SHOWING 5 of 5

ONLINE AUCTIONS AND ESTATE SALES IN

BRITISH COLUMBIA
Vancouver (British Columbia, Canada) Moving Online Auction - Dundas ...
This online auction features Furniture such as a hand painte & More
Chilliwack (British Columbia, Canada) SELLER MANAGED Downsizing Onli...
This online auction features Wood Harp, Dulcimer, Royal Albe & More
New Westminster (British Columbia, Canada) SELLER MANAGED Reseller O...
This online auction features a vintage Cooper pitcher, vinta & More
Don't miss out on these hidden gems!
Langley (British Columbia, Canada) SELLER MANAGED Downsizing Online ...
This online auction features limited edition, signed Art pri & More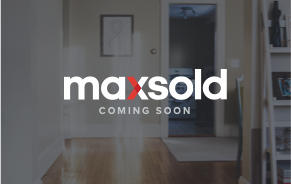 Langley City (British Columbia, Canada) SELLER MANAGED Estate Sale O...
We do Downsizing and Estate Sales.
Discover the many benefits of our auctions.
Sell your goods easily and profitably from an estate, downsizing, or relocation by Nov 29th.
Discover the many benefits of MaxSold auctions.
SHOWING 24 of 37

UPCOMING AUCTIONS IN

BRITISH COLUMBIA
CUSTOMER

REVIEWS FOR MAXSOLD
I'm a really huge proponent of consumer purchase reduction so am really into ways to purchase quality second hand items. I find that these auctions have items of high quality and utility for reasonable prices. Pieces are often unique too. Overall, I think these auctions are playing an important environmental role and an excellent public service.
It is hassle free! I can imagine how crazy overwhelming a move, especially from a long standing family home, can be. With MS all the stress is removed as their entire team takes care of every little detail from beginning to end. And equally as important, the MS online auctions have access to a very large bidding audience that is unmatched by other options such as Craigslist. It takes the competition out and people really bid! I've seen the prices on items go very high, which is terrific for the homeowners :)
I have recommended your service several times.
You've been fair and helpful. The people that I've been in contact at the sales sites have always been very helpful.
Because I am perfectly satisfied, and that does not happen often. :)
Easy to shop/bid. Provided items are listed on local classified sites and linked to maxsold works great
Staff are well organized, professional and helpful. The staff ensure a well run sales event start to finish.
My husband and I were very pleased with how very well organized the entire process was. Online bidding, checking on progress, viewing and pick-up...all went very smoothly. We are thrilled with the item we bought as well...A painting we had thought perhaps well beyond our means. We will definitely recommend the MaxSold.com option to our family and friends. The fact that it just "showed up" on my FaceBook feed is still somewhat of a mystery, but it really paid off for us. Thanks. The couple managing the sale in Maple Ridge were very helpful and had staged the viewing very well.
It was very clear how much I was paying/paid, pickup times were organized, lots of staff to assist, very professional.
Great service and wonderful staff.
Previous
Next