SHOWING 3 of 3

ONLINE AUCTIONS AND ESTATE SALES IN

BRITISH COLUMBIA
Victoria (British Columbia, Canada) SELLER MANAGED Downsizing Online...
This online auction features Bosch Electric Drill, Golf Prac & More
Victoria (British Columbia, Canada) SELLER MANAGED Reseller Online A...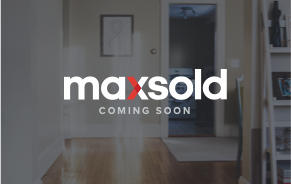 Victoria (British Columbia, Canada) SELLER MANAGED Reseller Online A...
Don't miss out on these hidden gems!
We do Downsizing and Estate Sales.
Discover the many benefits of our auctions.
Sell your goods easily and profitably from an estate, downsizing, or relocation by Nov 5th.
Discover the many benefits of MaxSold auctions.
SHOWING 9 of 9

UPCOMING AUCTIONS IN

BRITISH COLUMBIA
FEATURED

PAST ESTATE SALES IN BRITISH COLUMBIA
2985 Uplands Road, Victoria, BC, V8R6B1
This online auction features ANTIQUE: Occidental mantle clock by Striking; prints; swivel stool; 4 chairs. FURNITURE: Drafting board, office furnishings, writing desk; Universal coffee/end tables; SHOP TOOLS: Delta 10" table saw and drill press; Bosch jigsaw, Demel, Porter Brad nailer, Craftsman rolling tool chest and tool box with contents. Camera equipment. Silver plate/Pewter. COLLECTIBLE: Royal Doulton figurine; teacup sets; Pimpernel placemats; quilts. LECTRONICS: Samsung 48" and Sansui 26" TV's; Singer sewing machine; Pioneer and Denon stereo equipment and more! GLASS/CRYSTAL: Green plates, Candlewick, Stemware, Pinwheel pieces and much more!
Previous
Next
CUSTOMER

REVIEWS FOR MAXSOLD
This auction was great! Pick up was easy! I would definitely use again!
Great no pressure way to bid on the items you want. Great way to find unique items. Very friendly and helpful staff. Thank you so much.
Your site was easy to use the info was easy to follow and when I went for pickup the staff were so very very helpful also it was fun ,to go to a auction with out leaving home
Elfreda Littlejohns
Victoria
We already have recommended MaxSold to family and friends. It was seamless. Great people.
It was easy and fun to buy and I have no doubt, stress free for seller to sell. May as well get something than give treasures away for nothing.
Easy and convienent for buying and pickup
Everyone is so nice and friendly. Auction format is very exciting
The MaxSold people are very nice. It looks like they do a thorough job. And buyers could get some good deals.
Much better for the sellers for getting better prices then via garage sale.
Fast and easy . Good fair prices. The staff at MaxSold are very helpful,friendly and efficient . They were also very considerate of the estate. Before entering they provided (booties) to be worn over shoes so dirt and what not wasn't trampled all through the estate house. I thought that was great!
Previous
Next