SHOWING 24 of 108

ONLINE AUCTIONS AND ESTATE SALES IN

ONTARIO
Sell your goods easily and profitably from an estate, downsizing, or relocation by Dec 11th.
Discover the many benefits of MaxSold auctions.
AUCTIONS JUST CLOSED IN
ONTARIO
SHOWING 1 of 1

AUCTIONS NEXT WEEK IN

ONTARIO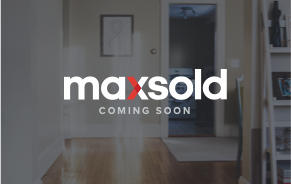 Whitby
Falcon Court, Whitby, ON, L1N 6V5
SHOWING 24 of 335

UPCOMING AUCTIONS IN

ONTARIO
CUSTOMER

REVIEWS FOR MAXSOLD
I first learned of online estate sales in Arizona and loved the way they were conducted, being able to see what is going to be sold before you get there is great. This takes it in a different direction in that you know how much is being asked and you can decide before ever leaving the house how interested you are and even better know that you got the item or not. Great work
Very impressed with the Maxsold staff. Friendly,helpful and knowledgable.
It was a great experience. I looked at the auctions, I bid on what I wanted, then I received an email telling me that I had won, and when and where to pick up. It was seamless. I arrive to smiling uniformed staff who quickly guided me to my purchase.
I have bought from several Maxsold auctions and have never had a problem. It is so convenient to browse auctions from home, and the pick ups bave always been done in an orderly, efficient manner.
Ease of use, great deals, no negotiation hassles.
I am a realtor and sell many homes. This simplifies the process for those who are moving into smaller homes. Thank You
Ross and Jill are A+ staff. They are both very professional, welcoming and helpful. They are top notch. Thanks to their experience, our pickup went very smoothly from start to finish once again.
Have referred many people to Max Sold in the past and will do so in the future.
Love the stickers with the full disclosure
Previous
Next