SHOWING 24 of 70

ONLINE AUCTIONS AND ESTATE SALES IN

ONTARIO
Sell your goods easily and profitably from an estate, downsizing, or relocation by Mar 10th.
Discover the many benefits of MaxSold auctions.
AUCTIONS JUST CLOSED IN
ONTARIO
SHOWING 1 of 1

AUCTIONS NEXT WEEK IN

ONTARIO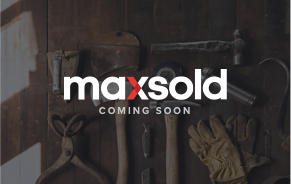 Woodstock
176 Graham Street, Woodstock, ON, N4S 6K1
SHOWING 24 of 219

UPCOMING AUCTIONS IN

ONTARIO
CUSTOMER

REVIEWS FOR MAXSOLD
The MaxSold staff are polite, patient and very helpful. Very organized.
MaxSold has larger network , to sell and buy and people are very friendly
Cant go wrong with the ease of the settlement of selling items and the downsizing. Such a good idea and gives us all time in the process to keep what we do want and let go things that do not serve us any more. Besides who wants to be polishing when we can have freedom from too many treasures .
Opportunity to reach a broader audience when selling and when buying to find a wide array of sale items
I've enjoyed my purchases and think it's a great way to get rid of things.
Shoshana Teitelman
Toronto
Very professional site, easy to use and I really enjoy bidding
Marina VanAmerongen
Peterborough
Very well run and organized for purchasing and pick up.
Well organized, accurate photo depictions, incredible bargains. I wish I had known about this company years ago!
reasonable prices, fun, quick pick-up, great service, friendly staff
Mary Kirby
St. Catharines
found get deals for my house my stuff was waiting at door for me...awesome
Previous
Next