SHOWING 24 of 57

ONLINE AUCTIONS AND ESTATE SALES IN

ONTARIO
Sell your goods easily and profitably from an estate, downsizing, or relocation by Jul 10th.
Discover the many benefits of MaxSold auctions.
AUCTIONS JUST CLOSED IN
ONTARIO
SHOWING 1 of 1

AUCTIONS NEXT WEEK IN

ONTARIO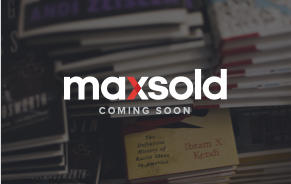 Port Hope
7311 Mill Street, Port Hope, ON, L1A3V5
SHOWING 24 of 386

UPCOMING AUCTIONS IN

ONTARIO
CUSTOMER

REVIEWS FOR MAXSOLD
When MaxSold does the sale it is very organized and fast. The workers are helpful and friendly. I like to shop this way I can find things that I had not seen before.
Great experience for buying and picking up product
Pick up was effortless, people working it were great and friendly. As much as they were down to earth and friendly they were also professional. It was my first time buying/picking and didn't know what to expect. They proved Maxsold is a reputable company.
Ease in bidding and pickup
Works well for buying items. Very seamless and easy to use
Mike MacEachern
Amherstview
Excellent team, set up and very professional.
I have gotten lots of different items for good prices. It's additive, which is fun.
1) Items as represented 2) Helpful and friendly staff at pick up
Easy way to get rid of unwanted items that others would like. Lots of great buys .
Love the idea of auctioning items in an estate. Everyone gets what they want. Environmentally responsible. Felt a bit rushed to get out the door at the pick-up (but the residence did have a very small doorway)
Previous
Next