SHOWING 24 of 56

ONLINE AUCTIONS AND ESTATE SALES IN

ONTARIO
Sell your goods easily and profitably from an estate, downsizing, or relocation by May 5th.
Discover the many benefits of MaxSold auctions.
AUCTIONS JUST CLOSED IN
ONTARIO
SHOWING 1 of 1

AUCTIONS NEXT WEEK IN

ONTARIO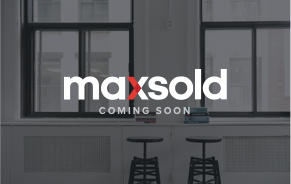 Toronto
52 Marmion Avenue, Toronto, ON, M5M1Y1
SHOWING 24 of 347

UPCOMING AUCTIONS IN

ONTARIO
CUSTOMER

REVIEWS FOR MAXSOLD
Fast, efficient, fun, fun, fun. You never know what you are going to find. Maxsold buyers and sellers are always nice.
I can only comment on the buying end of things. Max sold is very professional, but also very friendly in their reception of the buyers arriving to pick up there new possessions. I have enjoyed the auctions and the P/U's since Max Sold took over You Bid and will cheerfully continue to do so. Thank you very much!!!
Excellent company to deal with
The staff is friendly & efficient
I was very impressed. This was my first time buying something and the entire process was quick and easy!
Easy and quick pick up. Terrific value...better than garage sales.
Well Organized and friendly
Collectors items that you can't find anywhere else. Furniture in awesome condition. Staff is friendly and on time.
I enjoy the online auction because I am unable to go to regular auctions do to health issues. This was very exciting for me.
The staff are friendly and professional. For selling, they "guard" the property ensuring that no one enters unaccompanied. For buyers, you can get some great deals and some unusual finds.
Previous
Next