SHOWING 24 of 26

ONLINE AUCTIONS AND ESTATE SALES IN

ONTARIO
Sell your goods easily and profitably from an estate, downsizing, or relocation by May 5th.
Discover the many benefits of MaxSold auctions.
AUCTIONS JUST CLOSED IN
ONTARIO
SHOWING 1 of 1

AUCTIONS NEXT WEEK IN

ONTARIO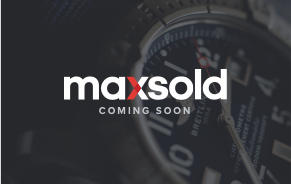 Toronto
52 Marmion Avenue, Toronto, ON, M5M1Y1
SHOWING 24 of 162

UPCOMING AUCTIONS IN

ONTARIO
CUSTOMER

REVIEWS FOR MAXSOLD
As a buyer, generally the experience is fun and an adventure for me. Above all it's an interesting concept to acquire some unique pieces, which inspires my creativity. As a seller (not been in that position yet), I can see how MaxSold's way of showcasing and organizing sales is beneficial in a lot of ways enabling sellers to let someone else organize and take care of things....a win-win for all!!
Well organized. We can get a good price for items that we can use. Thanks!
Way to add value and recycle
Obviously you can find anything and everything at the different auctions. Items i bought were as described condition wise, and at a great price. As for pick-up, it was run efficiently, and the people there were extremely nice and easy to deal with. They were organised well, and it was very quick on picking up. Quite impressed as it was my 1st time winning something, made it very easy, and gave confidence for future buy's / pickups.
Steve McDevitt
Mississauga
The photos and detailed descriptions give a fair representation of the size and condition of the articles so purchasers such as myself are confident that there are no unpleasant surprises when we pick up the merchandise thus are willing to compete to bid. Selling and supervising collection of $ and merchandise is taken care of by staff so vendor has very little to do.
As buyer, it may be a way to buy things you want/need without going into debt.
Save the environment and cost effective.
Efficient service and mostly good prices.
Good prices on quality items, just need to wait for them , sometimes it gets overprice but just be Patient
I love using maxsold! It is fun bidding and there are great treasures to be found.
Previous
Next