SHOWING 24 of 29

ONLINE AUCTIONS AND ESTATE SALES IN

ONTARIO
Sell your goods easily and profitably from an estate, downsizing, or relocation by Jul 20th.
Discover the many benefits of MaxSold auctions.
AUCTIONS JUST CLOSED IN
ONTARIO
SHOWING 1 of 1

AUCTIONS NEXT WEEK IN

ONTARIO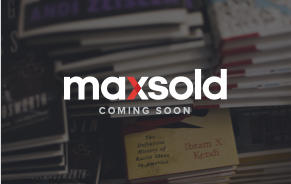 Toronto
Evans Avenue, Toronto, ON, M6S 3V9
SHOWING 24 of 152

UPCOMING AUCTIONS IN

ONTARIO
CUSTOMER

REVIEWS FOR MAXSOLD
Obviously you can find anything and everything at the different auctions. Items i bought were as described condition wise, and at a great price. As for pick-up, it was run efficiently, and the people there were extremely nice and easy to deal with. They were organised well, and it was very quick on picking up. Quite impressed as it was my 1st time winning something, made it very easy, and gave confidence for future buy's / pickups.
Steve McDevitt
Mississauga
I have used MaxSold for a few purchases over the past year and have had a frat experience on each transaction . I'm also considering a downsizing sale of my own . After watching several auctions I know most items acquire a good price .
Excellent market penetration Efficient pick up organization Responsive and fair customer service
This one way to get everything sold quickly, if you are looking for an item, you will probably find it here for a good price. Thank you
I've been very pleased with everything that I have purchased at MaxSold auctions. I think that it would be easier and more lucrative to use MaxSold instead of holding a garage sale or estate sale.
Great deals, well-organized. Easy.
I have to say the group was so organized, far and away of any of the teams thus far. I have been to several organized by the London team and now this team. This experience was relaxed and we'll organized especially for a nine page auction of lots. Their input of time and energy making sure all was numbered and bagged and put together for all buyers with their other lots must have been huge but it certainly kept traffic flow to a minimum
Great website and easy to maneuver. Pick up was painless.
Ease of bidding, nice people to deal with when picking up... helpful!
Love Maxsold and its staff and how simple it is
Previous
Next