SHOWING 24 of 34

ONLINE AUCTIONS AND ESTATE SALES IN

ONTARIO
Sell your goods easily and profitably from an estate, downsizing, or relocation by Feb 10th.
Discover the many benefits of MaxSold auctions.
AUCTIONS JUST CLOSED IN
ONTARIO
SHOWING 1 of 1

AUCTIONS NEXT WEEK IN

ONTARIO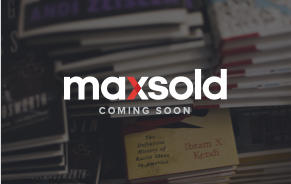 Oakville
3 Ennisclare Drive East, Oakville, ON, L6J 4N
SHOWING 48 of 105

UPCOMING AUCTIONS IN

ONTARIO
CUSTOMER

REVIEWS FOR MAXSOLD
The website is great and easy to use. The quality of the pictures and descriptions are great. Good way to get quality furniture for less
Able to buy unique things may not get anywhere else for good price. Also gets downsizing items to new owners, the easy way. I told someone having a contents sale to get MaxSold and I noticed they are one of the upcoming sales! Great. It will really help them.
I have bought a number of items with Max Sold The staff at Lonefeather very the most helpful and friendly
Gary Sullivan
Mississauga
I enjoy the convenience of shopping from home. You don't have to waste your day at a Auction site waiting for items to be auctioned. Best Auction site out there Maxsold!
Well run with staff never rude (very important) even though I think pickup time is very stressful for them. Generates good prices but still things for bargain hunters.
Very well organized and no waiting. Perfect
Liz Featherstone
Mount Albert
Adam was excellent and answered my questions perfectly. I was really happy to get such a nice response.
I've been very successful with most of my purchases, and see the benefit of selling with MaxSold. Will do so in the future.
Love what I found, super simple! Staff was very helpful. Thank you!
Claire Naranjo-Vargas
Toronto
It is a good way to find affordable items.
Previous
Next