SHOWING 6 of 6

ONLINE AUCTIONS AND ESTATE SALES IN

ONTARIO
Don't miss out on these hidden gems!
We do Downsizing and Estate Sales.
Discover the many benefits of our auctions.
Sell your goods easily and profitably from an estate, downsizing, or relocation by Nov 2nd.
Discover the many benefits of MaxSold auctions.
AUCTIONS JUST CLOSED IN
ONTARIO
SHOWING 1 of 1

AUCTIONS NEXT WEEK IN

ONTARIO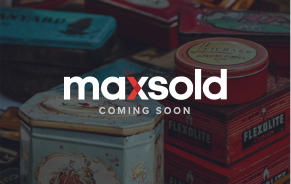 Hamilton
39 Republic Avenue, Hamilton, ON, L9B2G6
SHOWING 24 of 37

UPCOMING AUCTIONS IN

ONTARIO
FEATURED

PAST ESTATE SALES IN ONTARIO
672 Barton Street East, Hamilton, ON, L8L3A4
This online auction features sinks, mirrors, WHIRLPOOL AEROMAX SYSTEM tub, Lamps, Toilet, chandelier, and much more!
167 Chedoke Avenue, Hamilton, ON, L8P4P2
This online auction features FURNITURE: Antique china cabinet; buffet, dining table, 8 shield back chairs; Victorian walnut Pier cabinet; Antique 3-tier plant stand/display; Burton reproductions drop-front secretary; two faux suede love seats; several upholstered armchairs and ottomans; four tub chairs - two in leather, two upholstered; bedroom dressers and armoire. ART: Limited edition prints - J. Cheywood 1/70; and more! Signed artist proof Shahn Baskin Sculpt; Original by Rosalind Goss; Reproduction enlargements of matchbook covers; 3 ceramic pieces. CRYSTAL: 32 Schott Zwiesel wine glasses plus champagne and cognac; Spiegelau stemware; Shannon platter. CHINA: 86 pieces Paragon dishes; 20 pieces Royal Stafford; Royal Doulton tea pots; Rosenthal/Limoges platters and more! STERLING SILVER: Vintage vanity set; Birks spoon and 2 small bowls. Silver plate. ELECTRONICS: Office - HP printer, scanner, copier, fax; file cabinet; black lacquer desk; TV's- Toshiba Theatrewide, 32" Samsung, Sharp 26" Aquos HDMI; Sony DVD player; Denon stereo components. SPORTING GOODS: 4 BICYCLES; balls, Hockey, skates, portable basketball goal. EXERCISE EQUIPMENT: Sole treadmill; Bosu ball; Pilates ring. COLLECTIBLE: Royal Doulton figurine and much more!
Previous
Next
CUSTOMER

REVIEWS FOR MAXSOLD
Very organized & easy pick-up. Got some really great items. Really enjoyed the experience and have already got family members to start looking at auctions. Very impressed with all. My kids were too.
Great value ease of shopping
Traci Mullane
St. Catharines
I think MaxSold is awesome! It's a great way to have an auction without having tons of people trampling through your house, property. Love that you can find some really unique treasures! :) I've told many people about MaxSold already!
Frances Lommen
St. Catharines
The team was organized, friendly and everything went smoothly for me.
Liz Jansen
St. Catharines
Best local online auction site I have found
Robert Zurbyk
St Catharines
Great service team. Very serious. They take their jobs very professionally.
From what I've encountered MaxSold auctions are fair, items are in good condition and employees go out of their way to make sure your experience is a flawless one.
MaxSold staff at this, and all auctions I've picked up at, are extremely friendly, courteous, professional and helpful. Well organized also. It's always a pleasure dealing with them.
Great way to find unique quality items
Michele Ceolaro
Burlington
I can see the ease of having a well-organized company sell items from whatever source do the work involved. All professionally conducted and well advertised. As a buyer, it's a fun and we'll planned way to buy sought after items or add unique pieces then plan a day trip to pick up!! An all round a great experience!!
Previous
Next