AUCTIONS AND ESTATE SALES IN
ONTARIO
SHOWING ONLINE AUCTIONS AND ESTATE SALES IN
ONTARIO
Sell your goods easily and profitably from an estate, downsizing, or relocation by Jul 5th.
Discover the many benefits of MaxSold auctions.
JUST CLOSED AUCTIONS ITEMS FOR SALE IN
ONTARIO
SHOWING NEXT WEEK AUCTIONS IN
ONTARIO

ESTATE SALE ONLINE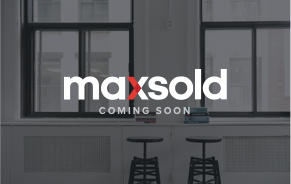 Ottawa
Old Carp Road, Ottawa, ON, K0A 1L0
SHOWCASING UPCOMING AUCTIONS IN
ONTARIO

ESTATE SALE ONLINE
FEATURED PAST IN
ONTARIO

ESTATE SALES
Lanark 43, Merrickville, ON, K0G 1N0
This online auction features collectibles such as sterling silver, silver plate, Aynsley, Paragon, and Coalport, Royal Stafford, art such as original watercolors and framed prints, furniture such as antique armoire, cherry wood hutch, Mennonite Furniture dresser, and custom sofa, 8k pearl ring, dishware, antique wood chests, bedding, table lamps, IKEA shelving units, gardening tools, Husky tool chest, power tools such as Mastercraft bench grinder, Ryobi drill press and Precision benchtop cutting system, exercise equipment, small kitchen appliances, camping gear, filing cabinets and much more!
Previous
Next
CUSTOMER REVIEWS FOR MAXSOLD
Great site. Excellent service. Love my purchase.
Everything was done well on the web and pick was nice and smooth.
I have purchased many items, service always great, I would try selling.
Dealing with MaxSold has been terrific from the initial contact to the interaction with the team who came to Four Seasons Drive. Paula P was amazing as team lead.
The online auction was very easy to use and Bid on a item. The pick-up process was also fast with very helpful staff who help me at the front door. Would certainly do it again
Great service and nice people at pickup.
I found the staff at the pickup location to be very friendly and helpful. The process was very smooth-from the greeting at the front door to saying goodbye as I was leaving. I am sure there is a lot of background work long before the pickup day that should also be commended.
I got some really nice things at a reasonable price....and the auction process is quite fun
Easy way to get rid of many things all at once (seller). Great deals when buying.
I'm a first time buyer but wow was that easy and fun. I'm an old time auction goer but I really like this much better. You still get that little rush without standing in the cold and rain. When the time comes I will use the selling feature myself. Wish there were more of these auctions local to me.
Previous
Next