AUCTIONS AND ESTATE SALES IN
ONTARIO
SHOWING ONLINE AUCTIONS AND ESTATE SALES IN
ONTARIO
Don't miss out on these hidden gems!
We do Downsizing and Estate Sales.
Discover the many benefits of our auctions.
Sell your goods easily and profitably from an estate, downsizing, or relocation by May 2nd.
Discover the many benefits of MaxSold auctions.
JUST CLOSED AUCTIONS ITEMS FOR SALE IN
ONTARIO
SHOWING NEXT WEEK AUCTIONS IN
ONTARIO

ESTATE SALE ONLINE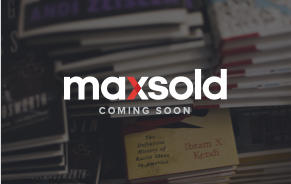 Stittsville
Manchester Street, Stittsville, ON, K2S 0R6
SHOWCASING UPCOMING AUCTIONS IN
ONTARIO

ESTATE SALE ONLINE
CUSTOMER REVIEWS FOR MAXSOLD
If they need to get rid of stuff in a hurry or do not want to pack anything, this is a great idea. This auction was managed by the seller. It was very well organized, they were very nice and even helped us which I really thought was amazing.
Bidding was easy and quick to do. Staff on hand were friendly and helpful
Dealing with MaxSold has been terrific from the initial contact to the interaction with the team who came to Four Seasons Drive. Paula P was amazing as team lead.
Good value for money. Fabulous web-site. Extremely easy and efficient. Had I known it was so easy I would have joined in a long time ago. I've visited two auctions now and it's been so easy and well organized.
The goods I purchased were in good shape and got good value for my money.
Where else could I buy a stuffed groundhog singing a tune from Caddy Shack & a Persian carpet all in the same week!
It's quick no hassle for the sellers. For a buyer it is convenient, well organized and of course the great deals!
Great group to work with!. Look forward to another.
MaxSold is a 5 +++ star in my books
Great website and fast and easy pick up
Previous
Next