SHOWING 1 of 1

ONLINE AUCTIONS AND ESTATE SALES IN

ONTARIO
Fowlers Corners (Omemee) (Ontario, Canada) SELLER MANAGED Estate Sal...
This online auction features ANTIQUE: Canning jars, quilt, c & More
Don't miss out on these hidden gems!
We do Downsizing and Estate Sales.
Discover the many benefits of our auctions.
Sell your goods easily and profitably from an estate, downsizing, or relocation by Jul 10th.
Discover the many benefits of MaxSold auctions.
AUCTIONS JUST CLOSED IN
ONTARIO
SHOWING 1 of 1

AUCTIONS NEXT WEEK IN

ONTARIO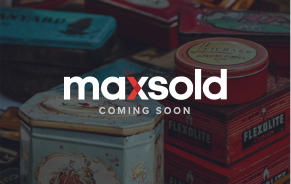 Port Hope
7311 Mill Street, Port Hope, ON, L1A3V5
SHOWING 20 of 20

UPCOMING AUCTIONS IN

ONTARIO
CUSTOMER

REVIEWS FOR MAXSOLD
Was easy and smooth. Not complicated at all
Belinda Smith
Peterborough
It's an easy process. This was my first purchase and I was pleased with everything.
Marilyn Yourt
Peterborough
Easy bidding, fast and organized pickup and great deals
The staff was helpful and organized. My first time and I'll be back I would also use this service if I was downsizing based on what I observed.
Dorothy Owens
Peterborough
Very positive first experience with buying from a household sale! Well organized and painless pick-up procedure!
Very organized but more people needed on pick up day
Peter Stover
Peterborough
Everything was as advertised
Friendly people and its very popular so very easy to buy or sell if your looking for a good deal.
Excellent descriptions of items, fair representation of condition of items and above and beyond normal expectation of service at time of pickup
Matt Dryside
Peterborough
Previous
Next