SHOWING 1 of 1

ONLINE AUCTIONS AND ESTATE SALES IN

CALIFORNIA
Cool (California, USA) PARTNER MANAGED Estate Sale Online Auction - ...
This online auction features jewelry, artworks, indoor and o & More
Don't miss out on these hidden gems!
We do Downsizing and Estate Sales.
Discover the many benefits of our auctions.
Sell your goods easily and profitably from an estate, downsizing, or relocation by Jun 18th.
Discover the many benefits of MaxSold auctions.
SHOWING 3 of 3

UPCOMING AUCTIONS IN

CALIFORNIA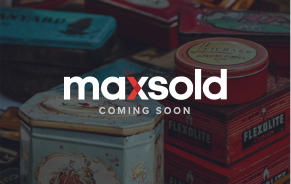 Alexandra Way, Grass Valley, California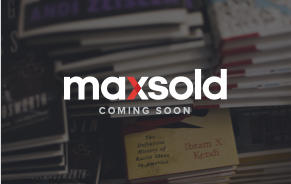 Miller Avenue, Mill Valley, California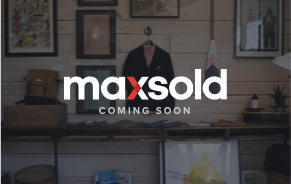 st Avenue, San Francisco, California
FEATURED

PAST ESTATE SALES IN CALIFORNIA
Hayes Street, San Francisco, CA, 94117
This online auction features artworks, furniture, decors, collectibles, ODEAN Outdoor Grill, kitchen items, Electronic Drum Kit, Youth Golf Sets, Bowling, Boxing, Cycling, tools, garage items and much more.
1986 36th Avenue, San Francisco, CA, 94116
This online auction features cups, saucers, serving ware, metal storage rack, adjustable chrome shelving units, Beatrix Potter figurines, Goebel Hummels figures, card table, oak china hutch, tiered shelf, metal wall hanging, framed wall art, Pop Up Books And Playbills, Fur Coats, Hat, And Accessories and much more!
479 Sanchez Street, San Francisco, CA, 94114
This online auction features a Nikon DSLR camera body, electronics, bicycles, designer furniture such as a Babyletto nursery dresser, Monte rocking chair, shelf case, end table, Aiden chest, sectional sofa bed and more, camping gear, air purifier, electronics, flat screen TV, baby items, Dyson vacuum, glassware, cookware, picture frames, board games, books, tools and more!
Previous
Next
CUSTOMER

REVIEWS FOR MAXSOLD
Think because the team is there to help you
Excellent and efficient staff! Karyann and Kristin were professional and so helpful. Wonderful job.
It's a good experience of this kind of sales. Easy to find interesting items, easy to preview, easy to bid, and easy to pick up. Overall, it's a wonderful auction.
Michele Huddleston
Carmichael
I would not want to increase the competition! But seriously, I would recommend it to friends/family.
Convenient & efficient. Staff was friendly & helpful.
Barbara McFadden
Fairfield
I liked how easy the whole process was, easy to register and put in a max bid and forget it.
I dealt with Joanna and she is very organized, professional and very nice to deal with.
The experience was great Jon who brought to our items was an awesome guy to talk with. Forgot the ladies name running it but she was really friendly and very helpful seeing this was my first auction.
The convenience of it - no bartering or haggling with someone over price to pay I have already suggested to a friend this site.
Nice people, good service, quality items.
Previous
Next