AUCTIONS AND ESTATE SALES IN
CALIFORNIA
SHOWING ONLINE AUCTIONS AND ESTATE SALES IN
CALIFORNIA
Oakley (California, USA) SELLER MANAGED Moving Online Auction - Brin...
This online auction features housewares, monitor, baskets, T & More
Rocklin (California, USA) PARTNER MANAGED Moving Online Auction - Sw...
This online auction features washer & dryer, refrigerator, w & More
Don't miss out on these hidden gems!
We do Downsizing and Estate Sales.
Discover the many benefits of our auctions.
Sell your goods easily and profitably from an estate, downsizing, or relocation by Feb 3rd.
Discover the many benefits of MaxSold auctions.
SHOWCASING UPCOMING AUCTIONS IN
CALIFORNIA

ESTATE SALE ONLINE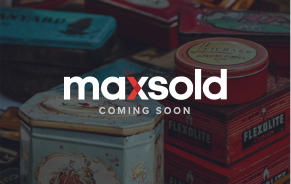 Plumas Arboga Road, Olivehurst , California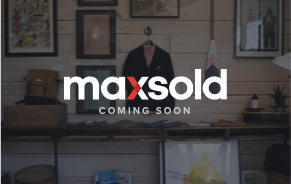 Lone Tree Lane, Roseville, California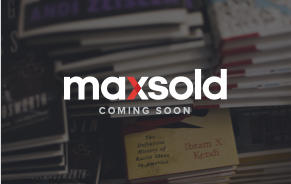 New York Avenue, Fair Oaks, California
CUSTOMER REVIEWS FOR MAXSOLD
I dealt with Joanna and she is very organized, professional and very nice to deal with.
As a buyer I find the whole organization from start to finish very professional. Your website is well laid out and easy to navigate. Your onsite people are very friendly and helpful. Thanks again.
Think because the team is there to help you
Good items, excellent customer service at locations
It's a good experience of this kind of sales. Easy to find interesting items, easy to preview, easy to bid, and easy to pick up. Overall, it's a wonderful auction.
Michele Huddleston
Carmichael
Excellent and efficient staff! Karyann and Kristin were professional and so helpful. Wonderful job.
I would not want to increase the competition! But seriously, I would recommend it to friends/family.
I found the staff very friendly and helpful. From Susan who directed the parking to John who personally helped me find and pick up my purchases. As a Senior Person, it really helped to have a assistant personnel to stay with me during my entire pickup. John was just a true Gem. All and all a very impressive and smooth running operation.
Deanna Caudill
Saint Helena
The convenience of it - no bartering or haggling with someone over price to pay I have already suggested to a friend this site.
Convenient & efficient. Staff was friendly & helpful.
Barbara McFadden
Fairfield
Previous
Next