SHOWING 3 of 3

ONLINE AUCTIONS AND ESTATE SALES IN

CALIFORNIA
Monte Sereno (California, USA) Estate Sale Online Auction - Elm Park
This online auction includes collectibles such as porcelain & More
Monte Sereno (California, USA) Estate Sale Online Auction - Elm Park...
This online auction features collectibles, fishing gear, hou & More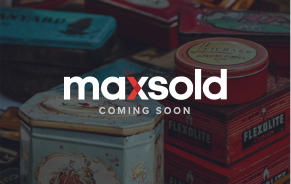 Livermore (California, USA) Estate Sale Online Auction - Parkside Co...
Don't miss out on these hidden gems!
We do Downsizing and Estate Sales.
Discover the many benefits of our auctions.
Sell your goods easily and profitably from an estate, downsizing, or relocation by Jul 11th.
Discover the many benefits of MaxSold auctions.
AUCTIONS JUST CLOSED IN
CALIFORNIA
SHOWING 24 of 27

UPCOMING AUCTIONS IN

CALIFORNIA
CUSTOMER

REVIEWS FOR MAXSOLD
Fast response and friendly professional people.
Efficient and effective on the selling side. Great values and potential for treasures on the buying side.
Ellie Trautman
San Francisco
Great sales & customer service
Buying - Low buyers premium, easy pick up, accurate representation of items. Selling - Very good photos and accurate descriptions, which is important to prospective buyers.
Very organized, MaxSold people I've dealt with are friendly and helpful.
Great prices for buying, not so great for seller. Good if you're looking just to get rid of stuff.
Today I actually gave your website address to a friend of mine so that she could bid on items. Great way to help your family that was just moving out and getting on their own away to furnish their home.
Sally Fountain
San Francisco
Easy to use. Good prices. No shipping required. Reuse of unique items I'm looking to have,
Michael Sangmeister
San Francisco
I enjoy the online auction process and the feeling that I am getting a good deal while helping the owners out. The staff of Max is always pleasant and helpful.
Nice and Cordial. I wish if the auction is local to the buyer to have the option to view the items personally. But in general satisfied.
Previous
Next