SHOWING 3 of 3

ONLINE AUCTIONS AND ESTATE SALES IN

NEW JERSEY
Kearny (New Jersey, USA) Estate Sale Online Auction - Schuyler Avenu...
This online auction features Bulova Wall Clock, Seth Thomas & More
Mount Arlington (New Jersey, USA) SELLER MANAGED Downsizing Online A...
This online auction features Vintage kitchen, electronics, c & More
Hackensack (New Jersey, USA) Moving Online Auction - Prospect Avenue...
This online auction features Hickory entertainment cabinet, & More
Don't miss out on these hidden gems!
We do Downsizing and Estate Sales.
Discover the many benefits of our auctions.
Sell your goods easily and profitably from an estate, downsizing, or relocation by Nov 5th.
Discover the many benefits of MaxSold auctions.
AUCTIONS JUST CLOSED IN
NEW JERSEY
Rockaway
60 Miami Trail, Rockaway, NJ, 07866
This online auction features Outdoor Stone Accent Light, Sch & More
SHOWING 1 of 1

AUCTIONS NEXT WEEK IN

NEW JERSEY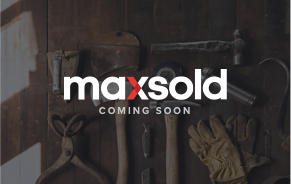 Morristown
9 Airport Rd. , Morristown, NJ, 07960
SHOWING 24 of 38

UPCOMING AUCTIONS IN

NEW JERSEY
FEATURED

PAST ESTATE SALES IN NEW JERSEY
112 Broad Street, Freehold, NJ, 07728
This online auction features handcrafted sailboat, antique sleigh, Grandmother clock, collectibles such as nutcrackers, vintage dolls, military miniatures, Waterford crystal, Limoges, and silver plate, furniture such as vintage tallboy dresser, and secretary desk, power tool such as DeWalt, Ryobi, and Mikita, electronics such as Canon Powershot camera, Bose headphones, and Vivitar speaker, office supplies, vintage clothing, children's toys including LEGO, linens, ham radio, luggage, floor lamps, binoculars, fitness gear, model kits, Meade telescope, stemware, gold leaf with brushes, gardening supplies, wall art, seasonal decor, Longaberger baskets and much more!
131 Lawrence Drive, Short Hills , NJ, 07078
This online auction features Lodge Cast Iron Baking Pan, Wrought Iron Outdoor Dining Set, Mosaic Framed Mirror, Asian Statue, Bassett Leather Easy Chair, Bassett Oversize Chair, Leather Bench, Viore TV, Insignia 32 Inch LED TV, King Wood Headboard And Footboard and much more!
Previous
Next
CUSTOMER

REVIEWS FOR MAXSOLD
Good prices on hard to find items
Arletha Summers
South River
I have had a great overall experience with MaxSold and will certainly recommend you to my friends. Aside from clearing things out, MaxSold takes something a horrible/very emotional circumstance (clearing out loved ones items) and manages to make it pleasant/easier to cope with bec i would have cried my eyes out clearing out my parents stuff on my own. Again I credit Sarah (she is a gem!) and you with the pleasant part bec both of you have been wonderful to deal with....responsive, competen and nice, such a rare thing to find these days!
Annamarie Mor Kryger
Califon
The whole process was easy, and the staff was polite.
Michael Brischler
Hillsborough
Awesome people & a great way to buy
The online auction was presented well. At pickup the team was well organized and got us in and out with a minimum of discomfort. Every pickup was supervised by a team member which allayed our fears of items disappearing if we were scheduled for a later pickup. Team members were all polite and accommodating, both to us and to each other. All in all, a positive experience.
I bought the most beautiful china cabinet fits perfectly in my home love the professionalism of all your associates would buy from you again and I am telling all my friends and family about Maxsold.com
Cynthia Osorio
Roselle Park
Great way to buy- also noticed some top prices received for items that without a following would not have gotten such a price
Mary B Snearowski
Branchburg
Everything seems to run smoothly
It seems like the MaxSold staff does all of the work, and I have purchased so many great deals. Although, I like to keep my sources secret, so maybe I don't want to recommend!
Great experience for a first timer. Will definitely continue to bid on items. Friendly workers at the auction and very helpful. Attended two auctions on same day. Great price for the items.
Previous
Next