SHOWING 3 of 3

ONLINE AUCTIONS AND ESTATE SALES IN

NEW YORK
Westbury (New York, USA) SELLER MANAGED Downsizing Online Auction - ...
This online auction features an Adrienne Vittadini handbag; & More
Dix Hills (New York, USA) Estate Sale Online Auction - Foxhurst Road
This online auction features ANTIQUE AND VINTAGE FURNITURE: & More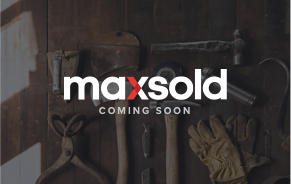 Holtsville (New York , USA) Moving Online Auction - Laurel Lane
Don't miss out on these hidden gems!
We do Downsizing and Estate Sales.
Discover the many benefits of our auctions.
Sell your goods easily and profitably from an estate, downsizing, or relocation by Sep 3rd.
Discover the many benefits of MaxSold auctions.
AUCTIONS JUST CLOSED IN
NEW YORK
Northport
245 Main Street, Cold Spring Harbour, NY 1172
This online auction features Brand new windows and tile. Pew & More
SHOWING 19 of 19

UPCOMING AUCTIONS IN

NEW YORK
FEATURED

PAST ESTATE SALES IN NEW YORK
135 Hicks Lane, Great Neck, NY, 11024
This online auction features Thomasville Table, Tall Hong Kong Vase, Cheval Mirror, 64in. Sony TV, Jade Stone Figure, Tiffany Crystal Center Piece, Custom Granite Two-Tier Round Dining Table, gold liberty dollars, American Eagles Coins, Fridge By Frigidaire, Everlast Flex Punching Bag, Vintage Ethan Allen Chairs and much more!
Previous
Next
CUSTOMER

REVIEWS FOR MAXSOLD
Very friendly and helpful
Really liked the flow of things. If I was using them to sell I know the sale would be done fast. For buying I love it. I can look at the pictures and bid all week. It is better then waiting in line at an estate sale to enter.
Nicholas Dantuono
Bayonne
I was so impressed with MaxSold and the way the auction was so organized. I plan to use MaxSold very soon for my household. I bought a few small items that I will enjoy and put to good use. I look forward to checking out future auctions in my area. Thank you very much.
Ileane Neckameyer
Ronkonkoma
Always nice people and great deals
You have some great deals. I have bought for my sons apartment.
Clean and easy to use service. You know what you're getting, the price you're getting it at and where you need to pick it up. Takes all the stress out of what could be a stressful situation. Plus my two sales and interactions have been great thus far!
Easy to bid and good service
Third pick up I have done and each one smoother than the other.
Staff on the ground were superb .. I have been to a lot of estate sales but never MaxSold . The team on the ground were great. It was a high pressure situation with lots of people Coming and lots of goods and they took it all in their stride .. I will often use MaxSold now solely because of the team.
Previous
Next