SHOWING 1 of 1

ONLINE AUCTIONS AND ESTATE SALES IN

NEW YORK
Sell your goods easily and profitably from an estate, downsizing, or relocation by Sep 2nd.
Discover the many benefits of MaxSold auctions.
AUCTIONS JUST CLOSED IN
NEW YORK
Larchmont
Greystone Road, Larchmont, NY, 10538
This online auction features Carl Yastrzemski Collectibles, & More
SHOWING 1 of 1

AUCTIONS NEXT WEEK IN

NEW YORK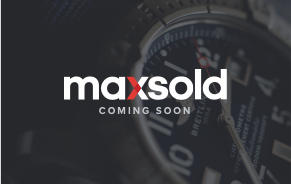 New York
420 East 62nd Street, New York, NY, 10028
SHOWING 17 of 17

UPCOMING AUCTIONS IN

NEW YORK
FEATURED

PAST ESTATE SALES IN NEW YORK
164 43rd Avenue, Flushing, NY, 11358
This online auction features TIFFANY vases and trinket boxes, as well as Limoges trinket boxes. STERLING SILVER: Baby cups; Tiffany jewelry; rings and earrings. ART: Originals - watercolors by NYC artist Eddie Maass; pottery by Anne Lindstrom and paintings by Richard Lindstrom and more! FURNITURE: Hand-wrought iron queen four poster canopy bed by Argentinian blacksmith Claudio Rayes; vintage MC Paul McCobb chest of drawers; many Bombay Co. pieces. Howard Miller wall clock. Bose wave sound system. Many custom hand-knotted Aubusson wool rugs. Mirrors. COLLECTIBLE: Rocks/Semi-precious stones/Crystals/Geodes; perfume bottles; Fountain pens by Sheaffer and Waterman, ball point by Tiffany Co. JEWELRY: 10 K gold men's and ladies rings and much more!
53 St. Pauls Place , Brooklyn, NY, 11226
This online auction features china, wall art, glass vase, copper buckets and trays, copper vases and more, garden light fixture, garden bust, wall decor, 90s Baccarat, Wedgwood ornaments, servers, sports balls, electric acoustic guitar, skis, boots, Xbox 360 and Wii Plus, luggage, tools, laundry items, clothing, earthenware, slow cooker, punch bowl, bakeware, Corningware, BBQ kitchen tools, purses, coats, kitchen gadgets, camera bags, furniture, fireplace screen, cymbals, apothecary items, chandelier, dremel tools, craft supplies, tiles, golf clubs, retro sprayer, bulbs and much more!
Parsons Boulevard, Malba, NY, 11357
This online auction features mirrors, lamps, shelving, wall art, costume jewelry, china, grandmother clock, outdoor furniture, stairlifts, tools and much more.
Previous
Next
CUSTOMER

REVIEWS FOR MAXSOLD
The team was very helpful, people like Donna and Joseph make your company stand out in a crowd!
I love the Max Sold Auctions. Your employees are exceptional!
I have been able to purchase good items at a good price.
I had friends pick up my lots for me since I wasn't in NYC at the time, and it was a super-easy process for my friends. Since they were doing me a favor, I appreciated that the MaxSold team was organized and got my friends in and out quickly. Thanks, MaxSold team!
Life made easy, Thank you!
"My parents have a lot of collectibles and they would benefit greatly by a max sold sale. I would recommend to friends and family as a buyer because you can find some amazing deals. I try not to tell to many people because they will then be out bidding me."
Shannon Twomey
New Rochelle
Staff on site was extremely helpful, Sarah and Josh. Well organized.
For selling: Looks quick and easy, hassle free. MaxSold does most of the work. For Buying: Great way to get incredible deals on things that would otherwise not be available.
Pickup was delightful. Everyone was friendly, professional, very helpful and organized.
fast, easy and having someone else take the pics and list is a great benefit.
Vicki Sanders
Island Park
Previous
Next