AUCTIONS AND ESTATE SALES IN
PENNSYLVANIA
SHOWING ONLINE AUCTIONS AND ESTATE SALES IN
PENNSYLVANIA
Phoenixville (Pennsylvania, USA) SELLER MANAGED Charity/Fundraising ...
This online auction features Pennsylvania railroad oil lamps & More
WAYNE (Pennsylvania, USA) Moving Online Auction - Poplar Avenue
This online auction contains rugs, beds, patio furniture, li & More
Morrisville (Pennsylvania, USA) SELLER MANAGED Business Downsizing O...
This online auction features furniture such as a high top ta & More
Don't miss out on these hidden gems!
West Chester (Pennsylvania, USA) SELLER MANAGED Reseller Online Auct...
This online auction features sports cards, comic books, meta & More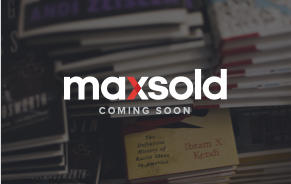 Easton (Pennsylvania, USA) SELLER MANAGED Downsizing Online Auction ...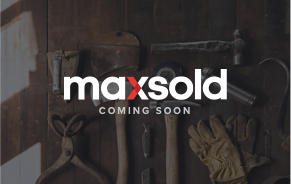 Philadelphia (Pennsylvania, USA) Commercial Liquidation Online Aucti...
We do Downsizing and Estate Sales.
Discover the many benefits of our auctions.
Sell your goods easily and profitably from an estate, downsizing, or relocation by Mar 17th.
Discover the many benefits of MaxSold auctions.
SHOWCASING UPCOMING AUCTIONS IN
PENNSYLVANIA

ESTATE SALE ONLINE
CUSTOMER REVIEWS FOR MAXSOLD
Dianne was outstanding person to deal with. Everything ran smoothly from start to finish. Very professional and each lot had several pictures and very detailed descriptions of each item. I was very impressed with the whole process. Dianne not only organized the stuff but did also cleaned up and did some research on the items. I couldn't be happier with MaxSold and Dianne who ran the auction!
Michael Nush
Philadelphia
It is a fun way to get a bargain or to sell items. I like the way items are grouped in larger lots. Also lots of pictures help the buyer place more bids. Wish there were more in the PA area,
John Keenan
Phoenixville
The auction process was very smooth; pick up was easy and convenient.
Kimberley Garrison
Allentown
I work a full time night job! Take care of grandkids! And love auctions! MaxSold is awesome! Enjoy auctioning without taking a lot of my time!!
Easy to bid....And easy pick-up of items
James Crater
Gilbertsville
The simple answer is ease. Both in having items listed & sold and having the auction experience without leaving the house.
Easy to do and don't have to deal with the crowds at a standard auction.
Michael Hammer
Philadelphia
Great experiences with the staff on each of my MaxSold auctions at different locations
Laurie Gasper
Philadelphia
Smooth understanding service, good people.
Smooth transaction. The team on the ground got you in and out quickly and efficiently. Website was easy to see and bid.
Previous
Next