SHOWING 3 of 3

ONLINE AUCTIONS AND ESTATE SALES IN

PENNSYLVANIA
Macungie (Pennsylvania, USA) Downsizing Online Auction - River Rock ...
This online auction features MCM furniture, bed frame, wicke & More
Lititz (Pennsylvania, USA) Downsizing Online Auction - Rothsville Ro...
This online auction features furniture such as upholstered c & More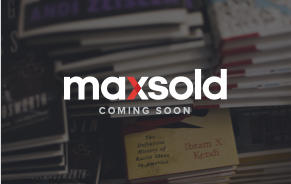 Easton (Pennsylvania, USA) SELLER MANAGED Downsizing Online Auction ...
Don't miss out on these hidden gems!
We do Downsizing and Estate Sales.
Discover the many benefits of our auctions.
Sell your goods easily and profitably from an estate, downsizing, or relocation by Dec 28th.
Discover the many benefits of MaxSold auctions.
AUCTIONS JUST CLOSED IN
PENNSYLVANIA
SHOWING 17 of 17

UPCOMING AUCTIONS IN

PENNSYLVANIA
CUSTOMER

REVIEWS FOR MAXSOLD
Its fast, easy and affordable.
Dianne Formica
Philadelphia
"i've been a long-time maxsold buyer, pretty much since their first usa sale outside of boston. (i've even bought in san fran and canada....and have suggested maxsold to friends in canada.) some might call this ""devoted""...i call it ""addictive, but in a good way!"" sometimes i have things picked up & shipped to me, and other times i bring either an assistant (in a car) to a crew of several people (in trucks) to a particular pickup. it really is an interesting format, and what i feel sets it apart from other online estate auctions is the sense of respect i've received from maxsold employees. last year in manhattan i had the pleasure of meeting adam gordon, who i found to be very honest, personable, and of high integrity overall. he shed light on the maxsold process, and the value for both buyers and sellers contained in that process, and i found the entire idea compelling.
Your site is great and day to navigate but your onsite staff are the best part. helpful and professional. i liked the new procedures for this one and was in and out in no time.
Great prices and service. All items were described accurately and they went out of their way to help me find my lots and get me loaded quickly. Will definitely use them again.
Easy and local. Nice not to have to leave the house to bid. Super friendly staff. Items were much nicer than anticipated.
Kathleen Pierce
Philadelphia
Good quality, ease of use, good pictures, local, can't wait for next one.
Patricia Graves
Philadelphia
Love the site and have been very pleased with the quality of the items I have purchased. I am also a realtor, so I do recommend this service to my clients when appropriate.
Great upcoming service. Lots of great photos. Since it was so cold we really appreciated letting us wait inside!!!
Well organized staff and great signage in locating the property.
Michelle Yuro
Philadelphia
I was able to purchase items I wanted for greatly reduced prices.
Previous
Next