AUCTIONS AND ESTATE SALES IN
RHODE ISLAND
SHOWING ONLINE AUCTIONS AND ESTATE SALES IN
RHODE ISLAND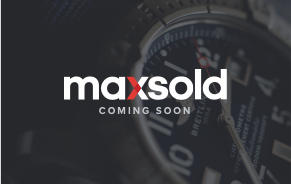 Middletown (Rhode Island, USA) SELLER MANAGED Estate Sale Online Auc...
Don't miss out on these hidden gems!
We do Downsizing and Estate Sales.
Discover the many benefits of our auctions.
Sell your goods easily and profitably from an estate, downsizing, or relocation by Mar 22nd.
Discover the many benefits of MaxSold auctions.
SHOWCASING UPCOMING AUCTIONS IN
RHODE ISLAND

ESTATE SALE ONLINE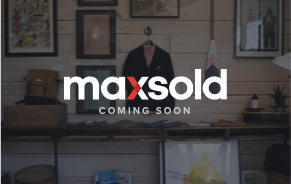 Pound Road, Cumberland, Rhode Island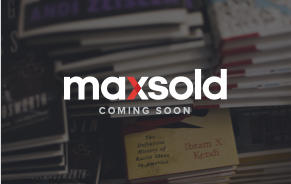 Kinsley Avenue, Providence, Rhode Island
FEATURED PAST IN
RHODE ISLAND

ESTATE SALES
Elmwood Ave, Cranston, RI 02910
This online auction features collectibles such as crystal ware, sports memorabilia, silver plate, Delft, Limoges, Royal Doulton and vintage Barbie, furniture such as mahogany dining table with chairs, armchairs, Bassett dresser, and side tables, art such as original paintings, embroidery, and signed prints, electronics such as Epson printer, Kenwood stereo, and Kodo projector, men's and women's clothing such as suits, outerwear, blouses, shoes and dresses, handbags, area rugs, linens, home decor, bookcases, shelving, books, Black and Decker power tools, kitchenware, mirrors, small kitchen appliances, vacuums, international dolls, ceiling fans and much more!
Browns Lane, Middletown, RI, 02842
This online auction features antique religious paintings, antique Victorian Gothic chairs, brand new Nishiki bikes, antique Bronze sculptures, vintage brass griffin candlesticks, antique mantle clocks and much more!
Previous
Next
CUSTOMER REVIEWS FOR MAXSOLD
GREAT HELPFULL STAFF, WAS A JOY TO BUY AT GREAT PRICE , CANT WAIT FOR NEXT ONE THANKS
Donald Lavornia
Pawtucket
Staff was awesome, very professional
Its a great way to clean out your house with out having to do all the work. As a buyer you find some great deals.
Shannon and Michael Twomey
Warwick
I myself may be assisting in downsizing my in-laws house, and having bought from MaxSold in the past, I know the ease that the MaxSold reps put on the participants.
"MaxSold Auctions are easy to follow on line. They make it easy for pick-up. They employ friendly staff who make you feel welcome. I enjoy sharing your site with friends and family.
Stephen Flanagan
Pawtucket
Able to view merchandise online. Easy pickup.
Great customer service, very kind to individual needs. Very informative
William Baird
East Providence
It was well run . . .descriptions were good. . . and I won the item . . .love the oil painting!!
Anthony DelGrande
Cranston
Loved the site, easy to register and bid. The home we bought from was right in our neighborhood. Very convenient.
Lisa Doucet-Albert
East Greenwich
Been buying from max sold since you started in the US (Boston). LOVE IT!!
Mary Tocci
East Greenwich
Previous
Next