SHOWING 3 of 3

ONLINE AUCTIONS AND ESTATE SALES IN

VIRGINIA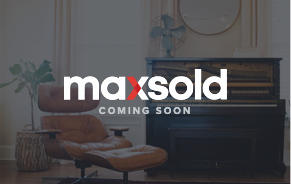 Alexandria (Virginia, USA) Downsizing Online Auction - Kingsbury Roa...
Don't miss out on these hidden gems!
We do Downsizing and Estate Sales.
Discover the many benefits of our auctions.
Sell your goods easily and profitably from an estate, downsizing, or relocation by Nov 5th.
Discover the many benefits of MaxSold auctions.
AUCTIONS JUST CLOSED IN
VIRGINIA
Fairfax
4736 Spruce Avenue, Fairfax, VA, 22030
This online auction features Den/bar decor such as pinball m & More
SHOWING 24 of 30

UPCOMING AUCTIONS IN

VIRGINIA
FEATURED

PAST ESTATE SALES IN VIRGINIA
13112 Laurel Glen Road, Clifton, VA, 20124
This online auction features Vintage Furniture: Armoire, several curio /storage/pie safe cabinets, marble top dresser, painted furniture, dry sinks, farm/ drop leaf tables, stools, Shaker end table, child's bed/bunk beds, bamboo shelving. Holiday decor: LARGE Santa/Dept 56/Annalee Christmas collection, Easter: Large Beatrix Potter/Rabbit collection, Halloween: Large collection. Angels; bears; vintage toys - Raggedy Ann, Barbie, Madame Alexander, plush, Minnie Mouse, Kewpie dolls, plus doll furniture and clothing, pottery; LP's; cast iron; wooden items; clocks; Star Wars; toy cars, dresser items; many figurines and MORE!!! ART: Many original paintIngs, tapestries, watercolors, sculptures. Brunswick slate pool table. Vintage NordicTrac. Sterling/Silver plate. CHINA: Noritake "Augustan" incomplete service for 12; Johnson Bros, Lenox, Mikasa; Christmas china; mini tea sets; vintage blue and white. GLASS: Cake stands; green pieces, stemware - clear, green, blue and red; barware; glass lamps and a shade, Tiffany style too! APPLIANCES: Kenmore fridge, washer, Whirlpool electric dryer. ELECTRONICS: Stereo components, printers/shredders. BOOKS. SHOP TOOLS: Craftsman - radial armsaw, grinder, router, planer, drill press, bandsaw, lathe, 10" miter saw; Delta 10" table saw and more! Vintage tools. Automotive. YARD AND GARDEN: MTD lawnmower, tools, yard statues. JEWELRY: Costume, sterling bracelets by Barbie Koncker. 1973 Glaspar 17' runabout with 1975 boat trailer and much more!
246 Connery Terrace Southwest, Leesburg, VA, 20175
This online auction features rugs, glassware, wall art, office supplies, figurines, books, bookcases, lamps, mirrors, holiday decor, keyboard, garden tools, jewelry and much more!
Previous
Next
CUSTOMER

REVIEWS FOR MAXSOLD
Easy transaction, nice people, new website is great.
Everything went smoothly. Between the seller and myself, we missed an item at pickup. We were able to make arrangements later the same day.
Customer service on site was outstanding!
Lucia Mokhsijerjian
Lorton
MaxSold is an incredibly well organized company! Everything is so clearly done leading up to purchase: the catalog of items, pictures of items, details, etc. Also, details of the sale, i.e, location, close time/date; pick-up time/date. Watch lists, noticfications, etc. All are great. Pick up is easy too and the two I've 'shopped were great to work through.
Michele Maravas
Rockville
It's an easy way to sell your items. You have a better chance of getting rid of all the items you're selling. It's a great way to find quality items and getting a good price.
Rules were easy; items well marked; online bidding process was easy to participate in.
I found prices reasonable, pick up easy
Just love how simple and easy it was and actually fun to watch items and bid though I lost like 3 other items I was bidding on to score this auction for a $1 is totally unreal
I thought the MaxSold team at the pickup location was great. One young man even offered to help me move heavy items since I was alone, and I greatly appreciated it. Very cool experience for me. This was my first MaxSold auction.
MaxSold is an incredibly well organized company! Everything is so clearly done leading up to purchase: the catalog of items, pictures of items, details, etc. Also, details of the sale, i.e, location, close time/date; pick-up time/date. Watch lists, notifications, etc. All are great. Pick up is easy too and the two I've shopped were great to work through. I
Michele Maravas
Centreville
Previous
Next