SHOWING 5 of 5

ONLINE AUCTIONS AND ESTATE SALES IN

WASHINGTON
Seattle (Washington, USA) SELLER MANAGED Estate Sale Online Auction ...
This online auction features LG Air Conditioners, Bissell Qu & More
Redmond (Washington, USA) Moving Online Auction - West Lake Sammamis...
This online auction features a vintage gentlemans dresser. A & More
Enumclaw (Washington, USA) Estate Sale Online Auction - Sunset Avenu...
This online auction features Italian marble coffee tables, l & More
Don't miss out on these hidden gems!
Tacoma (Washington, USA) Downsizing Online Auction - North Stadium W...
This online auction features collectibles such as Limoges ch & More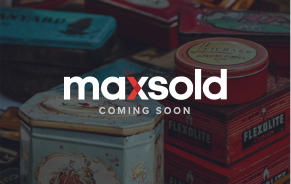 Newcastle (Washington, USA) SUPER SHORT NOTICE Downsizing Online Auc...
We do Downsizing and Estate Sales.
Discover the many benefits of our auctions.
Sell your goods easily and profitably from an estate, downsizing, or relocation by Jul 11th.
Discover the many benefits of MaxSold auctions.
SHOWING 24 of 30

UPCOMING AUCTIONS IN

WASHINGTON
CUSTOMER

REVIEWS FOR MAXSOLD
The MaxSold crew is efficient, very organized, helpful. I have only done this twice and have been very impressed by the people running the collection site. The online auction is amazingly efficient and also a lot of fun. You can't have your heart TOO set on an item and need to go into it with a Max Amount in mind, but that's what it's all about. This last sale I was really pleased to see valuable pieces of art being bid on and sold for a decent exchange for the homeowner/customer. Caveats were not great signage and a little bit of confusion when we had to wait in line but it was handled with grace and patience, on both sides.
Well organized auction listings with good pictures and descriptions. Easy to pick up at designated times and very helpful staff. A professional company all the way around!
I have recommended MaxSold to many of my friends and family. I love the fact that I could go online and place bids and not really worry about always being out bided.
Laurie Gadson
District of Columbia
Very well organized and easy to pick up items. Everyone at MaxSold is very friendly.
My experience as a first time buyer with Maxsold was great, so I now want to spread the word about an opportunity to get good household items for prices that they can afford or to have their items auctioned to obtain funds needed for other living habits.
Ladylin
District of Columbia
It was easy pick up and nice people. Everything was pretty organized and instructions were clear. Thank you.
Already have recommended many times. Easy fast and efficient
Very professional. Helpful. Pictures & descriptions good on the website.
A lot of nice things to bid on and I love everything i win ....you can get some great stuff for good prices...its worth every penny!!!
Previous
Next