SHOWING 3 of 3

ONLINE AUCTIONS AND ESTATE SALES IN

WASHINGTON
Federal Way (Washington, USA) SELLER MANAGED Downsizing Online Aucti...
This online auction features 1987 Mickey & Minnie, 1949 Matt & More
Federal Way (Washington, USA) SELLER MANAGED Downsizing Online Aucti...
This online auction features many collectibles such as Funko & More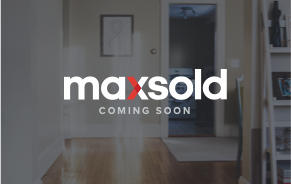 Tacoma (Washington, USA) Commercial Liquidation Online Auction - So...
Don't miss out on these hidden gems!
We do Downsizing and Estate Sales.
Discover the many benefits of our auctions.
Sell your goods easily and profitably from an estate, downsizing, or relocation by Dec 29th.
Discover the many benefits of MaxSold auctions.
AUCTIONS JUST CLOSED IN
WASHINGTON
SHOWING 12 of 12

UPCOMING AUCTIONS IN

WASHINGTON
CUSTOMER

REVIEWS FOR MAXSOLD
Professional staff....all purchased items are checked against a list and signed out by the buyer before they leave the premises. We got great deals on quality items...this was our first experience with online auction and not our last!!!
staff at the pick-up site were friendly and helpful.
For buyer: Good chance to find good items with cheap price For seller: have nice and professional people to help you to sell
Well organized auction listings with good pictures and descriptions. Easy to pick up at designated times and very helpful staff. A professional company all the way around!
Unusual system that is actually very effective. I enjoy the in-person preview, and pickup is efficient and friendly . I bid on a lot but bought very little this time, still enjoyed it!Thanks!
The MaxSold crew is efficient, very organized, helpful. I have only done this twice and have been very impressed by the people running the collection site. The online auction is amazingly efficient and also a lot of fun. You can't have your heart TOO set on an item and need to go into it with a Max Amount in mind, but that's what it's all about. This last sale I was really pleased to see valuable pieces of art being bid on and sold for a decent exchange for the homeowner/customer. Caveats were not great signage and a little bit of confusion when we had to wait in line but it was handled with grace and patience, on both sides.
Everyone that I have had to deal with on the Max sold auctions are very nice and very professional. They are a pleasure to work with.
Love this auction site. Super convenient
Previous
Next