Nothing says sturdy like oak wood furniture. It's a beloved, traditional wood that can easily frame your collectibles with that same feeling of classical décor as your collection. Putting collectible knick-knacks, figurines, teacups, dining ware, and other loved objects for the show in a curio cabinet is a great way of keeping them safe from bumps and falls.
While curio cabinets can be wonderful finds for your collections, what exactly is a curio, much less a curio cabinet.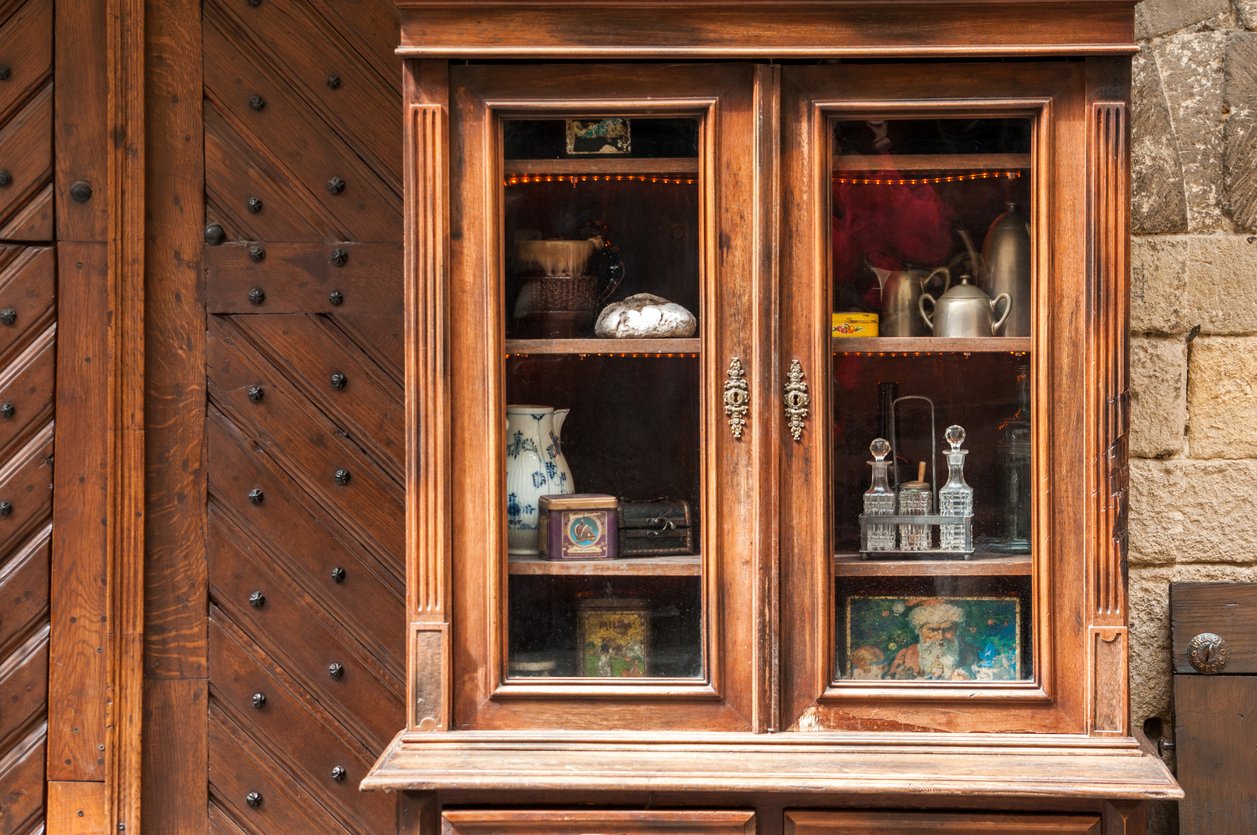 What is a curio?
Are you curious about what a curio even is? Well, if you are one of the countless collectors of this world, all your small to medium collectibles are likely curios. Quite literally, a curio is a rare and intriguing item. An item does not have to be innately valuable, appraised, or even treasured to anyone but yourself to be a curio. Think of it as an object of fascination. These are the little things you want to show off, like that collection of spoons from every state on the great family vacations you accrued. You could have a collection of antique thimbles or rare figurines.
What is a curio cabinet?
A curio cabinet is a glass-paneled display cabinet that is meant to display your curios, or collectibles. It usually is mostly glass and has a frame made of wood. Some curio cabinets have metal frames, though that is more uncommon. Because you want a sturdy frame, an oak curio cabinet allows more delicate frames with all the strength of solid oak. Since many curio cabinets are wall-mounted, sturdiness is especially valuable for protecting your pieces.
While unnecessary to be a curio cabinet, many are lined in felt to protect objects. To maximize visibility, others are backed with a mirror or are not wall mounted, featuring glass on all sides.
Curio cabinets protect pieces from dust, knocks, and critters that might otherwise get to valuable collectibles without hiding them from view. That doesn't mean you shouldn't periodically clean your pieces. Nonetheless, it may save you some time and concern. The less you have to handle delicate collectibles, the longer their life may be.
Finding your oak curio cabinet and their collectibles online!
Some people have multiple curio cabinets, organizing collections for display by the curio cabinet. Or, a curio cabinet can even be designed or purchased to display a single, valuable piece.
If you have a collection or piece you'd like to protect and display, a curio cabinet can be a perfect solution. Keep an eye on local online auctions to find the best deals on solid pieces, like an oak curio cabinet. While you're there, you can also add value and items to your collections. Your unique treasures are waiting to be discovered.
Learn about creative ways to re-purpose furniture and about items you can put in your curio cabinet such as figurines.