AUCTIONS AND ESTATE SALES IN
ONTARIO
SHOWING ONLINE AUCTIONS AND ESTATE SALES IN
ONTARIO
Don't miss out on these hidden gems!
We do Downsizing and Estate Sales.
Discover the many benefits of our auctions.
Sell your goods easily and profitably from an estate, downsizing, or relocation by Oct 14th.
Discover the many benefits of MaxSold auctions.
JUST CLOSED AUCTIONS ITEMS FOR SALE IN
ONTARIO
SHOWING NEXT WEEK AUCTIONS IN
ONTARIO

ESTATE SALE ONLINE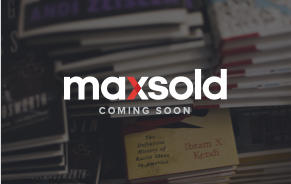 Mount Albert
Queensville Side Road, Mount Albert, ON, L0G1
SHOWCASING UPCOMING AUCTIONS IN
ONTARIO

ESTATE SALE ONLINE
CUSTOMER REVIEWS FOR MAXSOLD
company was fantastic and patient to deal with. They knew their stuff and how to maximize the value of the items.
I have been a part of 4 auctions to date. Honestly, I was leery the first time around, unsure, but after 4 different pick-ups am impressed. Upon arriving at Innisfil before time, my vehicle was approached to clarify what was happening. I had issue with a cabinet not fitting into the van so arrangements were made with the owner for a later pick-up. In the end it was not needed as we went and rented a trailer. The extra allowance and working with me was greatly appreciated. I am sure to see the crew at the next local auction. Thanks to all for your kindness. Ida.
You guys are fast, efficient and exceptionally helpful. Plus your people are amazing to deal with...keep up the great work!
I have been buying from MAXSOLD for almost one year. I love it - great concept, great lots. A fabulous way to clear out a home in no time.
I have used MaxSold to purchase twice and found the staff to be professional and helpful. I've picked up some terrific bargains.
Quick turnaround and your stuff is out the door!
They're quite exciting for the auctions! I've done it a couple times already, with no hassle...(except when I get out bid! Lol) As per selling or downsizing, very well organized and it would be minimal stress!
The process was quick and easy. Now that I know about the site I'll keep an eye for other local auctions.
Derrick Abram
Wasaga Beach
Great fun looking for and getting bargains. The staff are very friendly.
It was an easy non chaotic pick up!
Previous
Next