AUCTIONS AND ESTATE SALES IN
LONDON, ONTARIO
SHOWING ONLINE AUCTIONS AND ESTATE SALES IN
LONDON, ONTARIO
Don't miss out on these hidden gems!
We do Downsizing and Estate Sales.
Discover the many benefits of our auctions.
Sell your goods easily and profitably from an estate, downsizing, or relocation by Feb 3rd.
Discover the many benefits of MaxSold auctions.
JUST CLOSED AUCTIONS ITEMS FOR SALE IN
LONDON, ONTARIO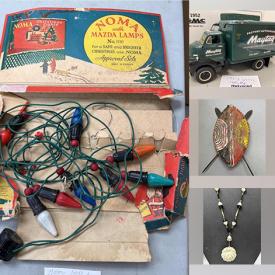 St. Thomas
Talbot Street, St. Thomas, ON, n5p1c1
This online auction features Vintage Christmas Lights, Glass & More
SHOWCASING UPCOMING AUCTIONS IN
LONDON, ONTARIO

ESTATE SALE ONLINE
CUSTOMER REVIEWS FOR MAXSOLD
Very organized, efficient, pleasant stavf
Judging only from the buyers view, it was an easy and professional process.
Great deals, friendly staff, lots of time allowed for bidding, items described and pictured as found
There are some good deals available. Often estates include quality items that are not available elsewhere. Convenience of shopping from the computer screen. From a sellers perspective, no negotiating prices for my stuff, (typical garage sale nightmare) it is all done and overwith once the pickup happens!
Thought the service was great. Fun and friendly staff who did their utmost to make our long line up pleasant. Online auction is fun and convenient. I got a good deal.
Detailed descriptions and pictures of the auctioned items. The staff is very organized and helpful at pick up.
Great value, fun bidding, can set your own max price, prices posted after auction closes. Pickups are usually pretty entertaining too!
It's nice to be able to,bid on line - very organized pick up
Cindy Pisher Bailey
Lucan
Great service provided and great value for purchases.
Previous
Next