What are wedding favors?
Wedding favors are small gifts given to guests as a thank you for attending a wedding ceremony or reception.
You don't want your wedding favors to be some dinky knickknack that your friends and family will throw away as soon as they get home. Make your wedding favors personal and practical with one of these DIY wedding favors.
10 DIY Wedding Favors that Will be a Hit with Your Guests
Go Traditional
A traditional wedding favor that dates back to European aristocrats involves placing five Jourdan almonds, also known as sugar almonds, in an elegant bag or confection box. The five almonds represent happiness, health, fertility, longevity, and wealth. The coated candy almond itself is a metaphor for the bitter sweetness of marriage. Personalize the box or bag with a note about love.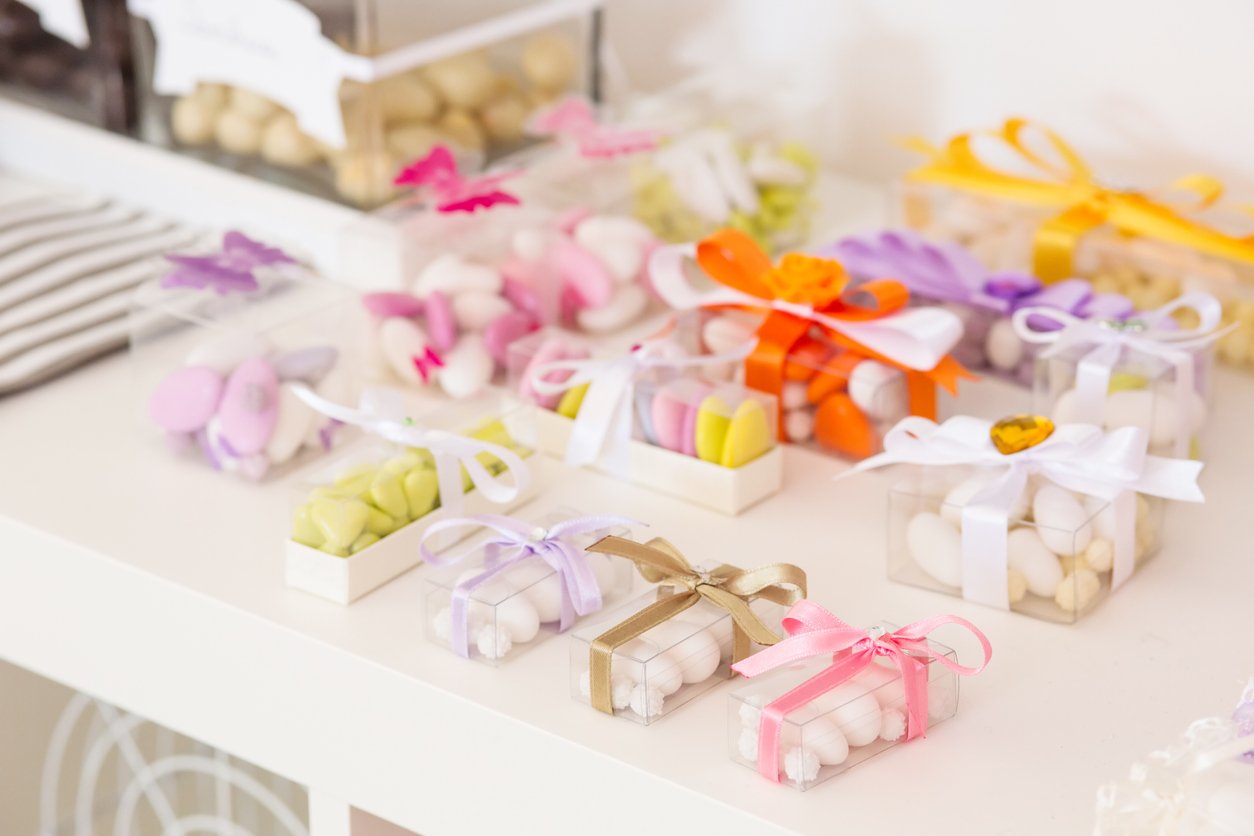 Mini DIY Cocktail Kits
Great for couples that want to keep the party going, mini cocktail kits give your guests the ingredients to make the perfect drinks. Your cocktail kits can be for any drink from Moscow Mules to mojitos.  Include mini bottles of alcohol and other ingredients they'll need in a cocktail glass. Print the instructions for the perfect drink and attach it to the kit with a ribbon.
Homemade Coasters
Homemade coasters open a realm of fun possibilities. Use inexpensive ceramic tiles and place your favorite pictures of you and your significant other or your favorite sayings on the craft. Seal the coasters with mod podge or resin.
Candles
Show that your relationship is an eternal flame. Add your favorite essential oils to a beeswax, paraffin, or soy base and place a wick in the center. Place the candles in mason jars or choose teacups to make these candles truly unique.
Bath Salt
From traveling to finding the perfect outfit, weddings can be stressful for guests, too! Help your guests relax after the wedding with a calming soak in the bath. Create a blend of aromatic essential oils, Epsom salt, and sea salt in decorated mason jars.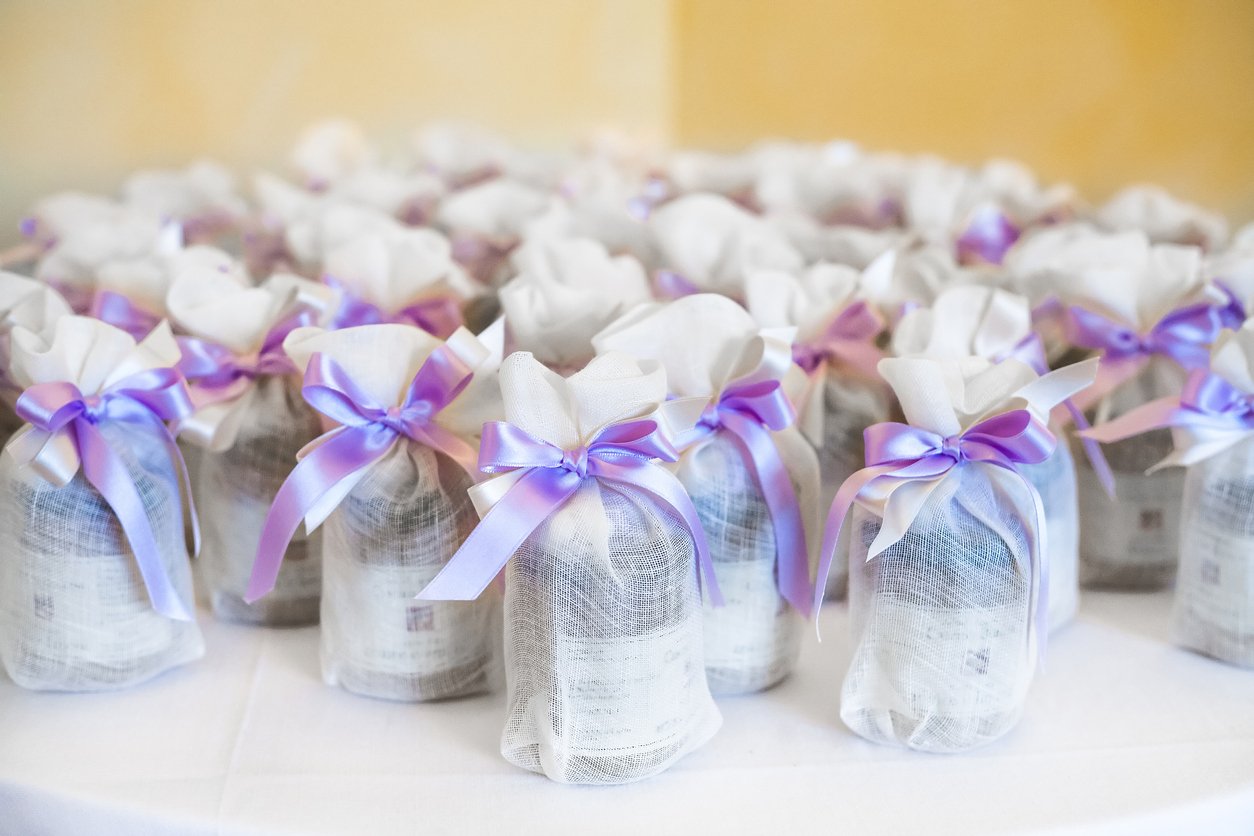 DIY Cookie Ingredients in a Jar
Give your guests something they can bake in the weeks to come. Include all the dry ingredients for your favorite cookies in a mason jar. Add a recipe tag with a thank you for attending your wedding.
Instant Hot Chocolate Kit
An instant hot chocolate kit is sure to be an instant hit! Perfect for the winter wedding, place cocoa, powdered milk, sugar, and marshmallows in a mason jar with instructions. Your guests just need to combine it with hot water or milk and they have a delicious treat!
Tea for Two… or More!
Keep your guests toasty warm after they leave your wedding. Create your own unique tea blend by mixing herbs and spices like mint, lemon balm, or fennel. Or place individual tea bags in small envelopes with pretty notes and labels.
Don't forget to give your guests a teacup or mug to enjoy their beverage on a cold day!
Local Flavor
Perfect for the rustic wedding, gather food items that your wedding location is known for. Local honey and small jars of jam will be a hit with all your wedding guests. Decorate the jars with ribbons and fabrics, and add a note thanking your guests for being part of your special day.
Mini Potted Plants
For those with growing relationships, plants are a wonderful, rustic wedding favor. Plant succulents, air plants, or herbs in unique flower pots. If you are feeling extra creative, you and your wedding party can decorate the pots.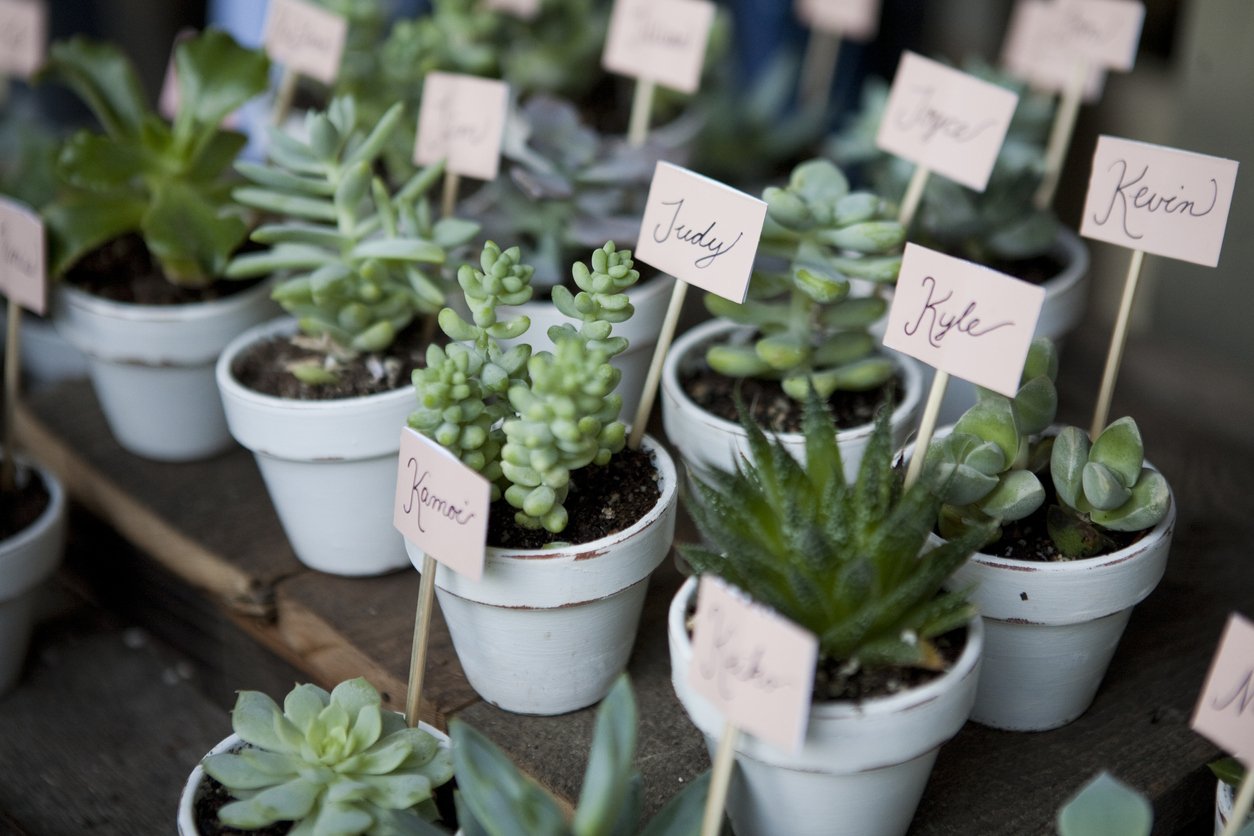 The Benefits of MaxSold
With MaxSold, you can easily find the items you need for DIY wedding favors. Search local estate sales to find the items you need to make your wedding favors a unique reminder of your special day. Happy crafting!