In the process of clearing out the contents of a home, many hidden treasures can resurface. An old photo album, or a treasured toy can often bring back many good memories. However, there can also be some unusual pieces, like caskets and life size mechanical clowns that make you say "How did that get there?"
Measuring 10 ft. Span. 10 ft. long, and weighing in at over 3000 pounds, this anchor required an industrial strength crane for removal.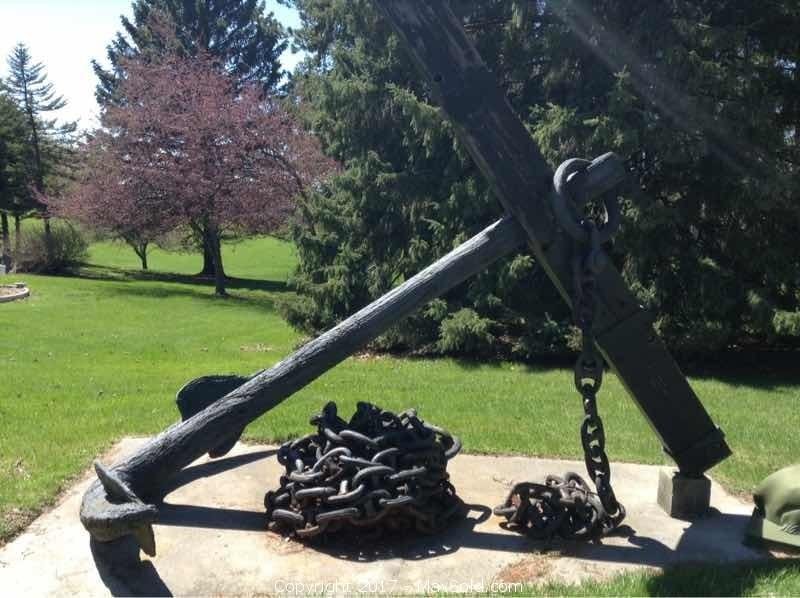 Found in an unused barn that was part of an estate sale in Maryland, this rusted chicken plucker was truly a unique find. This begs the question: Who Buys a Rusted Chicken Plucker?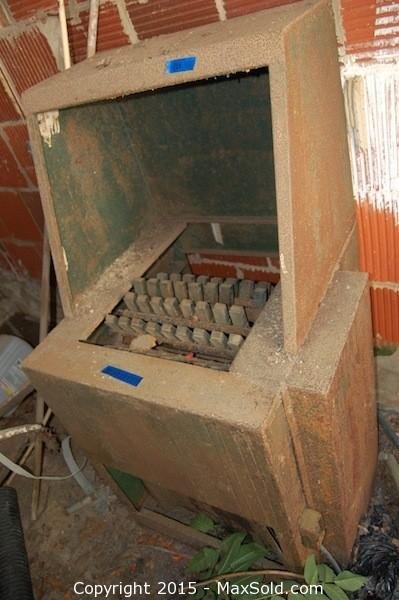 Sold as part of a Business Downsizing auction in Kingston, Ontario, this hand-made statue was a truly one-of-a-kind piece. Selling for more than $1800, this is definitely the weirdest things we've sold yet!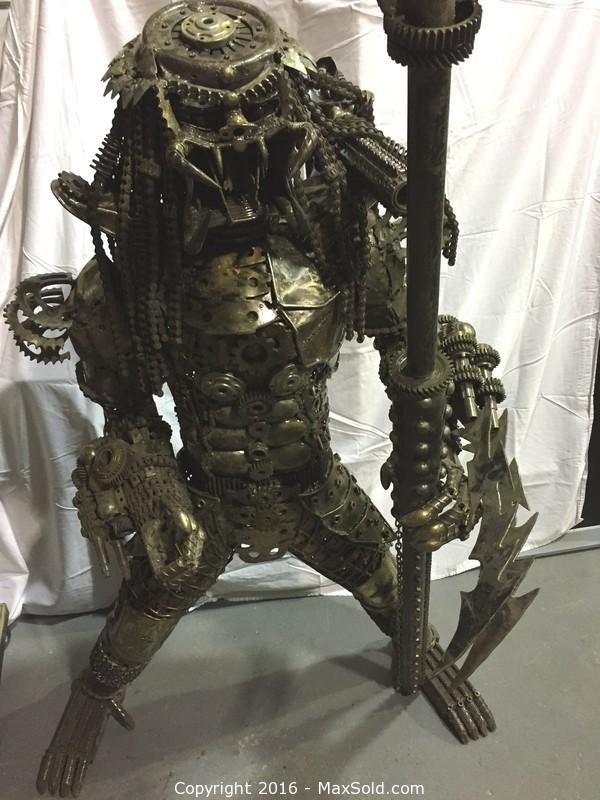 BOO!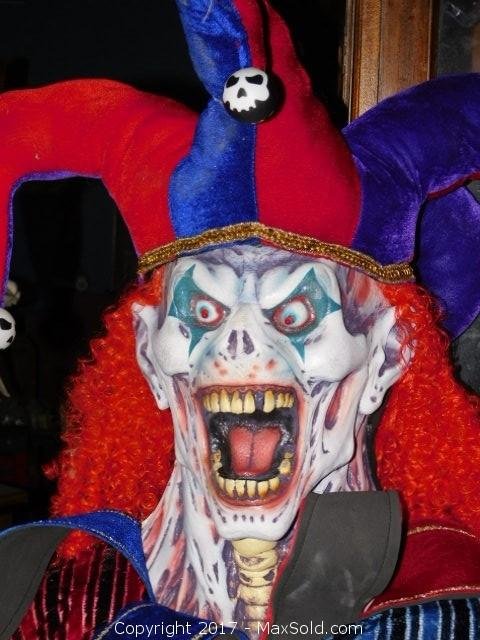 You can be the cream of 19th Century Society with the Surrey, sold as part of a MaxSold Estate Sale. Note: Horses Not Included.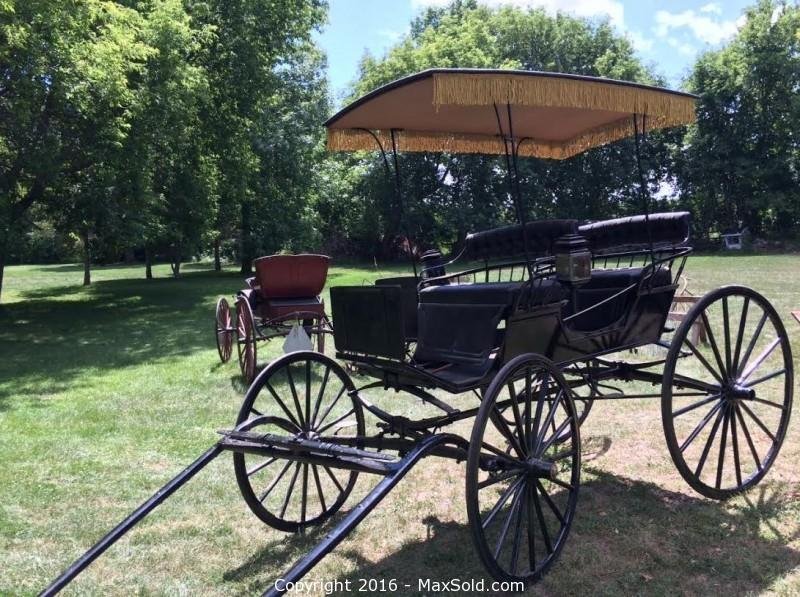 People definitely collect weird things over the years. But who collects FOUR CPR dummies? Like one, ok fine we can get our heads around, but FOUR? Perhaps a paramedic or a CPR insturctor?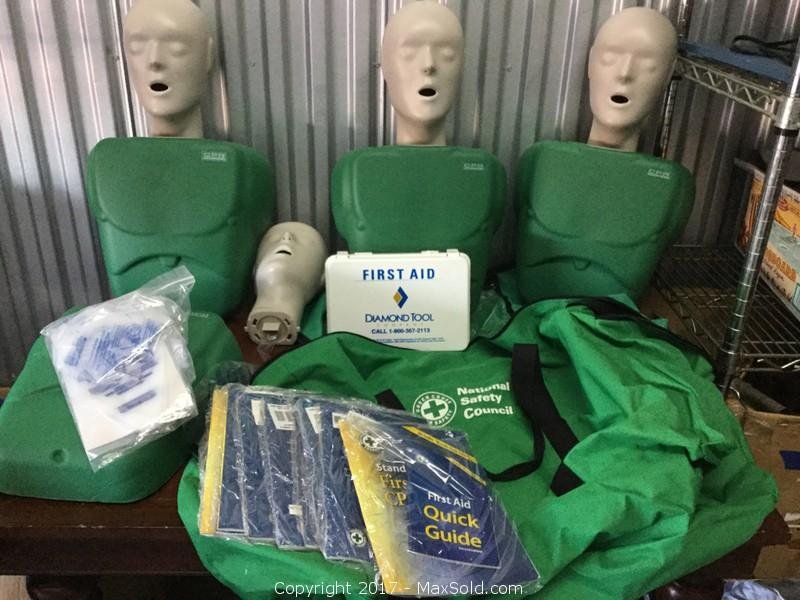 We've sold several coffins at MaxSold, but this one is definitely the creepiest! It kinda looks like there's someone inside it still...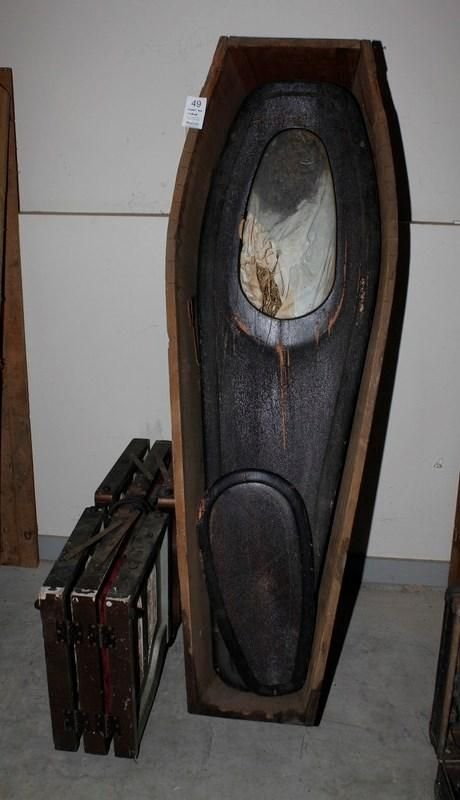 Its understandable that this would be included in a MaxSold Business Downsizing auction in Ontario. But what would the pickup have looked like?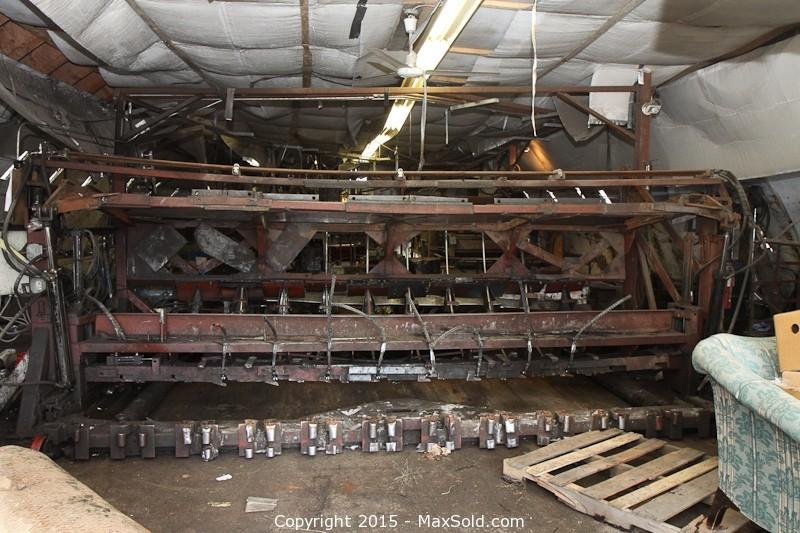 Who buys used dentures, and for what purpose? These are the questions we need answered!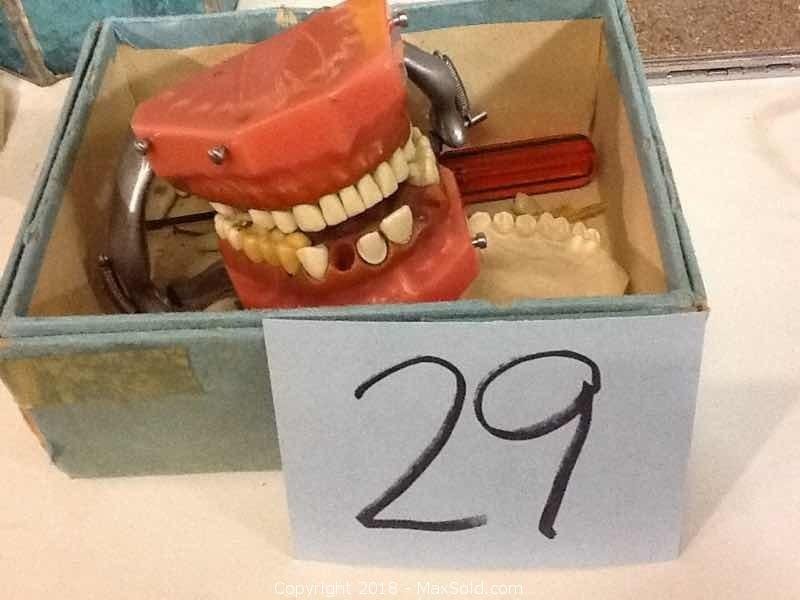 10. Creepy Rabbit Puppet
This....is actually terrifying. I'm not sure if it was supposed to be cute, but it really isn't. All we know is this was sold as part of a MaxSold Estate Sale.

11. (Used) Toilet with Asian Motif
Ok, so used toilets do sell... go figure!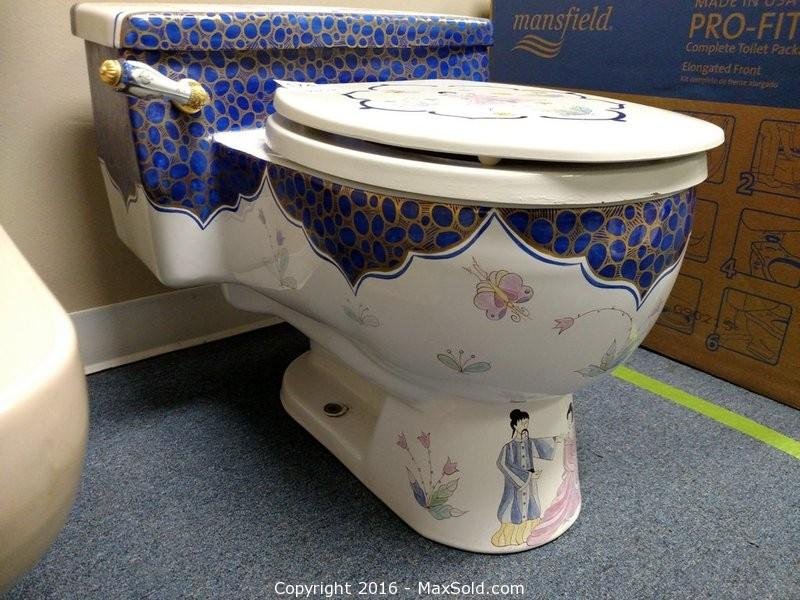 12. Birthing Set
Because every home needs one?  This actually sold for $95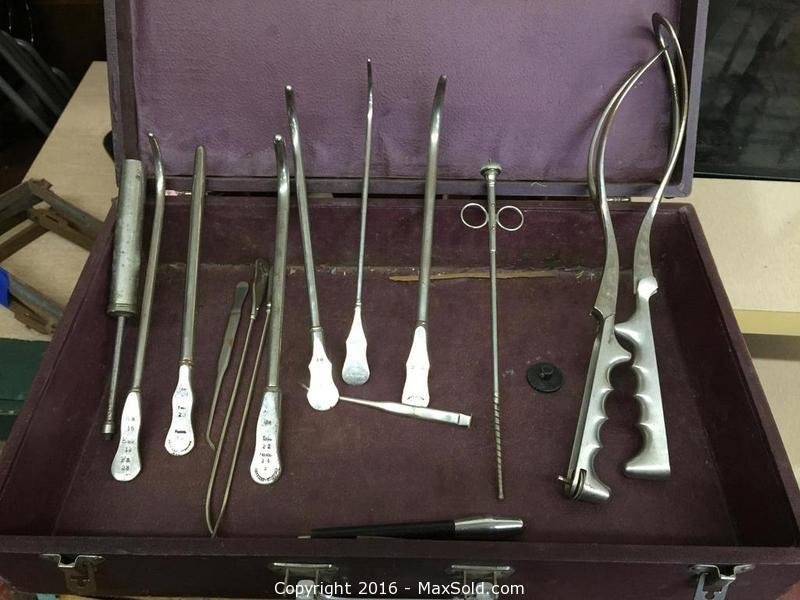 13. Ouija Board (this one can speak!)
Nothing more scarier than a Ouija Board that can speak! (and purchased from an estate sale)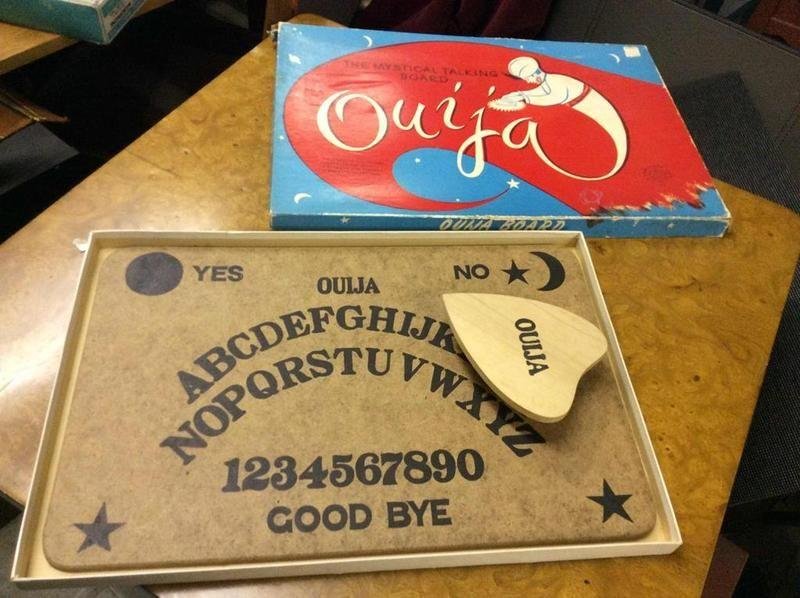 14. Creepy Witch Doctor Figure
Missing limbs, unsure if the hair is real or not, 44 inches of creepiness!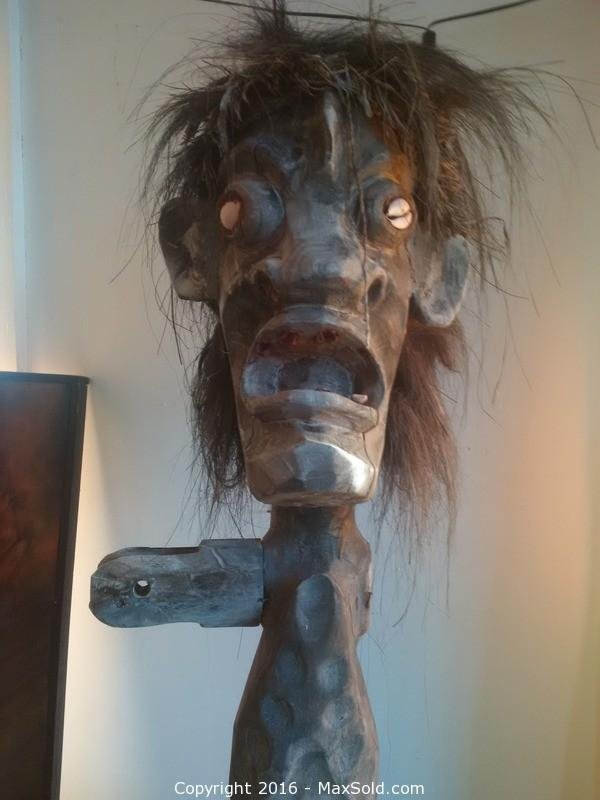 15. Taxidermy Monkey.. what every household needs 
Last but not least is a taxidermy monkey - unsure if this was a pet monkey!