A How-To Guide For Buying Antiques Online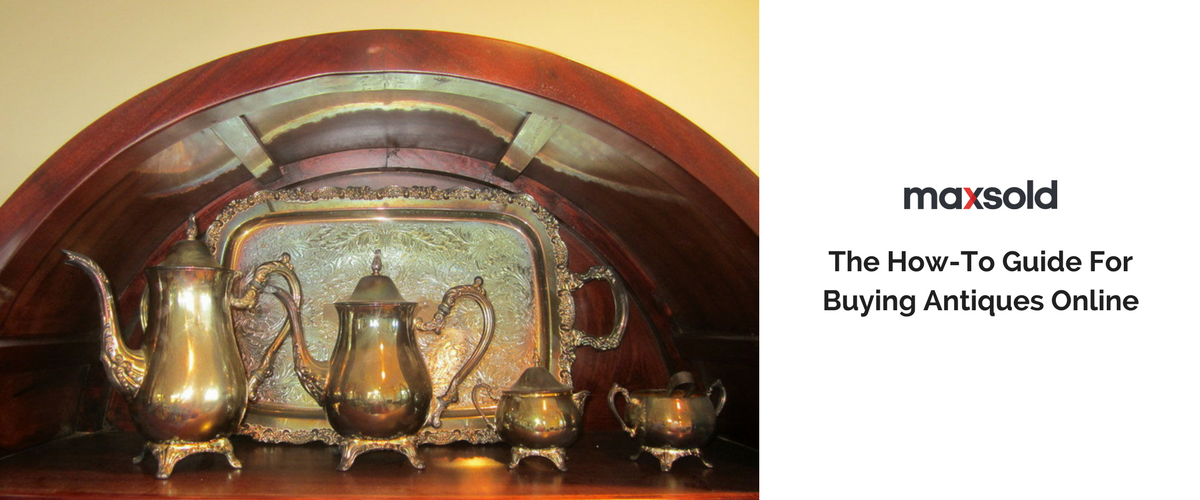 While MaxSold is a tremendous resource for selling your antiques, we are an equally tremendous resource for people looking to buy antiques online as well. The world of online selling has boomed over the last decade with many "antique buy and sell online" websites, forums and social media groups popping for people to locate and purchase great deals. But MaxSold stays ahead of the curve with over 400 online auctions live on our site each month absolutely full of amazing antique finds.
If you are an antique dealer, a collector or just someone looking to find a unique piece for your home, we feel we are one of the best places to locate and buy antiques online. It's not always easy to find quality resources that provide you with the valuable information you need for the items you're looking to purchase, but our meticulous descriptions, quality item photography and top notch customer service makes us an invaluable resource for all you antique pickers out there.
Our auctions boast a wide variety of item categories, but almost every auction has one or two standout items that every antique enthusiast would love to take home. The beauty in MaxSold is that we're hyper-local, meaning that all of our auctions are managed locally so that you don't have to travel too far to get the items you're looking for. Our online auctions run between five and ten days, allowing you the proper time to surf all the auctions in your area and win items from multiple auctions you might otherwise never have been able to win.
In order to buy antiques online, you have to know a lot about a lot. That is why our expert staff are trained to understand each individual item and what makes them unique. They are trained to spot inconsistencies in descriptions from sellers and properly articulate the overall quality of the pieces in question before they go into our online auctions.
Here is our quick step-by-step guide to help you buy antiques online through MaxSold
Increase your local radius
If you're willing to travel to find the best antiques out there, make sure you use our location filter to increase your radius around your location so you can see all the available auctions near you
User our search bar to find specific antiques you're looking for
We categorize all of the items that go up on our site to make it easy for people to search the items they're looking for. Simply type in the type of antique you're trying to buy and our site will pull up all available auctions and items near you that contain your search query. 
Turn on auto pilot and win multiple items with ease
We have a feature called MaxBid that allows you to place your max bid for the item you're bidding on, so that if others try to bid you up, you will automatically outbid them until your max bid price is reached. A super handy feature for our power users who are bidding on multiple items at a time.
Follow auctions near you
We allow all of our bidders the chance to follow auctions so they can keep track of how they grow. This is a handy feature that should allow you to properly watch items and auctions you're interested in before you pull the trigger and bid on anything.
That's it for our quick guide on how to buy antiques online through MaxSold. If you'd like to check out our active auctions near you head over to MaxSold and take a look around.