The most efficient way to buy from Toronto antique auctions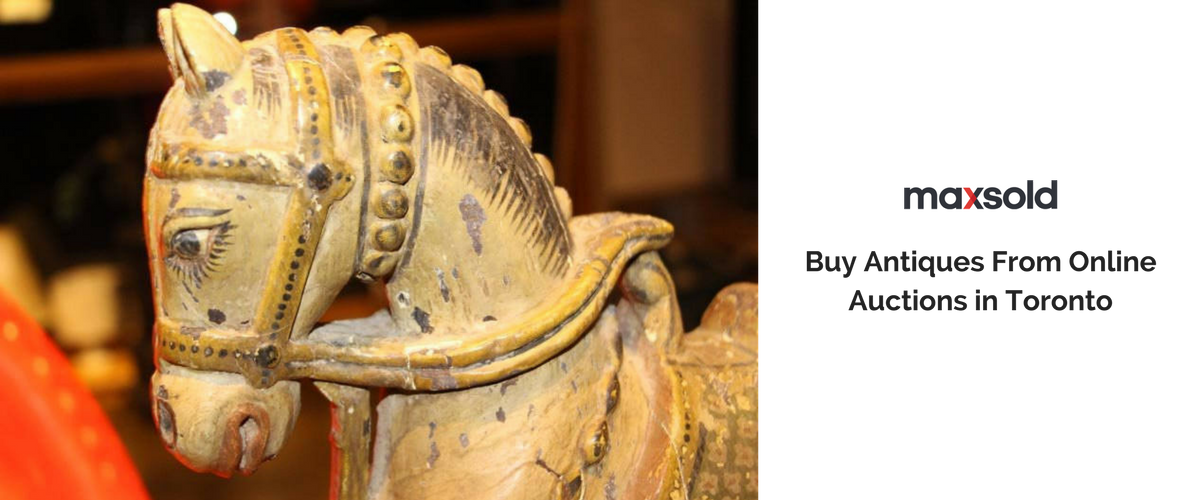 Shopping at antique auctions in Toronto isn't a super complicated process, but being able to find every auction in your area, review all the high-end items in each auction and effectively reach each auction to bid on the items you want is pretty tough. 

At MaxSold we provide a wide-range of auctions that allow for inexperienced and experienced antique hunters to find items for their stores or own personal collections at reasonable costs.

The best part is that all of our auctions take place online so you can explore, find and bid on items right from the comfort of your own living room. While we are a little different than your traditional antique auctions in Toronto, we do offer a competitive advantage that can't be beat. The ability to bid on multiple antiques at once in multiple locations can help you find unique items fast an efficiently. And it keeps you from having to sit in Toronto traffic going from live auction to live auction, which is a huge bonus!


Most antique auctions in Toronto have some form of reserve or minimum bid. With MaxSold we start everything at just $1 and it builds from there. While this does create a more competitive landscape, our buyers have the ability to find very rare items at extremely low costs.


Take this high-end rug that avid MaxSold "Upcycler", Catherine Coe found at one of our online auctions. She was able to finish off a room with a unique piece at a fraction of what she would've paid at any of the other antique auctions in Toronto.


We have many new high-end auctions that go live in Toronto each week. While not all of them are completely full of antiques, we guarantee you'll find something of value at each auction in your area.
To check out some of the past items found at our antique auctions in Toronto you can view our Quick Worth Finder Tool to help you see some of the awesome items we've sold in past auctions and the prices you can expect to pay.


MaxSold was founded in Kingston and has quickly expanded to all major centers in Ontario, across Canada and into the United States. As we've been the first to market online in Ontario, we have 10s of 1000s of bidders - more than any other auctioneer in Canada. Here are some testimonials from happy buyers who've purchased items at auctions from MaxSold:


"Very impressed with the MaxSold process and people. I would definitely use MaxSold again and have shared my experience with others." - John Kerslake
"I love MaxSold. I have bought many items from different auctions. I was looking for a new  couch and got just what I wanted." - Christipher Fortier