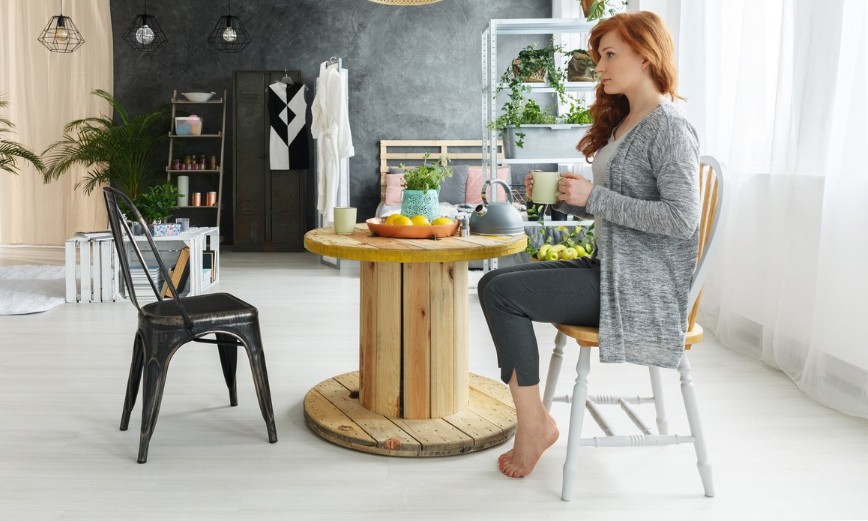 Get new eyes on local auctions, thrift stores, and the stuff in your garage. There are a zillion ways to repurpose and transform old treasure into new value. It's a fun way to get greener. It also helps you see the hidden value in things that are overlooked by others. So, go forward treasure hunters and makers.
Here are a few great ideas for repurposing furniture and everyday items. 
DIY Upcycling Examples
Making Cubbies 
Creating cubbies helps kids stay organized. You can also create cubbies for garages to store tools. The easiest way is to transform a narrow bookcase (the distance between shelves should form squares). Saw off the legs or any overhangs for even ends. Add extra shelves to ensure equal distance. Use wood glue or nails through the top to keep these in place. Paint the cubbies in fun colors. You can even paint the shelves before securing them. After you've decorated, lay the repurposed bookshelf down so it's horizontal. 
Look for old crates of equal size or wood boxes to do the same. You can run narrow planks or connectors over the top and bottom to add extra sturdiness. 
Crates and wooden boxes also make great wall-mounted shelves. Be sure to affix the bottom of the crate to the wall. You can use various sizes for fun.
An Old Ladder to Up Your Decor
An old ladder makes great shelving. You may immediately think of wooden ladders, but a metal ladder painted in extravagant colors can be a great base. It's sturdy. So all you have to do is lay custom-cut planks across the rungs. Measure 2-3 inches on each side of the rungs for length. For extra stability, put small dowels or a piece of wood just on the outside of each wrung. It makes the perfect place to put plants or books.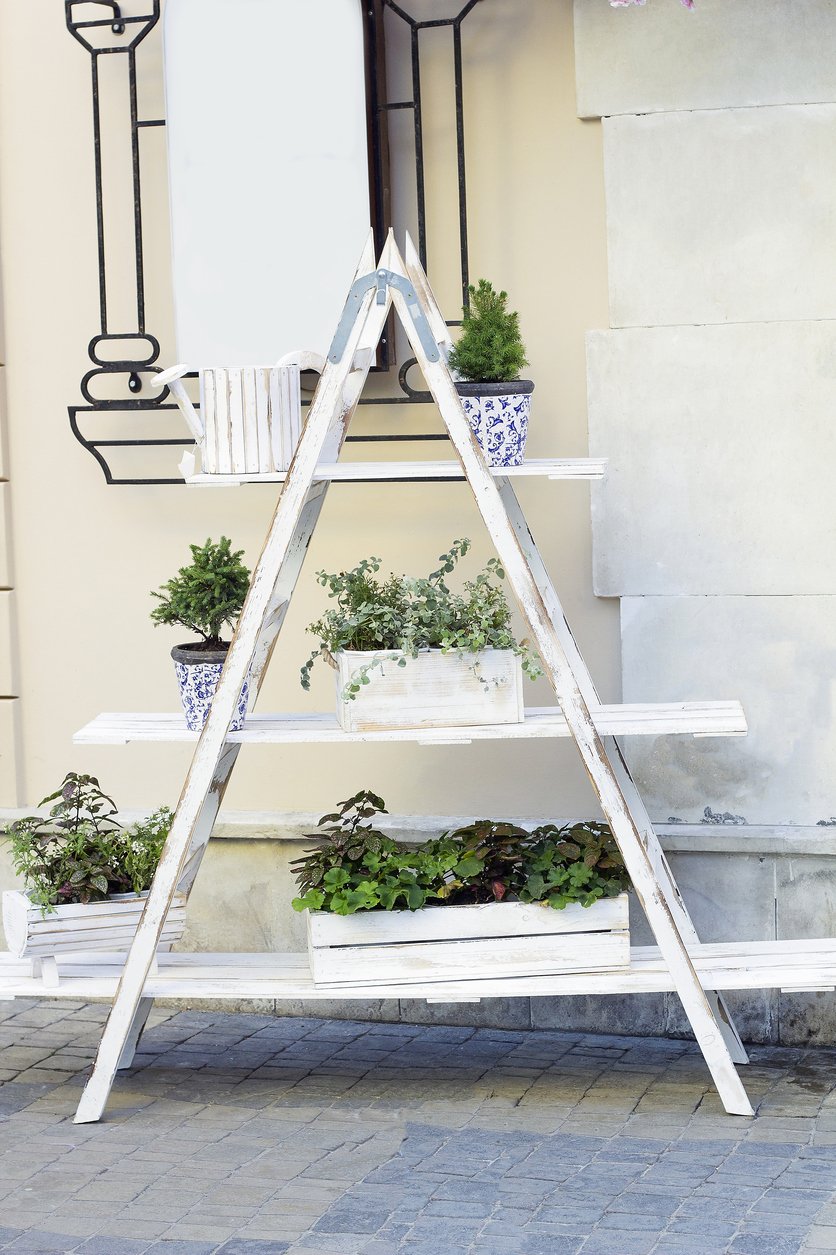 Unhinged Happiness With Old Doors
Old doors are a great resource for repurposing. Those heavy craftsman doors make amazing tabletops, desks, or kitchen blocks. For a more even surface, like a desk, order cut glass to size. You can paint, stencil, or place things under the glass for a unique picture box look. You can affix doorknobs to the edges for extra-cute places to hang things. Perfect if you're using it in the kitchen. 
If you have matching dressers that you can refurbish, consider using them at the table base. The extra storage of drawers is handy. Or remove drawers and make shelves of the slots. 
Architectural Elements, Tools, Parts, and Cool Looking Found Items
Using old architectural elements or found items may not even take any work at all. Consider old windows as mirror or chalkboard frames to compliment your other pieces. Add old-timey elements, like wagon wheels, to hang on walls. It's cheaper online than in an antique store (though those expensive stores for borrowing ideas!).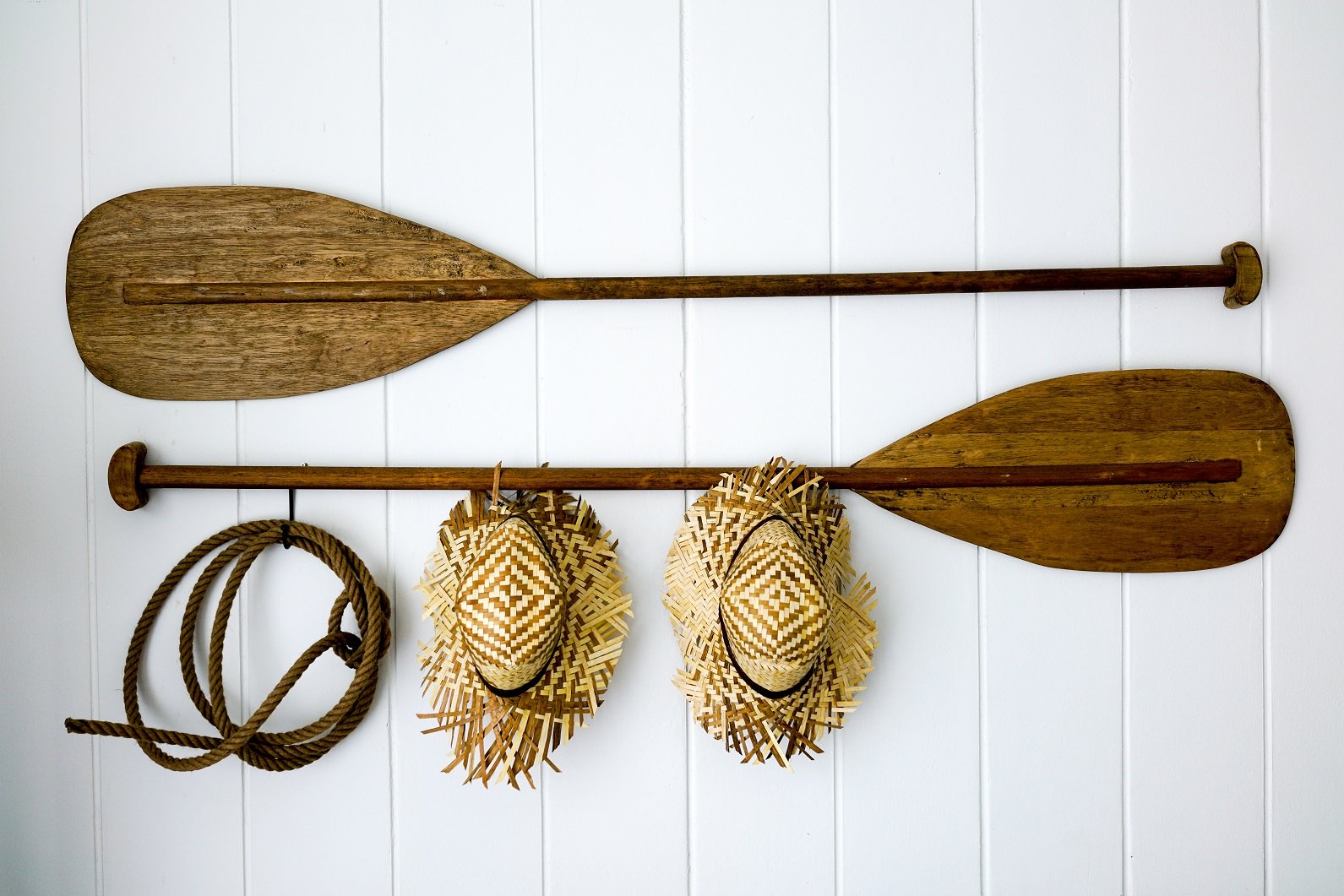 Get Sporty for Boy's Room Décor or Mancave Décor
Kids outgrow them and adults lose time for them. We are talking about sports. Not all fandom can stand the test of time. But, for your cub or caveman, consider upcycling old sports equipment into dashing décor. How about bowling pins as table legs? Or old skis as fun shelves? If you're really handy in the toolshed, there are endless possibilities for building benches, chairs, and countless other home items.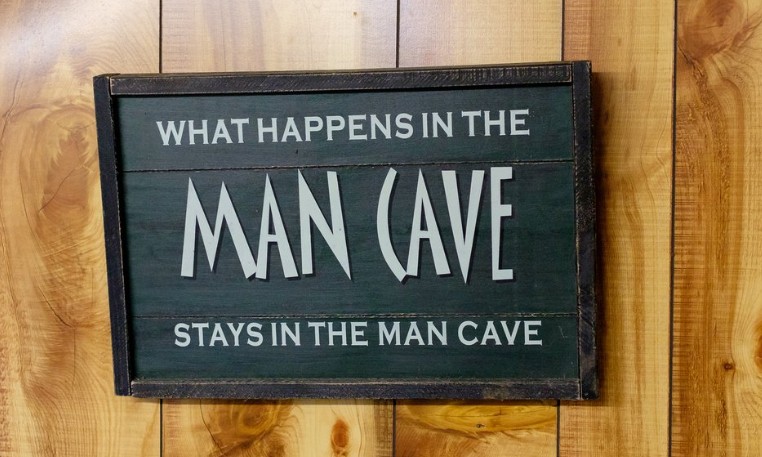 Skis, Snowboards, Skateboards, Surfboards
Remove the hardware from skis, snowboards, or skateboards in order to use them as shelves, grouped into tabletops, or creating an amazing entertainment center. You can leave them as they are, or spray paint them into your favorite team colors. 
As a wall-hanging, consider mounting a board on the wall and stenciling it with your favorite motivational quote. Or, transform one into an awesome chalkboard by painting it with chalkboard paint. It's also an awesome way to create a nameplate for your boy's (or man's) personal area—or a game room. Try replacing a name with "Knock First" or "Man Cave: Beware of Smells".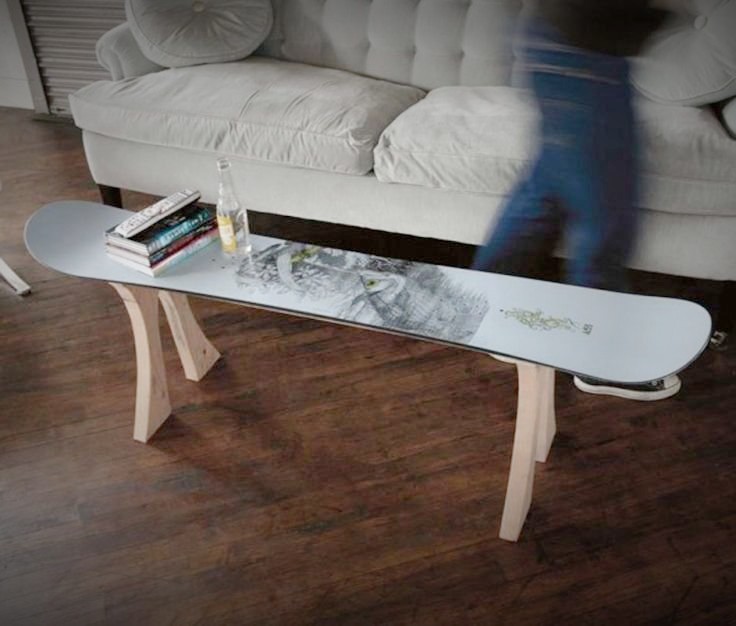 Baseball Fandom
It's one for the home team when you incorporate baseball gear into décor. Try replacing the legs of chairs or tables with baseball bats. (Cut them down first.) Use plates as wall tiles, nameplates, or signs. Use old metal baskets for balls and mount them on the wall. Or cut the ends off old bats and mount them to a plank for a great set of coat hooks.
Oh, and look for that old-fashioned sign or popcorn machine. You never know what you'll find. 
Racquet up the Décor Game
Use old tennis racquets for wall décor. Simply cut all the strings and mount a mirror or cut wood painted with chalkboard paint. 
Have Fun Repurposing Furniture and Items
When you start looking at the trove of treasure out there that can find a new life in your home, you'll start discovering the value hidden in plain sight. The repurposing ideas are endless. Let MaxSold help you browse, shop, and start projects from the comfort of your home. Bidding is easy and transparent. All pickups are set for a specific date and local to you. So, there's no shipping costs or hassles. Start upcyling your way to a better home (or yard!).