What is the Modern Estate Sale Process? 
The traditional estate sale is an onsite sale of the contents of a home. Hundreds of prospective buyers will persue the contents, walking throughout the home.  The traditional estate sale focuses on the finer pieces of a home, rarely offering a solution to clearing the remaining contents.  
MaxSold IS the Modern Estate Sale.  MaxSold is the result of a 3 generation auction family and modern technology. The burdens of the traditional estate sale are addressed by our online solution. NON-INTRUSIVE. No longer will there be hundreds of people tramping through the home. Instead, thousands of people are able to bid on the contents of the home, while the items remain safe, undisturbed at the property. EFFICIENT. No longer will half the home's contents be tossed in a dumpster. MaxSold is able to sell the Entirety of the household by marketing the auction to Thousands and enabling Free Market Competition for the goods. 
"You guys are amazing. This has been a great experience. The total money taken in is nice but, more importantly, it's been such a positive experience. Thank you." - Odette
Find out more about the MaxSold Process here
It is Easy.  All you need to know is what's for sale. Once the items for sale are organized our team does ALL the work.
The Modern Estate Sale is Easy as 1.2.3...
1. Cataloging- MaxSold photographs the items for sale, creating an auction online while the items remain at home. 
2. Auction- MaxSold utilizes its 100,000+ bidder database to market your auction, handling payment support of the goods too.  (Looking to bid on local MaxSold auctions near you? Click Here)
3. Pickup- A 4 Hour pickup. Successful buyers remove the items from the property while our team supervises. 
The End... of your stress. 
This solution can be completed in two weeks. After the auction closes you will receive a full report from the auction and the proceeds with our commission withdrawn. 
MaxSold looks forward to discussing our process, and how we may be the best fit for your situation.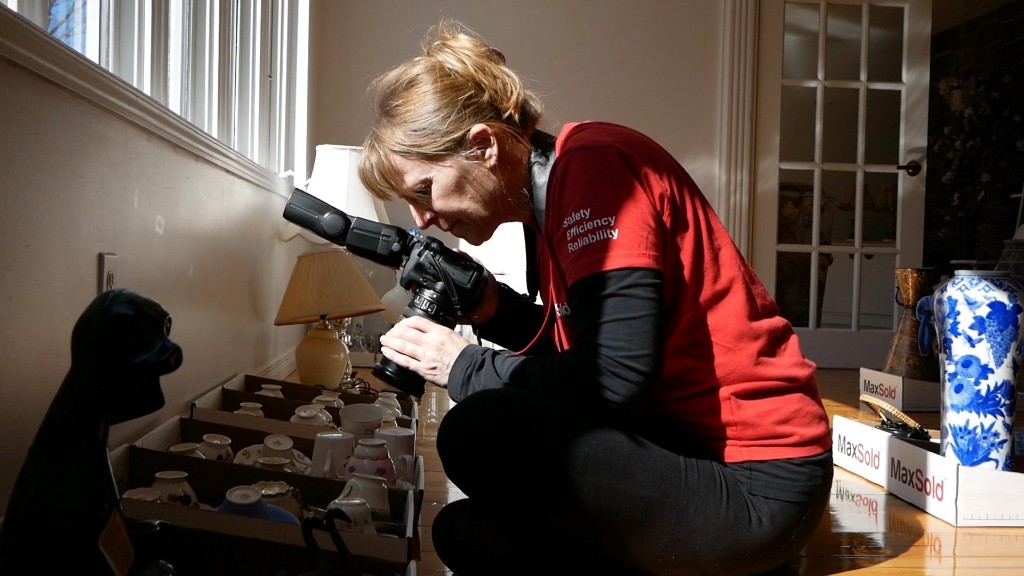 A MaxSold Team Member Photographing the Contents of a Seller's Home

"Fast turnaround with low minimums to clear out an estate quickly. Working with MaxSold and a Senior Move Manager makes the process relatively painless, and everything sells! For the buyer, it is an opportunity to find great deals and even the occasional "wow!" find." - Kathryn