Moving, Downsizing, or Settling an Estate in the Phoenix Metro? Need to Sell Everything quickly and profitably?
Are you feeling overwhelmed with too much stuff? Selling the car, the sterling silver, or the fine china is easy. But what about the Tupperware, the pile of wood in the back, and the cleaning supplies in the closet? Don't you wish there was a solution to SELL EVERYTHING, from the car, to the couch, to the washing machine? 
Have no fear, MaxSold is here to help!
With 60 years of auction experience MaxSold has the infrastructure in place to ensure your estate sale auction is successful. From the cataloging and photography of items, through the online bidding process, to the pick up of items, the MaxSold Arizona team will treat you and your possessions with the respect, courtesy, and compassion you deserve.
"I came across MaxSold when I decided that we wanted to have an estate sale. After speaking with several different companies I spoke with MaxSold… they seemed incredibly organized, very systematic… nice, not pushy, not aggressive, gave me the information and I liked the process. I think the most impressive thing about MaxSold that geared me towards them would be the fact that they were not going to trample 400 people through my home. We're pretty private people, we'd like to keep it that way, did not want to have a bunch of strangers walking through our home. With MaxSold we were able to have them come in with their team, organize, process, do everything online, come back, distribute the goods with very little interruption on our own lives. The best thing about MaxSold by far is going to be the ease of which everything was done in. There were no bumps in the road, there were no issues, I had no problems, there were no extra phone calls needed, everything went smoothly, everything went exactly as it should have. It's been a delightful experience." - Carla Goodyear, Scottsdale, AZ
Looking to bid on MaxSold estate sales in Arizona? Click HERE
Unlike traditional estate sale companies, MaxSold was created to solve the problem that most people have (all other estate sales providers look for $10,000 to $20,000 or more in sale value before they accept you as a client - and charge 35%) - our minimum fees allow us to take on any file without judgement. With our low commission, 2 week turnaround, and helpful team, MaxSold is the #1 rated company for customer satisfaction in the estate sale and downsizing space (read the report here).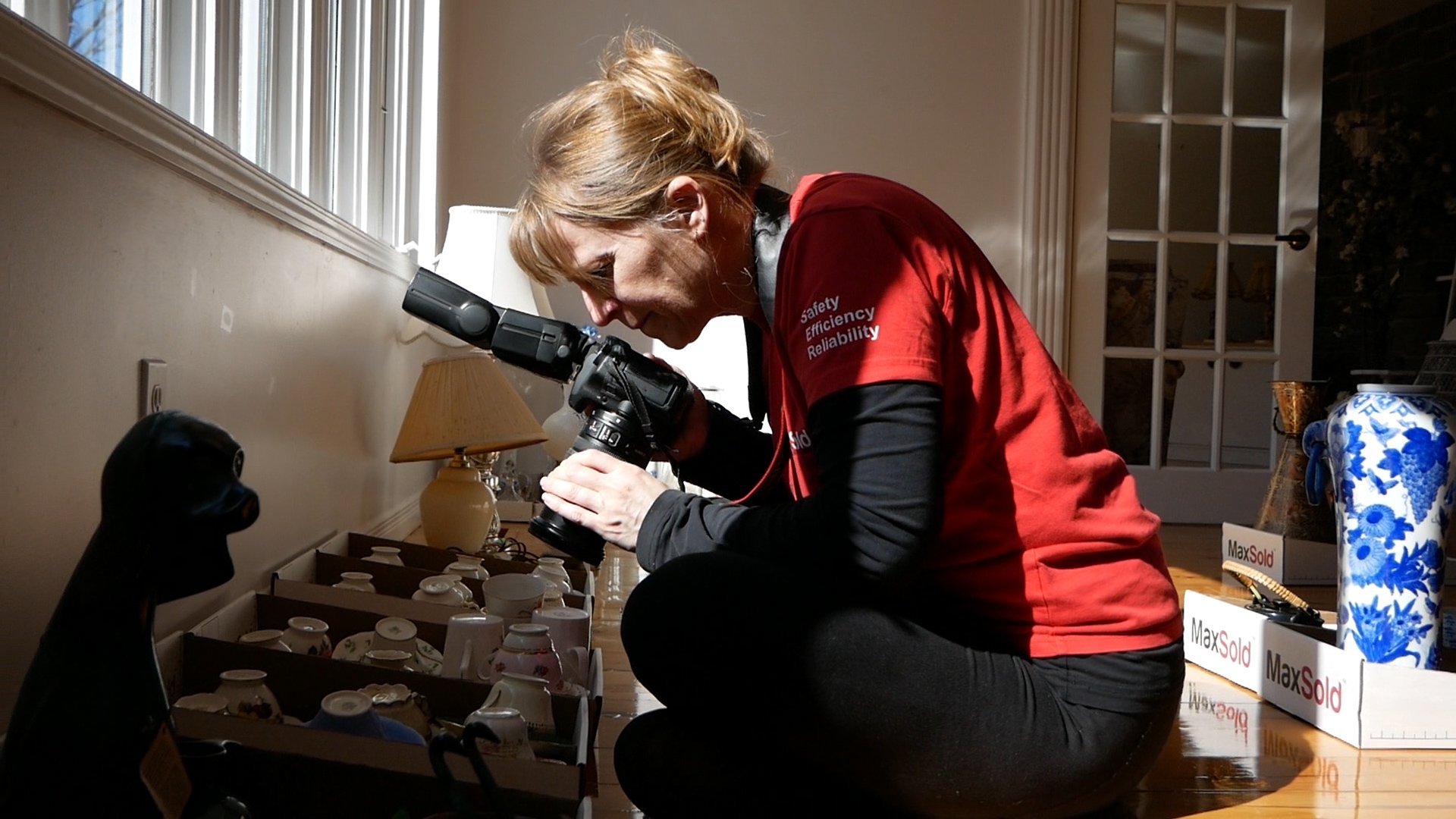 A MaxSold team member taking detailed photos of a client's china. High quality photography is included in every MaxSold sale.
At MaxSold we know that it's HOW you sell, not WHAT you sell that matters.
Whether its in Scottsdale, Glendale, Phoenix, or Chandler, the local MaxSold Arizona team will help you sell everything you need gone in 2 weeks. 
How do we do it?
Here's the MaxSold Estate Sale and Downsizing 2-Week process:
Step 1: We send one of our local  teams to your house to catalog and photograph all the items you wish to be sold. 
Step 2: We digitize your catalog, and send you an online copy to review the lots, photos, and descriptions.
Step 3: After your approval, we post your auction to our website, which allows local buyers to anonymously bid on all your item.s
Step 4: We collect and verify all the payments.
Step 5: Our local team returns to your house to supervise the pick up of all the items sold to the successful bidders.
Step 6: We send you a final report along with the proceeds of the auction, either through cheque or direct deposit.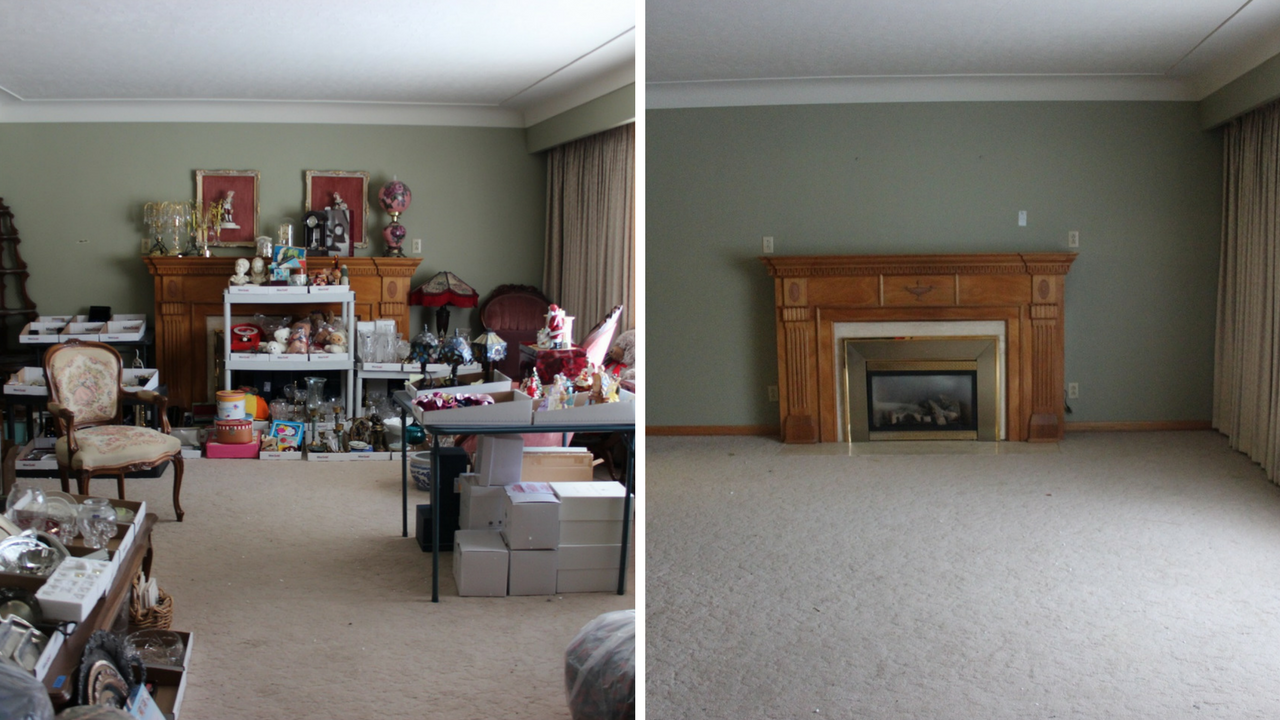 On the Left: a nightmare of clutter; On the Right: Two weeks later after the MaxSold process
"Honest, ethical, easy to work with, prompt payment. The MaxSold auction process was orders of magnitude better than any consignment house we have worked with AND we got 70% of the proceeds. Consignment will only take some of your stuff, then you pay to truck it to their store, then they charge you the credit card fees for each item they sell and finally you get 50% of the money that's left. We highly recommend MaxSold!" - Jim and Lori D., Scottsdale, AZ
What are you waiting for? Need to de-clutter, downsize, or settle an estate? Book a FREE consultation now with the MaxSold team by filling out the form above!