Are you swamped with stuff? Are you looking for the easiest way to downsize quickly and profitably? Have no fear MaxSold is here!
You want to settle an estate, but what do you do with all the items collected over the years? Wouldn't it be nice to be able to sell your items without the hassle of an estate sale or the safety concerns of do-it-yourself online selling? MaxSold offers fast, professional, reliable estate sale auctions online.
What we often see is our competitors going hunting for shiny objects. Sterling Silver? Original Art? A Luxury Automobile? Those they can sell. But what about the old wardrobe? Or the gardening tools? Or the pile of Tupperware? Or even the cleaning supplies under the sink? Those goods, they'd tell you to throw out at a cost to you. 
"Don't know how we would have managed without Max Sold! Thank You, Thank You, Thank You! We never would have managed to get rid of all of our stuff in the time we had allotted, and it made our lives so much easier!" - Karen T., Langley, BC
What if there was a service that was known to be the easiest way to downsize? What if they offered a low-fee, transparent service that helped you downsize or settle an estate quickly, and profitably? 

98% Sell Through Rate: Higher than any competitor

At MaxSold we can SELL EVERYTHING, from the car in the driveway, to the dishes in the sink, to the kitchen sink itself!
Check out our 2017 Highlights!
MaxSold gets you results and lets you sell your stuff in just 14 days!
Don't Believe Us? Check out our reviews HERE
"Our MaxSold auction was a great success and everything was gone from my Mom's house that she didn't need anymore. The staff were very professional and everything worked just as described Thanks MaxSold!" - Brian S., Denver, CO
How Do We Do It?
How do we do it? Here's the MaxSold 2-Week process:
Step 1: We send one of our local  teams to your house to catalog and photograph all the items you wish to be sold. 
Step 2: We digitize your catalog, and send you an online copy to review the lots, photos, and descriptions.
Step 3: After your approval, we post your auction to our website, which allows local buyers to anonymously bid on all your item.s
Step 4: We collect and verify all the payments.
Step 5: Our local team returns to your house to supervise the pick up of all the items sold to the successful bidders.
Step 6: We send you a final report along with the proceeds of the auction, either through cheque or direct deposit.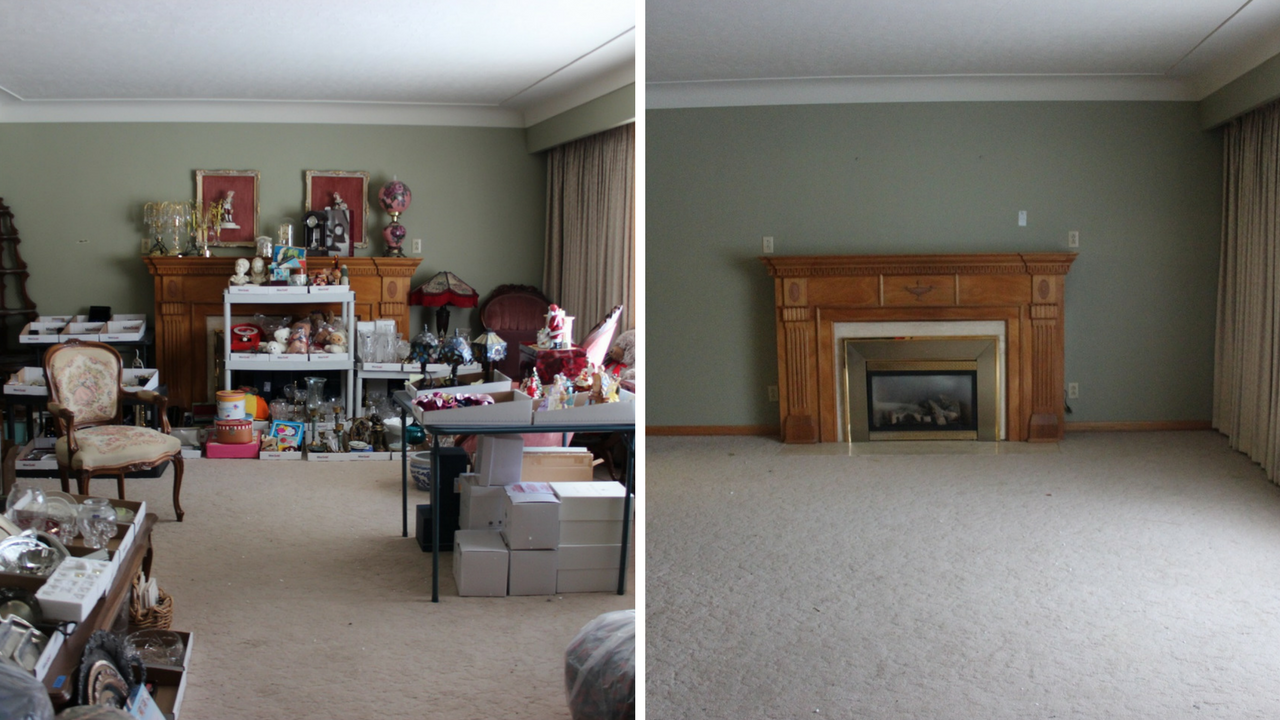 From Clutter to Clean in Less than 2 Weeks: This is what makes MaxSold the online auction company for you

"Very impressed with the MaxSold process and people. I would definitely use MaxSold again and have shared my experience with others." - John K., Richmond, VA

So, whether you are downsizing or dealing with a family estate - Let MaxSold bring you results and relief.

Learn more about MaxSold's ability to sell complete or partial household contents. Complete the form for information on how we can help you.