FEATURED IN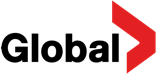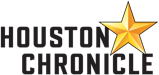 Press Center
MaxSold by the Numbers
15,600+
Auctions Completed
25,000+
Local Auction Buyers
Bruce was extremely helpful and answered all my questions. He reached out to me quickly after I made a call and did not leave a message. Which impressed me that he knew that I had more question and was sincere in alleviating my concerns. So far the experience has been great and so far I would recommend to friends and family
The Max sold team did a splendid, wonderful and if I may, an excellent job in every aspect of the auction process. The team is friendly, smart, personable and engage in fun and interesting conversations/so I would like to tip my hat to them and send my congratulations for a job well done. I would also like to thank all the buyers for their purchases and hopefully it was a win situation for all of us.
Patti was so helpful and informative! I received the information and contract within minutes of talking to her! We are very excited for the set-up and auction to begin!
I used MaxSold for two consecutive auctions this month (we were limited for space to display all items). They were very good people to deal with. They delivered what they said they would interested buyers in a very professional and transparent way. MaxSold has a good business model that also helps people who are downsizing (me) or are transitioning to a new stage in life (also me). Best wishes.
I am very greatfull to your porfecional staff I can't wait to get another auction with maxsold.
It all went remarkably well...! All thanks to the MaxSold team...
Your support services are top notch and as a seller you have the largest customer base which means maximum dollars. As a buyer, you have the most auctions which means best selection!
Everyone has been very helpful and informative
Settling my uncle's estate has been an emotional and challenging undertaking for me and my family. Thankfully, MaxSold helped take the work and worry out of distributing his belongings. They were willing to accommodate the logistics of the location and a few last-minute surprises without missing a beat. The pickup day crew were professional, organized, and really knew their business. It was a pleasure working with them, as well as the entire team behind the scenes.
Very professional people.