FEATURED IN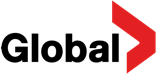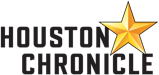 Press Center
MaxSold by the Numbers
15,600+
Auctions Completed
25,000+
Local Auction Buyers
This was our second MaxSold online auction, and it was, like the first one, an excellent process from beginning to end. Thank you to your efficient, friendly and very helpful staff.
The team at MaxSold are always there to help sellers with their auctions. Thanks to the staff for all the support, especially Adam Gordon who was only a phone call away with all the help we needed to hold a successful auction.
Liam is a very pleasant person to interact with, professional and extremely helpful. Willing to help and available for any questions. I'm glad I was able to have him as a representative
Service from start to finish was first-rate. A very professional group, both in interactions and communications, and I appreciated their recommendations. I would gladly use MaxSold again or recommend them to others.
Very thorough! Thanks again for all you've done up to this point. Such a tremendous help and relief knowing the property and its contents are being handled professionally.
Both kudos and thanks go out to the folks at MaxSold!
I was anxious about the pick-up process and I had thought it would be chaotic, but in reality it was very civilized and the clients were very respectful to me and my property. The Maxsold staff were helpful, friendly and professional. They ensured that a staff member was near the front door at all times and they knew to advised buyers to remove their shoes prior to entering the house. Thanks Maxsold for this wonderful service.
I am VERY pleased with the auction results and will be telling EVERYONE I know what a great system it is and how wonderful and professional everyone is to work with. Thanks to you all for your hard work.
I was very impressed with the initial presentation by Patti and appreciated all the information about the process.