FEATURED IN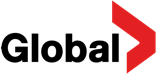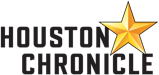 Press Center
MaxSold by the Numbers
15,600+
Auctions Completed
25,000+
Local Auction Buyers
Our intention was not to make money but to get rid of our junk. Not only did we sell nearly everything, we even made money during a short 3 day auction.
Catalog as I had requested. Representatives who attended to my condo were very friendly and attentive. Well done so far. Thank you
The process of cataloging and photographing was well organized and smooth. The knowledge and experience of those involved was obvious.
Everyone was fantastic. We were so impressed!
Service from start to finish was first-rate. A very professional group, both in interactions and communications, and I appreciated their recommendations. I would gladly use MaxSold again or recommend them to others.
I have found that all the Maxsold staff I have dealt with are pleasant, knowledgeable and helpful. I am fascinated by this way of dealing with my mom's downsizing. Although my sister and I have put a lot of effort into this, it is so much better than any other alternative. Looking forward to watching the results during the next week. Thank you.
It turned out better than I expected, the service was prompt and after a little hiccup regarding time and date, things went on without a hitch. Other than 1 no show and 1 buyer 1 1/2 hrs late. It was great. Very Pleasant customers. Have and will recommend this to family and friends. A perfect way to downsize.
I am very greatfull to your porfecional staff I can't wait to get another auction with maxsold.
This could have been a difficult sale with contents in different areas and you managed to pull it off with ease. Thanks MaxSold
As a Senior Move Manager who recommends MaxSold whenever possible I was thrilled that everyone pulled out all the stops to ensure that my clients' needed schedule was accommodated. George and Kevin were great and very helpful with cataloguing and photography and Adam and Jenn made it all happen on time so that we could get the auction up before end of day on a Friday afternoon before the long weekend. Kudos to you all :).