FEATURED IN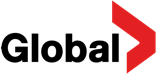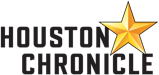 Press Center
MaxSold by the Numbers
15,600+
Auctions Completed
25,000+
Local Auction Buyers
As I wrote before, there are not enough words to describe how well we were looked after by Kelley. She deserves much praise for her expertise, hard work, and attention to every detail. Many thanks for all her efforts.
Dan & Sue were very obliging and easy to work with. Would definitely recommend MaxSold.
Awesome experience every step of the way, ending with a tremendous auction result! Thank you!
Very professional in their organization of lots for auction. The staff was thorough, pleasant and informative as to the process. The results of our auction was better than I expected.
"I am really impressed with the professionalism of the Team of ladies, Judy, Diane and Debbie showed during the time of cataloguing and photography of my items to sell. They were very focused and acted as team players. I will use you again in the future and recommend your company to everyone I know. thank you, Raquel A. Fouts"
Very responsive team and willing to help
Canadian Organizers Group was delighted with the way this helped our clients!
So far so good! We're pre-auction but the team that came to catalog was phenomenal. I felt comfortable having them in my home and they worked quickly and efficiently. I could see their expertise in how they finalized lots of items.
Very grateful for the service provided and the results of the auction. Have recommended MaxSold to numerous people.
"The staff at Maxsold are so personable and have a way to relax you during the stressful task of moving. Linda and Neil catalogued and photographed the entire day. I was impressed with their positive attitude during the process. The crew on pick up day were also excellent. Thank you. Watching the auction is a great service yet a little nerve racking. The best advice is exactly what you recommended. Don't watch until the last 15 minutes. The organization from start to finish was exceptional."