FEATURED IN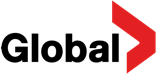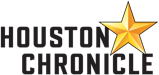 Press Center
MaxSold by the Numbers
15,600+
Auctions Completed
25,000+
Local Auction Buyers
They were a great help. Very professional .Fast workers. Hope we have a good sale.
Adam and his team are extremely helpful and supportive. We love this resource!
I would highly recommend MaxSold for everyone's house content sale. The process was flawless, the team was amazing and professional. MaxSold gave me piece of mind. Thank you to the entire team!!!!
Patti was patient and helpful.
Honest, ethical, easy to work with, prompt payment. The MaxSold auction process was orders of magnitude better than any consignment house we have worked with AND we got 70% of the proceeds. Consignment will only take some of your stuff, then you pay to truck it to their store, then they charge you the credit card fees for each item they sell and finally you get 50% of the money that's left. Highly recommend MaxSold!
Thrilled that the reaction to MaxSold when presented is so well received. It doesn't take much for people to realize the value (on many levels) MaxSold brings.
I was quite impressed. Both, the knowledge of the process and knowledge of the merchandise available for sale made me happy I chose MaxSold
Everyone I have spoke to have been so nice and helpful
So far, things are running smoothly. Everyone has been helpful and courteous. The next step is to catalog the items for auction. I'm looking forward to working with your staff. I hope someone else will find some enjoyment from these items.