FEATURED IN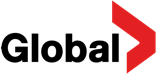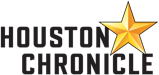 Press Center
MaxSold by the Numbers
15,600+
Auctions Completed
25,000+
Local Auction Buyers
Canadian Organizers Group was delighted with the way this helped our clients!
At the end of my sale, I wrote to explain two challenges. I was thrilled that action was taken at your end to contact the two buyers and explain that one had missed something and the other simply wasn't interested in pick up the things. The follow-up from your end is FABULOUS!
Very professional and well organized team. Promptly returned phone calls, etc and everything was clearly explained to me. Will definitely use your service again for my future clients.
Good smooth transactions fast payment and easy working software
Professional and quick response. Made one feel that you are in good hands and that business will be done with the highest level of integrity.
Very informative and great ongoing communication. I'm excited to get this going
Working with Max Sold was an absolute pleasure. Adam was always available for questions or concerns and walked me through the entire process. This made the experience easy and enjoyable! I would definitely recommend MaxSold to anyone looking to liquidate their entire estate.
Responsive, helpful, pleasant and professional
Your staff on the phone and the staff you sent to the condo to prepare everything for sale were fabulous.
Everyone has been so helpful and knowledgeable. Thank you!