Charities
Is your organization still hosting silent auctions? MaxSold is your neighbourhood online auction company. Our process is hassle free and far less time consuming than regular fundraisers. We offer a simple, fun way to sell items online handling the bidding, marketing and financial aspects of your auction.
As a board of directors, we mandated that the (MaxSold) auction be a significant part of the future because of the cash flow increase...
5 Major Reasons to Try MaxSold Online Auctions
Increased Bidding
We expand the bidding pool to a broader audience. Your auction is advertised in all the right places, to all the right people. MaxSold shatters the barriers created by time and location, drawing in thousands of followers and repeat buyers.
Convenience
Our user friendly cataloging mobile application makes your work fast and easy. Forget about digital photo cameras. Login to the app, take pictures of lots, write description and save the catalog. We will review it and send you back for the confirmation/editing. After that you are all set for the auction!
Fast Results
MaxSold auctions take less than 2 weeks from start to finish. Data shows that online auctions perform best when they run for one week. Bidding takes place anytime, anywhere. The highest price is achieved for every item. MaxSold is a 24/7 service, not limited by the traditional hour long event.
Special Commission Rate
With a reduced commission of 10% or $300 rate to cover our overhead, you know your cause is getting the funds it deserves.
Full Transparency
We provide you with a detailed report of the auction results. At the end of your MaxSold auction you will receive information about each lot, how much it was sold for and to whom. Within 14 days of your auction closing, the proceeds will be sent straight to your charity by check, or direct deposit. We leave all past auctions available to view on our website.
Charity Organizer Testimonials
No actors and no scripts. Just honest on-the-spot testimonials from our happy charity partners.
Go from Listed to Sold
Watch a video on how to get everything organized for your auction.
What people are saying about us
Settling my uncle's estate has been an emotional and challenging undertaking for me and my family. Thankfully, MaxSold helped take the work and worry out of distributing his belongings. They were willing to accommodate the logistics of the location and a few last-minute surprises without missing a beat. The pickup day crew were professional, organized, and really knew their business. It was a pleasure working with them, as well as the entire team behind the scenes.
Spoke with Lauren. She (and Emma) was efficient and effective.
Lori is efficient in returning call and accommodating regarding my time availability Is able to expedite the process well.
Estrellita LeMasurier
SELLER
We were so happy with our auction and results. The MaxSold team were professional from start to finish and we would recommend you to anyone!
I have found that all the Maxsold staff I have dealt with are pleasant, knowledgeable and helpful. I am fascinated by this way of dealing with my mom's downsizing. Although my sister and I have put a lot of effort into this, it is so much better than any other alternative. Looking forward to watching the results during the next week. Thank you. Diane
The team at MaxSold are always there to help sellers with their auctions. Thanks to the staff for all the support, especially Adam Gordon who was only a phone call away with all the help we needed to hold a successful auction.
Teresa & Belinda were an efficient and friendly team, there was steady stream of people and the process went very well, could not have asked for more. Would also like to thank Oona who was our first contact with Max sold and was very helpful with the initial on line procedure.
Tom & Glennis White
SELLER
Gary and I are very pleased with the results of our experience with Maxsold, and have already recommended the company to countless others. We found the process to be very professional, organized and so civilized from start to finish! We really enjoyed working with your staff, particularly Kathie who took the time to catalogue our many items so thoroughly, and Gotche, who helped make all the photos look great!
I had a house full of items to sell for my aging mother and was completely overwhelmed with the process. I contacted Max Sold and they walked me through the process. I grouped all of the items together and they did the rest. They respected our property that was being sold at the time. They took care of all of the pictures, handled the money and the customers. There were 2 lots left over that were not picked up on time and they worked with me to contact the sellers to get them picked up. I called several times on a Saturday and they were willing to give me a few minutes to get the information I needed. It was an easy process and we were happy with the outcome. Highly Recommend.
Previous
Next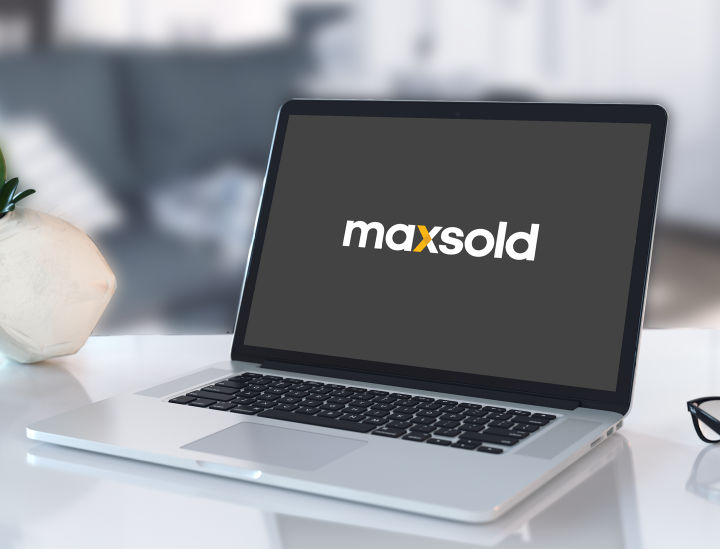 FREE!
Product Awareness Webinar
We have distilled over 50 years of product knowledge and experience from selling over 250,000 items into this one-hour information packed Webinar.
TELL ME MORE!