Charities
Is your organization still hosting silent auctions? MaxSold is your neighbourhood online auction company. Our process is hassle free and far less time consuming than regular fundraisers. We offer a simple, fun way to sell items online handling the bidding, marketing and financial aspects of your auction.
As a board of directors, we mandated that the (MaxSold) auction be a significant part of the future because of the cash flow increase...
5 Major Reasons to Try MaxSold Online Auctions
Increased Bidding
We expand the bidding pool to a broader audience. Your auction is advertised in all the right places, to all the right people. MaxSold shatters the barriers created by time and location, drawing in thousands of followers and repeat buyers.
Convenience
Our user friendly cataloging mobile application makes your work fast and easy. Forget about digital photo cameras. Login to the app, take pictures of lots, write description and save the catalog. We will review it and send you back for the confirmation/editing. After that you are all set for the auction!
Fast Results
MaxSold auctions take less than 2 weeks from start to finish. Data shows that online auctions perform best when they run for one week. Bidding takes place anytime, anywhere. The highest price is achieved for every item. MaxSold is a 24/7 service, not limited by the traditional hour long event.
Special Commission Rate
With a reduced commission of 10% or $300 rate to cover our overhead, you know your cause is getting the funds it deserves.
Full Transparency
We provide you with a detailed report of the auction results. At the end of your MaxSold auction you will receive information about each lot, how much it was sold for and to whom. Within 14 days of your auction closing, the proceeds will be sent straight to your charity by check, or direct deposit. We leave all past auctions available to view on our website.
Charity Organizer Testimonials
No actors and no scripts. Just honest on-the-spot testimonials from our happy charity partners.
Go from Listed to Sold
Watch a video on how to get everything organized for your auction.
What people are saying about us
Maxsold team was excellent! Nick is a great guy and totally professional. Handled his team and the entire process (photography catalog and auction day) without any problems
Professional and worked out dates to our satisfaction for sale of estate.
Convenient, comfortable, well-coordinated process with courteous personnel!
The staff person was personable and gave accurate information regarding my difficulties registering - I was using my iPad.
MaxSold has been so patient with me.. They are very professional and explain every detail twice and more if they need to. I don't know what I would have done without them. Great and organized and very knowledgeable. They all work well together, and with my things were very careful and considerate. Everyone works well together, and they know their stuff. Very nice people to work with. Very thorough, they know their business and arrange things to get you the most $ out of your treasures. They worked so hard to organize my things, and there were a lot of them. They are honest and friendly. I recommend them highly.
Excellent feedback & follow up.
I am so very impressed with the whole MaxSold process. Every individual I dealt with was knowledgeable, helpful and friendly. I have and will continue to refer family and friends to MaxSold.
Excellent efficiency from Brian and Stephanie. Thorough professionals at their work. Brian is helpful.
I came across MaxSold when I decided that we want to have an estate sale. After speaking with several different companies I spoke with MaxSold… seemed incredibly organized, very systematic… nice, not pushy, not aggressive, gave me the information and I liked the process. I think the most impressive thing about MaxSold that geared me towards them would be the fact that they were not going to trample 400 people through my home. We're pretty private people, we'd like to keep it that way, did not want to have a bunch of strangers walking through our home. With MaxSold we were able to have them come in with their team, organize, process, do everything online, come back, distribute the goods with very little interruption on our own lives. The best thing about MaxSold by far is going to be the ease of which everything was done in. There were no bumps in the road, there were no issues, I had no problems, there were no extra phone calls needed, everything went smoothly, everything went exactly as it should have. It's been a delightful experience.
Provided good information on the process. A great help in going through ALL the tremendous amount of items.
Previous
Next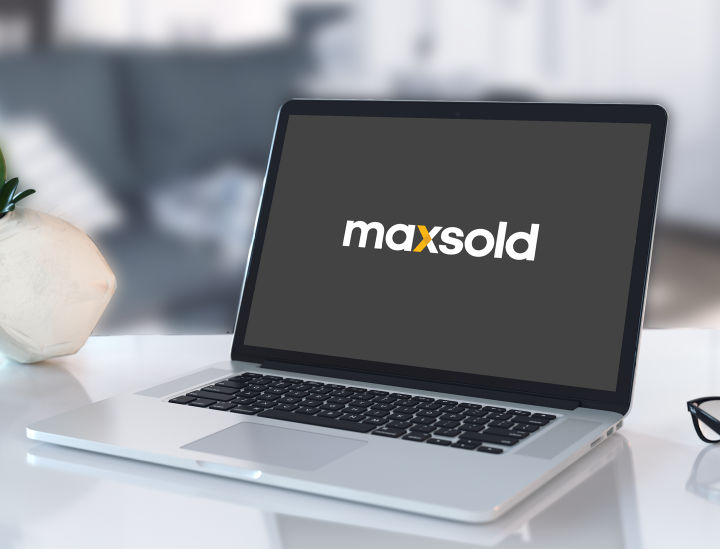 FREE!
Product Awareness Webinar
We have distilled over 50 years of product knowledge and experience from selling over 250,000 items into this one-hour information packed Webinar.
TELL ME MORE!