Resellers
Collector? Antique shop owner? Storage warrior? Running out of room on your consignment shop shelves?
Need to slim down on your merchandise? Sell with MaxSold!
We offer a simple way to sell items online handling the bidding, marketing and financial aspects of your auction.
5 Major Reasons to Try MaxSold Online Auctions (Seller Managed sales)
Visible
The MaxSold website currently has over 1.5 million daily views with new bidders acquired every day. MaxSold advertises your auction in the right places to the right audience, expanding the bidding pool.
Efficient
MaxSold works diligently to be an efficient solution for you. Bidders can bid anytime using our online platform and pick-ups can be flexibly scheduled to match your schedule. Sellers can build their auction catalog at their own pace, with unparalleled support available for you.
Safe
The MaxSold online payment system is created to protect you and make the experience comfortable. No cash negotiations on site, no strangers trying to work out a pick up. MaxSold works with you to run your sale and pick-up as safe and stress-free as possible.
Transparent
With MaxSold you will always know the realized value of your auction. Through use of our client-tracking link you can see just how well your auction is doing, at any given time. A detailed report is provided along with the proceeds of the auction, breaking down each item as well as a breakdown of the financials.The proceeds will be sent straight to you by check or direct deposit. We leave all past auctions available to view on our website.
Simple
Here at MaxSold we use technology to make the processes easier. Our user-friendly mobile cataloging application makes your work fast and simple. All you need is to download MaxSold Ninja App to your smartphone or tablet and start your cataloging. Login to the app, take pictures of lots, write your descriptions and send in your catalog. We will review it and send it back to you for the final approval. After that you are all set for your auction to begin!
Reseller Testimonials
No actors and no scripts. Just honest on-the-spot testimonials from our happy partners.
Go from Listed to Sold
Watch a video on how to get everything organized for your auction.
What people are saying about us
I am very greatfull to your porfecional staff I can't wait to get another auction with maxsold.
Our MaxSold auction was seamless from beginning to end, everyone we dealt with was professional and extremely competent. All in all a very positive experience.
We have received the cheque yesterday and I want to thank you for the job well done. It was certainly by chance that I inquired about the auction, and I must admit that at that time, my expectations were very low, but it worked for us beyond all expectations. How fortunate that you have convinced me to give it a try! We would not have done it without your help—specially the garage. You have turned a responsibility into an asset, without us doing any work. Thank you so much!
I have had to change the auction and pickup dates. I have spoken to Patti Ridlon and she has been so helpful in doing this. She as been polite, friendly and knowledgable. She also replied to my emails and phone messages quickly. My experience with Max sold has bee wonderful. Thank you!!!
Darlene Cardarelli
SELLER
Wendy and her team were absolutely great!
As I wrote before, there are not enough words to describe how well we were looked after by Kelley. She deserves much praise for her expertise, hard work, and attention to every detail. Many thanks for all her efforts.
We were extremely pleased with the efficiency of the Maxsold staff in every aspect. From the first interaction by telephone to the final stage of pickup everything was well organized and ran very smoothly.
Very professional friendly and helpful. Great organizational skills to keep things on track.
Thank you for your thoroughly professional handling of this sale. It feels like everyone wins!
Hello, I am extremely pleased to date with the follow up that we have had with MaxSold and it's staff regarding our lined up cataloguing process. Everyone seems very efficient and prompt and offering advise which would benefit, us, the seller. Would highlly recommend your company. Many thanks...look forward to meeting with some of the staff on our specified pick up date.
Previous
Next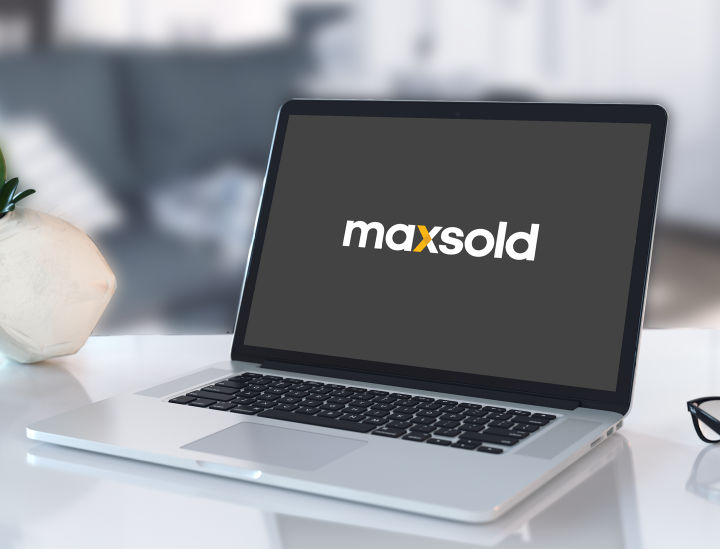 FREE!
Product Awareness Webinar
We have distilled over 50 years of product knowledge and experience from selling over 250,000 items into this one-hour information packed Webinar.
TELL ME MORE!