AUCTIONS AND ESTATE SALES IN
CALIFORNIA
SHOWING ONLINE AUCTIONS AND ESTATE SALES IN
CALIFORNIA
Sell your goods easily and profitably from an estate, downsizing, or relocation by Oct 2nd.
Discover the many benefits of MaxSold auctions.
JUST CLOSED AUCTIONS ITEMS FOR SALE IN
CALIFORNIA
SHOWING NEXT WEEK AUCTIONS IN
CALIFORNIA

ESTATE SALE ONLINE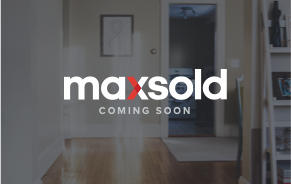 Inglewood
W. 74th Pl., Inglewood, CA, 90650
SHOWCASING UPCOMING AUCTIONS IN
CALIFORNIA

ESTATE SALE ONLINE
CUSTOMER REVIEWS FOR MAXSOLD
Always well organized and well run.
The auction was great and the pick up was smoothv.
Valerie Anderson
Cherry Valley
The convenience of it - no bartering or haggling with someone over price to pay I have already suggested to a friend this site - she had to put both parents into a home and is selling everything in the house and home.. Unsure if she will contact but this is perfect for this type of need.
Great prices for buying, not so great for seller. Good if you're looking just to get rid of stuff.
Fun & stress free way to sell your stuff! I got a great deal on an item I've been searching for!
Terri Remley
Mission Viejo
The whole process as a buyer was super easy. I got notifications so I could check on my items easily, had the invoice emailed to me and could show it right there on my phone, picking up the items was easy, everything was spelled out. no surprises!
Larry Fowler
San Francisco
I enjoy the online auction process and the feeling that I am getting a good deal while helping the owners out. The staff of Max is always pleasant and helpful.
Ali Duncan
Valley Village
This was the most professionally, efficient company I've worked with in an auction.
Previous
Next