AUCTIONS AND ESTATE SALES IN
COLORADO
SHOWING ONLINE AUCTIONS AND ESTATE SALES IN
COLORADO
Don't miss out on these hidden gems!
We do Downsizing and Estate Sales.
Discover the many benefits of our auctions.
Sell your goods easily and profitably from an estate, downsizing, or relocation by Mar 19th.
Discover the many benefits of MaxSold auctions.
JUST CLOSED AUCTIONS ITEMS FOR SALE IN
COLORADO
Aurora
South Zeno Way, Aurora, CO, 80013
This online auction features furniture such as a dresser, ca & More
SHOWING NEXT WEEK AUCTIONS IN
COLORADO

ESTATE SALE ONLINE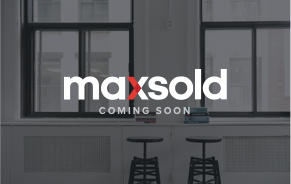 Centennial
S Salida Ct, Centennial, CO, 80016
SHOWCASING UPCOMING AUCTIONS IN
COLORADO

ESTATE SALE ONLINE
CUSTOMER REVIEWS FOR MAXSOLD
Very organized... love the online site- very easy to use...the max bid option is wonderful
I have always been pleased with my purchases. I feel I have made some good deals. The help is so professional and helpful with finding my lots.
Previewing and bidding online is very convenient ... Easy process
Great experience and value for the money.
This was my first experience with MAXSOLD and it was awesome. I enjoyed the processes and even convinced my boyfriend we should continue to participate
Karen Buller-LinKee
Colorado Springs
Selling would have been a great option for my sister; her husband who retired; moved out of state. I didnt know about MaxSold then or I would have recommended your company. This was our first time buying, it took a bit to catch on to it all but once we did it worked great.
Mrs. James Huddleston
Denver
Very easy experience for bidding and pick-up for my small purchase was very smooth.
Well organized, especially for the pickup part of it.
From a buyer's perspective, the website is well organized and easy to use, with clear instructions. The pick-up process is efficient and, again, clear instructions are provided. We know exactly what the buyer's responsibilities are and exactly what MaxSold's responsibilities are. The lots are quickly located on-site.
First yes because i want them to sell there stuff and the no is because i don't need the competition when buying
Previous
Next