AUCTIONS AND ESTATE SALES IN
DISTRICT OF COLUMBIA
There are no auctions open this week for washington, district of columbia, usa
Don't miss out on these hidden gems!
We do Downsizing and Estate Sales.
Discover the many benefits of our auctions.
Sell your goods easily and profitably from an estate, downsizing, or relocation by Nov 3rd.
Discover the many benefits of MaxSold auctions.
SHOWCASING UPCOMING AUCTIONS IN
DISTRICT OF COLUMBIA

ESTATE SALE ONLINE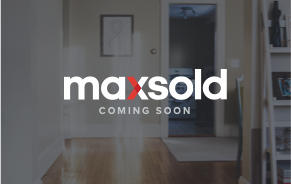 Cathedral Avenue Northwest, Washington, District of Columbia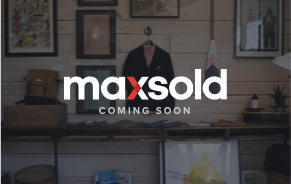 G Street Southwest, Washington, District of Columbia
CUSTOMER REVIEWS FOR MAXSOLD
MaxSold is a nice addition to auction shopping.
My experience as a first time buyer with Maxsold was great, so I now want to spread the word about an opportunity to get good household items for prices that they can afford or to have their items auctioned to obtain funds needed for other living habits.
Sandra Fink
Silver Spring
Sandra Quattlebaum
Lutherville-Timonium
I've received some great deals through MaxSold.
Well run, organized operation that seems fair re: selling fees. Generally pleasant ppeople to interact with via phone and on-site
The initial greeter was very hospitable. The second person we saw didn't seem to know what was going on. She asked for our names and told us to wait a moment while she found our item. She then began to help all of the people lined up behind us and left us waiting. Eventually, I had to ask her again if someone was going to assist us. She had to check our info a second time and then got someone to assist us in finding our item.
Tiffany Nicolette
Washington
Cindy and the entire team was just awesome. Nit only did the greet us when we walked in, they also took us to the lot, showed us, answered any questions that we had. We were not the only ones. While i was waiting for my wife to pick me up (approx 25 min) i watched them interact with 10 other clients and i was amazed by their professionalism. Some clients needed extra help and the crew was there guiding and providing help when necessary. Seldom i have seen an entire team work with such a unison. Kudos to them
Maxsold helped my favorite nonprofit organization, The Arc Central Chesapeake Region, to clear out things left behind in a building we purchased, which was a great experience! We were able to get rid of unwanted things, save the money we would have had to spend to clear it out, and met a bunch of great Maxsold people.
Previous
Next