AUCTIONS AND ESTATE SALES IN
MASSACHUSETTS
There are no auctions open this week for other ma, massachusetts, usa
Don't miss out on these hidden gems!
We do Downsizing and Estate Sales.
Discover the many benefits of our auctions.
Sell your goods easily and profitably from an estate, downsizing, or relocation by Nov 1st.
Discover the many benefits of MaxSold auctions.
SHOWCASING UPCOMING AUCTIONS IN
MASSACHUSETTS

ESTATE SALE ONLINE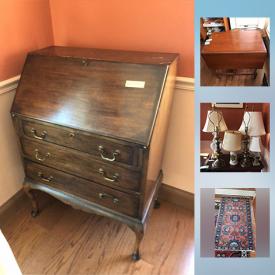 Landfall, Falmouth, Massachusetts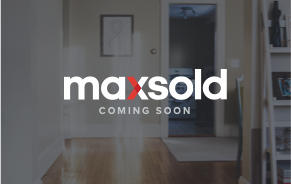 Colonial Avenue, Easthampton, Massachusetts
CUSTOMER REVIEWS FOR MAXSOLD
Looks like an effective way to sell household belongings. More effective than a yard sale.
Everything appeared to be thorough and efficient, and the staff was friendly.
Very friendly and helpful staff. Pick up was very easy. No chaos or confusion ... sale was well run and organized.
I found this to be a nice way to purchase items that I would not necessarily go out and buy. Looking at using Max Sold to sell some other items of my own. Bidding was easy. Used GPS to find auction. Pickup times were good. Should make more time for people to pick up so not many ""buyers"" show at the same time. We had many people show up around the same time and getting help to be shown where item being picked up was backed up a bit.
I was impressed with the online photos when bidding. I thought the staff was VERY pleasant and helpful when picking up my 3 lots. I think this is so much better than an estate sale where there are hundreds of people traipsing through a home. This is a well organized way for anyone considering an estate sale. I hope there are many more on The North Shore of Boston. I will be a future customer and will recommend Maxsold to anyone I know looking to downsize or in need of an Estate sale.
Bidding, paying and pick up were simple!! I got a GREAT deal on my Singer Featherweight sewing machine!!
Thank God this company exists. I am making a long distance move, and the cost of moving all my things was daunting. I made enough with MaxSold to replace just about everything, and leave the reminders of the past behind, where they belong. They are professional, friendly, patient and just a total pleasure to work with. I highly recommend them to anyone downsizing or just wanting a change. They have a lot of connections, and get you more than you can imagine, for some stuff you thought was not worth much and otherwise would have thrown away. I will use them again, when my Mom passes, to find new homes for her treasures.
I found this to be so easy and nice no wasted time of going after something to find it would/could be gone when you get there
Tammy Deese
West Hyannisport
Previous
Next