AUCTIONS AND ESTATE SALES IN
MASSACHUSETTS
There are no auctions open this week for other, massachusetts, usa
Don't miss out on these hidden gems!
We do Downsizing and Estate Sales.
Discover the many benefits of our auctions.
Sell your goods easily and profitably from an estate, downsizing, or relocation by Mar 20th.
Discover the many benefits of MaxSold auctions.
SHOWCASING UPCOMING AUCTIONS IN
MASSACHUSETTS

ESTATE SALE ONLINE
Landfall, Falmouth, Massachusetts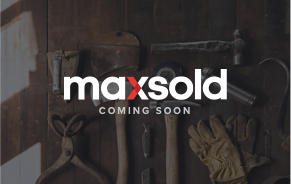 Colonial Avenue, Easthampton, Massachusetts
FEATURED PAST IN
MASSACHUSETTS

ESTATE SALES
Great Plain Avenue, Needham, MA, 02492
This online auction features handcrafted wooden kayaks, vintage furniture, area rugs, teapots, small kitchen appliances, hot tub supplies, massage table, wicker furniture, signed original wall art, iron four-poster bed, art pottery, refrigerator, Honda lawnmower, pressure washer, antique cash register, fountains and much more!
Previous
Next
CUSTOMER REVIEWS FOR MAXSOLD
Thank God this company exists. I am making a long distance move, and the cost of moving all my things was daunting. I made enough with MaxSold to replace just about everything, and leave the reminders of the past behind, where they belong. They are professional, friendly, patient and just a total pleasure to work with. I highly recommend them to anyone downsizing or just wanting a change. They have a lot of connections, and get you more than you can imagine, for some stuff you thought was not worth much and otherwise would have thrown away. I will use them again, when my Mom passes, to find new homes for her treasures.
I found this to be so easy and nice no wasted time of going after something to find it would/could be gone when you get there
Tammy Deese
West Hyannisport
Very easy bidding and pickup.
The staff was so friendly and nice you could tell they loved their job i was with kim and she was wonderful
Team at MaxSold continues to exceed customer service expectations
Everything appeared to be thorough and efficient, and the staff was friendly.
Everything always runs so smoothly, you can count on great organization at pick up time!!
I found this to be a nice way to purchase items that I would not necessarily go out and buy. Looking at using Max Sold to sell some other items of my own. Bidding was easy. Used GPS to find auction. Pickup times were good. Should make more time for people to pick up so not many ""buyers"" show at the same time. We had many people show up around the same time and getting help to be shown where item being picked up was backed up a bit.
Bidding, paying and pick up were simple!! I got a GREAT deal on my Singer Featherweight sewing machine!!
Looks like an effective way to sell household belongings. More effective than a yard sale.
Previous
Next