SHOWING 24 of 163

ONLINE AUCTIONS AND ESTATE SALES OPEN
Sell your goods easily and profitably from an estate, downsizing, or relocation by Mar 2nd.
Discover the many benefits of MaxSold auctions.
SHOWING 1 of 1

AUCTIONS NEXT WEEK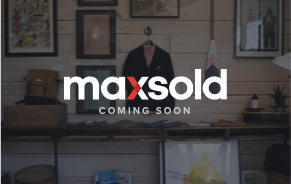 Kitchener
214 Queen St S, Kitchener, ON, N2G 1W3
SHOWING 72 of 490

UPCOMING AUCTIONS
CUSTOMER

REVIEWS FOR MAXSOLD
It was a great experience, staff very helpful
Fair prices and efficient pick ups
Colleen Collins
Shannonville
The process appears to be seamless and the staff has always been courteous at all the auctions I have attended.
Ben Stevenson
Indian Head
Second time purchasing with MaxSold. Very pleased! Well run and the staff is super friendly.
Love the site. Well maintained and I feel safe and comfortable knowing that it's being properly ran and legitimate.
Very organized. Good quality items.
Lisa Poggiogalle
Harrison
I think it's a great way to clear out an estate AND a great way to pick up some things you need at reasonable prices BUT the prices are still go high enough that the owner of the estate does OK.
Very well organized and friendly people to deal with.
Environmentally friendly, fun and not expensive. No hidden anything! Just bid, win and pick it up!
Great way to down size. I am a realtor myself.
Previous
Next