FEATURED IN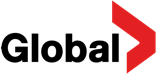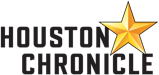 Press Center
MaxSold by the Numbers
15,600+
Auctions Completed
25,000+
Local Auction Buyers
The information was given correctly. The set up for the auction was done very quickly.
Teresa & Belinda were an efficient and friendly team, there was steady stream of people and the process went very well, could not have asked for more. Would also like to thank Oona who was our first contact with Max sold and was very helpful with the initial on line procedure.
Process was very professional from start to finish. I am very impressed and wish more businesses took as much care as Max sold does. You have excellent employees and I single Paul out specifically for his patience, knowledge, time and care. My parents did NOT want to do this auction. I did push them a bit and they are now so happy. Paul was wonderful with them. Kudos to Lori and Gotche for their professionalism as well
I was impressed about how smoothly the process went. What a relief to know that this service is available! I will be recommending MaxSold to others in need of the service. Thank you to all those involved in my auction.
THE THREE WHO CAME WERE KNOWLEDGEABLE ABOUT THE COMPANY, ABOUT THEIR BUSINESS EACH WORKED SOMETIMES INDEPENDENTLY AND SOMETIMES TOGETHER. THEY WERE WONDERFUL TO HAVE AROUND..ALSO HAD GREAT PEOPLE SKILLS..
I am VERY pleased with the auction results and will be telling EVERYONE I know what a great system it is and how wonderful and professional everyone is to work with. Thanks to you all for your hard work.
My experience with max sold went well. The people were excellent to deal with, especially Paula,.. She was very professional when dealing with people and myself before the auction and during the pick up. I would highly recommend your service, based on final results, and Paula making things run smooth!
Fast, efficient and accommodating!!
The service was great. Thank you!