FEATURED IN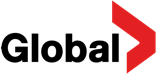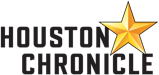 Press Center
MaxSold by the Numbers
15,600+
Auctions Completed
25,000+
Local Auction Buyers
excellent support, patient, gave me step by step instructions to download photos, overall a very positive and enjoyable event
Reasonable priced quality items in a first class organized friendly operation.
I was quite impressed. Both, the knowledge of the process and knowledge of the merchandise available for sale made me happy I chose MaxSold
All communication was extremely prompt. All staff were well trained, organized, friendly and courteous. Everything happened as scheduled . A very efficient way to handle an overwhelming situation for the client.
Bruce was extremely helpful and answered all my questions. He reached out to me quickly after I made a call and did not leave a message. Which impressed me that he knew that I had more question and was sincere in alleviating my concerns. So far the experience has been great and so far I would recommend to friends and family
So far everything has been wonderful. Quick response, nice young people who came to my house, and Patti who was on vacation took me up. I would do this again.
Liam is a very pleasant person to interact with, professional and extremely helpful. Willing to help and available for any questions. I'm glad I was able to have him as a representative
At first I was dubious. The Kingston personnel assisted in organizing, advising, were on time, followed up on matters, were friendly. Most importantly, the system worked and what had been hoped to accomplish was accomplished. It turned out to be the right choice.
As a senior move manager have been using Max Sold for my clients for a few years now - most sales bring more then we thought which is always a lovely surprise for the clients others a bit disappointing but overall love the concept and the empty house when its all done
Very professional. Didn't matter that our items were not even precious antiques.