FEATURED IN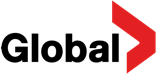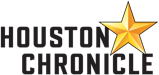 Press Center
MaxSold by the Numbers
15,600+
Auctions Completed
25,000+
Local Auction Buyers
This was my first experience with MaxSold - I found them to be extremely organized, professional, provided a completely stress free process for my family. MaxSold always kept me informed as to what/where/why/when/how things were going to happen. My emails were answered quickly and thoroughly. I can't say enough positive things about MaxSold. I will definitely use them again.
I have found that all the Maxsold staff I have dealt with are pleasant, knowledgeable and helpful. I am fascinated by this way of dealing with my mom's downsizing. Although my sister and I have put a lot of effort into this, it is so much better than any other alternative. Looking forward to watching the results during the next week. Thank you. Diane
The Max sold team did a splendid, wonderful and if I may, an excellent job in every aspect of the auction process. The team is friendly, smart, personable and engage in fun and interesting conversations/so I would like to tip my hat to them and send my congratulations for a job well done. I would also like to thank all the buyers for their purchases and hopefully it was a win situation for all of us.
I have enjoyed excellent customer service to this point.
From start to finish our experience with Max Sold has been superb. *Always* professional, they still feel like family. At an intensely personal and agonizing time they guided my family through what could have been quite a disturbing process. Highest praise & heartfelt "Thank-you."
Adam and his team are Extremely supportive and engaged. He took the time to meet over additional questions and make suggestions to strengthen our auction and our return. Max Sold is an excellent resource for charities trying to maximize return on event auctions!
Personal was very helpful, even pointed out items to sell that I wasn't considering.
Professionally handled. No complaints.
This was my first MaxSold auction and I think it's the most efficient way to have an estate sale. I will be telling all of my friends and family about your services. Many thanks!!!
Awesome experience every step of the way, ending with a tremendous auction result! Thank you!