FEATURED IN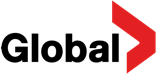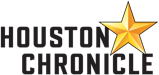 Press Center
MaxSold by the Numbers
15,600+
Auctions Completed
25,000+
Local Auction Buyers
Everyone we have dealt with at Maxsold has been great. Very friendly and helpful. Very happy with auction results - hoping to do another client managed auction in the in the new year.
Good communication and quick replies to any questions. Thank you :)
Very responsive team and willing to help
Paul, Dru and the team where great to work with, I will highly recommend and I will be back! Thanks again. Sandra
Yesterday, we had the pleasure to work with the MaxSold Team, Barb, Michael, and Matt to catalog and photograph the various Lots that they created. They were prompt, extremely courteous and very professional and a delight to work with. The Team was very thorough in all they did and sought immediate clarification if there were any questions regarding any of the items that were for sale. We would highly recommend MaxSold to our friends and neighbors.
Robert and team were professional and honest.
Everyone was friendly and efficient.
He was great. Found me when I was difficult to connect with. Put in an extra effort
So far everything has been wonderful. Quick response, nice young people who came to my house, and Patti who was on vacation took me up. I would do this again.
The woman who came to my apartment to decide if I have ""good stuff"" to make a sale profitable to both of us was great. Sarah, off hand without my my notes, I cannot recall her last name. She was very patient, I feel she explained the process very well. I am comfortable working with Maxsold.