FEATURED IN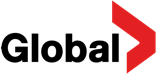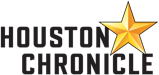 Press Center
MaxSold by the Numbers
15,600+
Auctions Completed
25,000+
Local Auction Buyers
communication was excellent!
I was very impressed by the crew that came to catalog my parents' home. They were very professional, knowledgeable, nice and respectful of the items they were handling. Sara Young was my initial contact to Maxsold. She was very helpful and took the time to come to see the home. However, when I phoned to book Maxsold that was the complete opposite. I was not happy with Liam. I phoned to book a date. I received no communication from Maxsold. A few days prior to the date I called Maxsold, spoke to Liam and was told that date was not booked as he thought I was not sure. The intention of that phone call was to secure that date. After that I was not pleased at all with my interaction with Liam until I spoke to Fabio. Sara and the crew were outstanding.
Katherine was amazing! She was so thorough with her explanation of the cost and the process. She also did a fantastic job of helping us organize our stuff into lots! She is very friendly and essy to work with!
I used to recommend EBTH to my real estate clients, but now I recommend MaxSold!
Appreciate the time spent viewing and answering all the questions around the process. Both Dan and Sue projected professionalism, but also showed compassion and respect for the process we are going through. A pleasure to work with.
Your representatives have kept us informed at every point in the process. We are impressed with the professionalism (attention to detail) that you have exhibited. Hopefully the rest of this adventure will be as smooth.
"Bri Scully was a delight from the moment she walked into our home, She took her time to explain the process to us [ as we were a site visit] and made sure we were understanding everything she was saying. Katherine Miller answered all my phone calls never had to wait for a call back and was very helpful in getting this process started. She even took the time to talk with me after hours and walk me through the online contract process as I was having a little problem. Looking forward to the auction, my husband and I have been more than pleased with this service."
I was quite impressed. Both, the knowledge of the process and knowledge of the merchandise available for sale made me happy I chose MaxSold
Our intention was not to make money but to get rid of our junk. Not only did we sell nearly everything, we even made money during a short 3 day auction.