FEATURED IN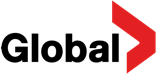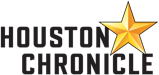 Press Center
MaxSold by the Numbers
15,600+
Auctions Completed
25,000+
Local Auction Buyers
Great customer service and support through the auction process.
We are very pleased with the efforts made by our MaxSold rep. Kelley has been consistently attentive to our concerns and quick to clarify anything we questioned. We are well satisfied with the results of our auction.
Settling my uncle's estate has been an emotional and challenging undertaking for me and my family. Thankfully, MaxSold helped take the work and worry out of distributing his belongings. They were willing to accommodate the logistics of the location and a few last-minute surprises without missing a beat. The pickup day crew were professional, organized, and really knew their business. It was a pleasure working with them, as well as the entire team behind the scenes.
"The ladies that came to catalog and photograph my items were prompt, courteous, and professional. So far the process from the initial introduction of MaxSold through the inventory has been easy. Everything if fully explained and all questions have been answered. Now hoping for a good auction!"
Dan is a total pro and we really enjoy working with him.
We are very pleased with all interactions by MaxSold. You followed-up with everything and kept us informed as to what was happening and when - this made it much easier.
Fantastic way to get everything out of the house. Painless process. Very nice and professional staff.
You guys did a terrific job. The house is almost empty. Thank you for everything. I have been telling people about your services, and told them how pleased and easy it was to do.
Very pleased with the process.
Everyone was fantastic. We were so impressed!