FEATURED IN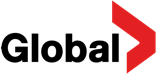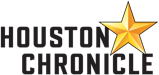 Press Center
MaxSold by the Numbers
15,600+
Auctions Completed
25,000+
Local Auction Buyers
At the end of my sale, I wrote to explain two challenges. I was thrilled that action was taken at your end to contact the two buyers and explain that one had missed something and the other simply wasn't interested in pick up the things. The follow-up from your end is FABULOUS!
Everyone has been Great ! I am impressed with the professional way of doing things. My wife's stuff is next.
AMAZING. I'm so impressed with this process. Had a great sale, it was easy and quick.
Efficient and timely. Staff sent were courteous and well organized.
Dan is very personable and offered helpful suggestions. It was a pleasure to meet him.
It turned out better than I expected, the service was prompt and after a little hiccup regarding time and date, things went on without a hitch. Other than 1 no show and 1 buyer 1 1/2 hrs late. It was great. Very Pleasant customers. Have and will recommend this to family and friends. A perfect way to downsize.
We want to congratulate your whole team/ company on a job very well done. We are thrilled that all the items except two were bid on and picked up today. We were recommended to Maxsold and we were very impressed from call one to Sushee until today, how very professional all your team members are. Lowa, Marilyn, Justin and Danni were very organized and pleasant with everyone coming for the pick up process. We will highly recommend Maxsold in the future. Thanks again for all your support and a wonderful estate auction
You guys are amazing. This has been a great experience. The total money taken in is nice but, more importantly, it's been such a positive experience. Thank you.
As a veteran professional organizer, I have high standards for the 3rd party vendors I bring in to help my clients. And I have to say that so far those high standards have been met and exceeded by MaxSold. The transparency and clarity of the MaxSold process make it an extremely appealing alternative to the comparatively murky world of traditional estate sales. The integrity, efficiency, professionalism and friendliness of the MaxSold ""ninja"" team that arrived at my client's home last week to assemble; photograph and catalog my clients' belongings were amazing. Julia's skill for managing time, manpower and other resources perfectly complemented Mark's understanding of multiple categories of collectibles and salable goods. My client and I have yet to see how the online auction & pickup process goes. But so far, we are beyond impressed and grateful to MaxSold for the way they've simplified the process of downsizing her family's unneeded belongings. Julia and Mark were amazing!! They worked together efficiently, professionally and creatively to identify, photograph and describe my client's many rare, unusual, and sometimes truly quirky belongings. They explained their process, and welcomed our input; and they knew exactly how to group everything for maximum sales appeal. We couldn't have done it without them, and I can't wait to use them again!
Danni and George were excellent friendly and professional-thanks to Adam and Lori