FEATURED IN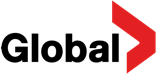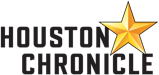 Press Center
MaxSold by the Numbers
15,600+
Auctions Completed
25,000+
Local Auction Buyers
So far, things are running smoothly. Everyone has been helpful and courteous. The next step is to catalog the items for auction. I'm looking forward to working with your staff. I hope someone else will find some enjoyment from these items.
Danni and George were excellent friendly and professional-thanks to Adam and Lori
Your team did a great job helping us get this sale into shape. Please let them know how much we appreciated their methodical and diligent work and their pleasant dispositions. They were a pleasure to work with. best, Heather
I was anxious about the pick-up process and I had thought it would be chaotic, but in reality it was very civilized and the clients were very respectful to me and my property. The Maxsold staff were helpful, friendly and professional. They ensured that a staff member was near the front door at all times and they knew to advised buyers to remove their shoes prior to entering the house. Thanks Maxsold for this wonderful service.
Patty was fantastic, so professional and we are so relieved!
Your support services are top notch and as a seller you have the largest customer base which means maximum dollars. As a buyer, you have the most auctions which means best selection!
Selina is a great addition to the Max sold team. She's helped me greatly during the shift between Android (no longer available) and draft via website.
Great customer service and support through the auction process.
"It has been a lot of work and very emotional to part with all my pocession of 47 years but MaxSold was seamless and showed empathy throughout the process. Now excited to get to my next life journey of travelling North America in an RV and seeing this beautiful country. MaxSold helped us achieve our goal. Thank you."
Helpful staff from MaxSold. Will use your services again.