FEATURED IN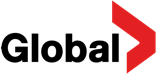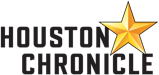 Press Center
MaxSold by the Numbers
15,600+
Auctions Completed
25,000+
Local Auction Buyers
Your staff was very helpful when I came to collect my purchases. My client was thrilled with the whole process and I am pleased to be able to recommend MAXSOLD to my clients, as I know the job will be handled professionally and efficiently.
I cannot be happier with MaxSold.
Patti Ridlon has been great to work with she has answered us promptly and helped us navigate through the process. Our situation has been difficult with the sale of our home but she has been there every step of the way to help with our Max Sold sale we are very grateful! Mike and Vicki Perryman
Our auction was handled very professionally from set up to pick up and "leads" made sure that everything went smoothly. Thank you for your hard work.
My partner and I were downsizing and there was a lot of contents to get rid of. The big concern was what to do with it and how will we get rid of it all? So having someone come in and put it into lots and just get it gone was magic for us.
Very responsive team and willing to help
everyone who came to tag items at our house were extremely friendly, helpful and knowledgeable.
Help was very helpful, sugestive , cooperative, & pleasant to deal with.
Yes I was very pleased with the professional way the auction was handled.
Everyone was very pleasant and helpful.