SHOWING 24 of 97

ONLINE AUCTIONS AND ESTATE SALES IN

CANADA
Sell your goods easily and profitably from an estate, downsizing, or relocation by Sep 2nd.
Discover the many benefits of MaxSold auctions.
AUCTIONS JUST CLOSED IN
CANADA
SHOWING 1 of 1

AUCTIONS NEXT WEEK IN

CANADA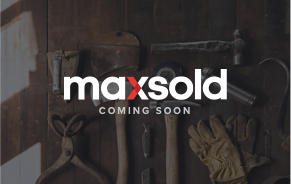 White Rock
Merklin Street, White Rock, BC, V4B 4C2
SHOWING 24 of 432

UPCOMING AUCTIONS IN

CANADA
CUSTOMER

REVIEWS FOR MAXSOLD
Easier than trying to sell on Craigslist or any other online site. All the work is done for you and it is seen by more people.
Excellent organization. Well run website, coverage to those looking for nice things at good prices.
MaxSold has larger network , to sell and buy and people are very friendly
Great service for maxsold employees. Some great deals .
Seems a well organized and reputable system, very friendly staff
I've bought a number of things off of MaxSold and have found some very unique and interesting pieces for great prices.
For selling, less intrusive to seller. All items on line and sale conducted by Max sold. Limited pickup timebso less intrusive / disruptive. For buying, great buys and deals available and some very unique items. Shop in the luxury of own home at your own leisure.
I am at the age when many of my friends are downsizing. You provide the best of several options for selling gently used furniture and antiques. I am happy with the items I have bought through you and look forward to further shopping in the future.
Items are honestly described and those of value seem to usually get an appropriate price. People on site for pick-up are always helpful and friendly and enthusiastic.
Deborah McFarlane
Battersea
Previous
Next