SHOWING 24 of 92

ONLINE AUCTIONS AND ESTATE SALES IN

CANADA
Sell your goods easily and profitably from an estate, downsizing, or relocation by Mar 11th.
Discover the many benefits of MaxSold auctions.
AUCTIONS JUST CLOSED IN
CANADA
SHOWING 1 of 1

AUCTIONS NEXT WEEK IN

CANADA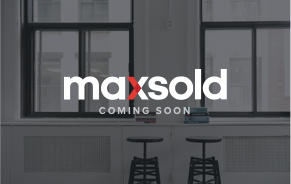 Woodstock
176 Graham Street, Woodstock, ON, N4S 6K1
SHOWING 24 of 249

UPCOMING AUCTIONS IN

CANADA
CUSTOMER

REVIEWS FOR MAXSOLD
I have bought many times on max sold at this place I got 3 statues and I was very happy with them. Workers are very friendly and run efficiently. Looking forward to more in my area.
Have bought at several Oakville, On auctions and have been very happy with the process, the teamwork of MaxSold staff and my purchases. I think it's a great service and company.
I have gone to a few MaxSold sales and been impressed on how it is managed - from on-line descriptions to pick-up. We have even been thinking about have a sale at our place :)
Ease of use and was a smooth organized pick up of items bought
Really fantastic bargains to be had. This item I picked up would cost over $100 new.
value = good; fun doing bidding = excellent. I don't drive, so only bid on auctions where I can easily walk and carry things myself, which cuts down on what I would like to do, but I look for auctions in Kingston, downtown only."
I was very pleased with the overall service and courteous manner the MaxSold staff handle both customers plus the clients home.
Very convenient way to sell as Max sold takes care of it all. Great way to find items at great prices.
Quick and easy way to buy or sell.
Yes I would recommend for the great deals and service and the recycle part of it all
Previous
Next