SHOWING 24 of 27

ONLINE AUCTIONS AND ESTATE SALES IN

ONTARIO
Sell your goods easily and profitably from an estate, downsizing, or relocation by Jul 25th.
Discover the many benefits of MaxSold auctions.
AUCTIONS JUST CLOSED IN
ONTARIO
SHOWING 1 of 1

AUCTIONS NEXT WEEK IN

ONTARIO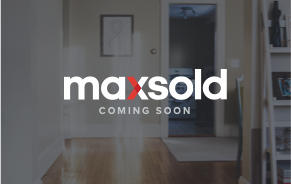 Toronto
Evans Avenue, Toronto, ON, M6S 3V9
SHOWING 24 of 154

UPCOMING AUCTIONS IN

ONTARIO
CUSTOMER

REVIEWS FOR MAXSOLD
Quick and easy neting the best prices with least amount of problems
Gary Sullivan
Mississauga
Fantastic service and seamless
Very easy and effective process, quality items for competitive rates.
From what I've seen, Maxsold is both an efficient way, and great way to sell and buy items. The online auction process appears to work very well and I would imagine it save a lot of headaches for people looking to part with many items. Thanks!
The people that work for Max sold go above and beyond. Shipp dr Mississauga was exceptional. Lowa and Danni were fantastic and assisted in every way possible to accommodate me. They had their fair share of problems that night and still managed to keep it together with jokes and laughter. Keep up the great work. Love your site.
Valentina Stojanovska
Toronto
Great way to find great stuff
I recommended Maxsold to a client (I'm a real estate agent), an older couple who needed the benefits of the service you offer. They got so much more than they were expecting from selling their items they were ecstatic! I've purchased from Maxsold a couple of times myself and have always found it to be very user friendly and easy from bidding to pick up.
Very well organized, easy to use website, MaxSold staff is polite, professional and very courteous.
Think it is a great idea that grew out of Eastern Ontario. Terrific!
Love the site. Well maintained and I feel safe and comfortable knowing that it's being properly ran and legitimate.
Previous
Next