SHOWING 18 of 28

ONLINE AUCTIONS AND ESTATE SALES IN

ONTARIO
Sell your goods easily and profitably from an estate, downsizing, or relocation by Sep 2nd.
Discover the many benefits of MaxSold auctions.
AUCTIONS JUST CLOSED IN
ONTARIO
SHOWING 1 of 1

AUCTIONS NEXT WEEK IN

ONTARIO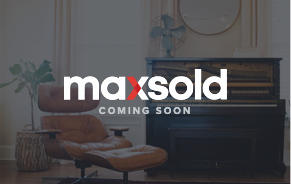 Toronto
27 Ivan Nelson Drive, Toronto, ON, M2R 3P6
SHOWING 18 of 106

UPCOMING AUCTIONS IN

ONTARIO
CUSTOMER

REVIEWS FOR MAXSOLD
I would give the whole process a 10
Judith Kreps Hawkins
Bowmanville
There is good value in buying and the service is ideal for those downsizing or estate sales. The last sale I bought from was a friend whom I had recommended her to try the service as she had to clear out her parents home.
Having everything properly photographed and promoted, The auction format maximizes profit. Pick up was well run.
I am impressed by the level of organization; the courteous staff.
Good way to find your potential buyers and hopefully obtain a reasonable price due to the on-line auction capture area. Great for picking up items at an reasonable price - especially for reselling
I have already recommended for buying. I find the process of online bidding interesting and exciting and the pick-ups are generally smooth and hassle-free
Suzanne Charbonneau
Toronto
Worked out great and received what was needed, thanks
Good prices on a wide variety of goods. If you look you will often find things that you need.
Staff was great, as usual!!
I am new to online auctions and the team was very helpful and friendly.
Previous
Next