SHOWING 24 of 26

ONLINE AUCTIONS AND ESTATE SALES IN

ONTARIO
Sell your goods easily and profitably from an estate, downsizing, or relocation by May 5th.
Discover the many benefits of MaxSold auctions.
AUCTIONS JUST CLOSED IN
ONTARIO
SHOWING 1 of 1

AUCTIONS NEXT WEEK IN

ONTARIO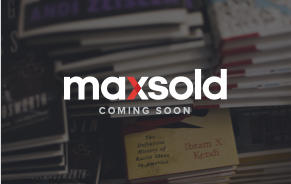 Toronto
52 Marmion Avenue, Toronto, ON, M5M1Y1
SHOWING 24 of 162

UPCOMING AUCTIONS IN

ONTARIO
CUSTOMER

REVIEWS FOR MAXSOLD
Nicole was great! As I was running around all day trying to get to 4 Auctions all over the GTA, she had this place leave my items out front for pick up. Thanks
Always a pleasure working with the staff at maxsold. You get to know them after awhile having been to many auctions and they acknowledge this as well.
Pick ups are very well organized, friendly staff and helpful. Great deals on the buying end. No experience on the selling end, but looks like an easy approach to liquidating unwanted household items.
Been most satisfied with the items purchased and the excellent customer service on site.
I love the amazing deals that I get from MaxSold and I find that the support is great. Any concerns I had I was able to get in touch with a person right away or someone would email me right back.
Well run auction, excellent website. Excellent staff at the auction pick up.
Great deals to be had, easy to use. Only drawback is the weekday pickups and few auctions that allow previews.
Great deals as a buyer; less work as a seller
Easy and fun Well organized Safe Respectful Amazing deals and items Affordable assistance during stressful situations
Great fun bidding and great fun selling your stuff u no longer need
Previous
Next