SHOWING 4 of 4

ONLINE AUCTIONS AND ESTATE SALES IN

ONTARIO
Don't miss out on these hidden gems!
We do Downsizing and Estate Sales.
Discover the many benefits of our auctions.
Sell your goods easily and profitably from an estate, downsizing, or relocation by Jul 20th.
Discover the many benefits of MaxSold auctions.
AUCTIONS JUST CLOSED IN
ONTARIO
Prince Edward
Prinyers Cove Crescent, Prince Edward, ON, K0
This online auction features a Haulin cargo trailer, John De & More
SHOWING 1 of 1

AUCTIONS NEXT WEEK IN

ONTARIO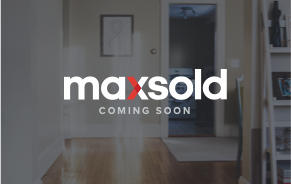 Kingston
349 Wellington St, Kingston, ON, k7k 6n7
SHOWING 24 of 57

UPCOMING AUCTIONS IN

ONTARIO
FEATURED

PAST ESTATE SALES IN ONTARIO
816 Stone Street North, Gananoque, ON, K7G1Z6
This online auction features DC comics, appliances such as Kenmore range, and Kitchen Aid refrigerator, furniture such as kitchen table with chairs, matching end tables, and upholstered wing chair, art prints, tools such as Craftsman router, planers, mitre saws, bench grinder, and hand tools, Work Mate benches, luggage trunks, office supplies, reference books, fishing equipment, Matchbox cars, scales, ladders, camping equipment and much more!
38 King Street, Delta, ON, K0E1G0
This online auction features yard tools such as a leaf blower, gas lawnmower, whipper snipper, hedge trimmer and more, space heater, tools such as a miter saw, planer, table saw and handheld power tools, utility tables, custom speakers, automotive items, kitchen items such as a roaster, canning items, pots and pans, knives, stock pot, Coca Cola items and more, furniture such as freestanding cupboards, dining table and chairs, loveseat, roll top desk, armchair, beds, recliner, vanity, dresser and mirror, highboy, nightstands, headboard and more, sleigh, prints, milk can, wheelbarrow, columns, books, mirror, wreath, file folders, vases, TV, audio equipment and much more!
Previous
Next
CUSTOMER

REVIEWS FOR MAXSOLD
Always been consistent and well-organized and never had any problem with pick-up.
It's organized and professional.
Melaine Osolinsky
Kingston
My first experience dealing with your organization, I was very impressed at the level of organization and attention given by your staff. I will be a repeat user.
James Petersen
Kemptville
I have been with MaxSold since the days of Gordon's Auctions and have never been disappointing.
Maxsold offers good exposure of items for people needing to sell and also gives an interesting experience and opportunity, to people wanting to buy vintage and unusual items.
Always available to answer any questions and concerns. Awesome work . Thank you
I had never heard about Maxsold before moving to the Kingston area. (Last November) Since then I have spent a lot of money but I have enjoyed the fun and the goods bid on. Will continue to bid! The next one will be in Odessa!
Good service and secure with credit card and money transactions.
Staff are courteous and helpful, Website is user friendly.
The staff is friendly & efficient
Previous
Next