AUCTIONS AND ESTATE SALES IN
ONTARIO
SHOWING ONLINE AUCTIONS AND ESTATE SALES IN
ONTARIO
Don't miss out on these hidden gems!
We do Downsizing and Estate Sales.
Discover the many benefits of our auctions.
Sell your goods easily and profitably from an estate, downsizing, or relocation by May 2nd.
Discover the many benefits of MaxSold auctions.
JUST CLOSED AUCTIONS ITEMS FOR SALE IN
ONTARIO
SHOWING NEXT WEEK AUCTIONS IN
ONTARIO

ESTATE SALE ONLINE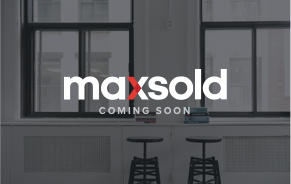 Napanee
Dairy Avenue, Napanee, ON, K7R4B2
SHOWCASING UPCOMING AUCTIONS IN
ONTARIO

ESTATE SALE ONLINE
CUSTOMER REVIEWS FOR MAXSOLD
I like the pickup schedule and if you need to get rid of stuff fast I would recommend Maxsold as everything runs smoothly and most crews are friendly and helpful. I have purchased through Maxsold and for the most part was a pleasant experience.
Variety of items; sales are well-organized; sellers get good value
Fast and easy pickups with wonderful staff
Excellent deals and service
Doug MacDougall
Campbellford
Rules are straightforward. Staff are helpful and organized.
Love it Good buys Easy to use
For selling, less intrusive to seller. All items on line and sale conducted by Max sold. Limited pickup timebso less intrusive / disruptive. For buying, great buys and deals available and some very unique items. Shop in the luxury of own home at your own leisure.
Getting great deals and honest descriptions.
In the last few days I have picked up at six different Maxsold locations. My family has shopped heavily through Maxsold to provide for a quick and cost effective setup for my son's one bedroom apartment. He starts a new job in a new location this morning and he has a fully furnished apartment, without financial hardship, thanks to Maxsold.
It's a great way to pass along items or pick up something new to you
Previous
Next