SHOWING 6 of 6

ONLINE AUCTIONS AND ESTATE SALES IN

NEW YORK
Brookville (New York, USA) SELLER MANAGED Moving Online Auction - No...
This online auction features collectible plates, dog supplie & More
Don't miss out on these hidden gems!
Glendale (New York, USA) SELLER MANAGED Estate Sale Online Auction -...
This online auction features mahogany dining room set, women & More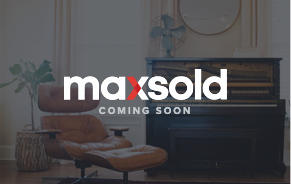 Warrensburg (New York, USA) SELLER MANAGED Estate Sale Online Auctio...
We do Downsizing and Estate Sales.
Discover the many benefits of our auctions.
Sell your goods easily and profitably from an estate, downsizing, or relocation by Dec 11th.
Discover the many benefits of MaxSold auctions.
AUCTIONS JUST CLOSED IN
NEW YORK
SHOWING 1 of 1

AUCTIONS NEXT WEEK IN

NEW YORK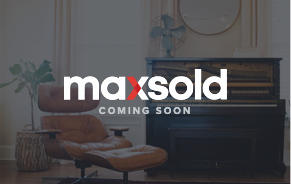 Larchmont
Boulder Circle, Larchmont, NY, 10538
SHOWING 24 of 25

UPCOMING AUCTIONS IN

NEW YORK
CUSTOMER

REVIEWS FOR MAXSOLD
far and easy way to get rid of all your unwanted items instead of hauling and calling 1/2 the world for the best price... no unwanted unruly people in your home... and your employees are amazing, VERY HELPFUL and keep things organized TY for the auction
Arlene Vigilone
Loch Sheldrak
Fantastic value, exciting finds, reliable service and friendly helpful staffs
It was a good auction and an organized pick up
Everything seemed organized.
I have bid on quite a few maxsold auctions now and for the most part They have been great This last one went so smoothly. As for selling I would reccomend because everyone seems very professional and caring about what they do
Mary Tatarka
Staten Island
Bonnie Pontillo
Scottsville
the entire process was a little exciting (bidding and wondering if I would win the item), and very easy to navigate. Pick up was a breeze and the sellers were delightful!
great opportunity to buy great, unusual items
Very easy service. The people were working the pick 6o were great
Mike Spinelli
South Salem
This was my 4th auction with maxsold buying items and I am pleased with what I received. I would recommend Maxsold to someone who needs to sell due to moving/downsizing because the process looks well run. This last particular auction had some problems and was very confusing stressful, but that was one out of 4. All others went very well. I was not sure who the event leader was as the owners were also there, I didn't know who was who.
Mary Tatarka
Staten Island
Previous
Next