AUCTIONS AND ESTATE SALES IN
ONTARIO
SHOWING ONLINE AUCTIONS AND ESTATE SALES IN
ONTARIO
Sell your goods easily and profitably from an estate, downsizing, or relocation by Jun 1st.
Discover the many benefits of MaxSold auctions.
JUST CLOSED AUCTIONS ITEMS FOR SALE IN
ONTARIO
SHOWING NEXT WEEK AUCTIONS IN
ONTARIO

ESTATE SALE ONLINE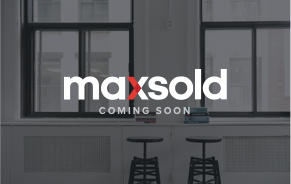 Toronto
Neames Crescent, Toronto, ON, M3L 1K9
SHOWCASING UPCOMING AUCTIONS IN
ONTARIO

ESTATE SALE ONLINE
CUSTOMER REVIEWS FOR MAXSOLD
Awesome service. Prices seem to be worthwhile for seller.
Staff was friendly & courteous
Efficient friendly well organized
I had the opportunity to work with Adam and was very happy doing so. He was patient and helpful all the time. I'm not at all tech savvy and he was good with me even when my inquiries were obvious to those that are online all the time. It's the' personal ' service that a client gets that really makes them want to come back. I will be back.
Rychard Bannerman
Toronto
Very well organized. Great online experience. Convenient. For sellers, seems to generate good returns.
Debbie MacDonald
Georgetown
It all went exactly as described and saved us a lot of
Well organized, friendly and professional staff. It looked like everything ran smoothly.
It was fun fast and easy pick up.
MaxSold is very professional and the people who assisted me were very friendly and knowledgeable.
Previous
Next