With nearly 30,000 Estate and Downsizing contents sold in the month of February 2018, we see what's trending and what's not.
It's probably not a surprise to you that there isn't much of a market for "Brown furniture" (dining tables and other large furniture). 
You might already know that mid-century modern (teak), sterling, well known china (such as Royal Crown Derby), barrister bookcases and rugs are trending.
What might come as a surprise to you is that antique tools, anything really "vintage", costume jewelry, early film cameras, musical instruments (with the exception of pianos) and anything unusual, unique and small are trending right now.
At MaxSold we don't cherry pick leaving you stranded with the "burden of stuff" - with us, it's how you sell, not what you sell, that matters.  We employ our proven process to sell everything simply - items that are trending does well, and everything else sells - as a bonus buyers take the items away! 
Chippendale Style Walnut Secretary Desk
Sold on MaxSold for $810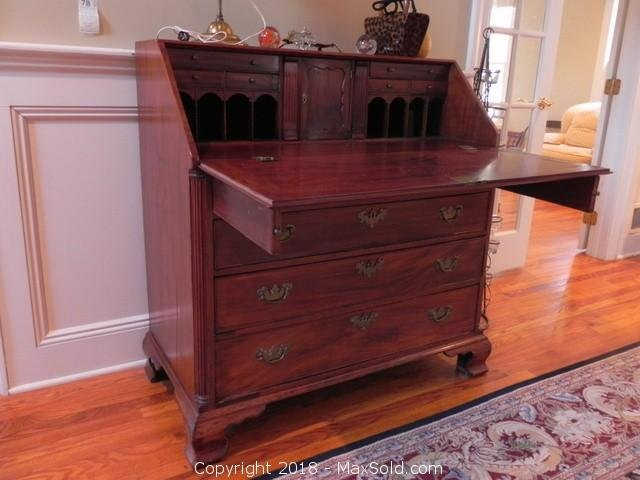 3rd quarter 18th Century. Slant front opening to an interior fitted with a central recessed paneled prospect door flanked by document doors above arcaded cubby holes. The case is fitted with four cock beaded graduated drawers flanked by fluted corner columns raised on ogre bracket feet. Cast brass willow back plates with bail handles. 41X22X43. Front slant lid is detached. Due to the high value, it should be reattached by a professional furniture restorer. Front right corner molding missing. Has key. Heavy. Bring help to remove.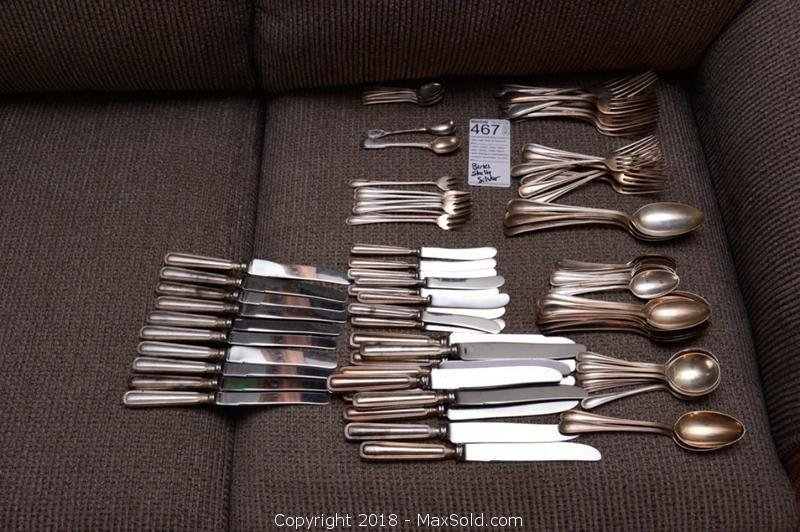 9 salad forks, 10 dinner forks, 9 soup spoons, 4 serving spoons, 10 teaspoons, 10 different soup spoons, 9 sugar spoons, 2 misc spoons, 9 shrimp forks, 9 butter knives, 10 steak knives, 10 regular knives.   
Distress Finished Chairs
Sold on MaxSold for $810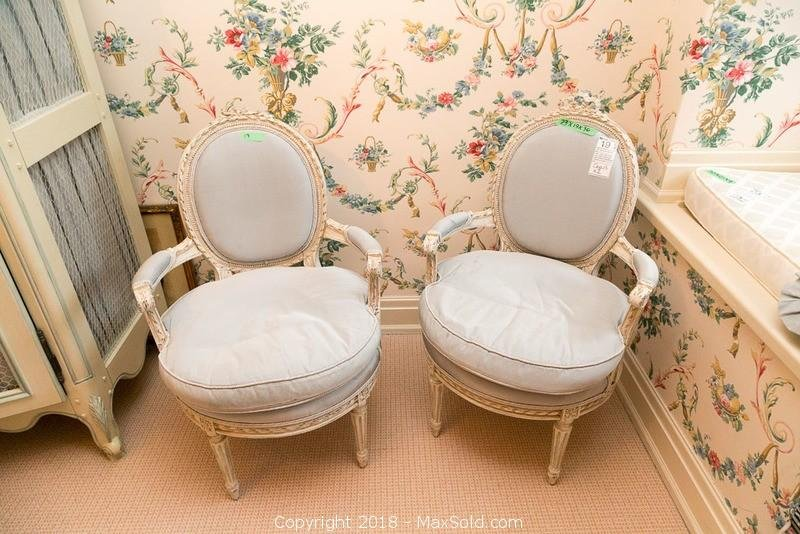 A pair of chairs. Distressed finish. Cushion included.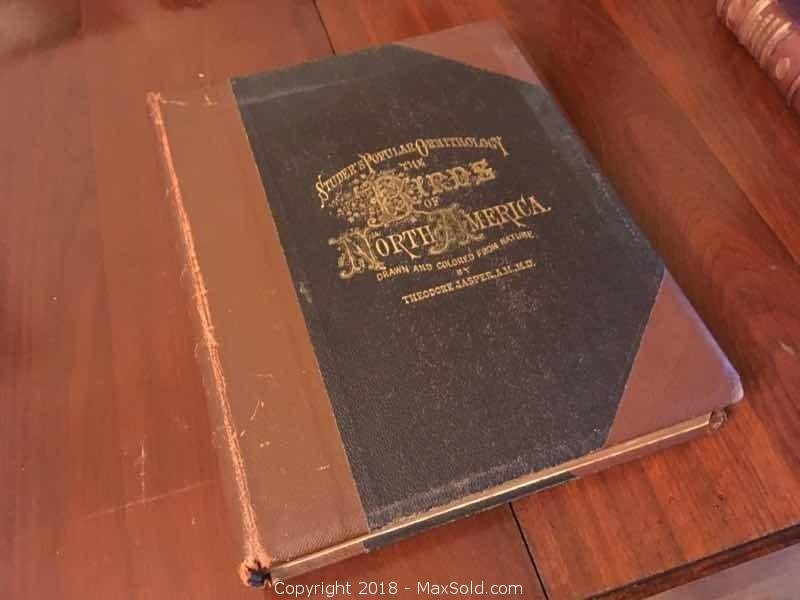 Highly collectible Studer's Popular Ornithology: The Birds Of North America, drawn and coloured from life by Theodore Jasper, A.M. M.D. Vintage oversized 3/4" leather bound. Published by Jacob H Studer & co, Columbus Ohio. 182 pages approx 11.75"w x 14.5"h. 119 coloured plates representing upwards of 700 different species and varieties of North American birds, incl a popular account of their habits and characteristics. Each of these illustrations is protected by tissue. Bring bag/paper to wrap.  
2009 Toyota Prius As Is
Sold on MaxSold for $4250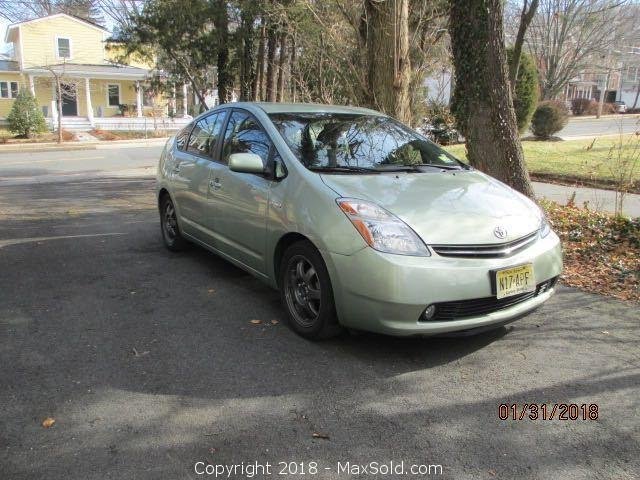 2009 Toyota Prius. Hatchback 4 Door. 108,000 miles. Accidents reported involving front and rear fenders. Some rust. Service maintained since inception. Car runs. Sold AS IS.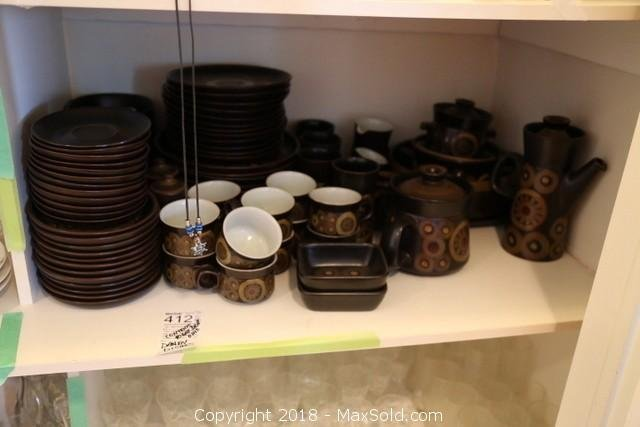 Denby. Plates, cups, bowls and more.  
Music Box 
Sold on MaxSold for $410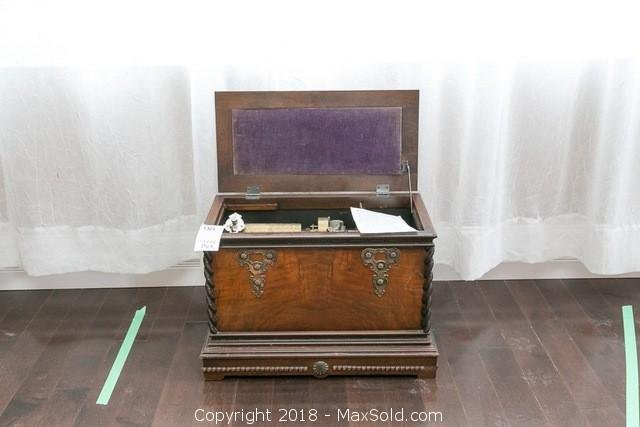 Antique circa 1885 wind up music box, 21X11X15. In working order as per seller.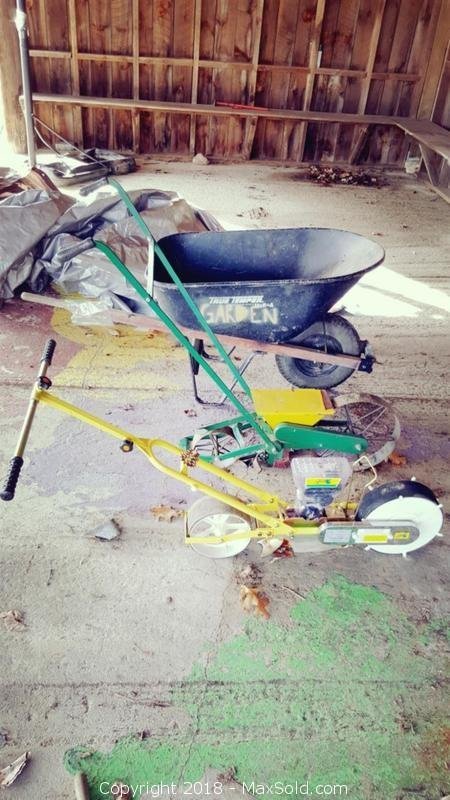 1 Jang Seeder, Seeder & Wheelbarrow.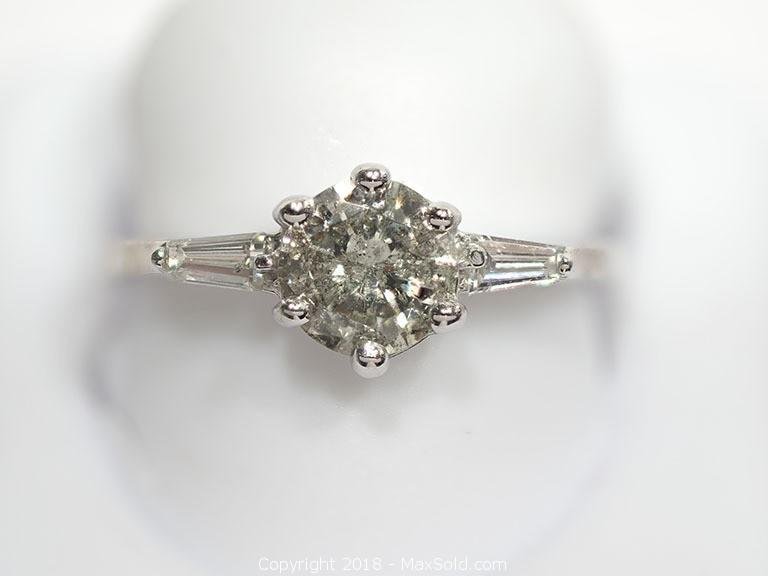 10K White Gold Diamond (1.03ct) with two Tapered Baguette Diamonds (0.12ct) Ring.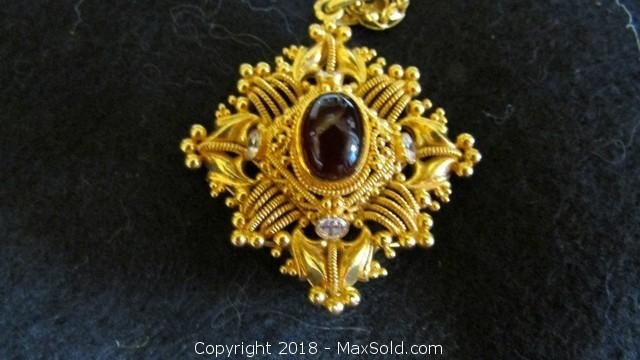 22kt Necklace With Pendant. Marked 916kdm. Has a cabochon gemstone, possibly a garnet, and four clear stones.
 
Mirror
Sold on MaxSold for $1000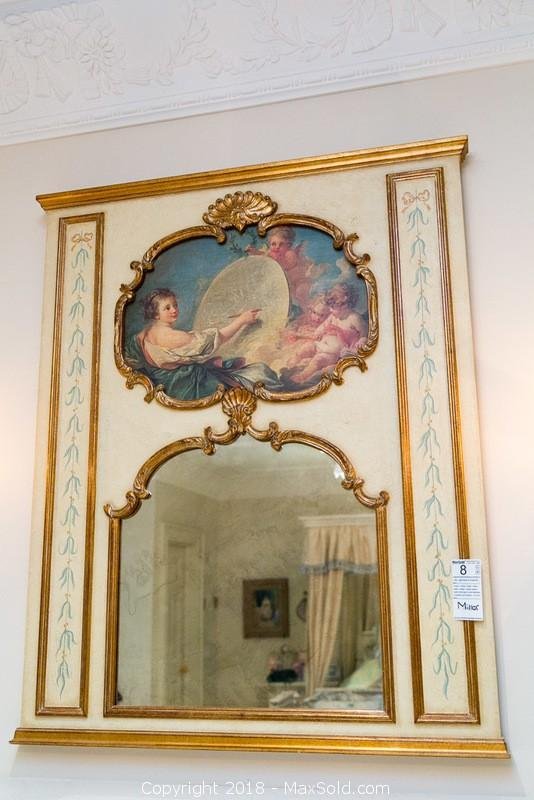 Vintage. Measures 36X44. Heavy. Use caution.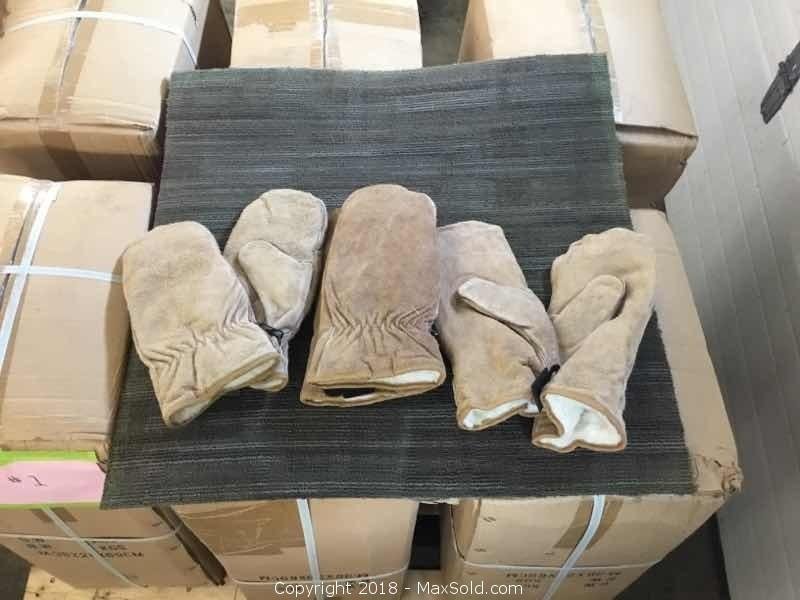 6 boxes tan suede mittens size M-L. 72 pairs per box.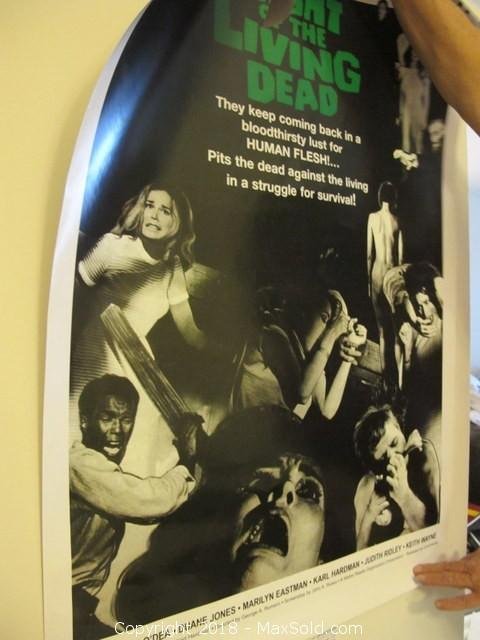 A collection of eight vintage movie posters. Night of the Living Dead. Dawn of the Dead. The Living Daylights. License to Kill. Thunderball. And more. Some with yellowing, folds and tears.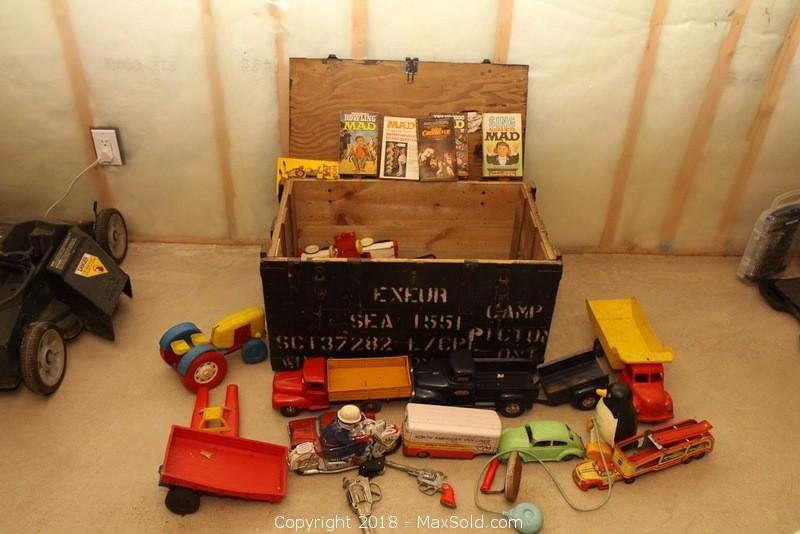 Chest, 27X15X15, with straps and rope carry handles. Contains mix of toys from 50s and 60s, cars and trucks and more both plastic and metal. Includes Mad magazine books.  
Stair Lift 
Sold on MaxSold for $441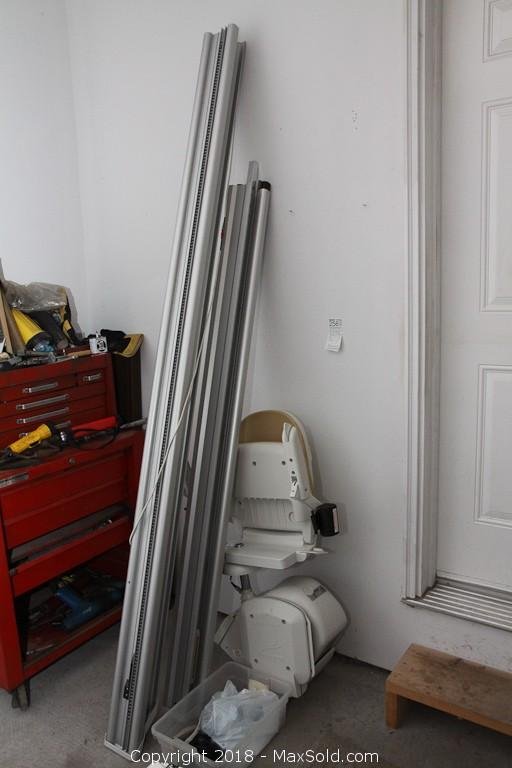 Acorn Super glide 130 stair lift. Rail 8 foot and 6 foot pieces, with manual and booklets. Purchased Jan 2016. Working as per seller. Lot includes a fold away steel hand rail. Chair lift ready to transport, hand rail needs to be taken off wall. Bring Tools and help.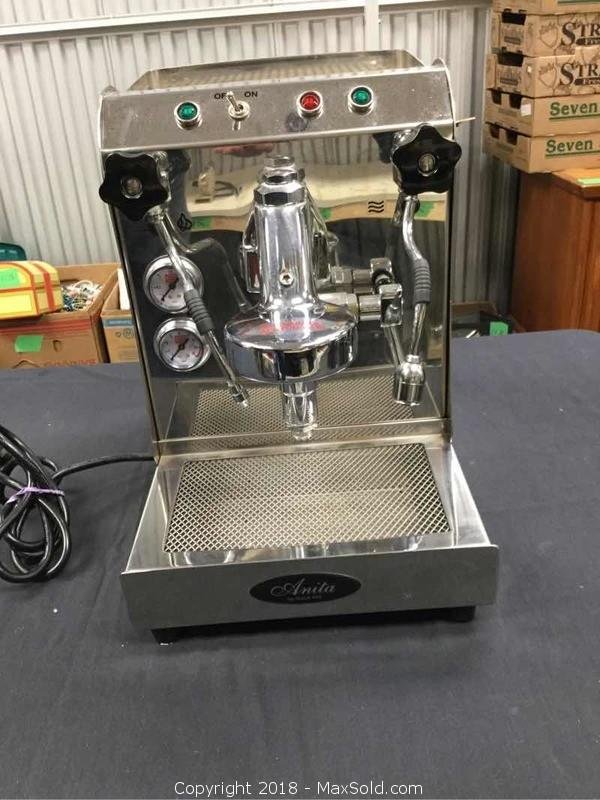 Anita Model by Quick Mill. Can make cappuccino and regular coffee. Note Untested.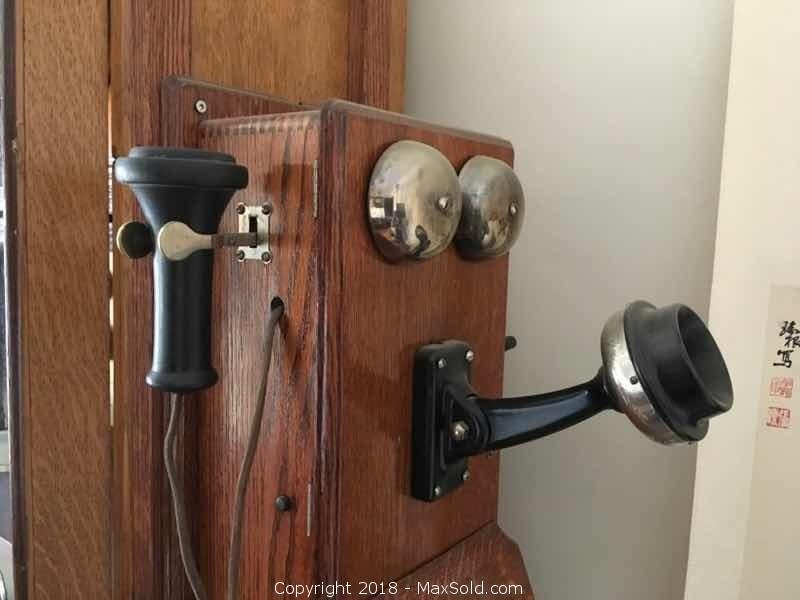 Antique oak wall mount crank telephone. Prop. 20.5"h x 14"w x 13.5"d Note item located on second floor. Bring box/bag to pack.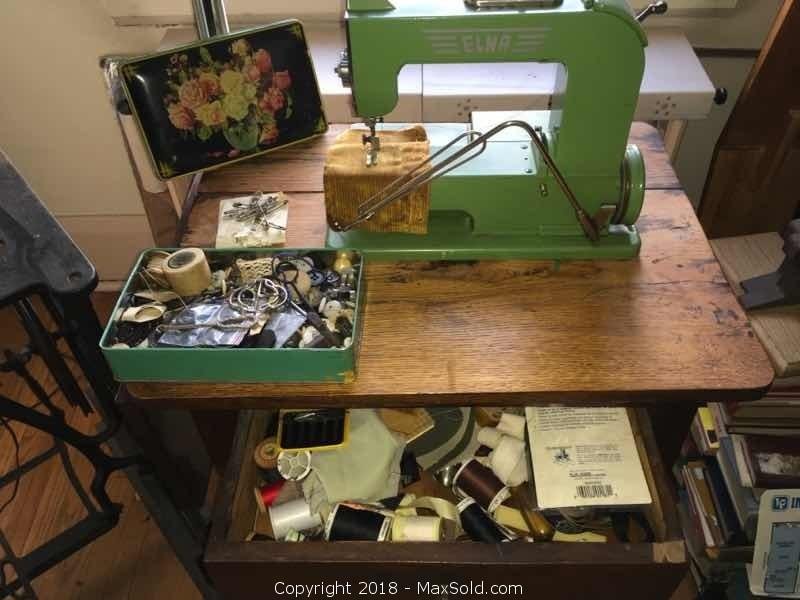 Antique Singer 29K2 boot maker's treadle sewing machine with cast iron base, early 1900's 28"w x 19.5"d x 47"h. Mechanisms move. Elna sewing machine with table 24"w -33.5"w with side extension by 17"d and various accessories. Note items located on second floor. Bring 2 people to move.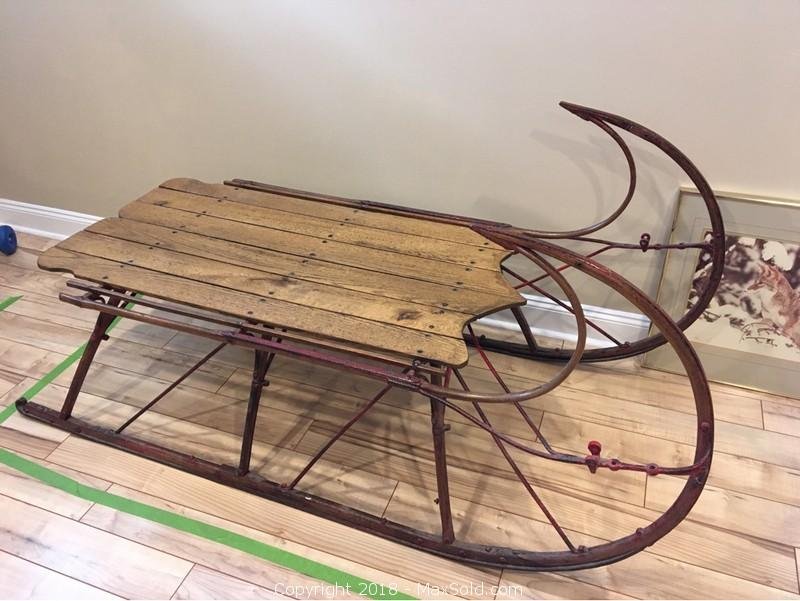 Antique wooden sled 28X66X32. Much wear to paint, but has been sealed. Located in basement. Bring help to move.

 
Armoire
Sold on MaxSold for $861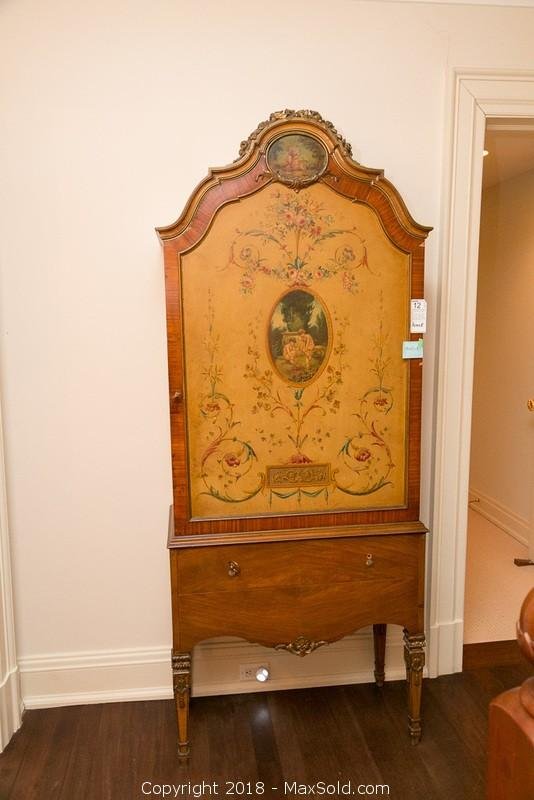 Antique/vintage (parts of the armoire). Measures 33X17X80. Key included. Seller states in excellent condition.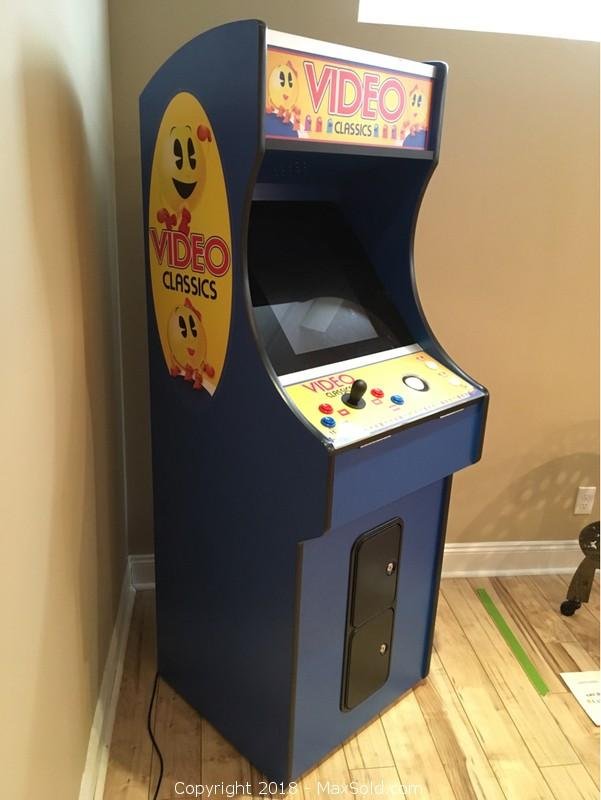 Arcade classics video game, 24X25X68. CGA VGA JAMMA. In working condition. Located in basement. Heavy. Bring help to move.

 
Sauna 
Sold on MaxSold for $1452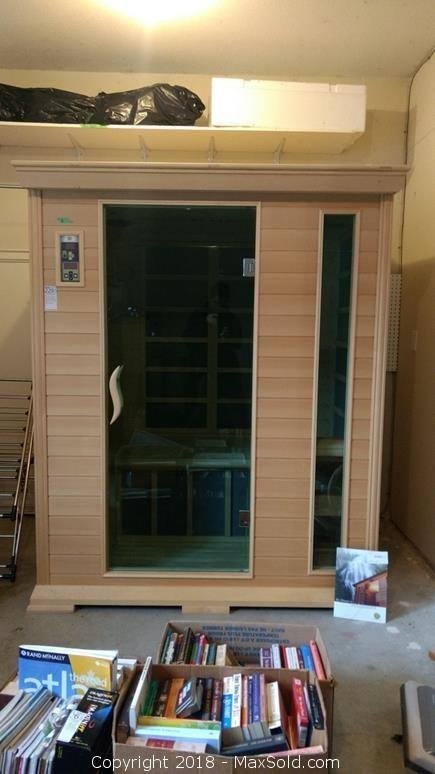 Armana 3 sauna in working order with stereo. Please bring help and tools to take apart. Sauna is in garage and easy to remove.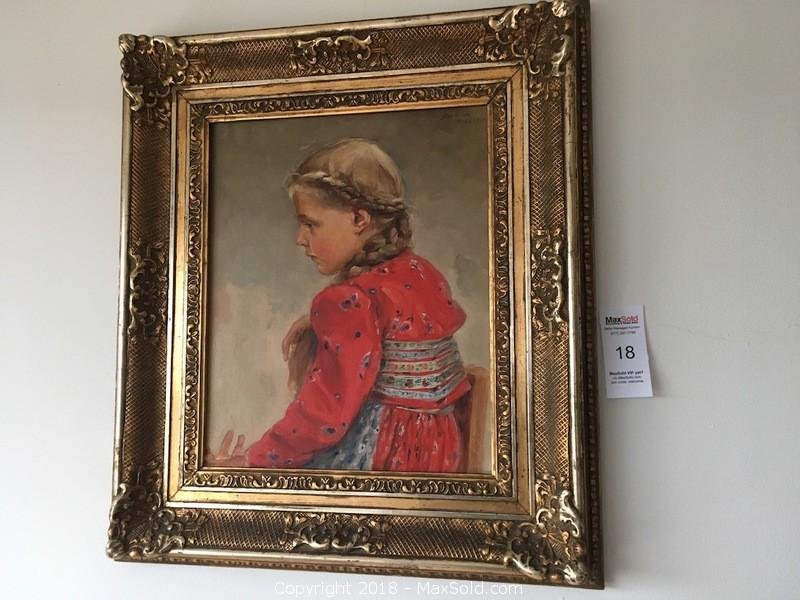 Artist unknown. Czech folk art. Oil on canvas. Signed but not legible. Painted in the Czech republic in 1937. Guild frame. Dimensions: 25" tall by 22" wide.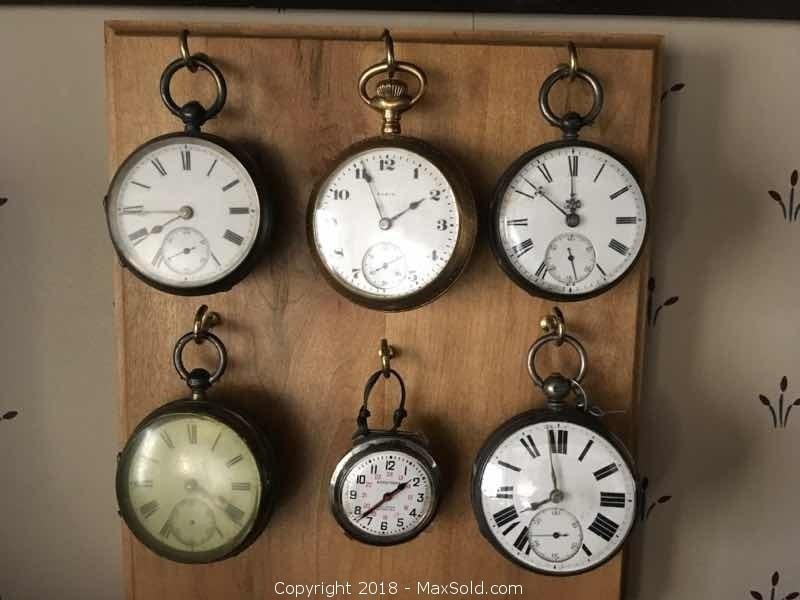 Assortment of pocket style watches, untested. 6 in lot.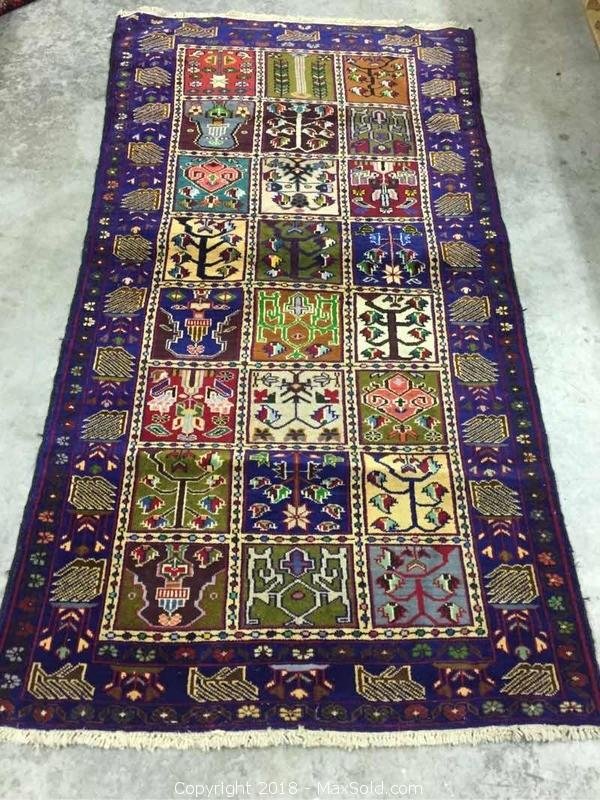 Balouchi Carpet 42 x 80. Good strong colours. Appears to be in excellent shape. Very clean.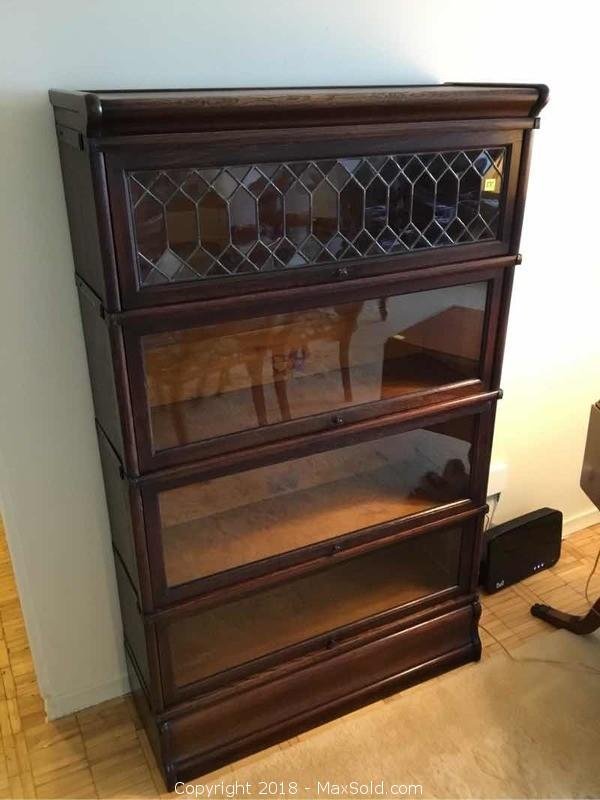 Barristers oak bookcase with leaded glass. Some wear and scratches. 34X12X55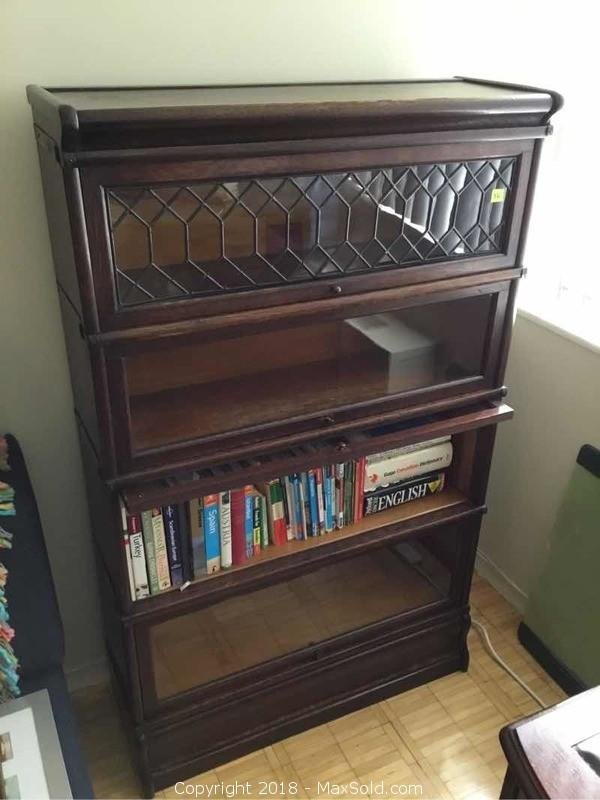 Barristers oak Bookcase. With leaded glass. Contents not included. 34X12X55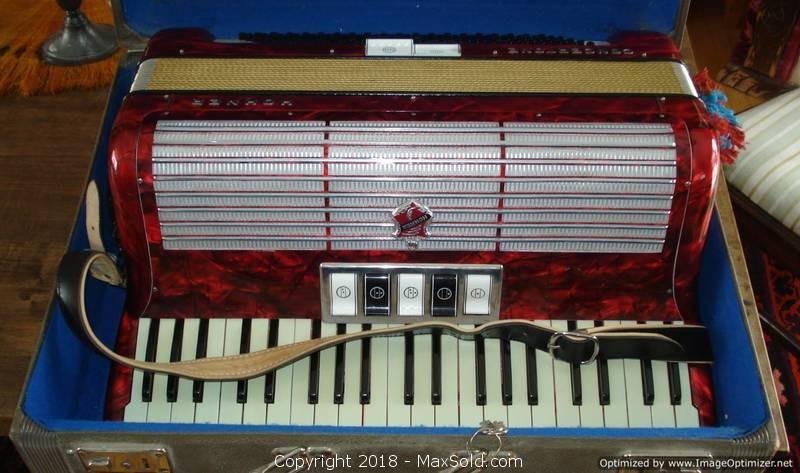 Beautiful bright red accordion in case. Perfect working condition.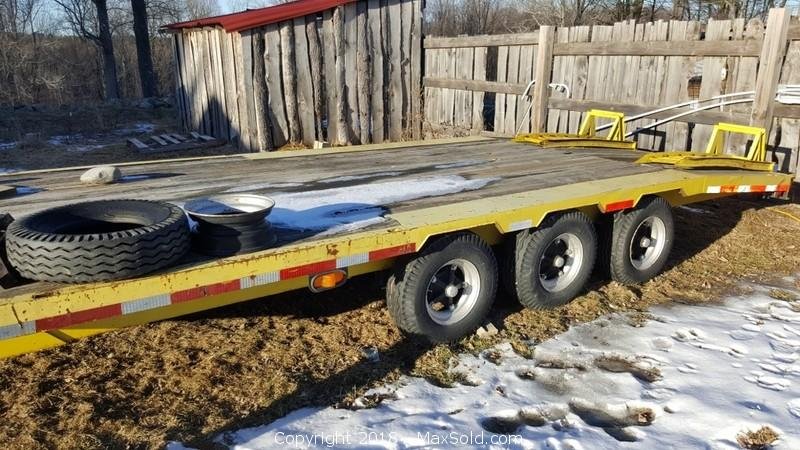 Big Tex heavy duty hauling trailer. All 6 tires have good tread. Minor rust and wear as expected. Hauls true. Some of the floor boards are need attention but still have many years left in them.18,000lb GVWR. Valid MA title. and registration. Sold as is.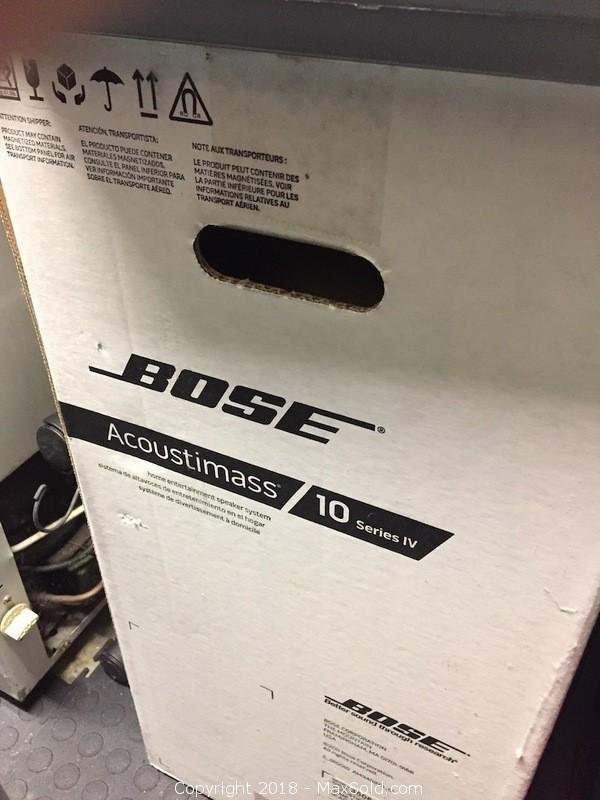 BOSE Acoustimass Home entertainment speaker system 5.1 surround sound with small BASS unit.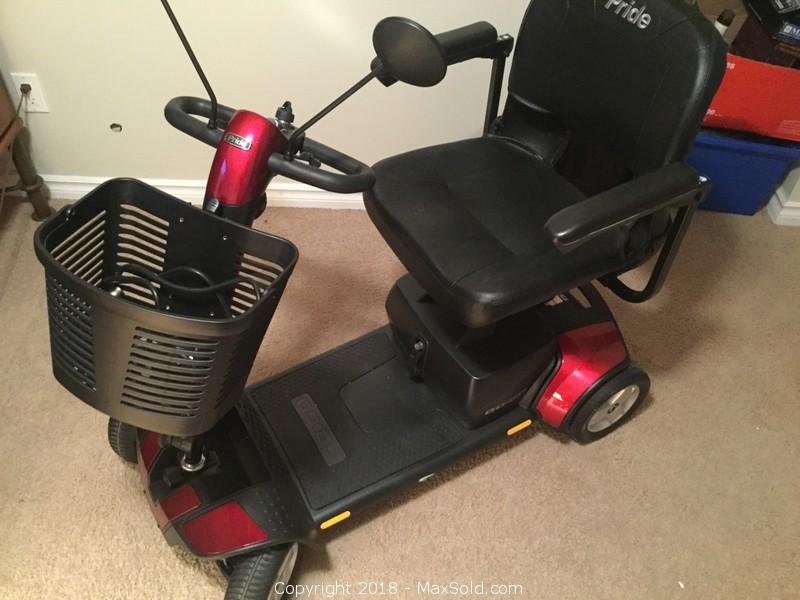 Brand new Pride, never used travel scooter. Original purchase price was $3000. Works perfectly.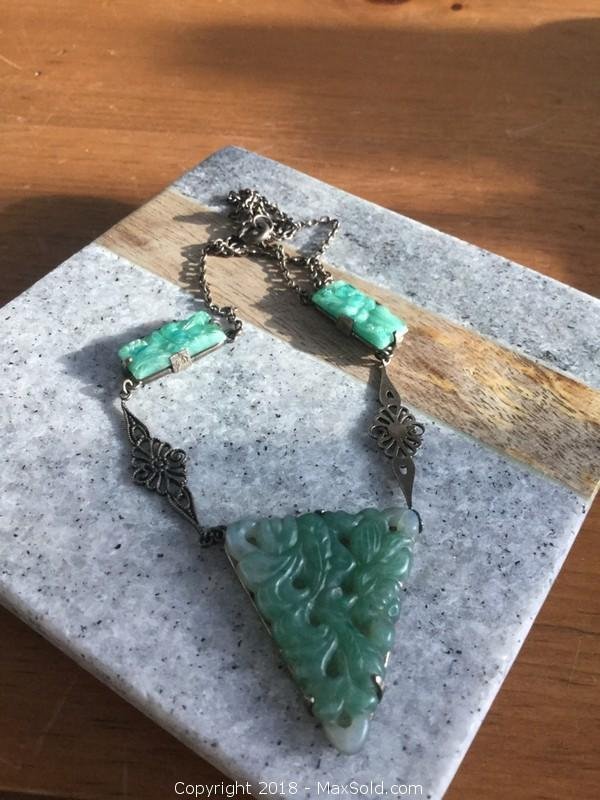 Chain has come away from clasp at large triangle. Pieces measures 6 inches. There are no hallmarks.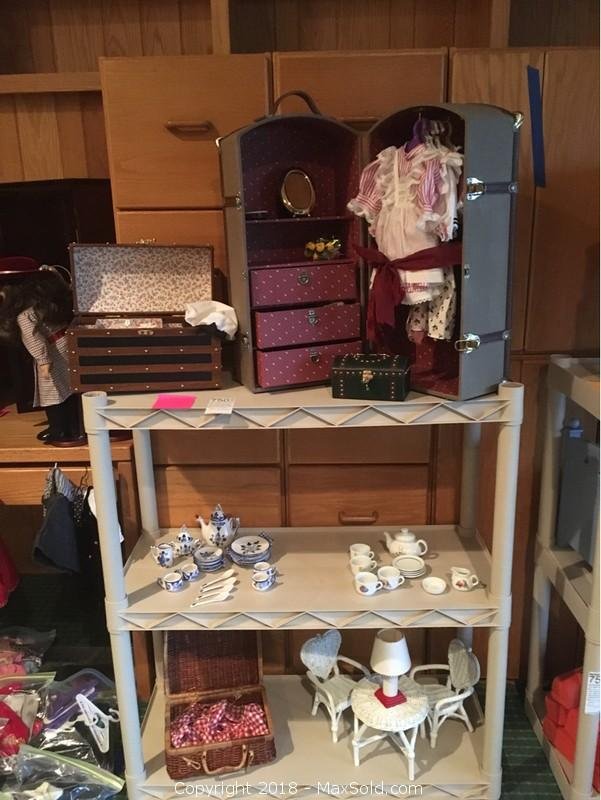 Clothes and chest for American Girl Dolls. Includes dishes and wicker furniture. In basement.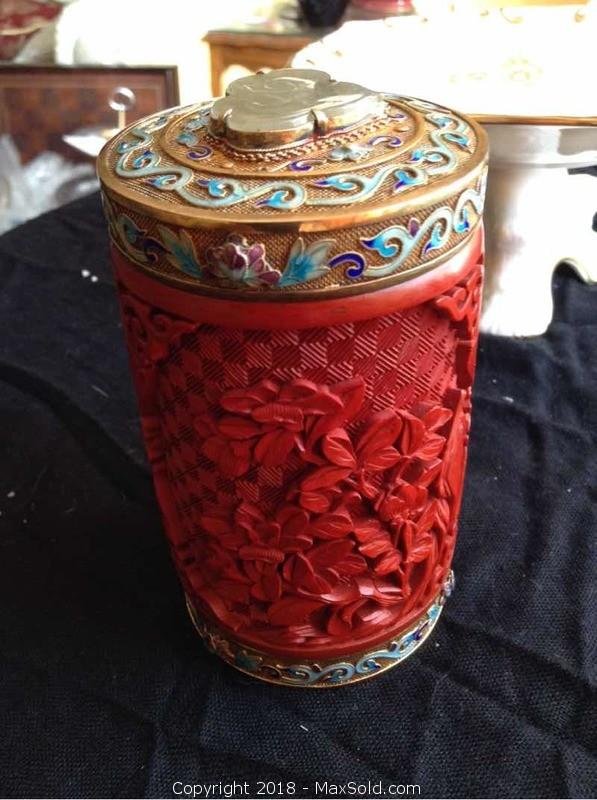 Container stamped silver. embossed. 4.5.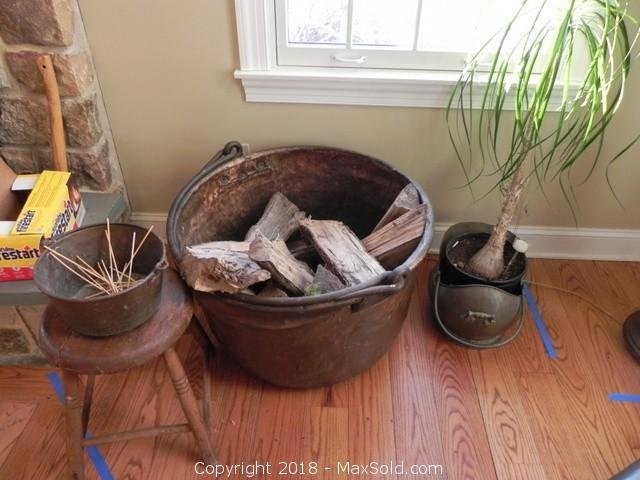 Copper tub measures 33X33X19. Firewood not for sale. Antique stool measures 13X13X17. Small bucket and plant also included. Condition of plant not guaranteed. Note wear.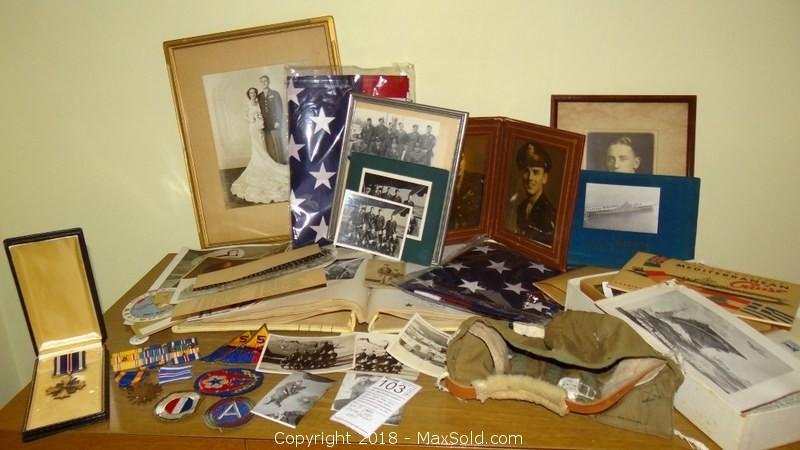 Distinguished Flying Cross medal, ribbons, WWII photos, Bomber Planes, Airforce Crew, scrapbook, USA Flags. Original photos of bomber pilot with his medal, helmet liner, and more. Bring box. Located on 2nd floor.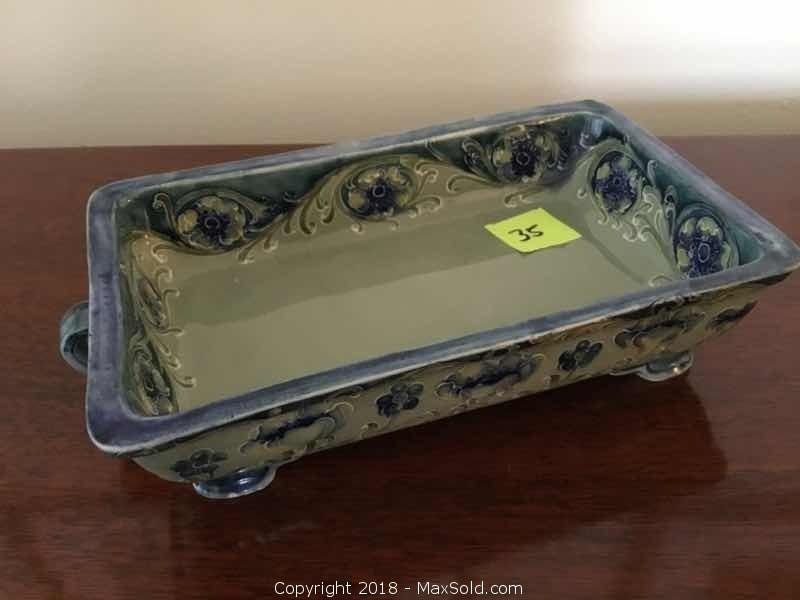 Early Moorcroft signed handled dish.

 
Film Cameras 
Sold on MaxSold for $410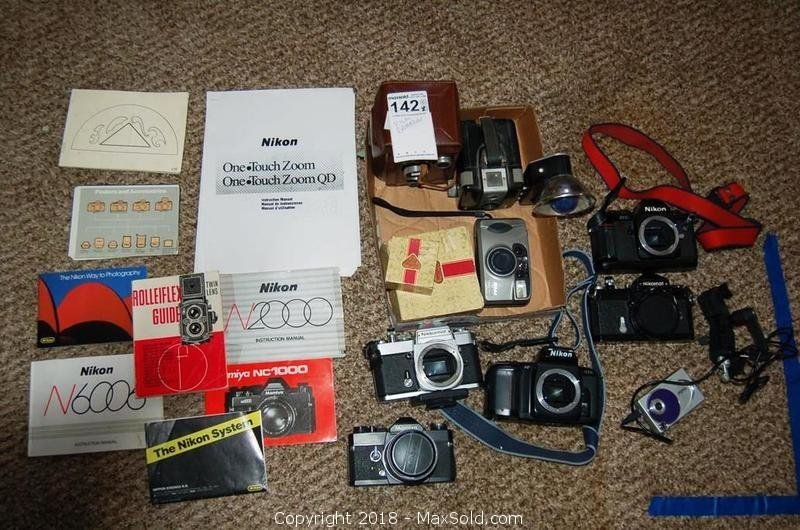 FILM CAMERAS: 1 NIKON N2000 35mm SLR camera body & manual, 1 NIKON N6006 35mm SLR camera body & manual, 1 Vintage NIKOMAT 35mm SLR camera body, 1 Vintage NIKKORMAT 35mm SLR camera body, 1 NIKON One-Touch Zoom camera with 38-70mm lens & manual, 1 Mamiya NC1000 35mm SLR camera with 2.8/135mm lens and manual, 1 Vintage Eastman Kodak Hawkeye Flash camera, 1 Vintage ROLLEIFLEX TLR(twin lens reflex) camera with 2.8/80mm lens in leather case, Rolleikin kit & manual (medium format camera), 1 Vivitar 3350B camera with computer cable.. NOTE: All cameras in working condition-NIKONs open to show condition).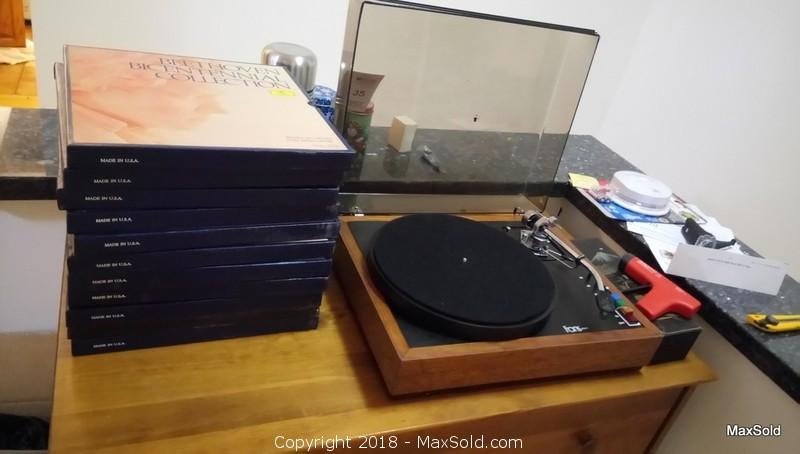 Fons record player, including supplies to clean it and remove static from the lens. Beethoven's entire collection LP's as well as other assorted big band (Glenn Miller) and Classical (Bach, Chopin) LP's. Not sure if the record player works.

 
Chairs
Sold on MaxSold for $1010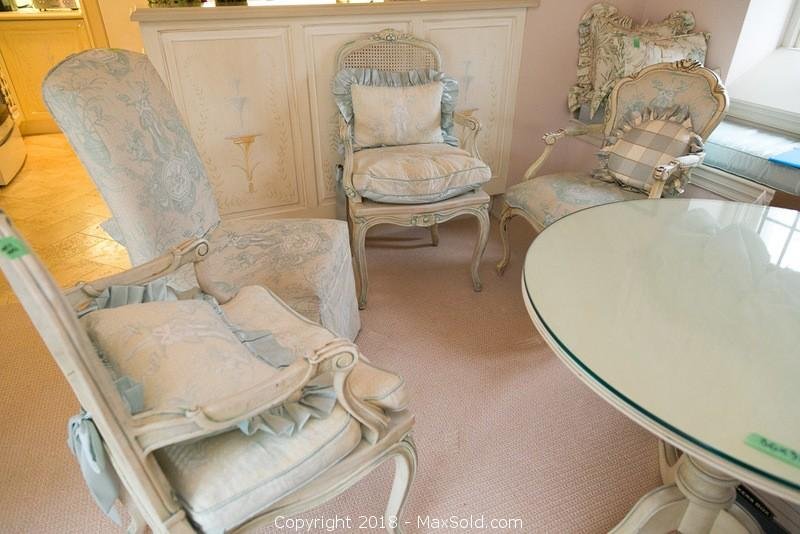 Four chairs. Measure 19X21X42. Cushions included. Bring help.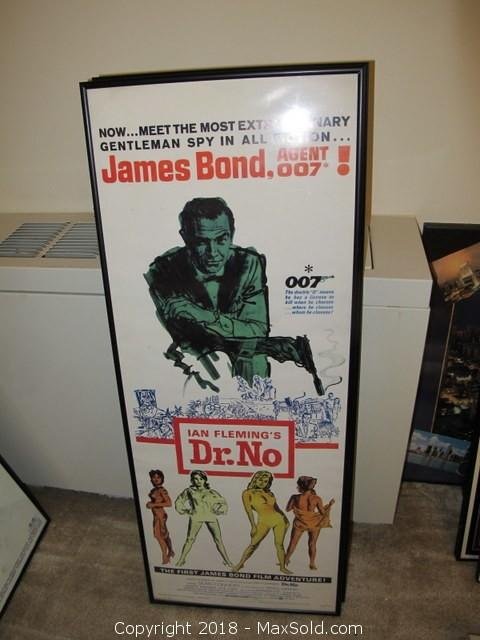 Four framed movie posters. Frankenstein Created Woman. Dirty Harry. Dr. No. For Your Eyes Only. 16X36.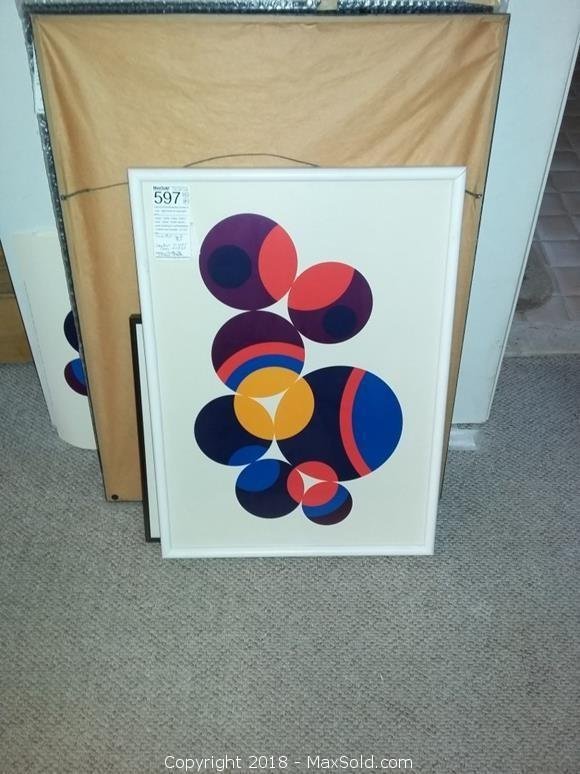 Framed Leon Polk Smith artwork. Smallest 10.5X8.5, frame measures 16X13.25. The bright red signed triangle piece is on matte paper.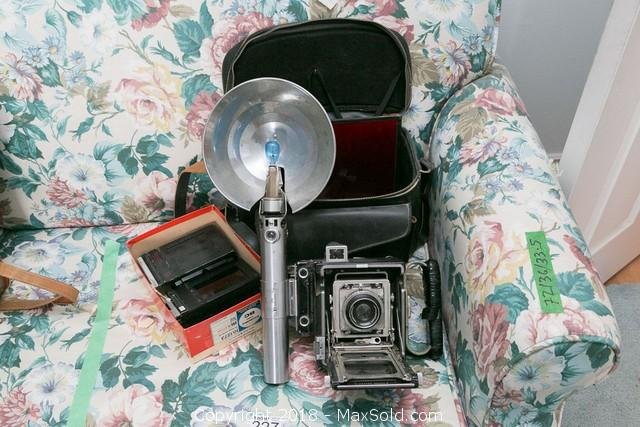 Garfield 4x5 "Press" style Camera with Flash, Wear. Untested.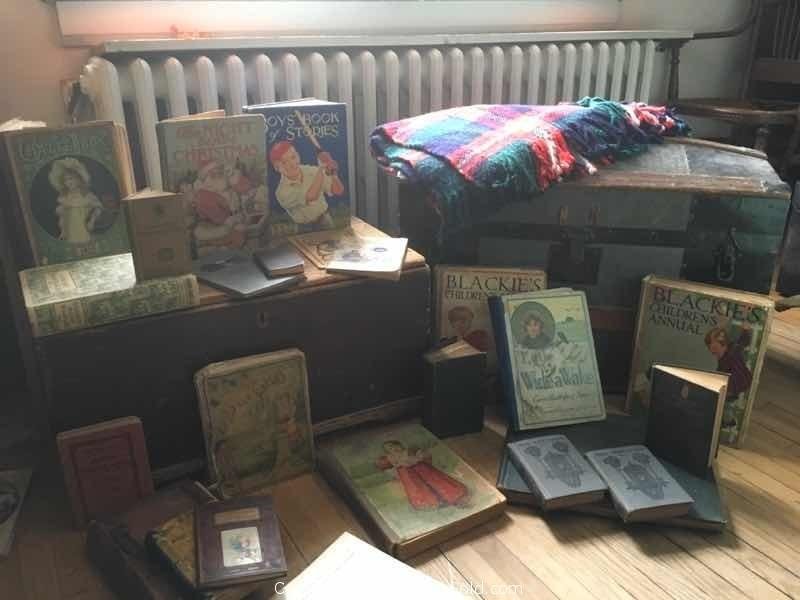 Great assortment of antique books as seen in photos. Lot includes antique humpback travel trunk with original oak strapping and leather handles 28'w x 17'd x 20'h-note smell of moth balls. Antique wooden box 25"w x 16"d x 13"h. Home made 1 piece shelf unit 35"w x 72"h x 14"d. Note items located on second floor. Bring boxes/bags for books and 2 people to move items.

 
Stamps
Sold on MaxSold for $271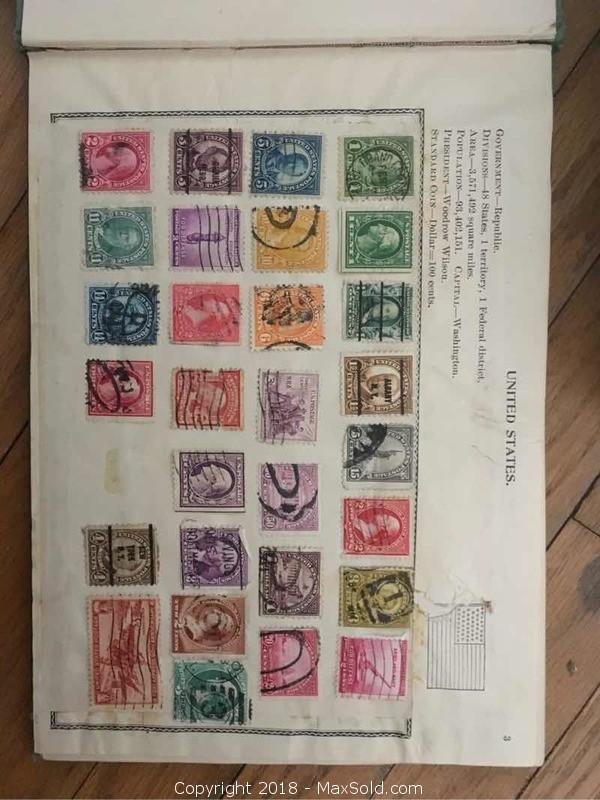 Great assortment of stamps. Note condition of most as seen in photos.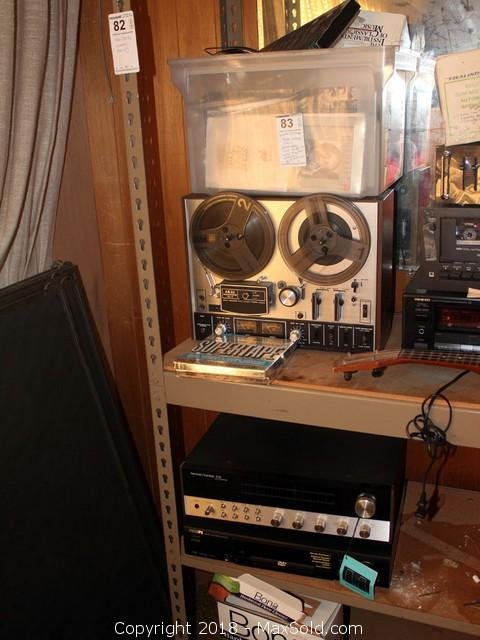 Harmon Kardon 430 twin powered receiver vintage in pristine condition with tags, untested. Philips DVD CD player, headphones and a plastic bin included variety set of CD recording sets, many new in plastic but vintage. All untested.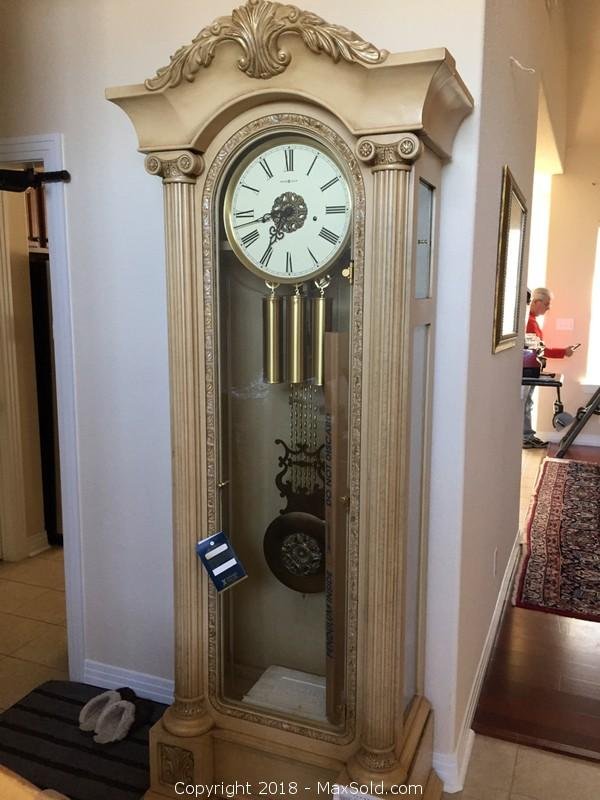 Howard Miller grandfather clock measures 34X18.5X89 in light colored wood. Carry cases for weights and pendulum included for easy transport. Very heavy.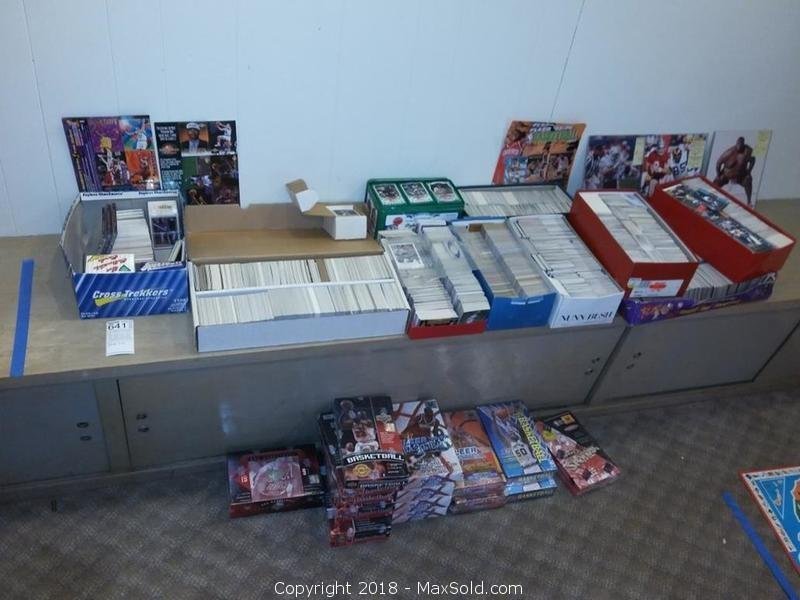 Huge collection of sports cards, many still boxed. Photos include John Offerdahl signed photo, Emmanuel Yarbrough signed photo, limited edition 1996 Jack Youngblood and Steve Young Reserve Card signed by Youngblood, number 398 of 5000. Cards include basketball, baseball, hockey, football. Bring boxes to remove from lower level at pickup.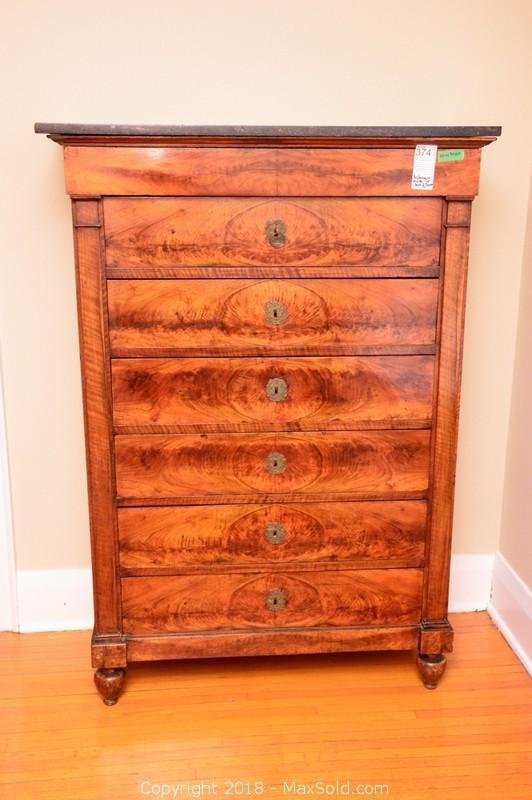 Includes key. 6 drawer tall chest.42X19X60. Hidden seventh drawer immediately below marble top. Some corner chips. Minimal wear according to age. Bring help and located near front door.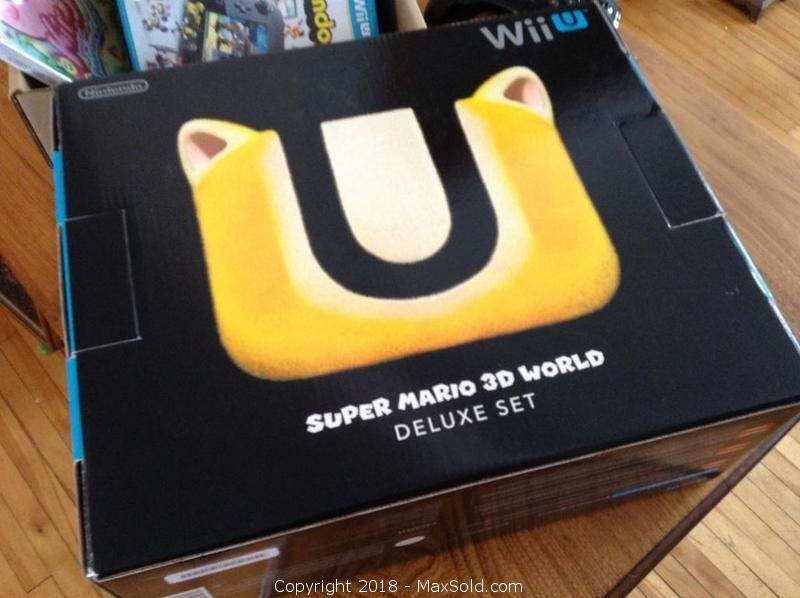 Includes Super Mario 3D World console, controller and six games, one new. Seller states working just stylus is missing.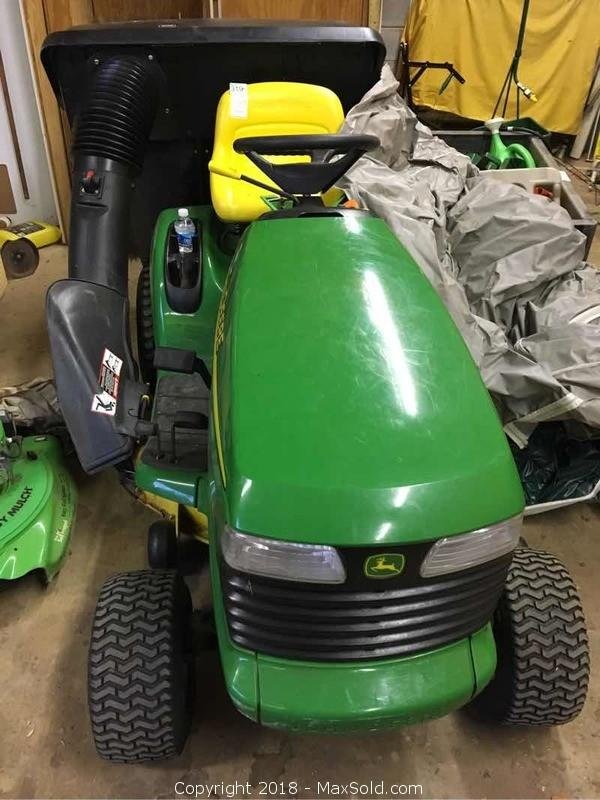 John Deere LT 150 riding mower with leaf attachment. Untested.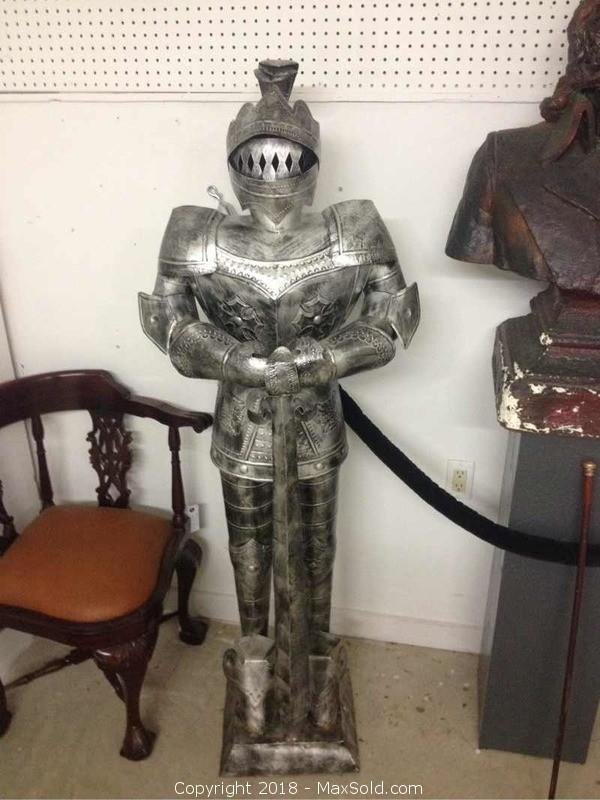 Just over 5 feet tall metal knight, looks heavier than is, made in Mexico, very sturdy, will stand guard for years to come, see pictures for details.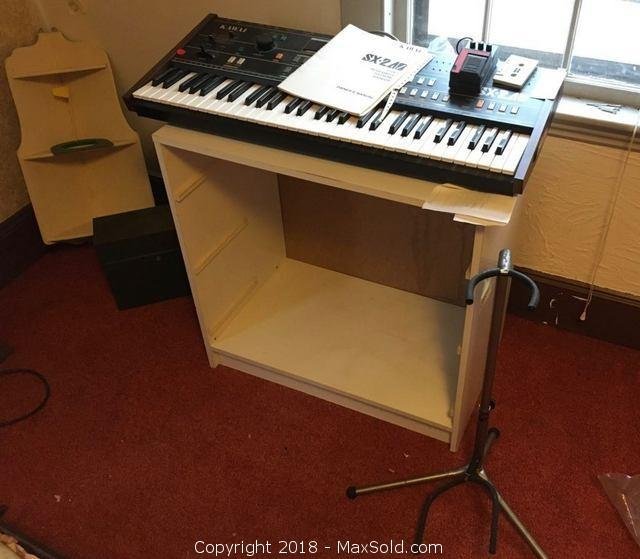 Kawai Programmable Synthesizer, Model SX 240. With Manual. Untested - Worked the last time owner used it.

 
Pellet Stove
Sold on MaxSold for $1150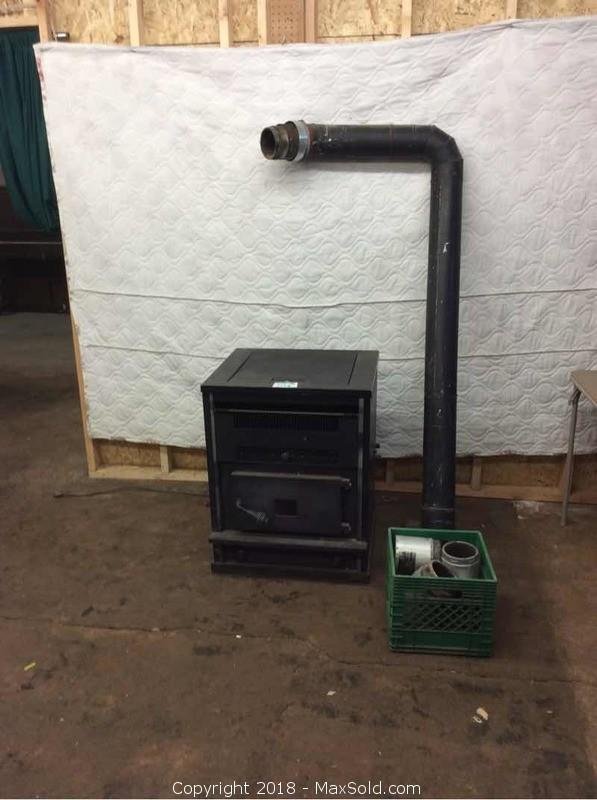 Kozi KSH 120 was working when removed owners manual available online comes with chimney pieces

 
Model Ship
Sold on MaxSold for $520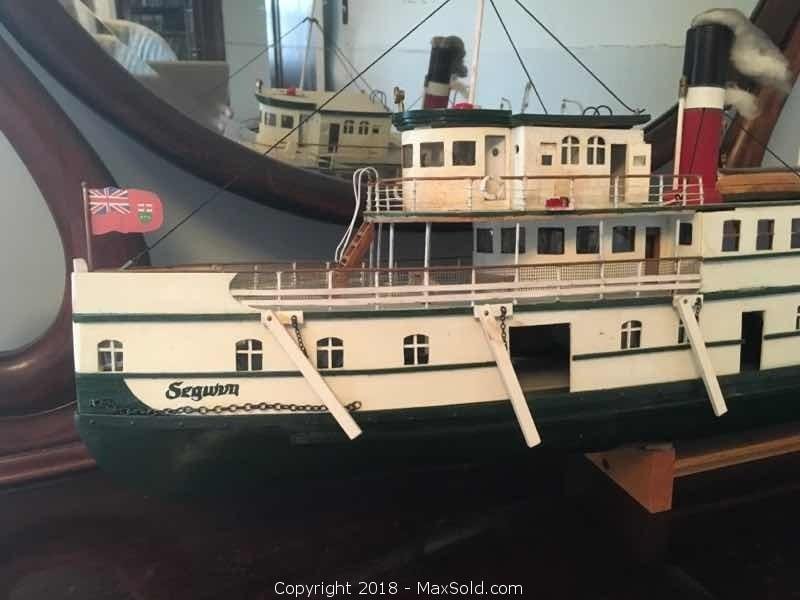 Large scale hand built model Muskoka Twin-Screw steam ship Segwun. Very good condition. Bring box/paper to wrap. Item located on second floor.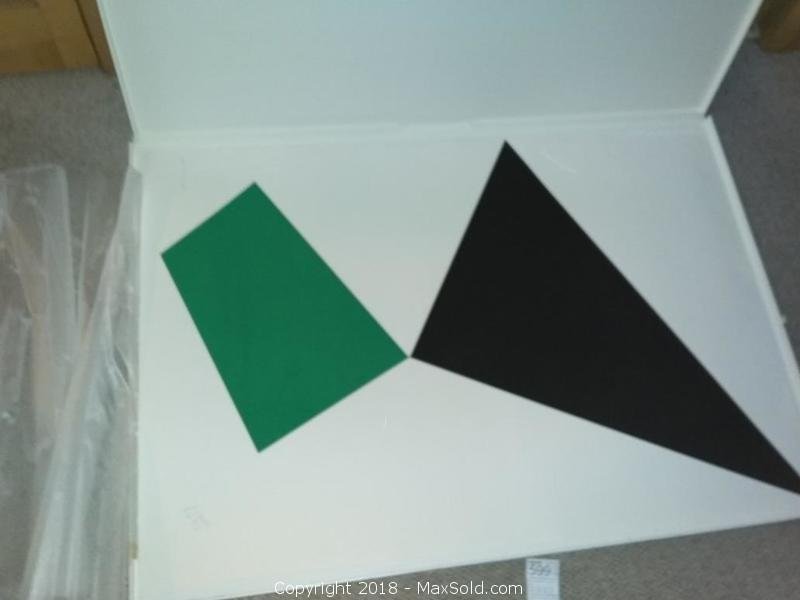 Leon Polk Smith abstract original, 46X32. Unframed.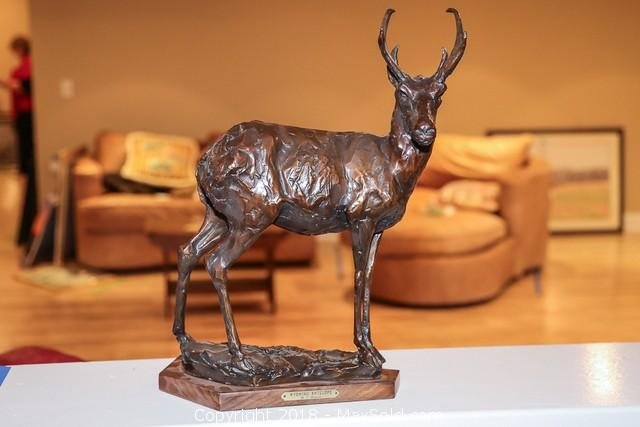 Limited edition bronze sculpture, signed R Greeves, 1984. Numbered 21. 17" tall with base.

 
Bust
Sold on MaxSold for $710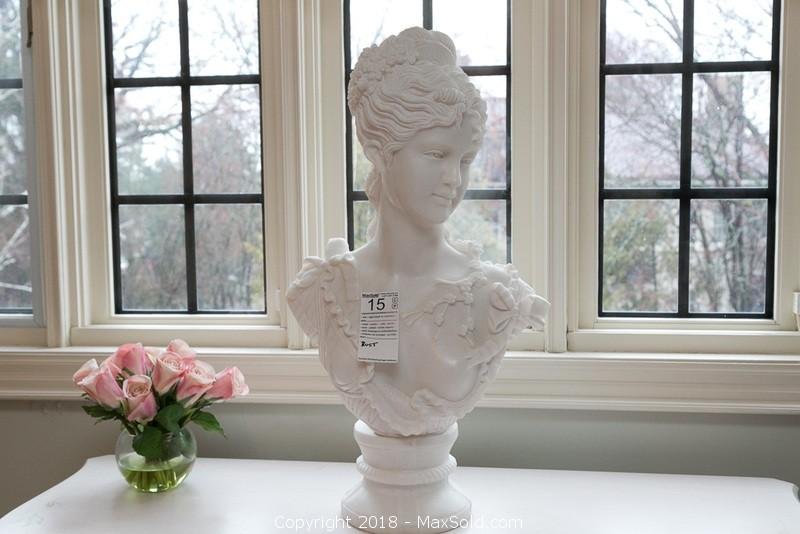 Marble. Stands 26" high. Very heavy.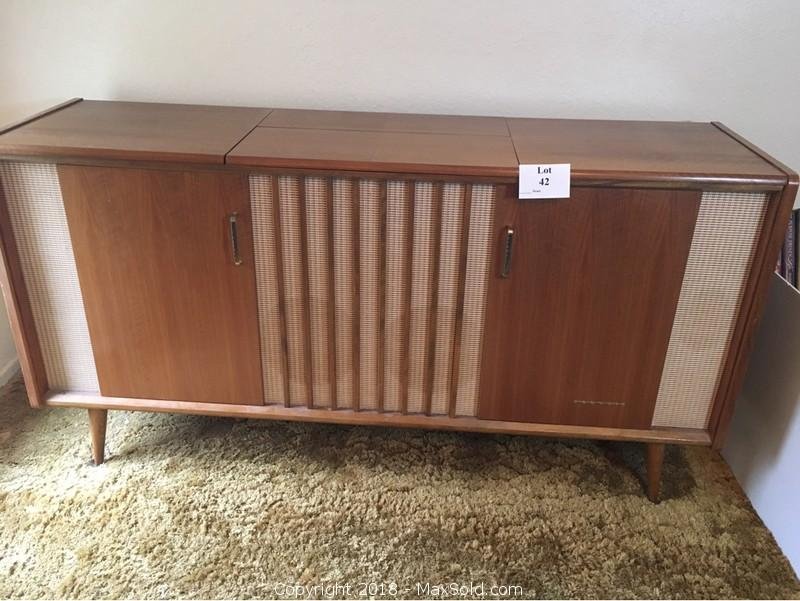 Mid century modern Grundig stereo cabinet. Grundig record player and TM 45 reel to reel tape recorder, and Pioneer stereo receiver. Cabinet has some wear. Working condition unknown. Bring lifting help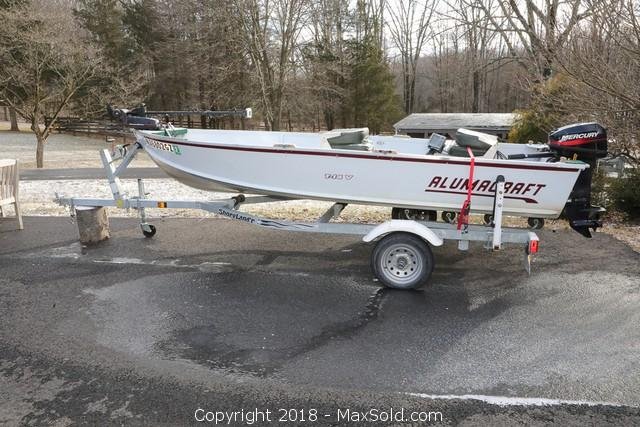 Minn Kota power drive trolling motor, Mercury 9.9, eagle depth finer fish ark 240, 2 seats. Shoreland'r trailer with spare. Alumacraft T-14 14 ft boat.

  
Saddle
Sold on MaxSold for $345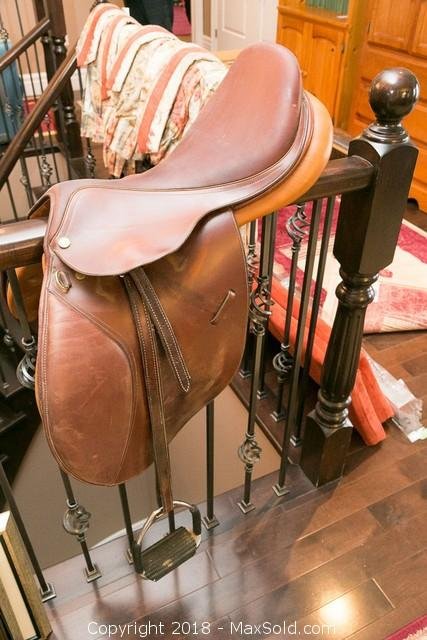 Mondego 17 " English close contact leather saddle, with knee rolls and thigh blocks - model number: RIE 3879. Note: wear.

 
Morin Khuur
Sold on MaxSold for $310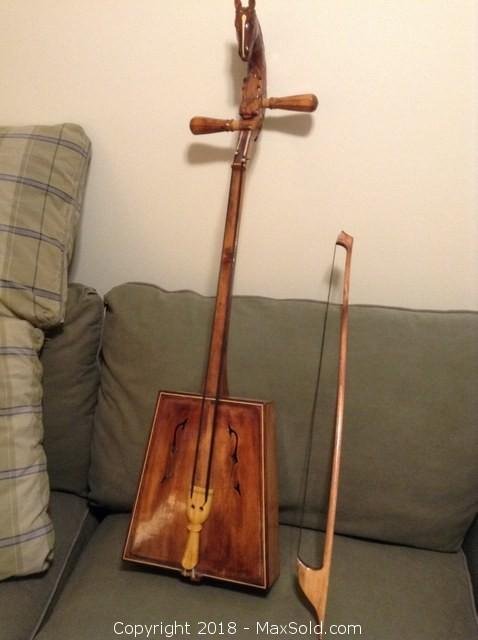 Mongolian Horsehead fiddle with bow. 40.25 long.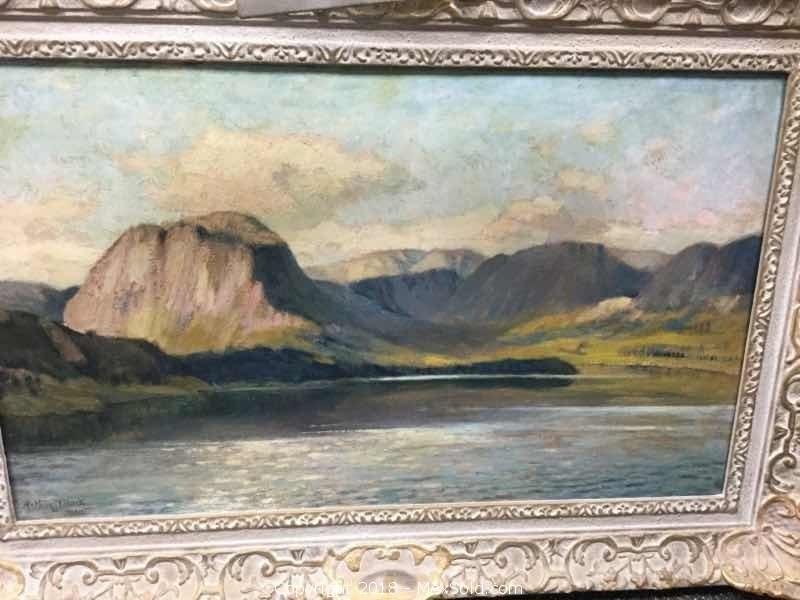 Oil on Canvass by Arthur J. Black R.O.I. Titled Among the Hills, Dated 1930. Measures 38 x 26 inches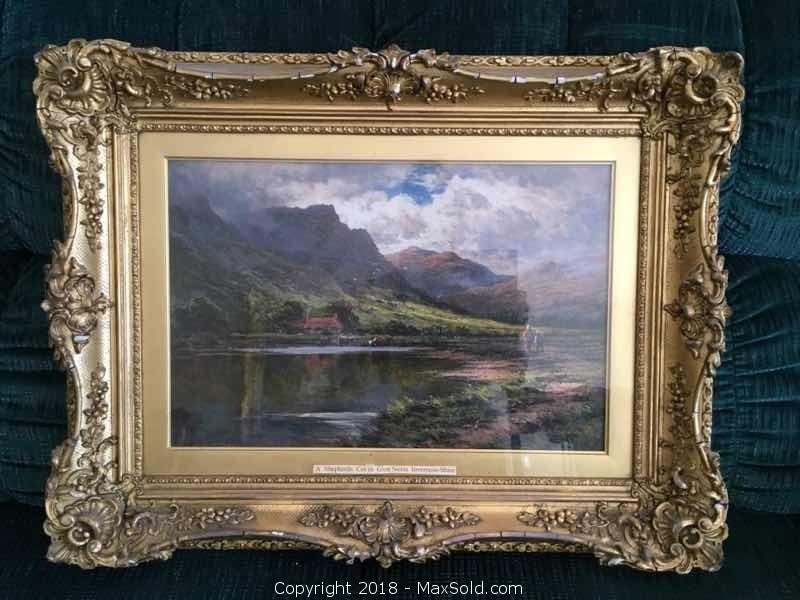 Olio painting by Henry Deacon Hillier "A Shepherd's Cot in Glen Nevis Inverness-Shire. 17.25"w x 11.25"h. Note condition of frame as seen in photos. Bring paper/blankets to wrap.

 
Art
Sold on MaxSold for $780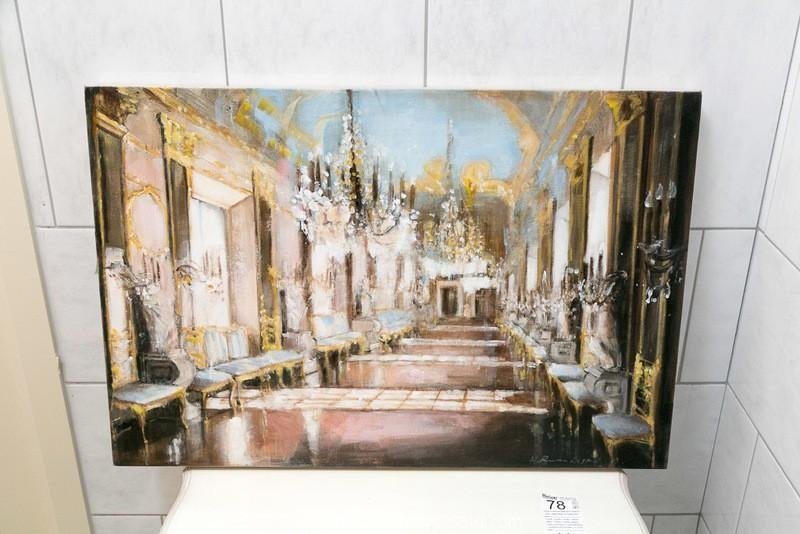 Original art. Gallery of Mirrors II. Acrylic on canvas. Hanna Ruminski. Measures 20X30.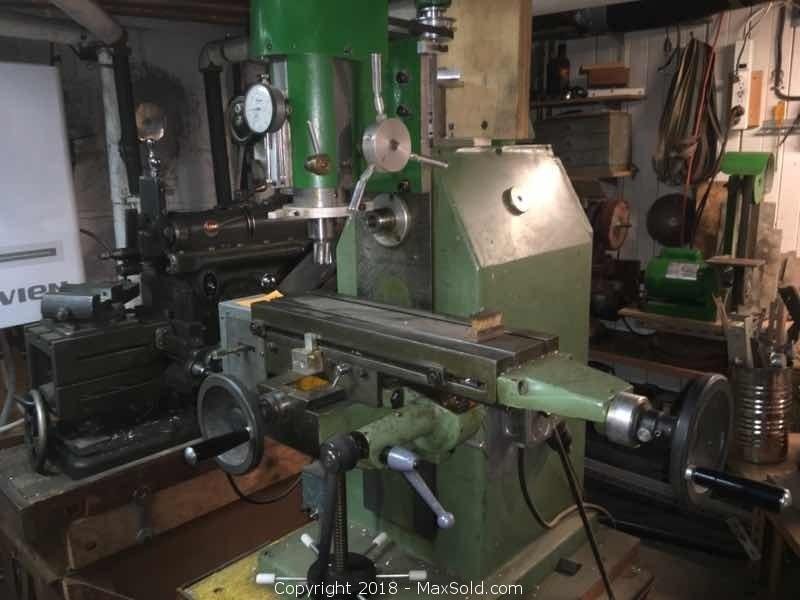 Preview available for this lot ONLY on Feb 5, 11am-1pm. Astra milling/drill machine with Leland 1/4 HP electric motor. Includes stand and accessories as seen in photos. Working order. Note items in basement. Bring 2+people to move.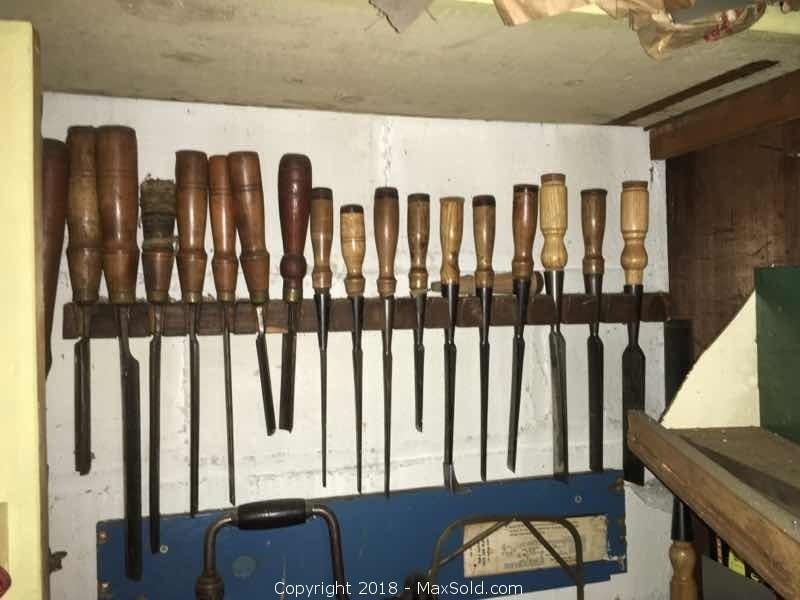 Preview available for this lot ONLY on Feb 5, 11am-1pm. Great assortment of hand tools. Note items located in basement. Bring bags/boxes to pack.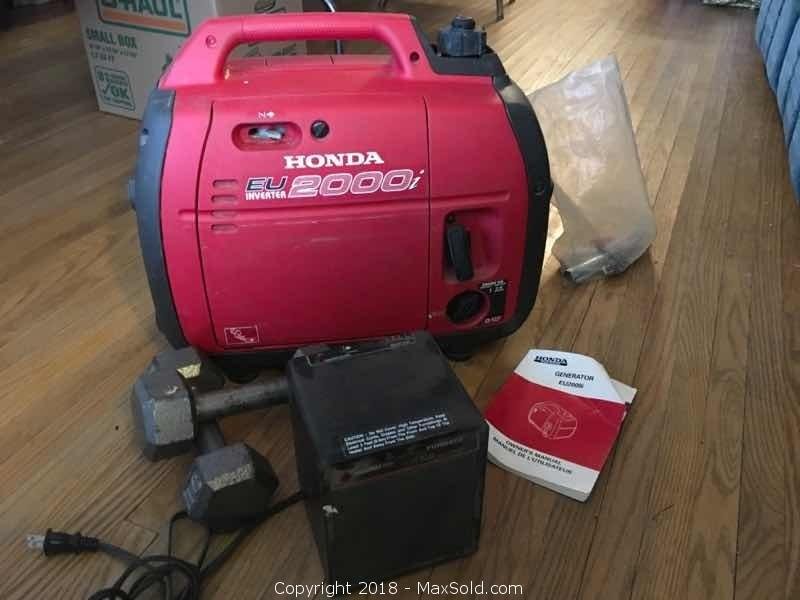 Preview available for this lot ONLY on Feb 5, 11am-1pm. Honda EU 2000 Inverter generator with manual.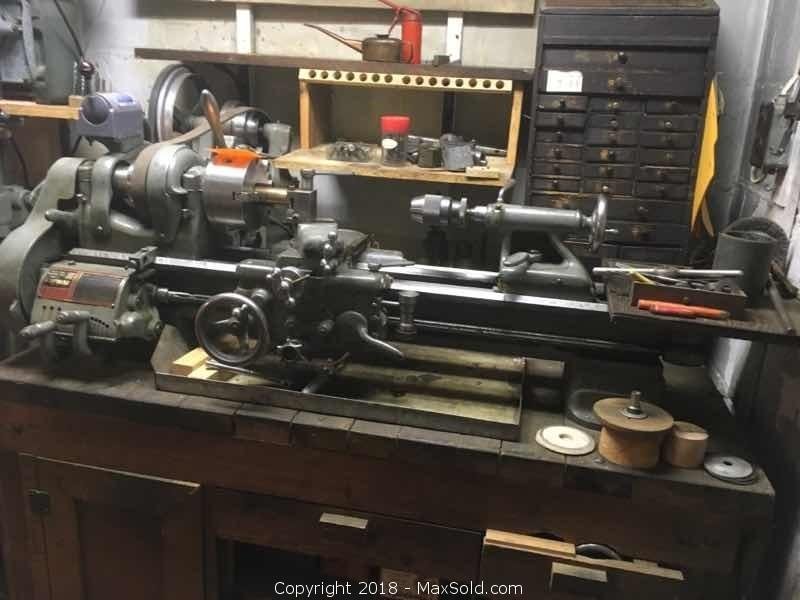 Preview available for this lot ONLY on Feb 5, 11am-1pm. Vintage South Bend Precision Metal Lathe- Model A. Bed length 3 1/2' Catalogue # C6442. Working order. Lot includes accessories as seen in photos. Note items located in basement. Bring 2+ people to move and boxes/bags for accessories.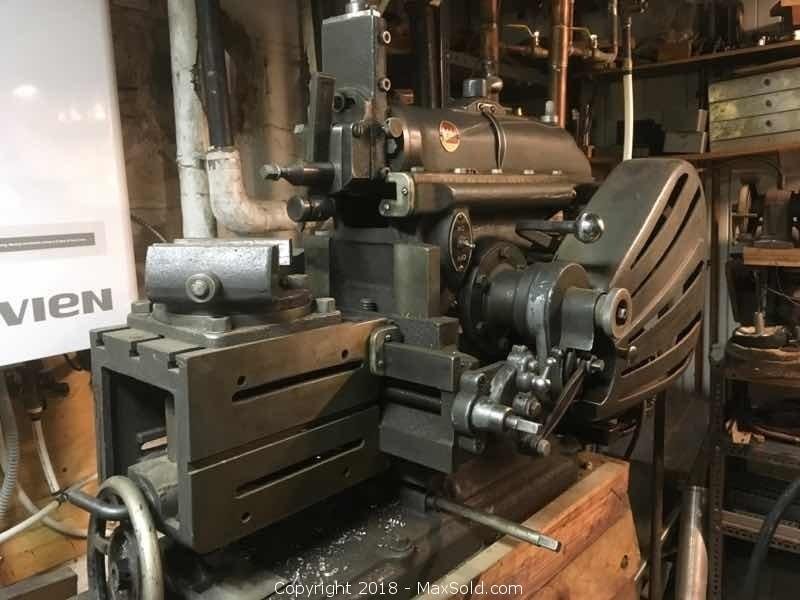 Preview available for this lot ONLY on Feb. 5, 11am-1pm. Atlas bench milling machine model # 7B, serial # 009111. Includes table as seen in photos. Working order. Note item located in basement. Bring 2+ people to move.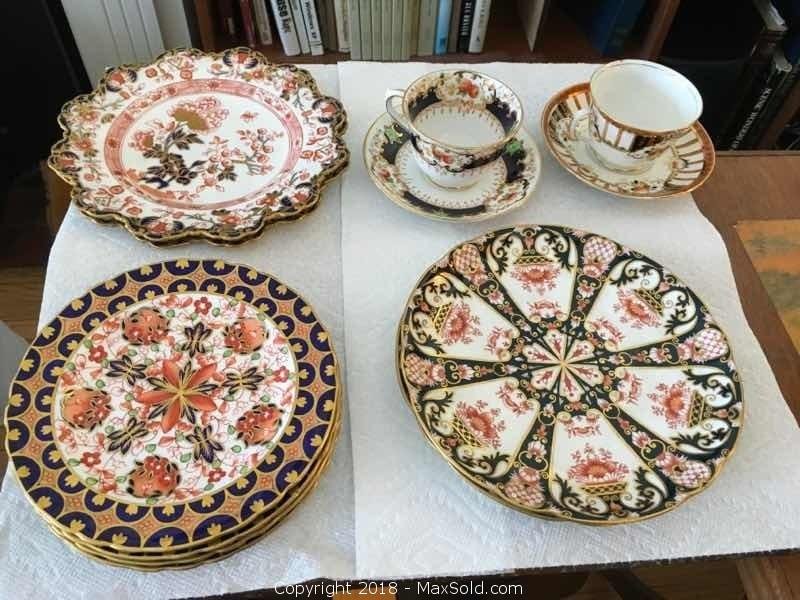 Royal Crown Derby china plates, 8 in total. 2 at 8.25" dia., 2 at 8.5" dia., and 4 at 7" dia. All in very good condition. Lot includes Royal Albert cup and saucer and Standard china cup and saucer, both in good condition. Bring paper and bags/boxes to wrap.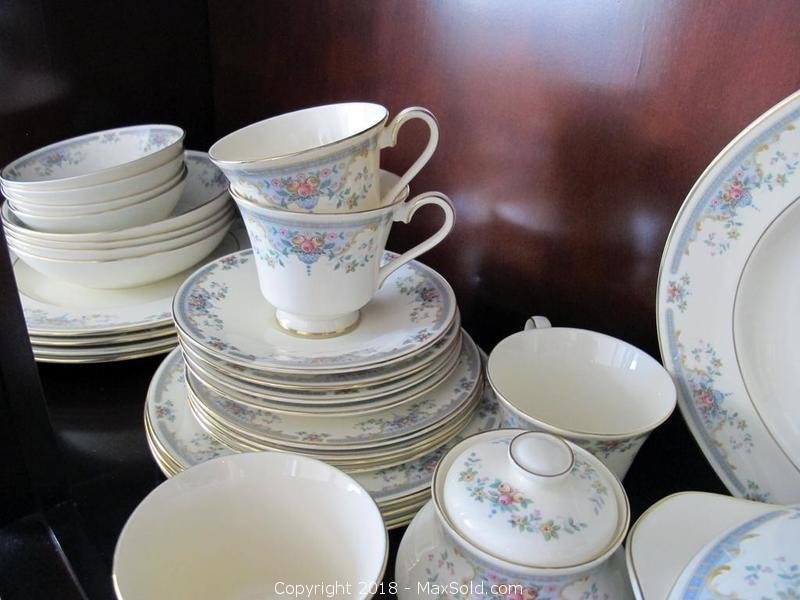 Set of Royal Doulton Juliet China for eight including cups, saucers, side plates, dinner plates, bowls, serving platter, serving bowl, cream and sugar. In very good condition no obvious chips and cracks.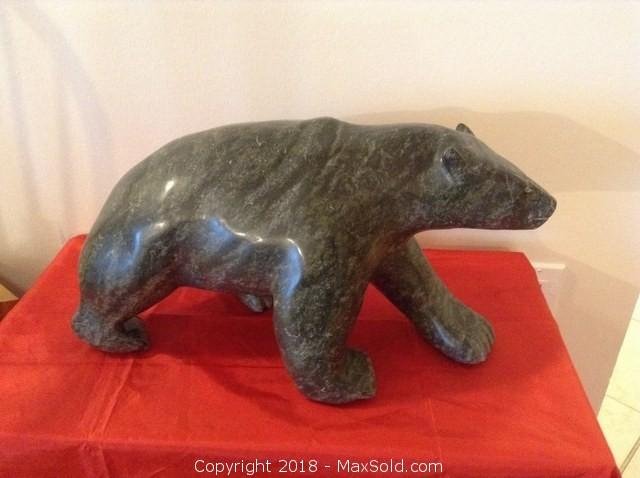 Signed bear sculpture underside reads Towatuga Sagouk. 18X8. Very heavy.

 
Telescope
Sold on MaxSold for $281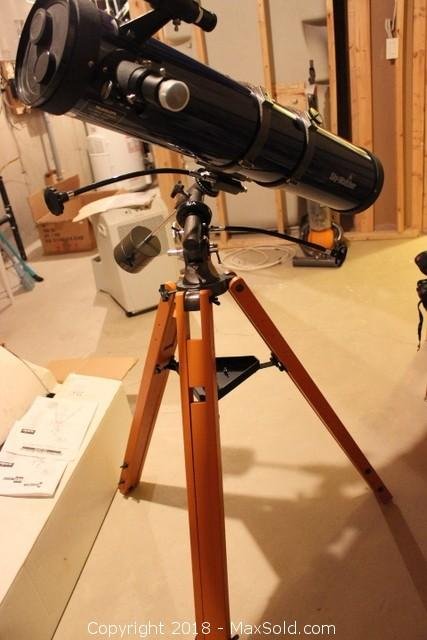 Sky Watcher reflector telescope, Model 1309EQ2. With manual and boxes.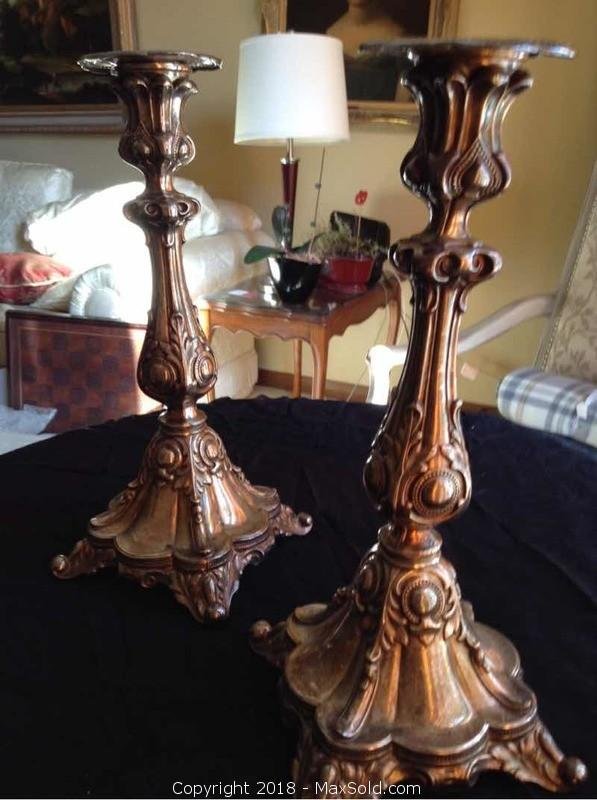 Stamped Sterling. 12 inches high.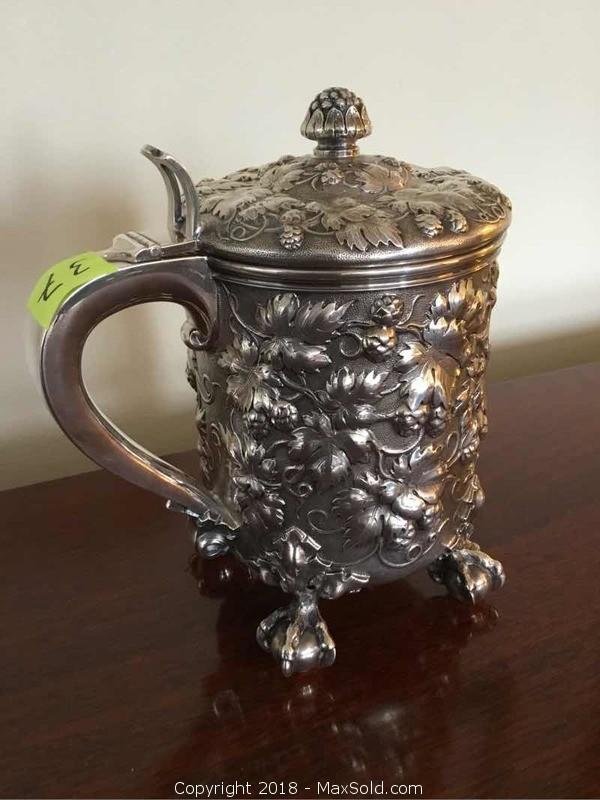 Sterling Silver commemorative footed and lidded tankard. Weighs 710 grams.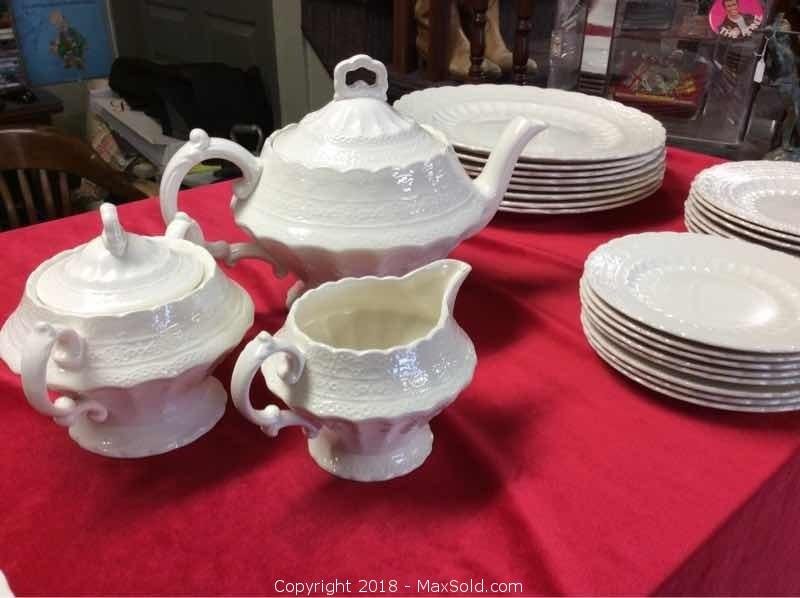 Stunning mint grade lot of 27 pc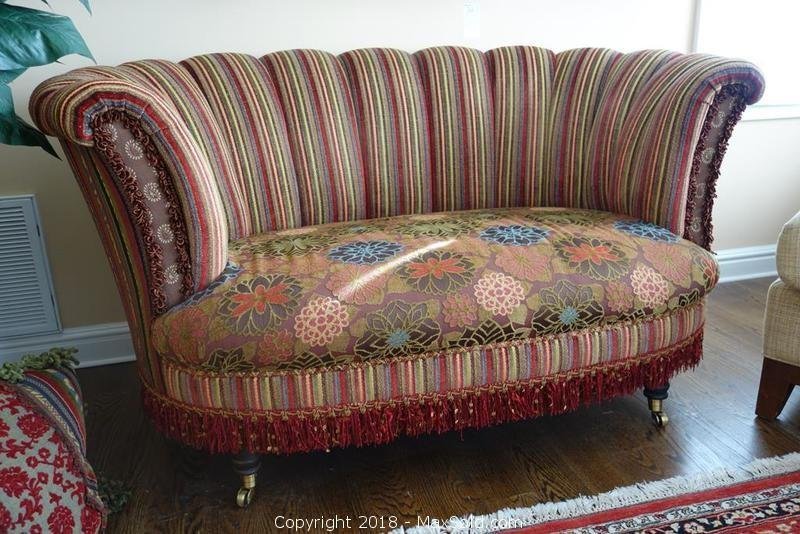 Tapestry Style settee on wheels from ABC Carpet, with original receipt.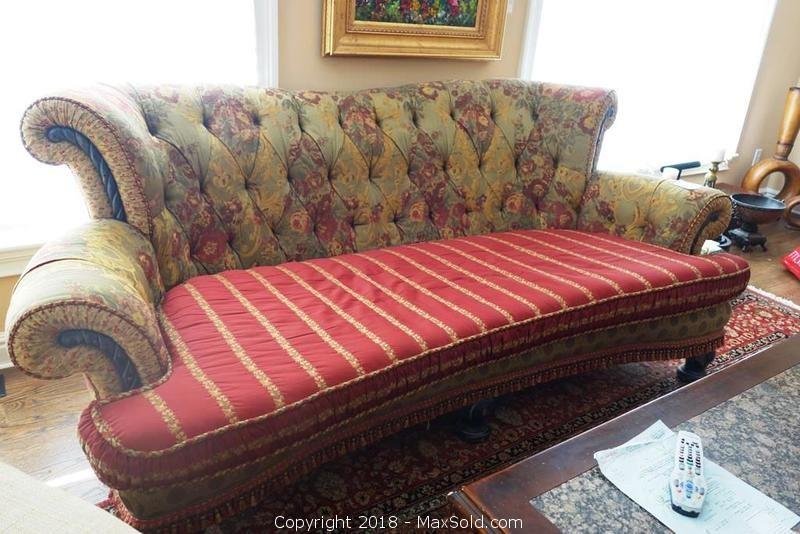 Tapestry style tufted sofa from ABC Carpet with original receipt. 89X48X37.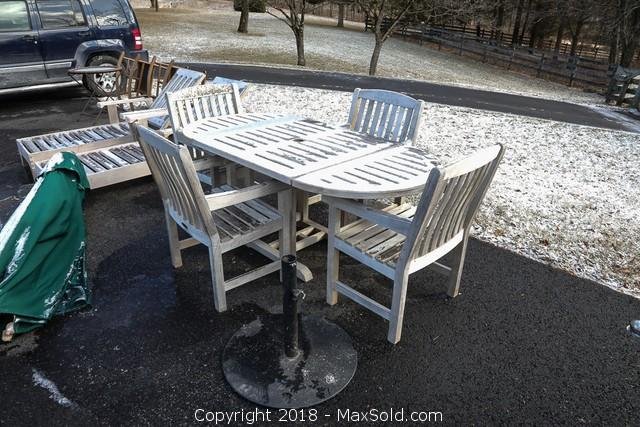 Teak table 35X70X28, 4 teak chairs 29X29X36, umbrella and base. Note wear.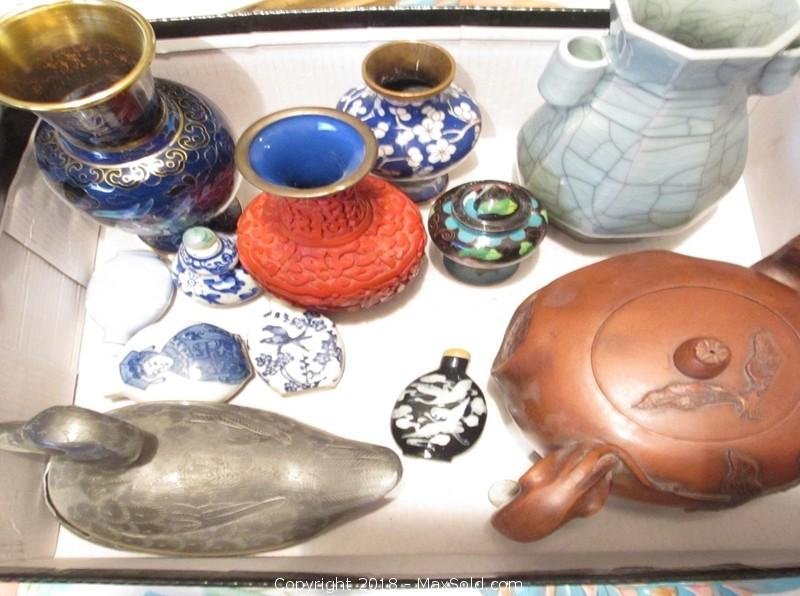 Teapot duck cloisonn?Š crackle vase snuff bottles cinnabar arrive within the first hour of pickup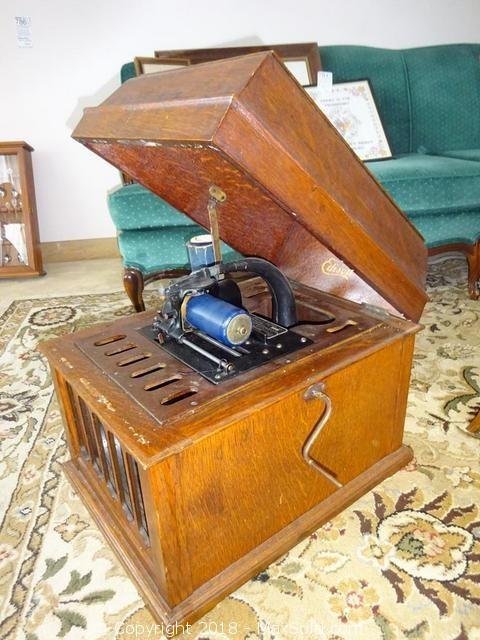 Thomas A. Edison Amberola stamped Mar. 11, 1913 SM20550. Includes box of blue cylinders. Seller states in working order.
 
Tom Thomson 
Sold on MaxSold for $490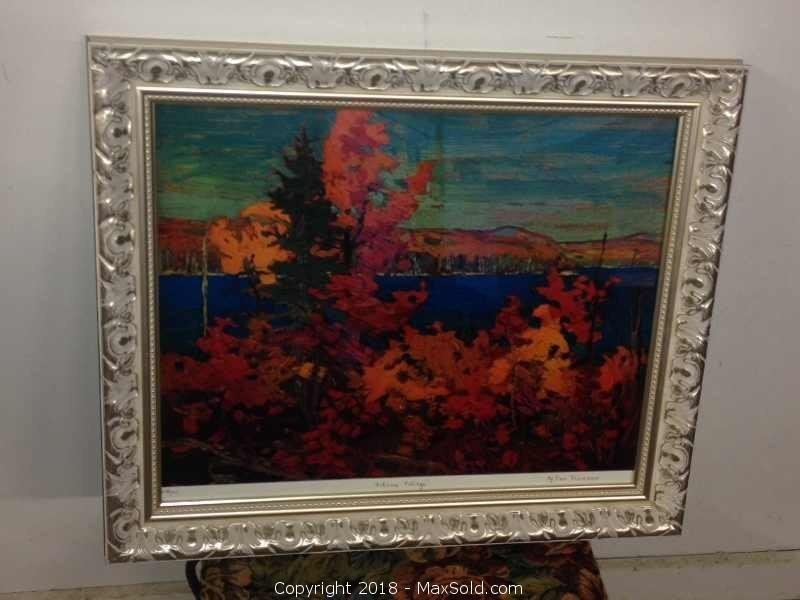 Tom Thomson framed print, certificate of authenticity on back of frame, very good condition, measuring 24w x 20h

  
Urns
Sold on MaxSold for $501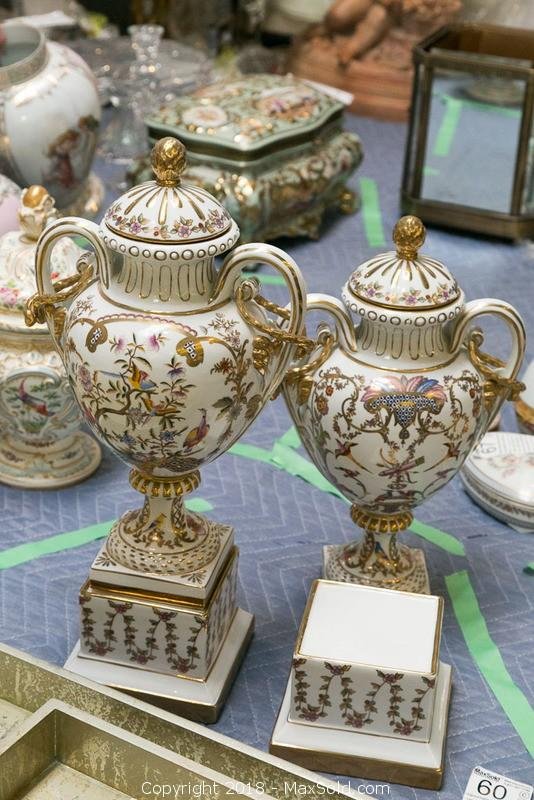 Two 20" decorative urns, slight wear.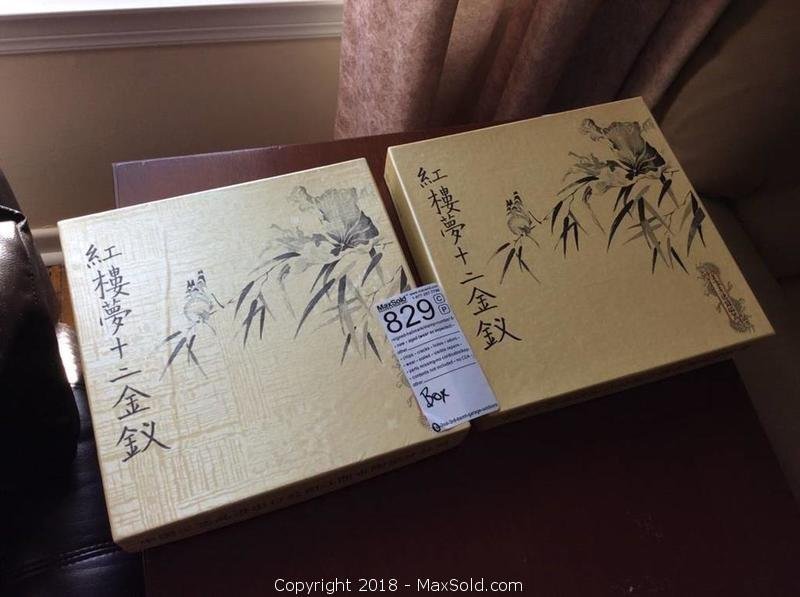 Two boxed collector plates, by master artisan Zhao Hulmin. Both plates are still sealed and boxed.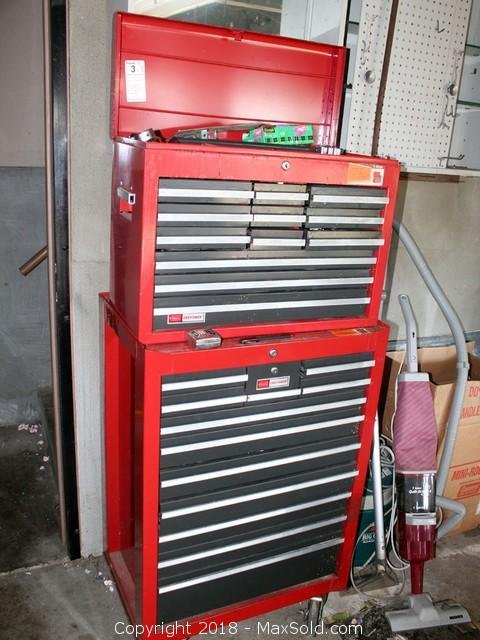 Two craftsman tool chests with hand tools including automotive tools. 26.5x18x39 is the largest size. Oil residue and dust. Untested.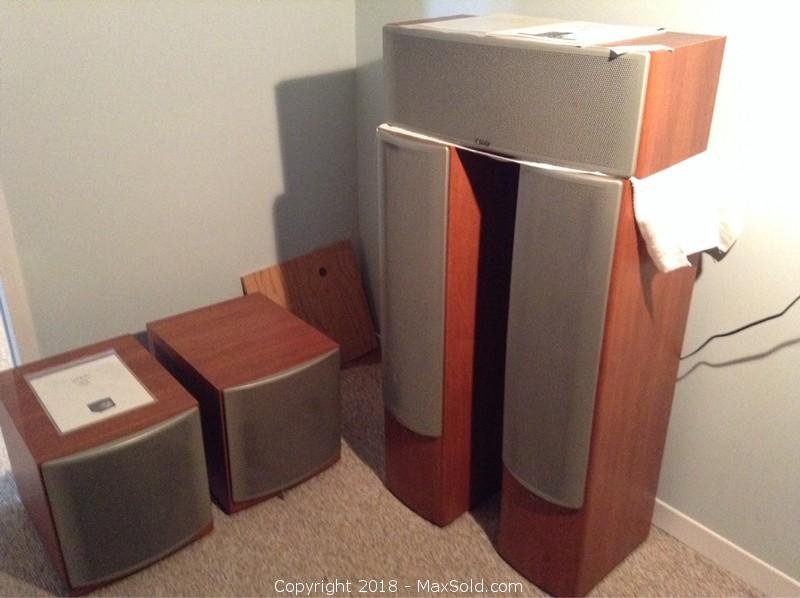 Two Powered sub woofers SW 12, 26x12x9. 2 tower speakers BETA 50, 9.5x15x42. One horizontal speaker BETA C360. Includes manuals and cords. Note: untested.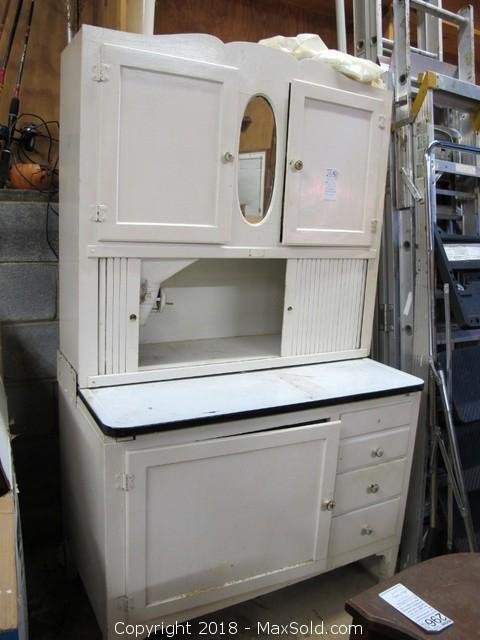 Vintage Hoosier Cabinet 40x22x68. Heavy. Bring help to move.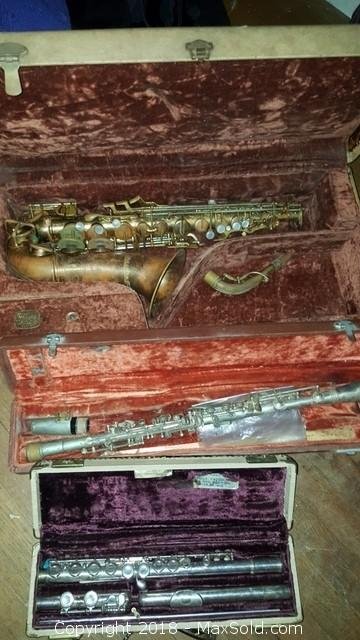 Vintage Musical Instruments with cases, Rayburns of Boston Buescher 400 Saxophone, clarinet, W.T. Armstrong Elkhart flute, all in used condition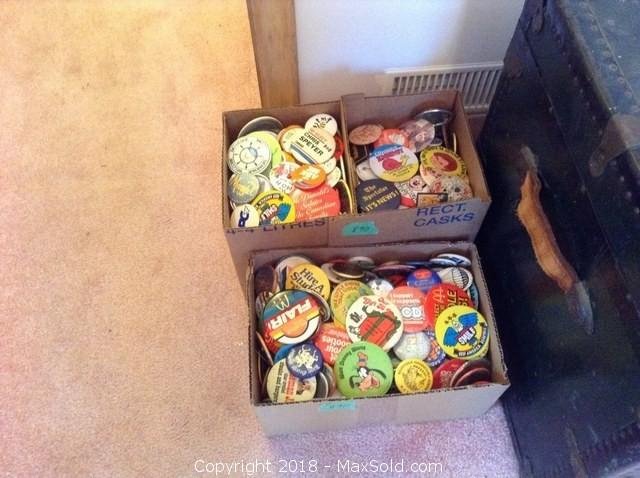 Vintage pin-on buttons for political and other advertising. Note wear on some.

  
Screen
Sold on MaxSold for $711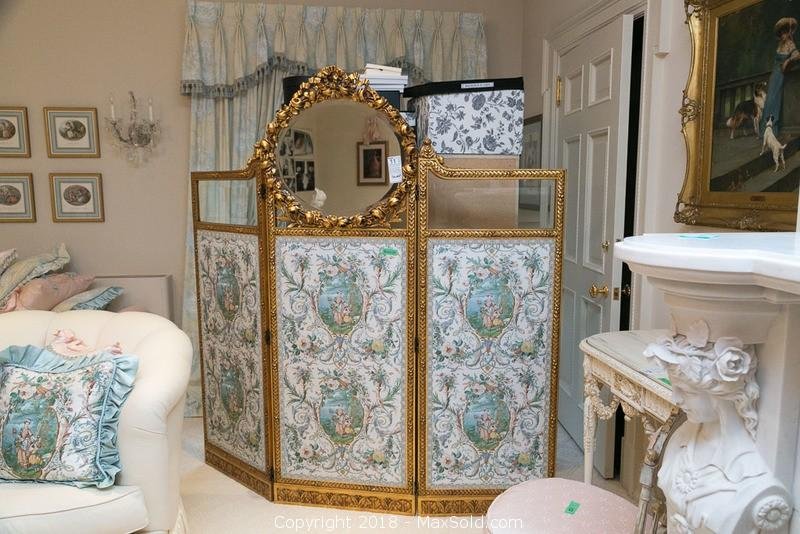 Vintage screen with mirror. Bevelled glass. Material panels. Measures 72X4X73. Seller states in excellent condition.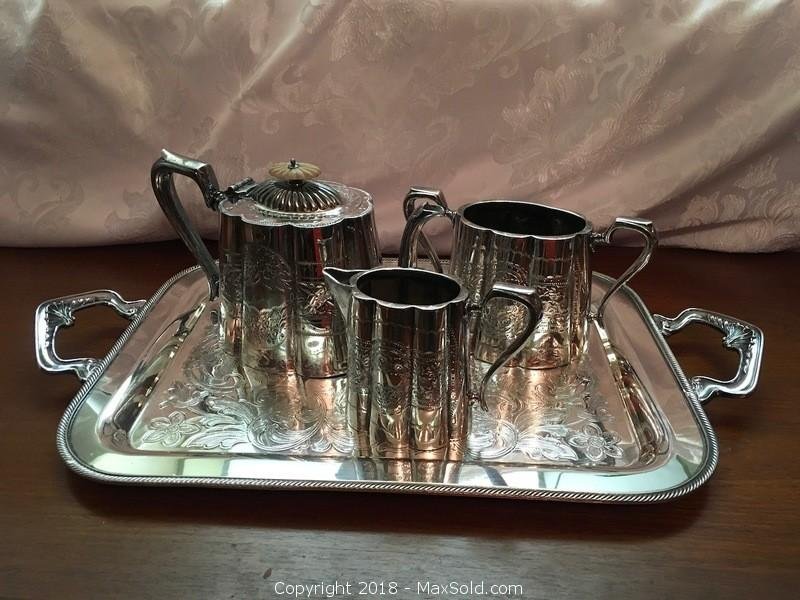 Vintage style real silver tea pot, sugar bowl, milk container and tray.

 
Chairs
Sold on MaxSold for $690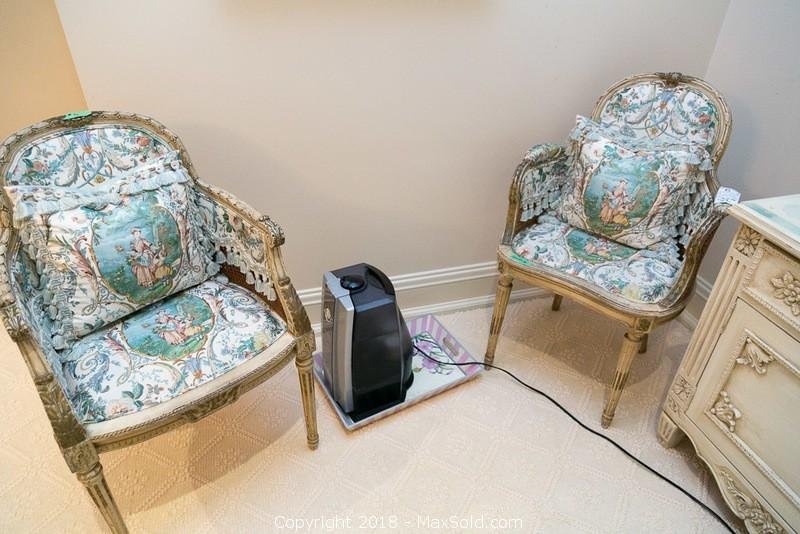 Vintage. A pair of chairs. Distressed finish. Measure 22X21X36. Cushions included.

  
Couch
Sold on MaxSold for $1600  
 
Vintage. Cane back. Distressed finish. Measures 72X32X43. Seller states in excellent condition. Heavy. Bring help.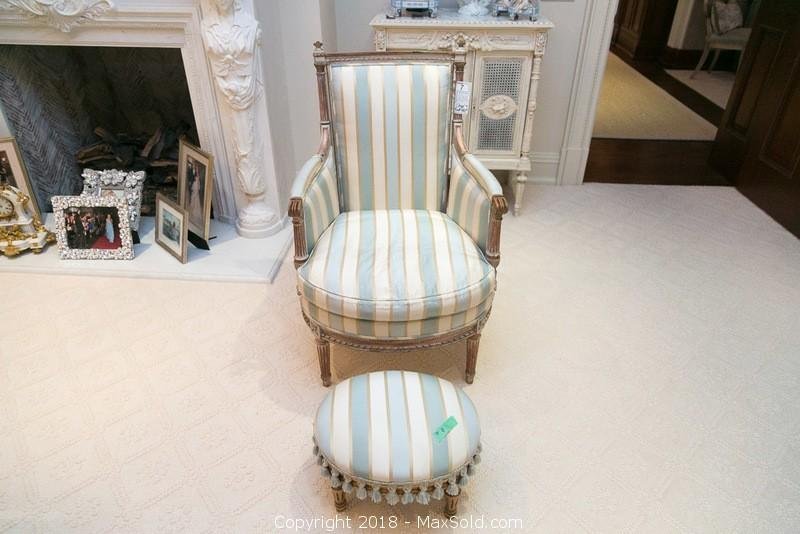 Vintage. Distressed finish. Measures 24X22X36. Foot stool measures 18X14X10.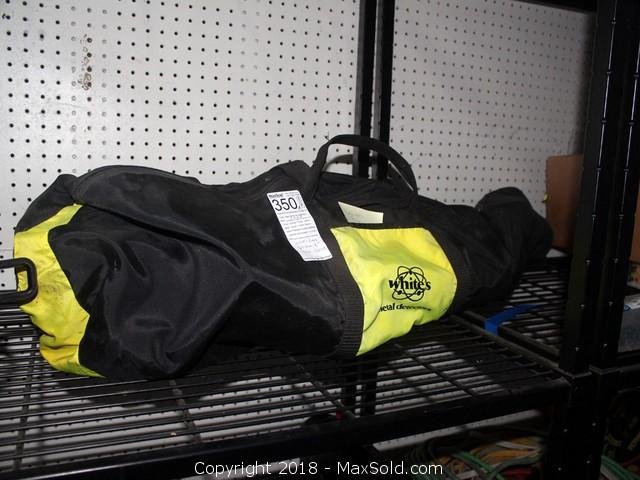 White's Eagle Spectrum XLT metal detector in carrier case was not tested.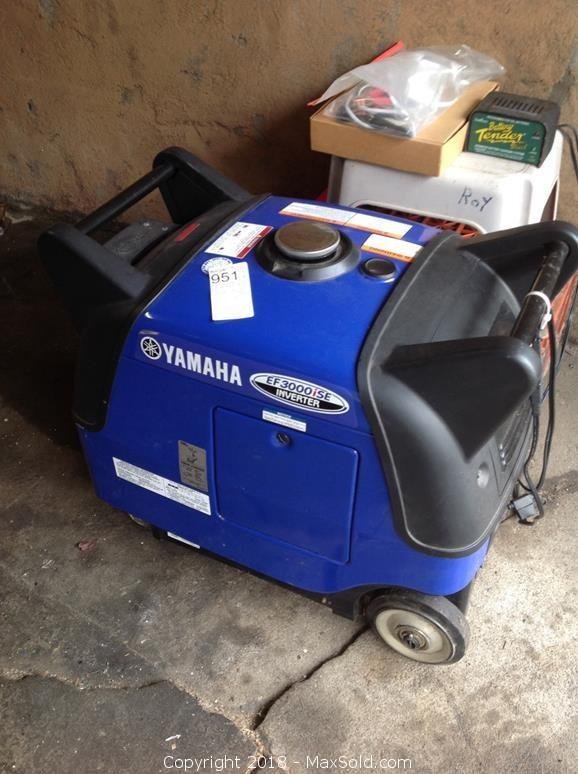 Yamaha inverter in working condition. Heavy, bring help to lift.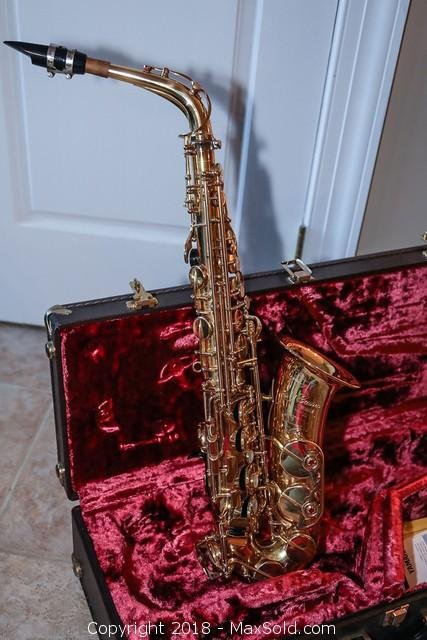 Yamaha saxophone new in Case. Never played. The saxaphone is Model YAS-875. The serial # is 002986 .Case 25X10.5X6. 
A recent MaxSold seller in a video did a fantastic job speaking to MaxSold and the sale of goods alternatives: