With over every month at MaxSold we've had the privileged to help people sell some truly amazing things. Ranging from the beautiful china sets and original oil paintings to the old massage chair and pile of bricks, MaxSold can sell the MOST amount of stuff with the LEAST amount of hassle.
MaxSold's 2-week process guarantees that we can help you sell everything you need gone via our online auction platform. From the cataloging and photography of items, to the online marketing and collection of payments, the MaxSold team will ensure that you and your goods are treated with the respect, transparency, and compassion that you deserve.
Enjoy the trending items sold in Maxsold Estate Sales and Downsizing auctions in the month of March 2018. From cassette tapes, pendant watches to cameras, from Venetian glass to Husqvarna mowers, we're sure you will enjoy seeing what treasures are trending right now...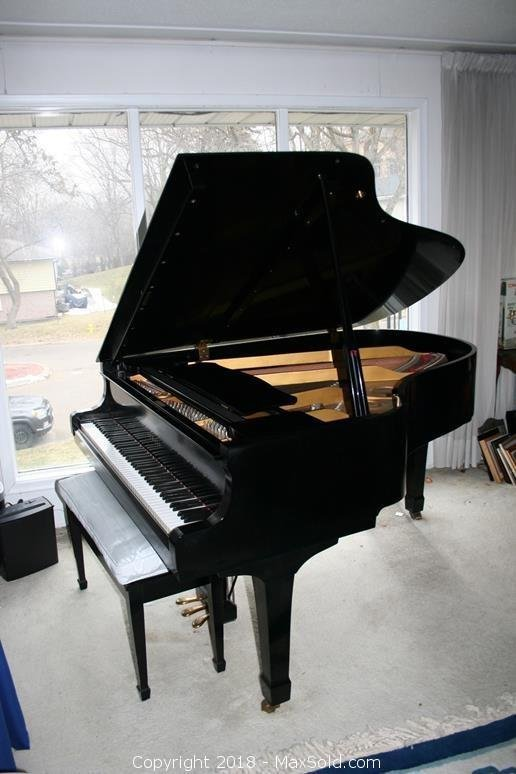 58X72X39. One owner and has never been moved. Located on second floor of walk up apartment building. Bring assistance at pick up or hire professional movers.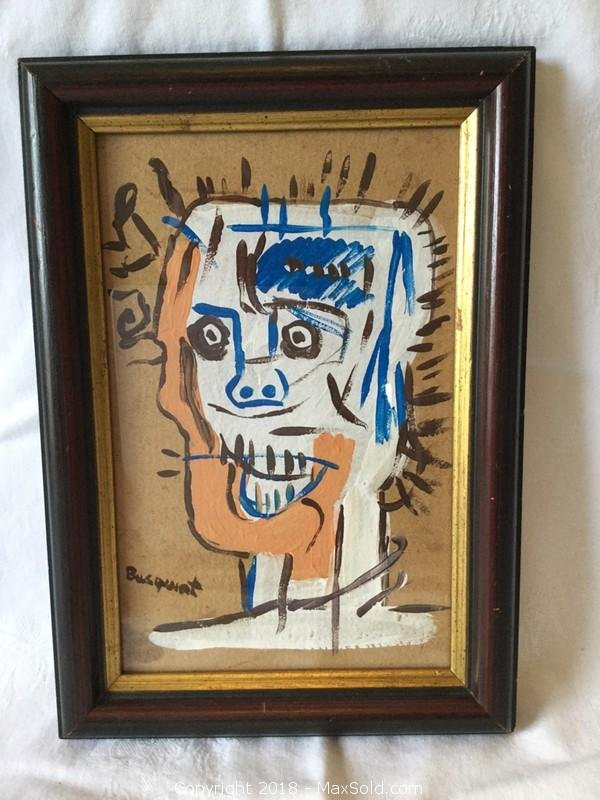 Oil On Board under glass, attributed to Jean Michel Basquiat, American 1960 to 1988, signed lower left, 9X5.5. Provenance: Southern Ontario Estate.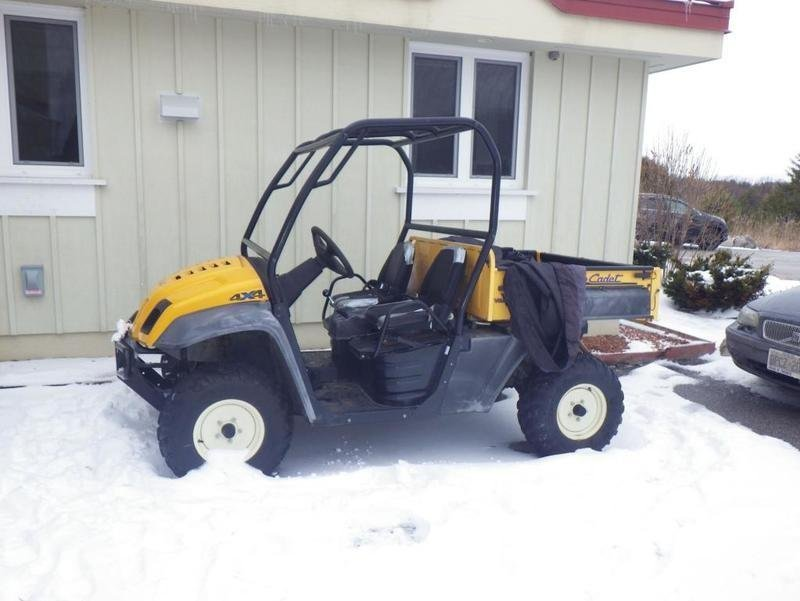 Cub Cadet. 4 X 4 utility vehicle with FIS. Yellow. 20hp Kohler. Heavy duty poly bed and tailgate liner. Vehicle cover included. Approximately 8 years old.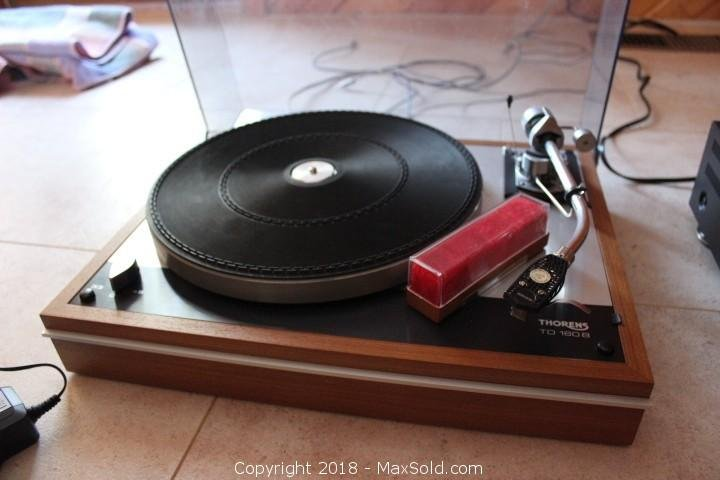 Turntable, Thorens, Model TD106B. Not tested.  
Watches
Sold on MaxSold for $4099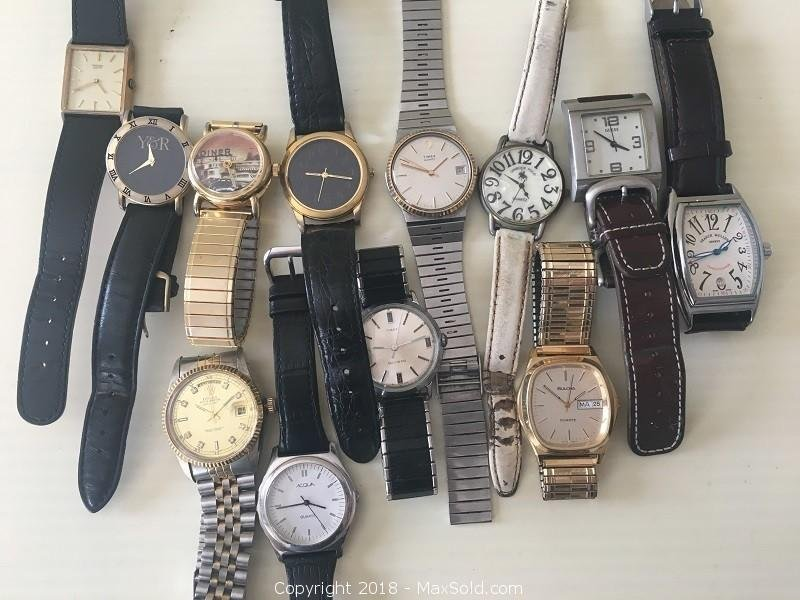 Twelve men's watches. Various makes and conditions. As is. Untested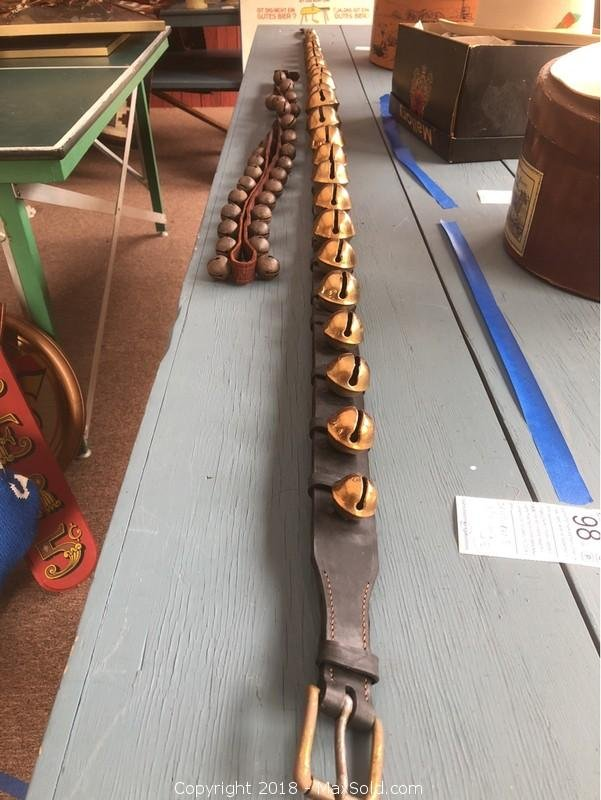 2 Sleigh Bells. Longest is 97 in. Located in Game Room.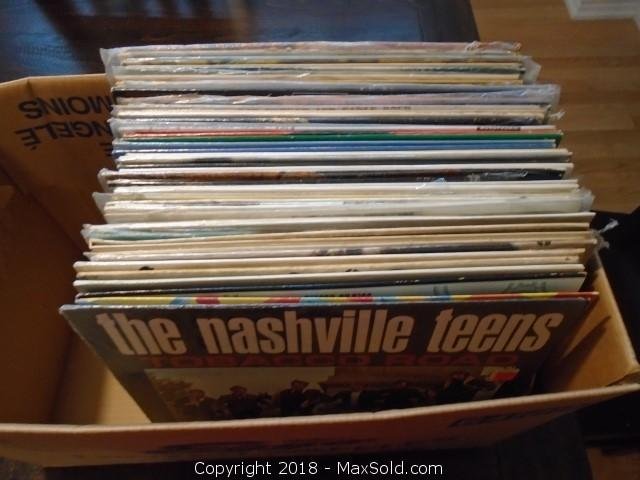 50+ Mixed Retro Records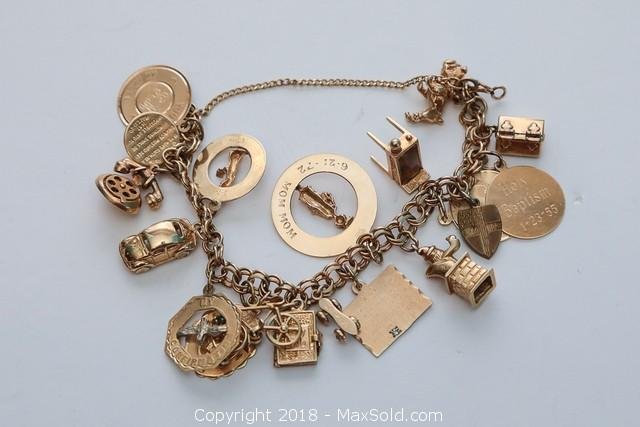 14K charm bracelet with 14K charms. Some wear.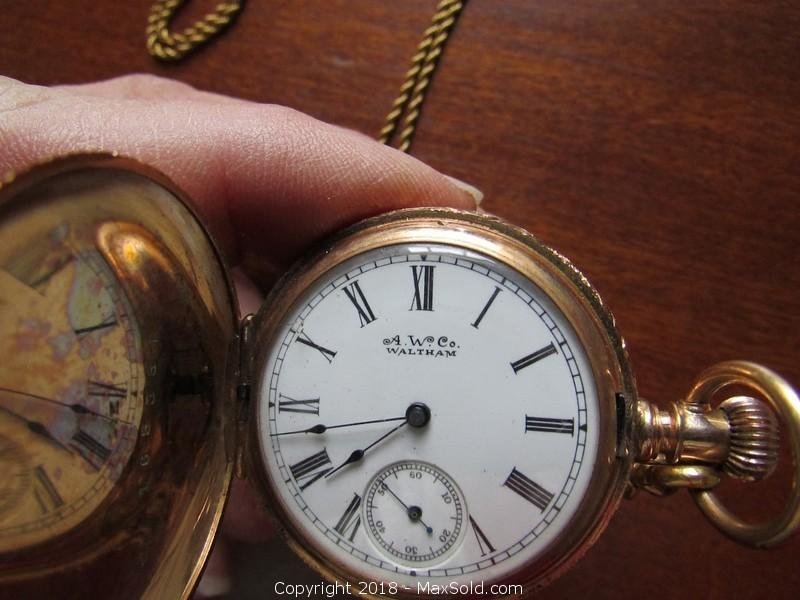 14K Waltham pocket watch with second hand. 14K chain is 48 inch long rope. Untested.
 


Lanterns 
Sold on MaxSold for $212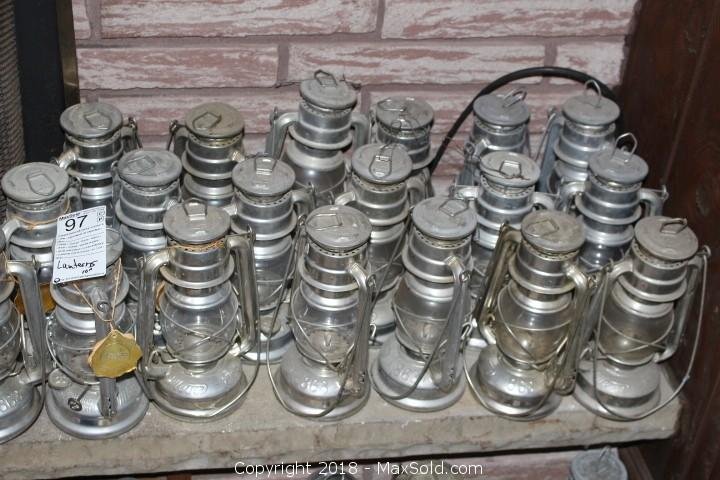 20 Meva oil lanterns.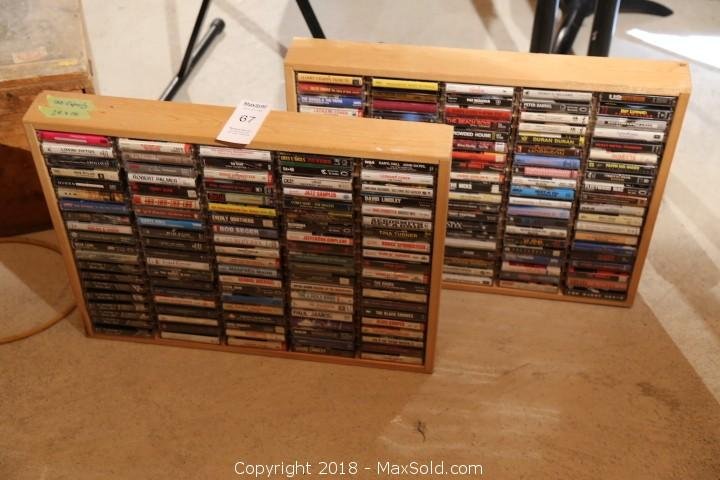 200 Audio Cassettes in a storage rack (2), mostly pop and classic rock. The Beach Boys, Leonard Cohen, Def Leppard, U2, Duran Duran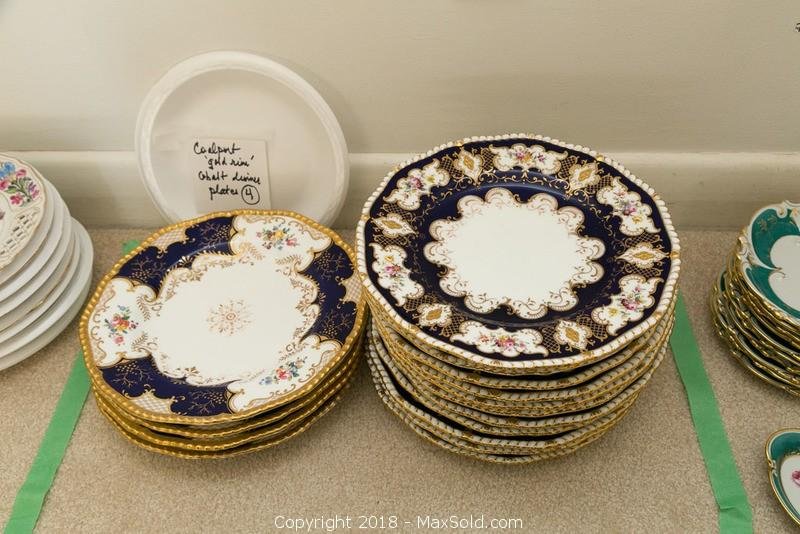 4 Coalport gold rim dinner plates. 11 Coalport dinner plates one with crack repair.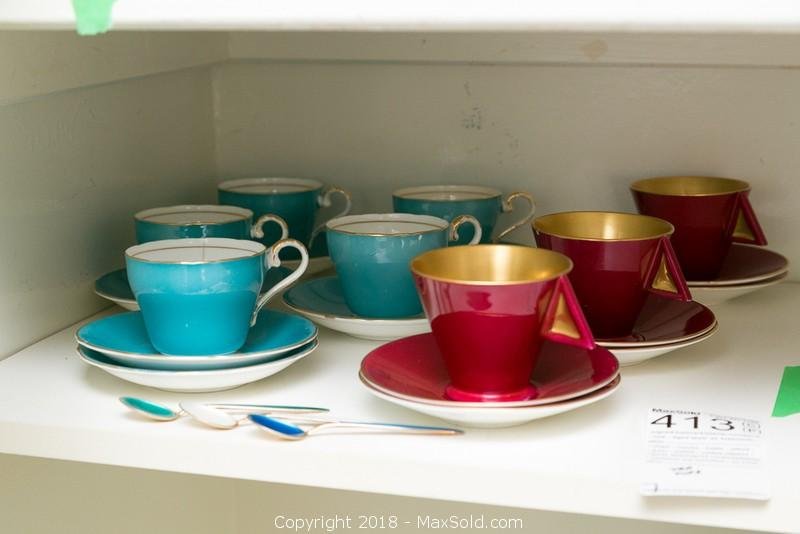 5 Aynsley tea cups note some chips, with 6 saucers, 3 Shelley tea cups with 6 saucers.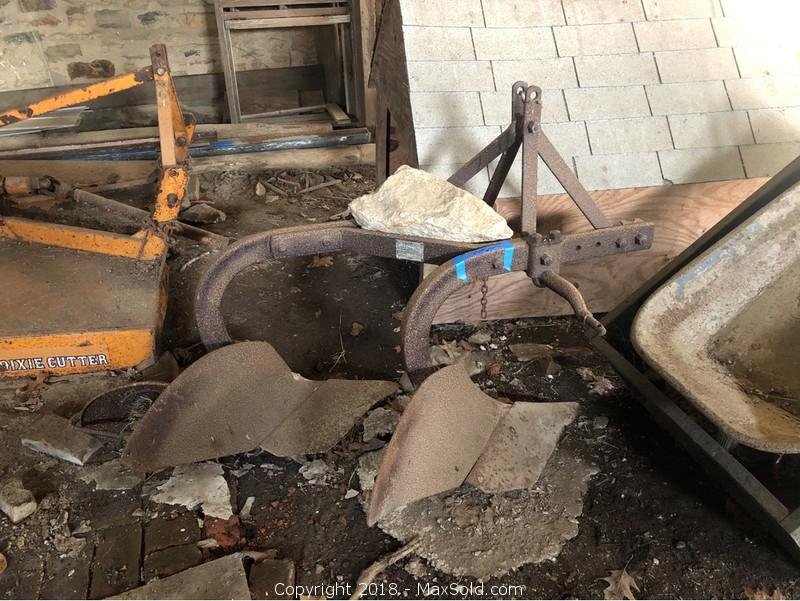 66X36X40 metal plow. Used and aged. Outside behind barn.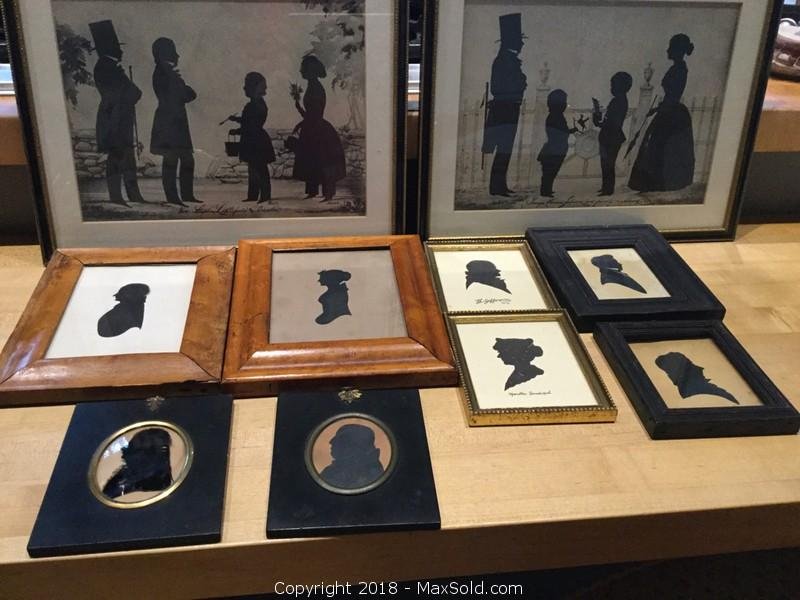 A collection of 8 framed silhouettes dated in the 1800s and two silhouette matted and framed photographs. Dining room.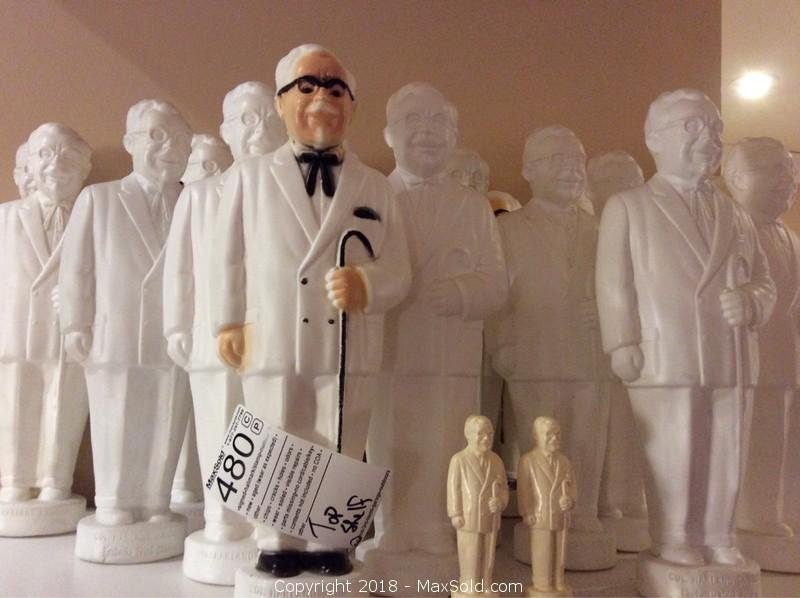 A collection of KFC Col. Sanders plastic coin banks.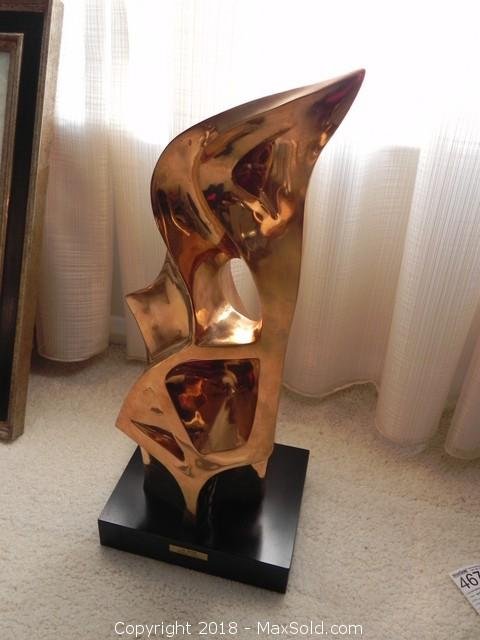 A magnificent abstract example of Seymour Meyer's sculptural forms. Abstract bronze sculpture with black wooden base, titled La Tete, needs basic cleaning, 10X8X24.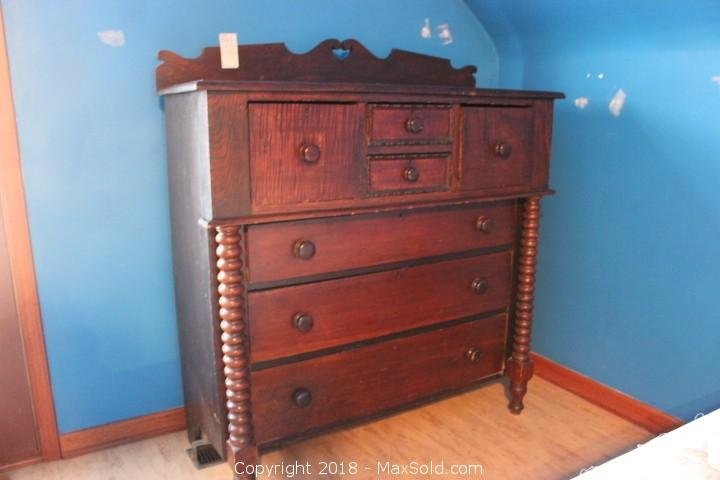 Antique bonnet chest with tiger oak drawer fronts, wood pulls, turned exposed front legs beside 3 lower full length drawers, 48 x 19 x 53, Note: wear consistent with age. Bring help and equipment to remove this large item from the second floor.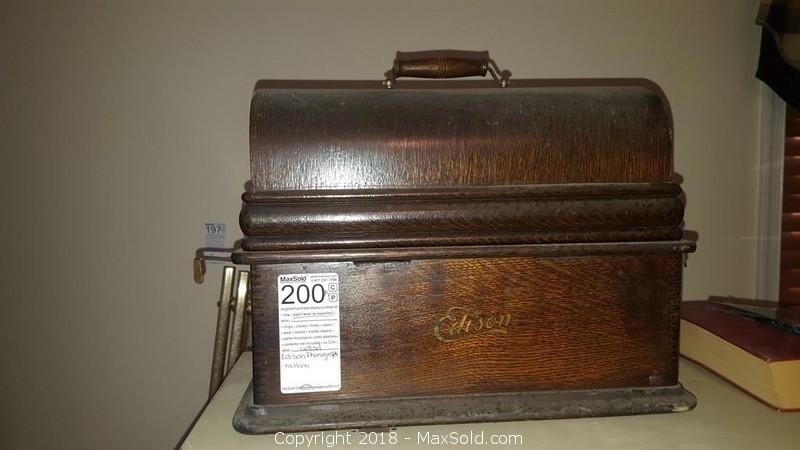 Antique Edison Cylinder phonograph, missing horn. Note dust, untested.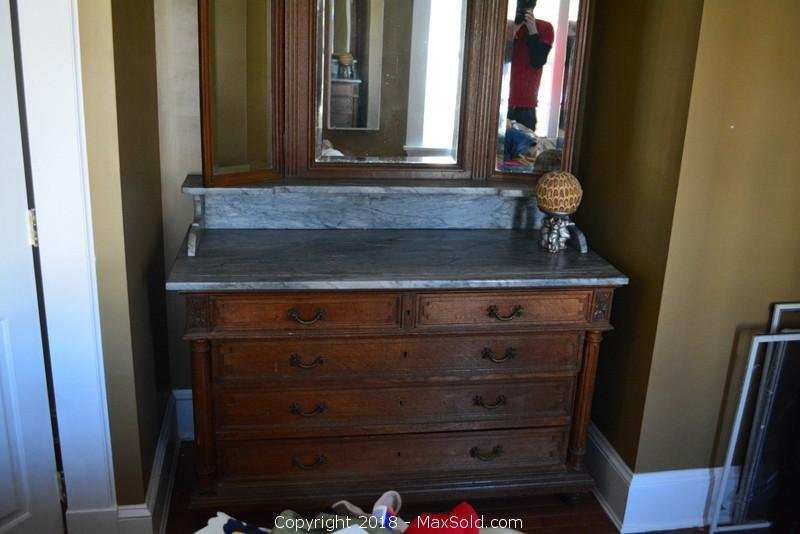 Antique Marble topped Tiger Oak dresser 53X24X39.75. With wing mirror, 82 tall. Extremely heavy piece. Located on second floor. Bring help to move. Some scuffing and paint splatters to wood.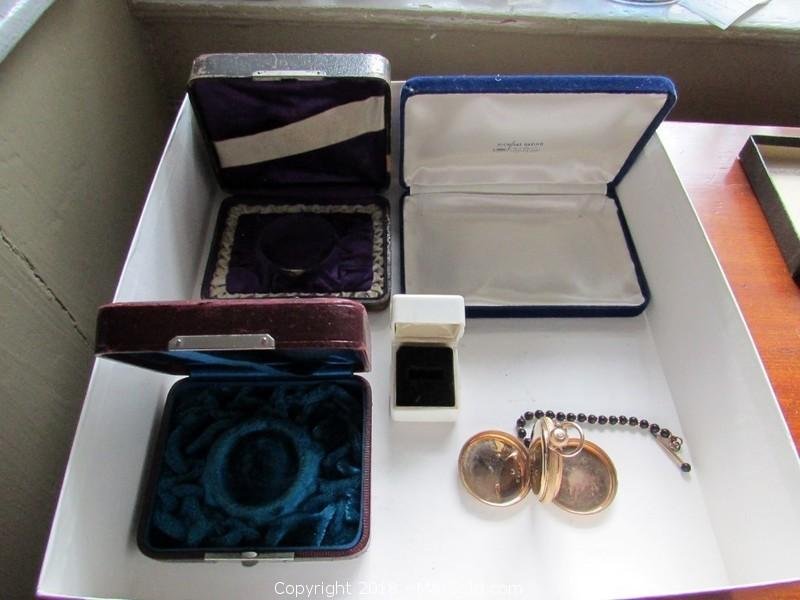 Antique Waltham pocket watch. Untested. Engraved case. Empty boxes from various jewelry.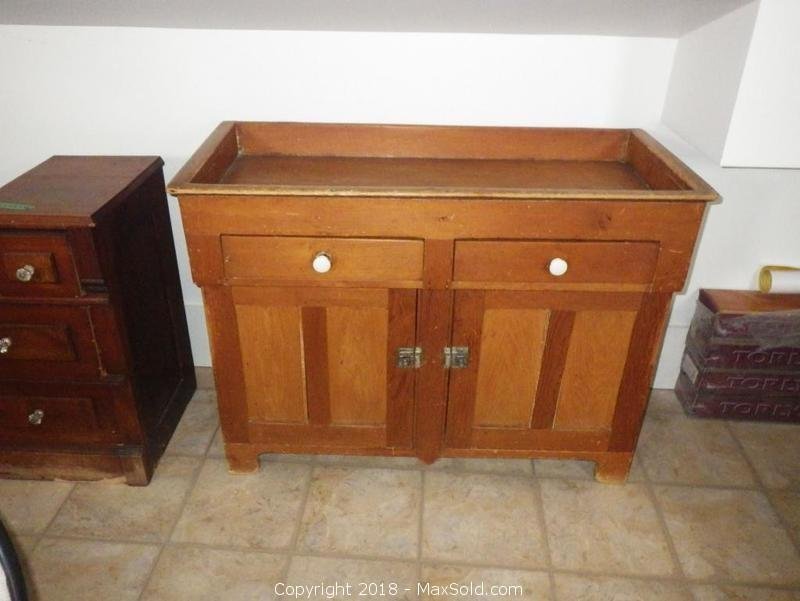 Antique Wood dry sink 44X20X33. Note cracks, wear and scratches. Knobs are not original. Bring help to move.

  

Approximately sixteen linear feet. Granite top counter and backsplash. Handles included.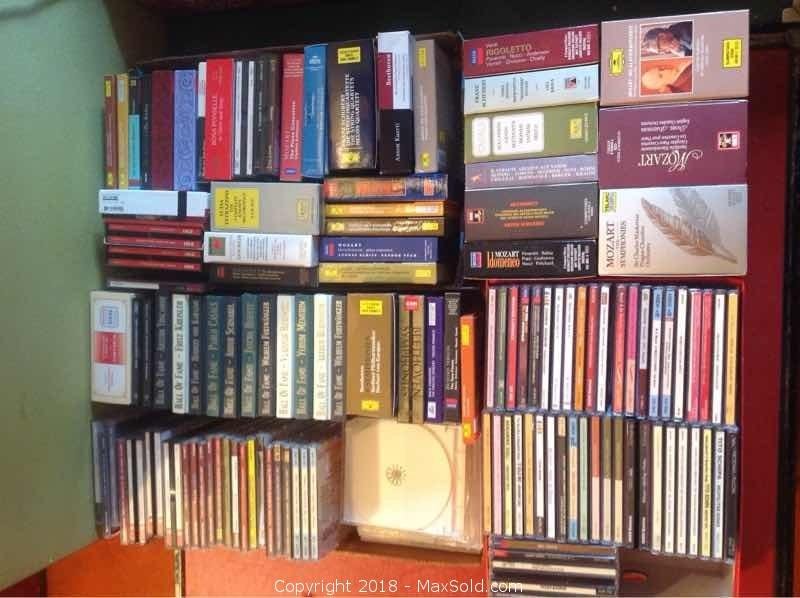 Artists include Mozart and Beethoven. Sold as is.

  

Assorted NHL-NBA-NFL-MLB Rookie Cards GREAT SELECTION Quantity: 1 box of 3000+ SOLD AS IS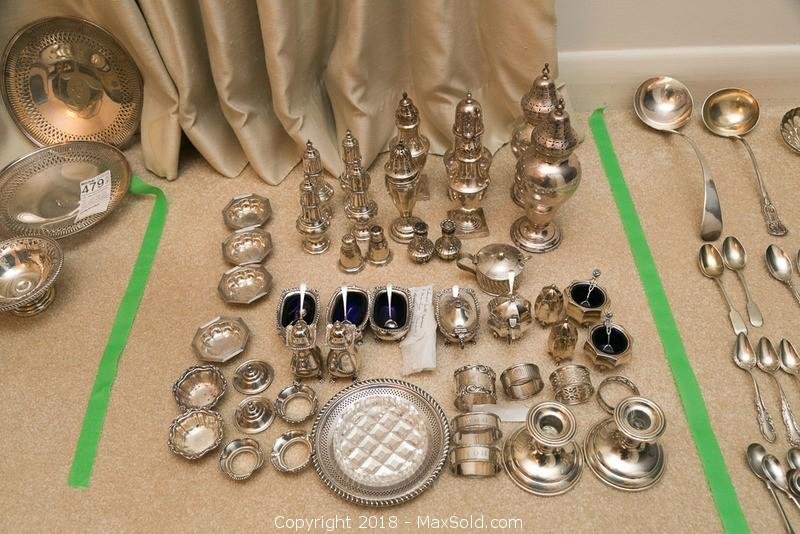 Assorted salt and pepper, small serving containers, candle holders and more.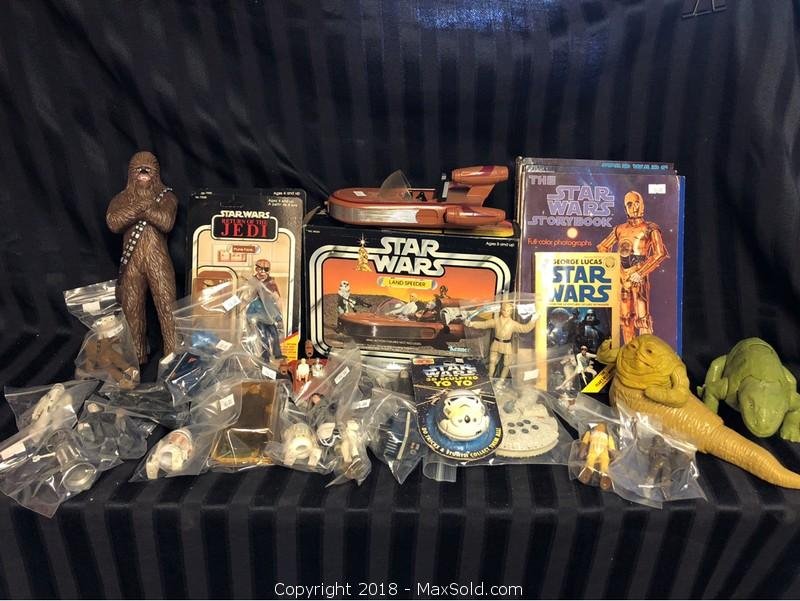 Assortment of Star Wars collectibles and action figures.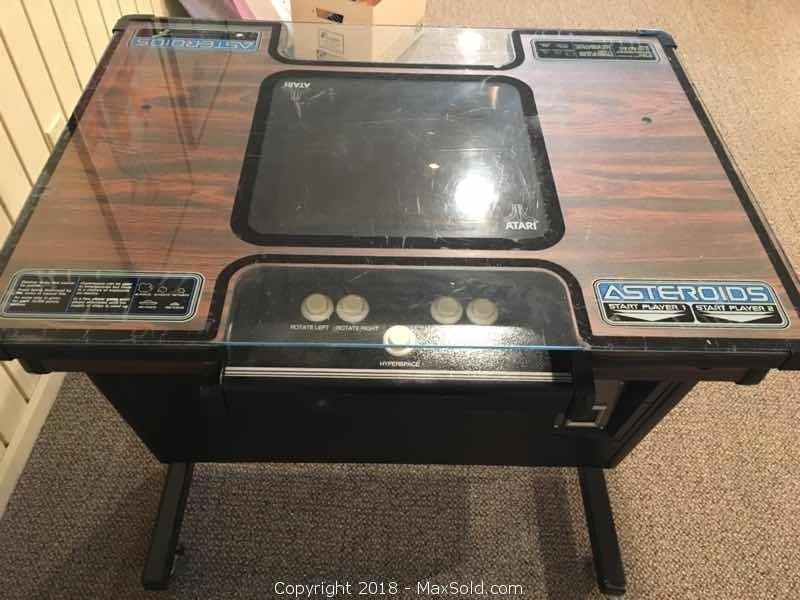 Atari Asteroids game, model 265XX serial number 174. In working condition. Includes extra parts, ground wire etc.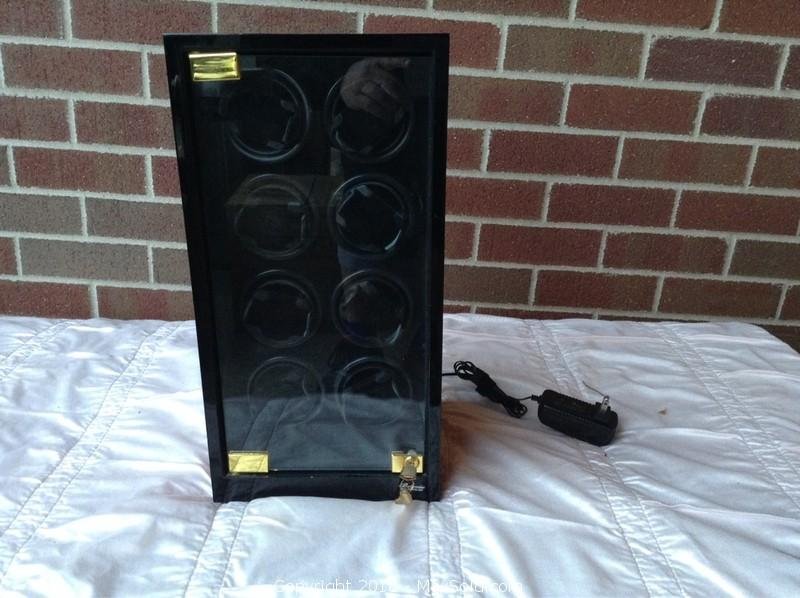 Belocia 8 watch automatic watch winder. Keeps 8 automatic time prices properly wound to ensure proper function and spring longevity. Each of the 8 orbits can be separately set per direction, turns per day, etc. Each watch holder is spring loaded to accommodate a range of wrist sizes and the clip in to the orbit for secure holding. Glass front with burl acetate outside. Black velvet lined, with controls on the inside of the cabinet. Very minor scuffs on exterior. Small glass door lock functions and key is with unit. A very practical watch winder for 8 watches. 9x8x18.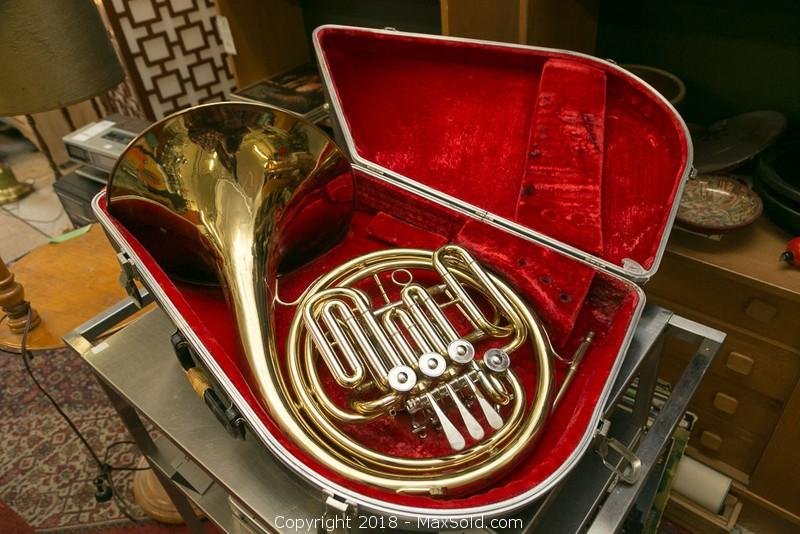 Brass French horn made by Boosey and Hawkes and hard case. Minor dents, Light wear.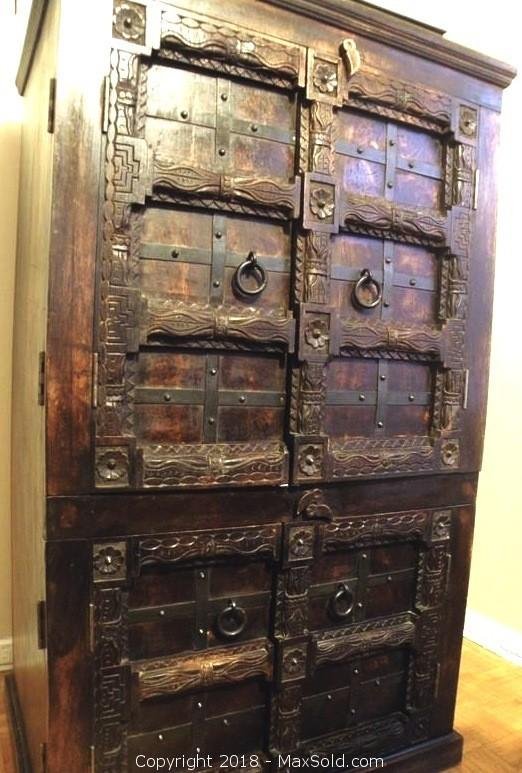 Brought to Canada from Jaipur, India. Width (side to side): 34.5" Height (from base to top): 58" Inside Depth (from front to back): 24"/ 2 ft. It has a whole at the back for cable wires & equipment cords. It has two (2) compartments and removable shelves? four (4) shelves in total. This piece is solid and sturdy. It has been polished with citrus oil and linseed oil regularly and no harsh commercial chemicals or polish. This is Extremely Heavy. It has no damages and no scratches.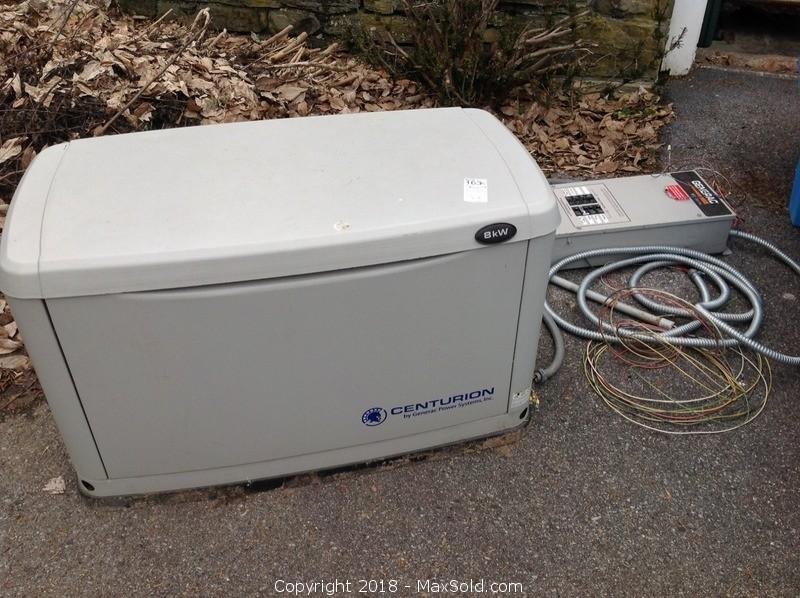 Centurion by Generac. Working condition Full House Generator. 8kw propane generator. Panel included and installation outlets. 46X24X30. Heavy! Please bring help to move. Carriage house exterior.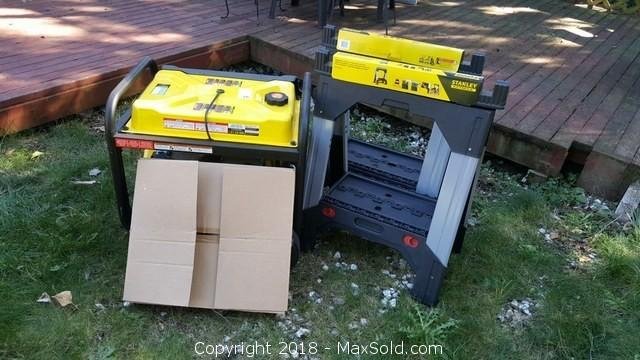 Champion Global Power Equipment dual fuel generator model 71530. Runs on gas or propane. Never been used. 2 Stanley saw horses also included, also never used.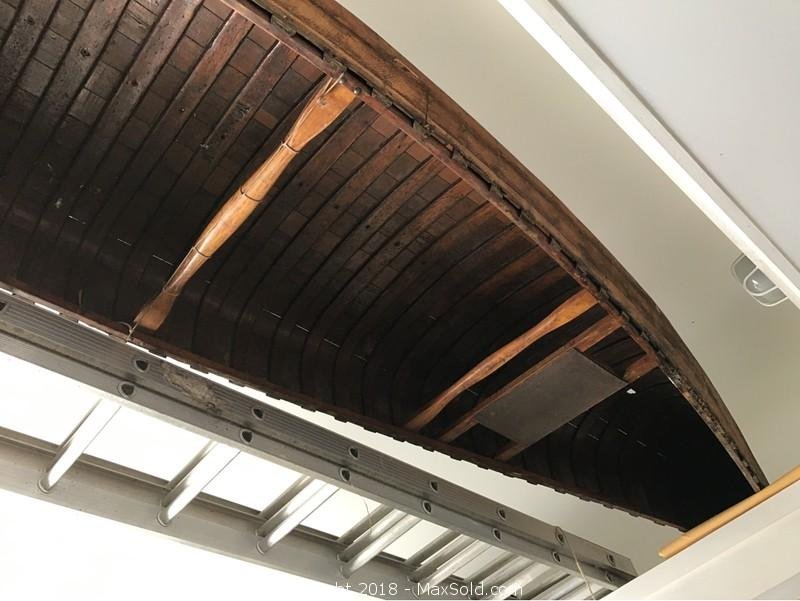 Circa 1913 as per seller, from Algonquin Park lodge, approximately 16 feet. Note: Damage, holes. Will require some work to make seaworthy.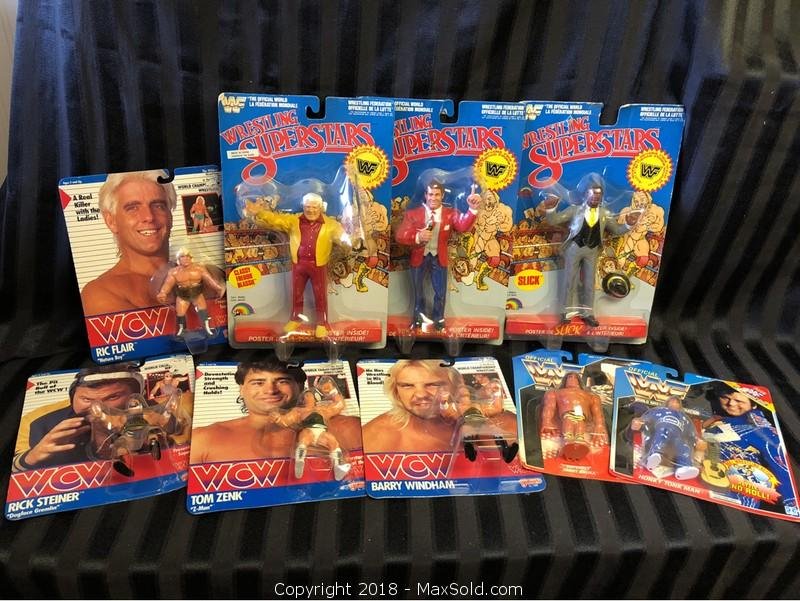 Collection of brand new in box WWF and WWE wrestling action figures.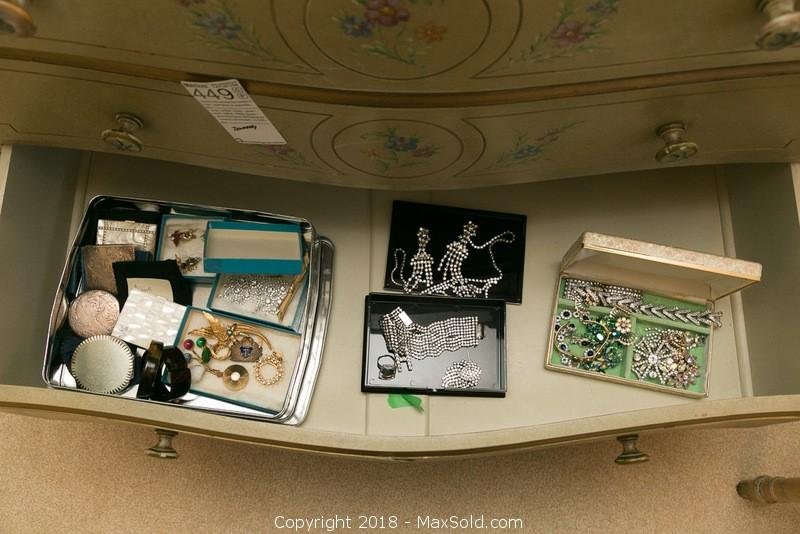 Collection of costume jewellery.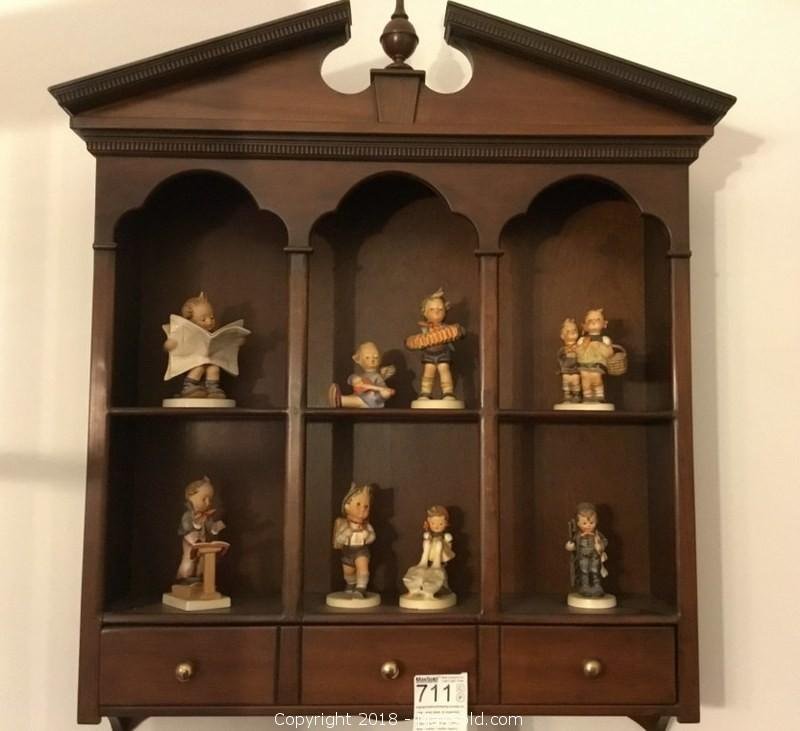 Collection of eight Hummels and wall shelf with drawer. Shelf is 24x5.5x29.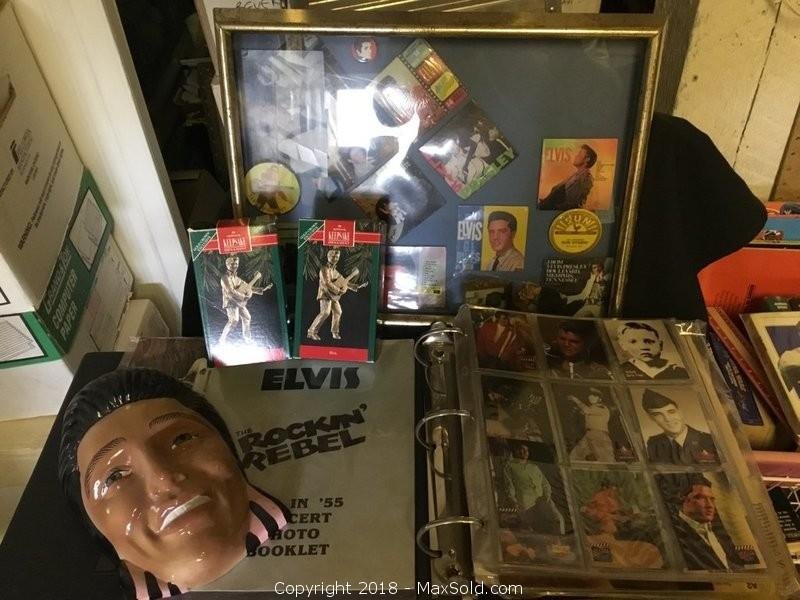 Collection of Elvis Presley cards, dolls and figurines, music and collectible items of the King.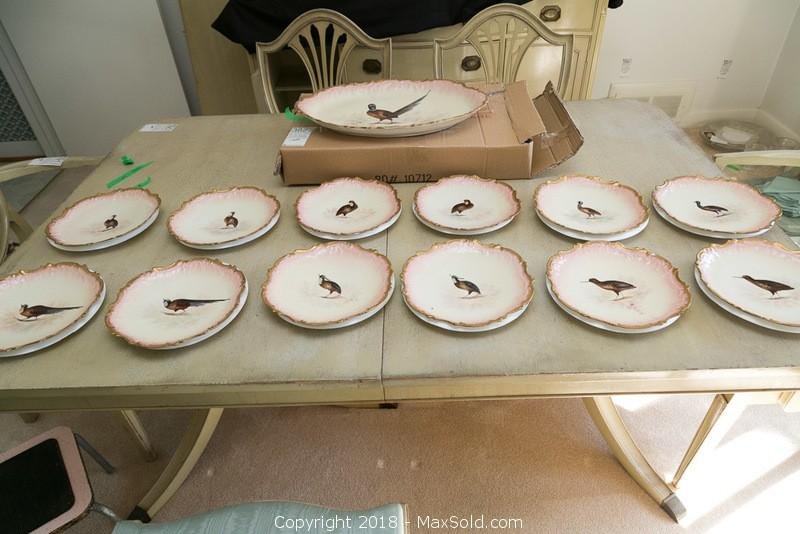 Collection of Limoges game plates and platter. Note some chips.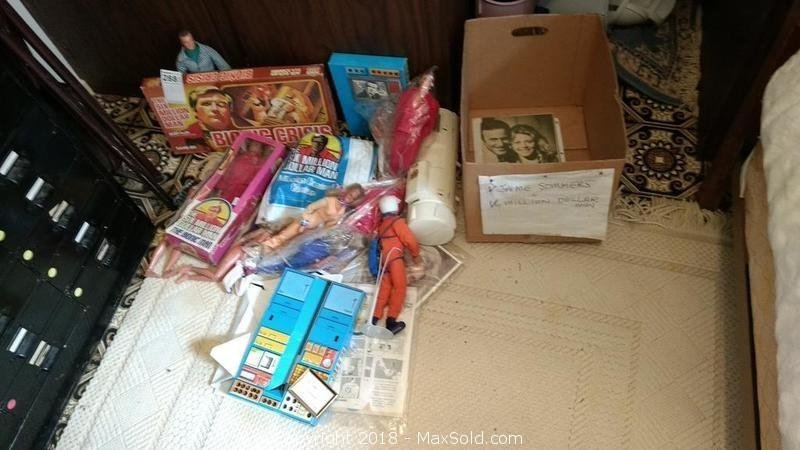 Collection of six million dollar man dolls, one new in box but box has visible damage, mission control center photos and books and more.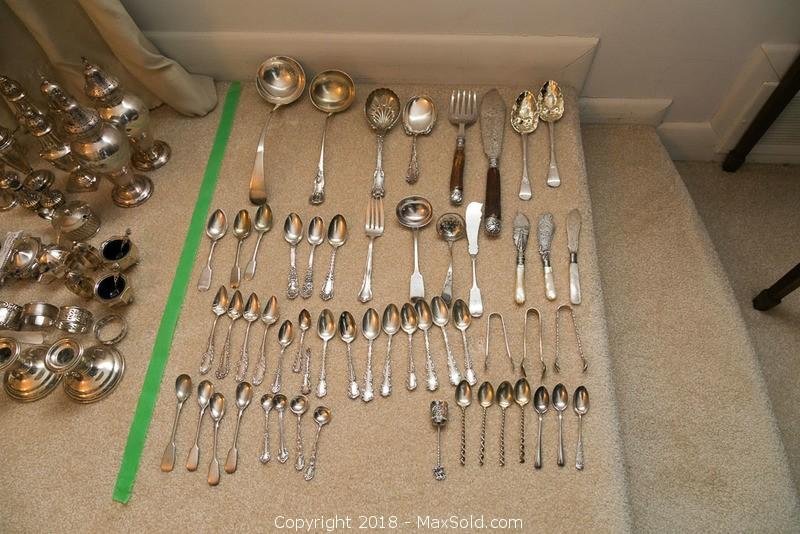 Collection of sterling silver spoons, spreaders and tongs. Assorted sizes.

  
Lift
Sold on MaxSold for $1700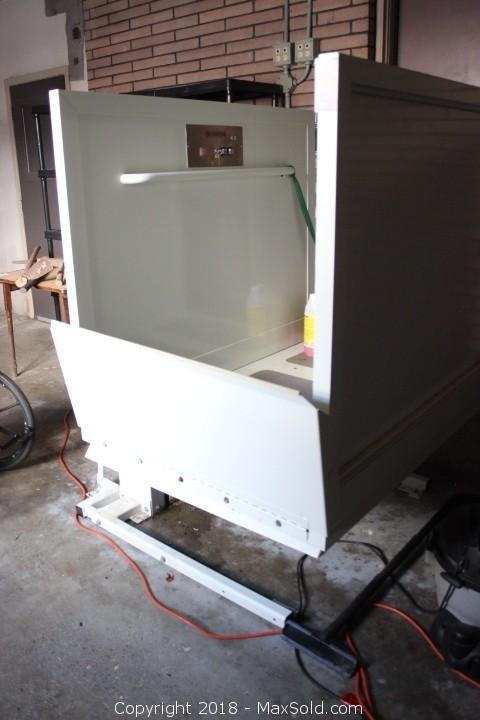 Concord Handilift Vertical wheelchair platform lift, 39 x 54 x 64 at current height. Includes owners manual and installation and service manual. Installed inside garage; protected from weather. Note: alternate pickup day and time to be established after auction close.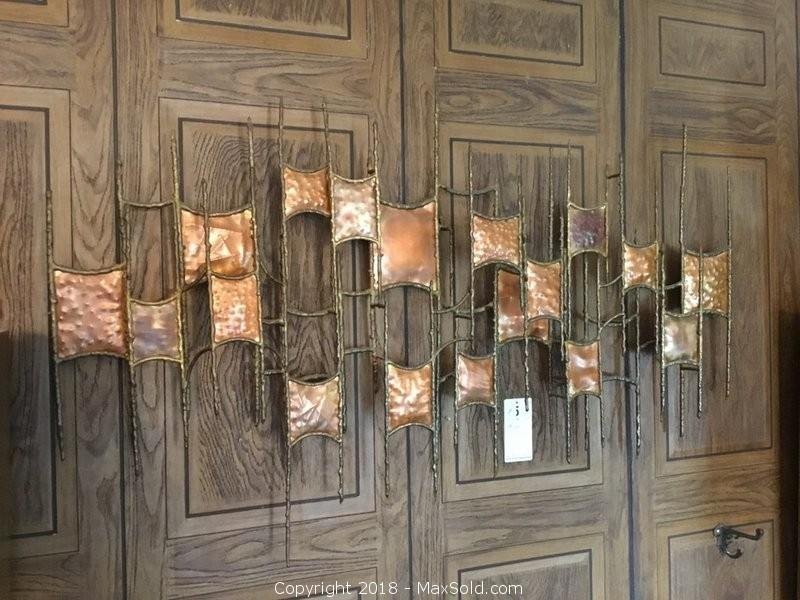 Copper and metal art piece 44X28.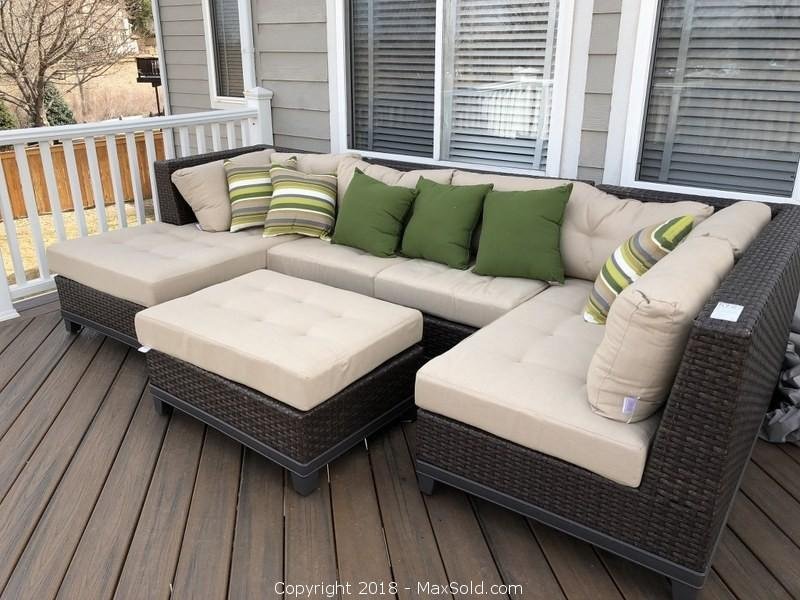 Cushioned, Sunbrella-brand fabric covered pillows on woven-style sectional 118X54X30.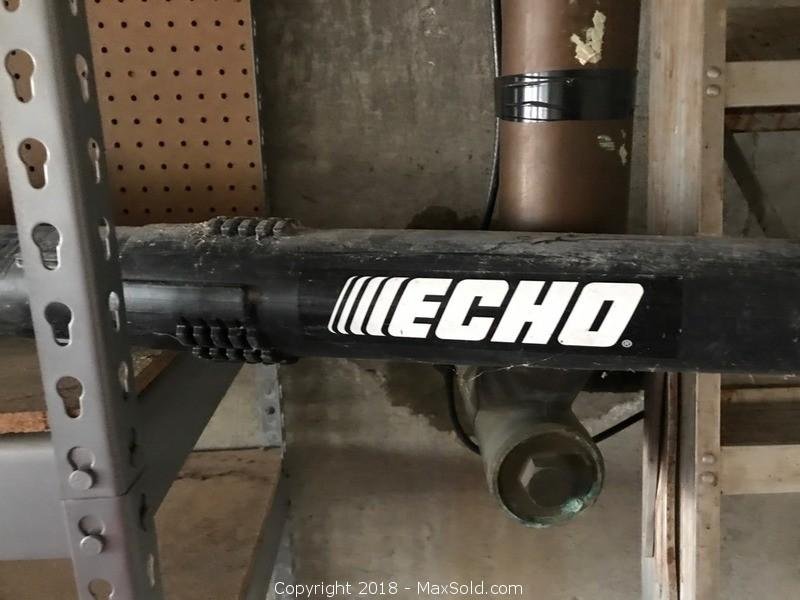 Echo gas-powered Leaf Blower. Working condition NOT known.

 
Drums
Sold on MaxSold for $421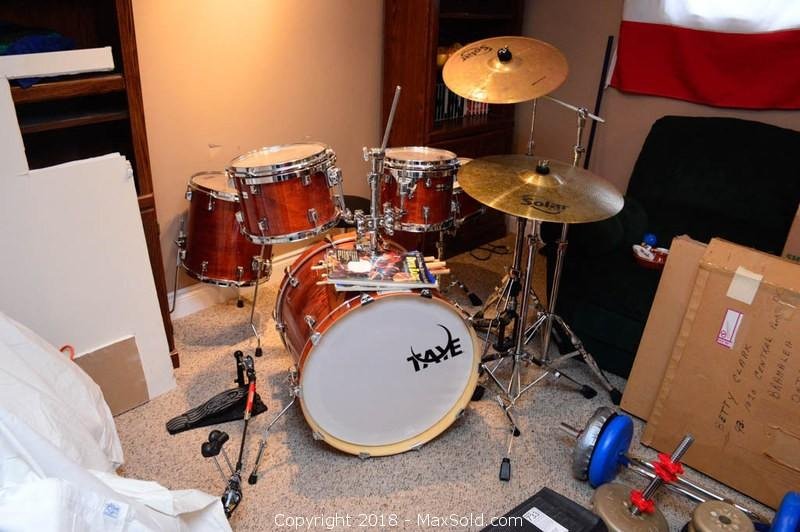 Evan and Taye drum set with Solar by Sabian cymbals. Seat. Gibraltar And Taye Foot pedals. Drum sticks and books. Note wear.

  
Decor
Sold on MaxSold for $690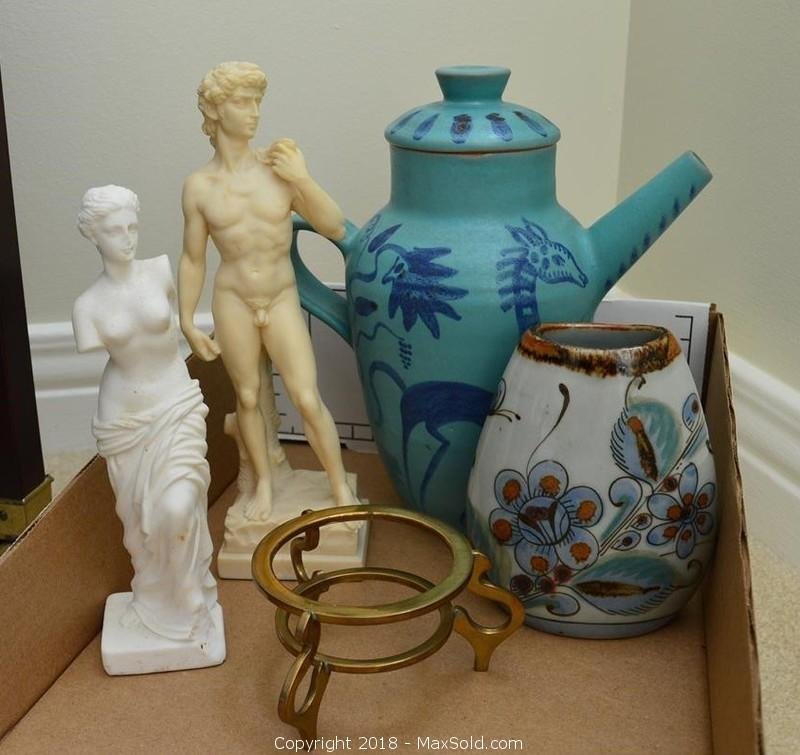 Figurines teapot and vase made in Mexico and a magazine rack measures 10X17X18

 
Cloisonne
Sold on MaxSold for $90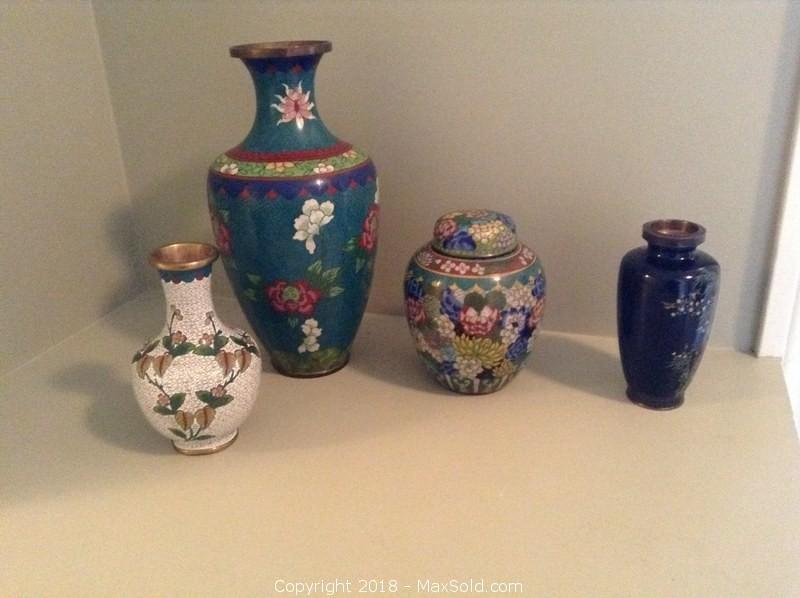 Four pieces includes vase 11.5 tall, lidded ginger jar and two small vases.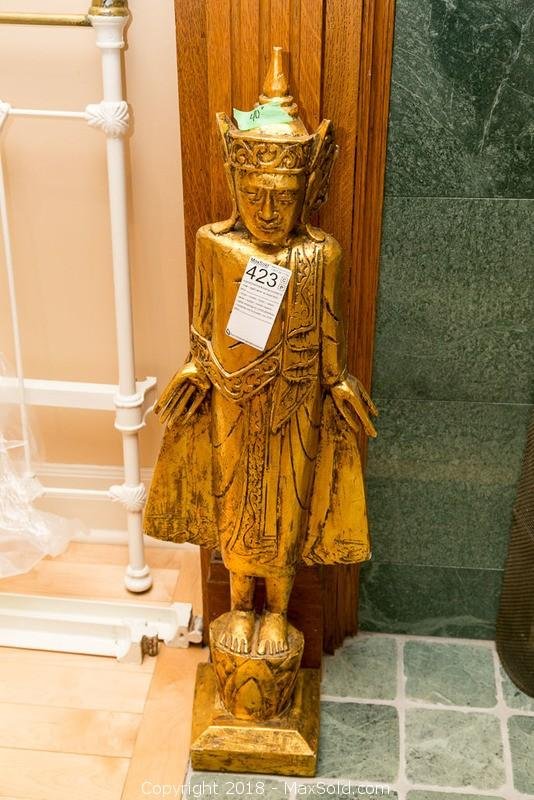 Gilt wood Thai statuette. 40" in hgt.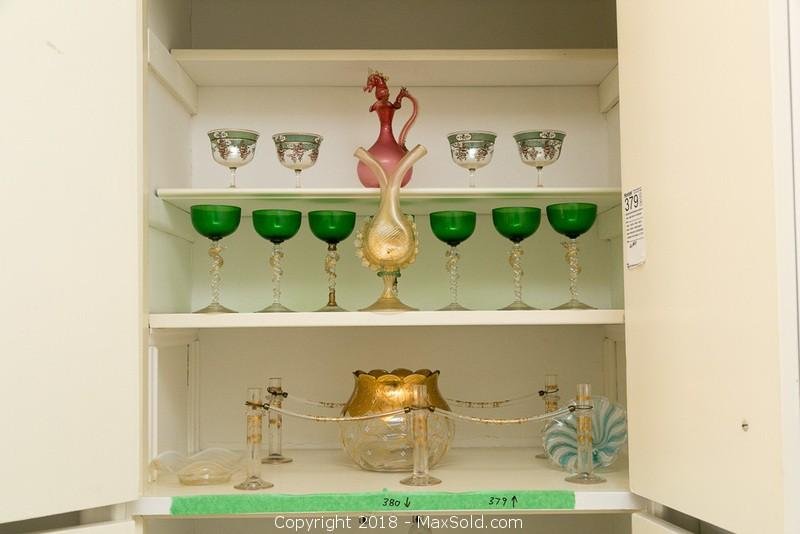 Glasses and glassware.

  
Ukulele
Sold on MaxSold for $185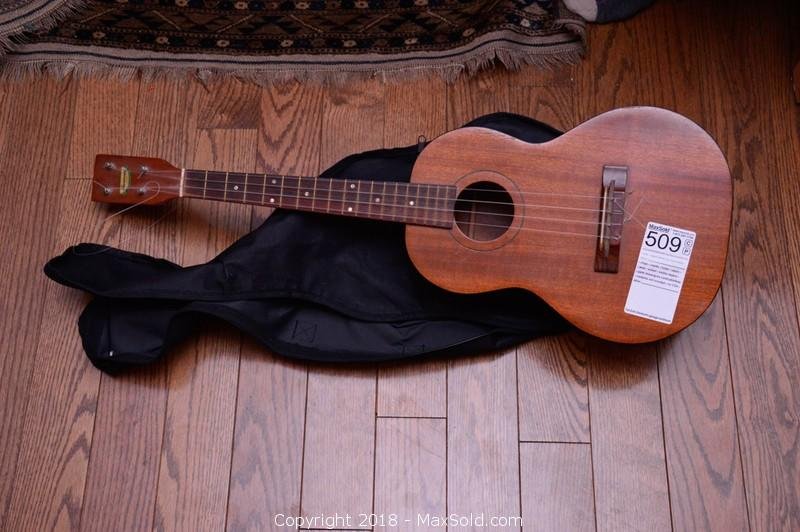 Harmony ukulele. Note scratches.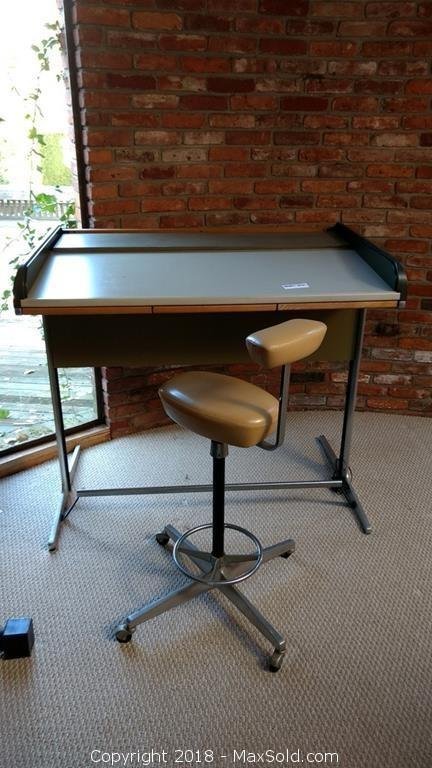 Herman Miller drafting table with stool. 50X33X43. Item is on main floor observation room. No stairs. Bring help for moving.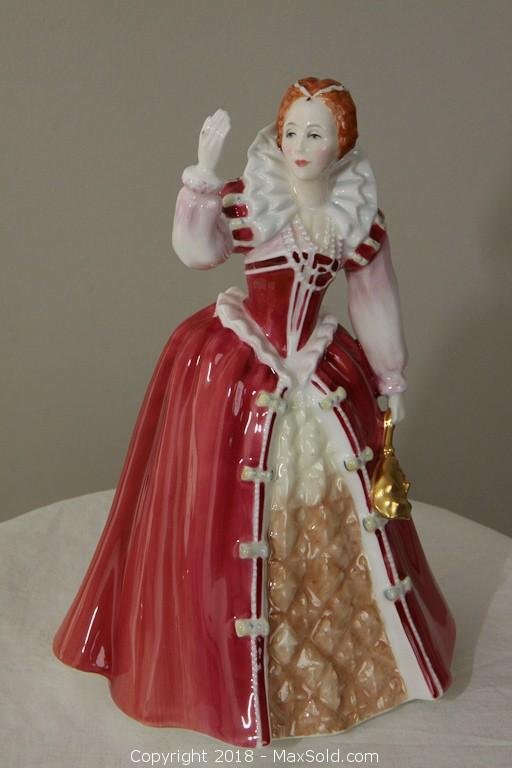 HN 3099, Queen Elizabeth the First, 9 high, no damage.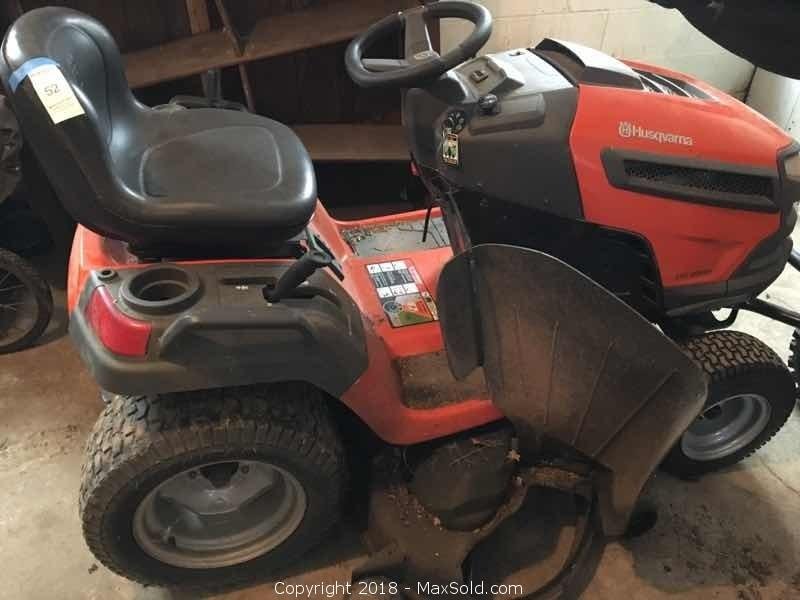 husqvarna riding mower. 24 HP Kawasaki engine. Working condition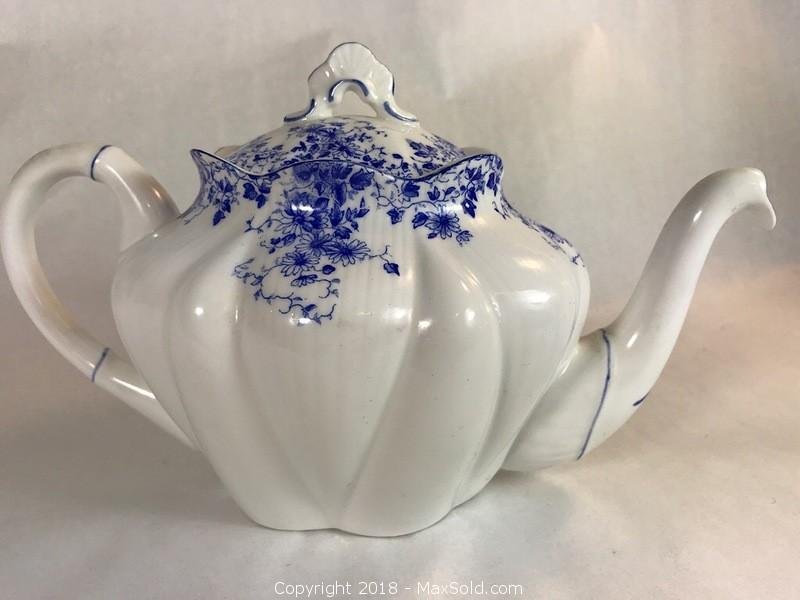 In excellent condition with no cracks, chips or crazing.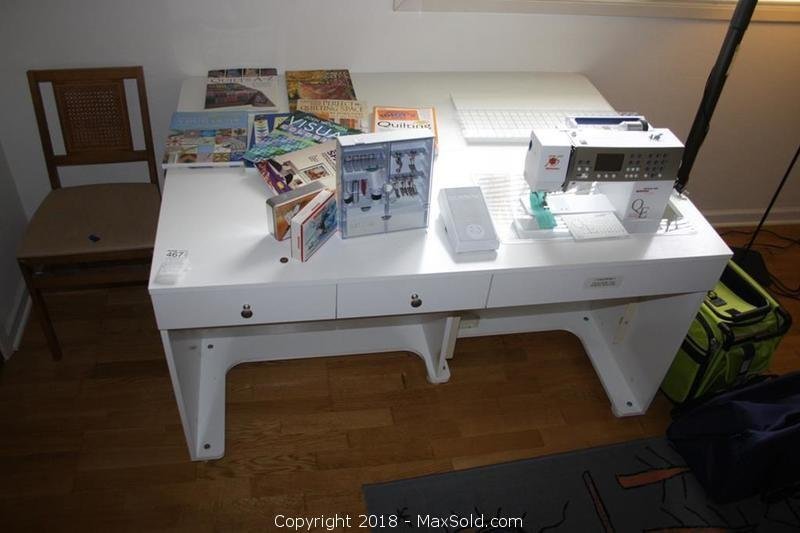 Includes Aurora 440 model Quilters edition sewing machine and white laminate sewing table measuring 55x41x29. New power board installed by authorized Bernina Repair Center March 2018. Untested. Quilting books and sewing notions included.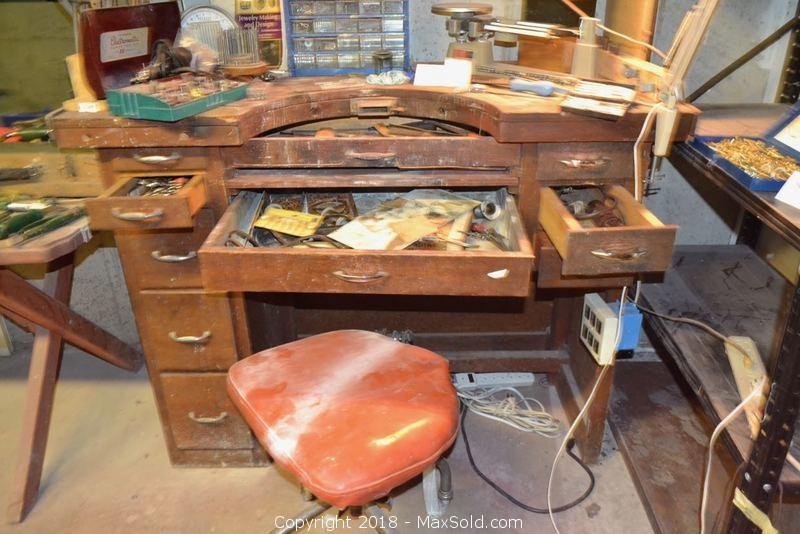 Jewelers Bench 49X23.5X36.5, 10 drawers, stool, many tools and supplies.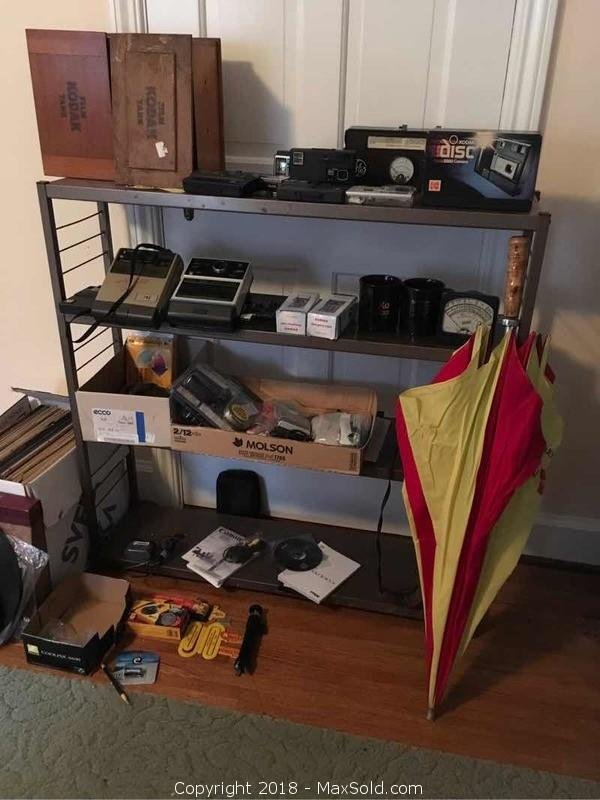 Kodak collectibles, including Cameras, Film Tanks, Film, flash cubes, umbrella and more. Record Albums are not included in this lot.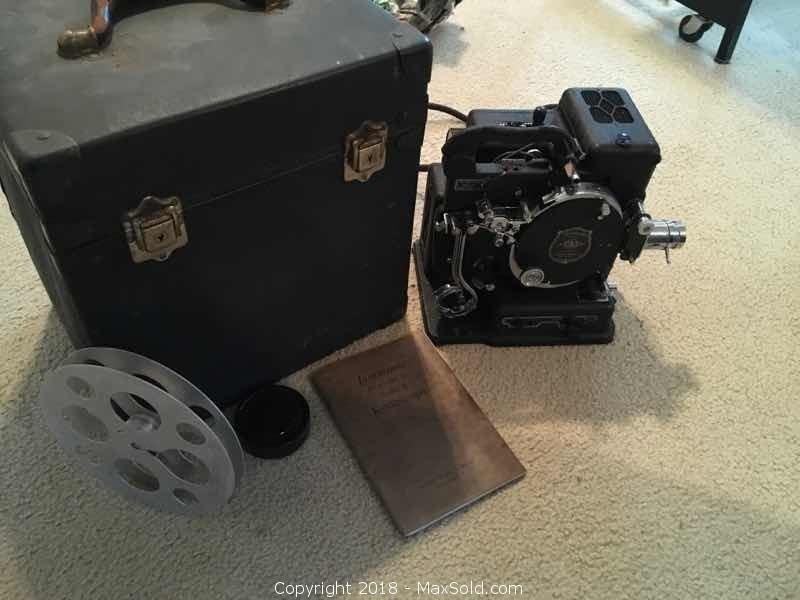 Kodak Kodascope Model B. Powers up, has case and instructions.

  
Wine Cooler
Sold on MaxSold for $415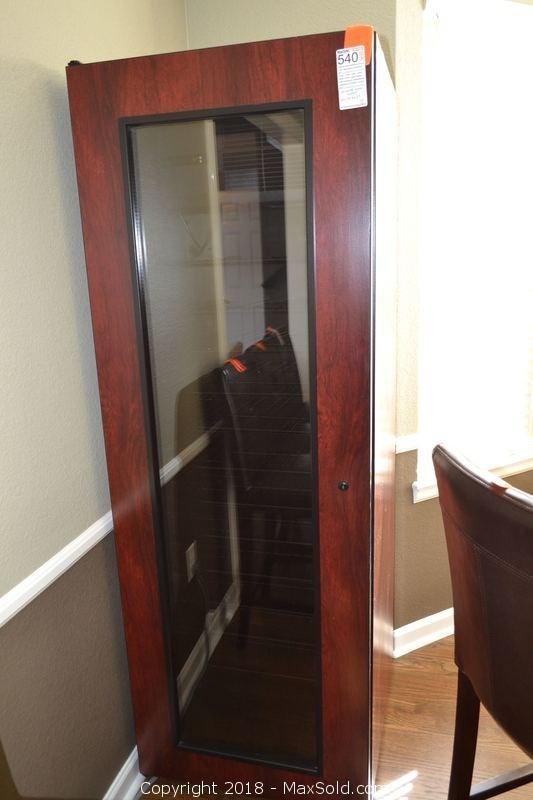 KOOL SPACE Wood and Glass Wine Cooler, Works and has a locking door with keys. 24X70.5X27.

 
Pasta Maker
Sold on MaxSold for $141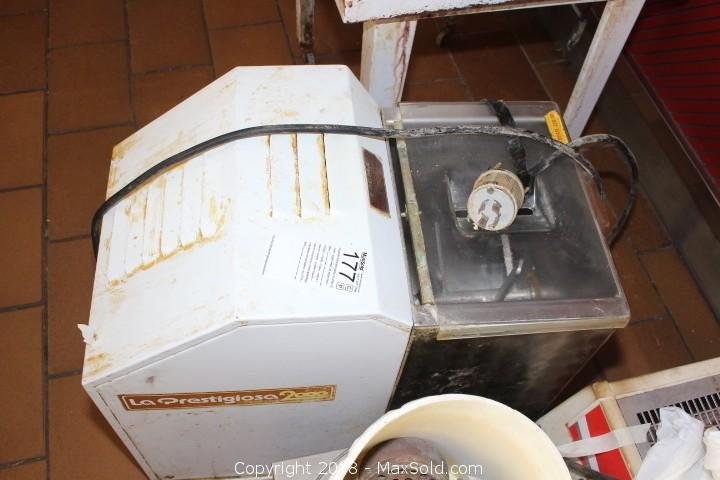 La Prestigious 2000 by Faema, includes pasta discs and knife. 23X14X25. Very heavy, bring help. Commercial pasta extruder, makes your own fresh pasta, multiple knives to make different cuts. comes with a fan cooler. Untested.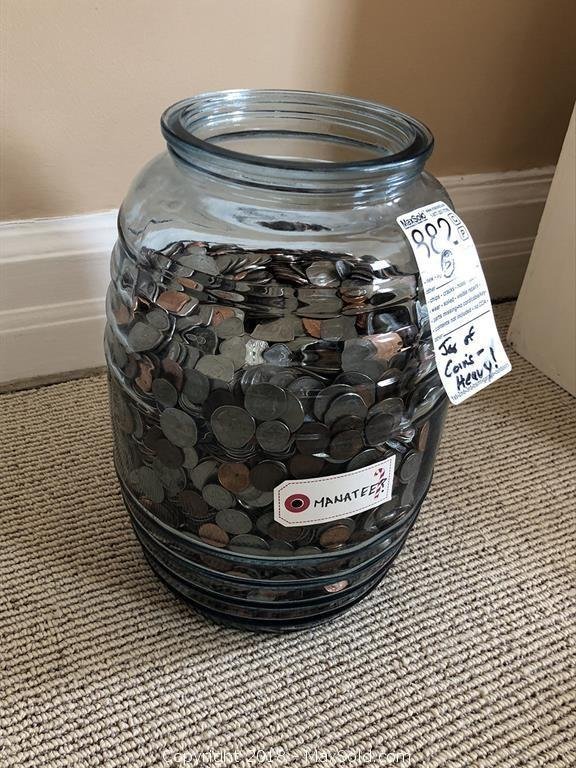 Large jar 9X13 of coins.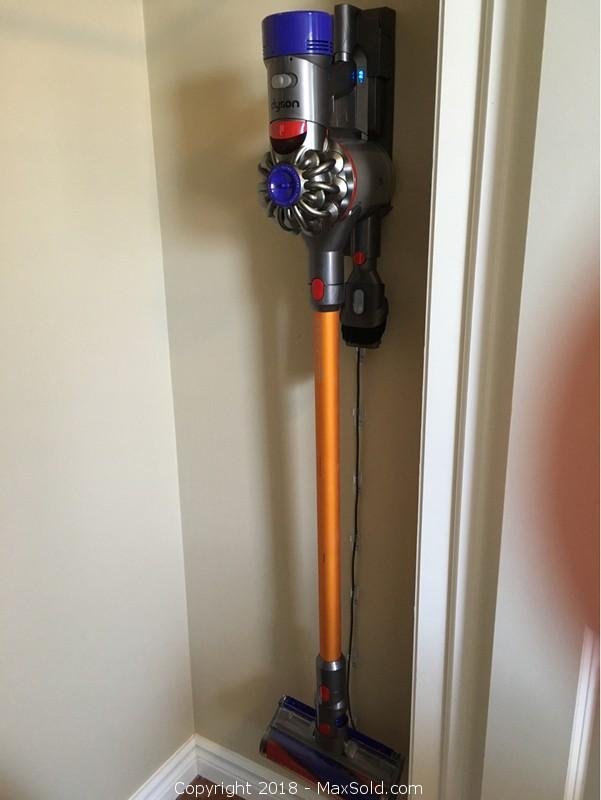 Like new, barely used all parts with it.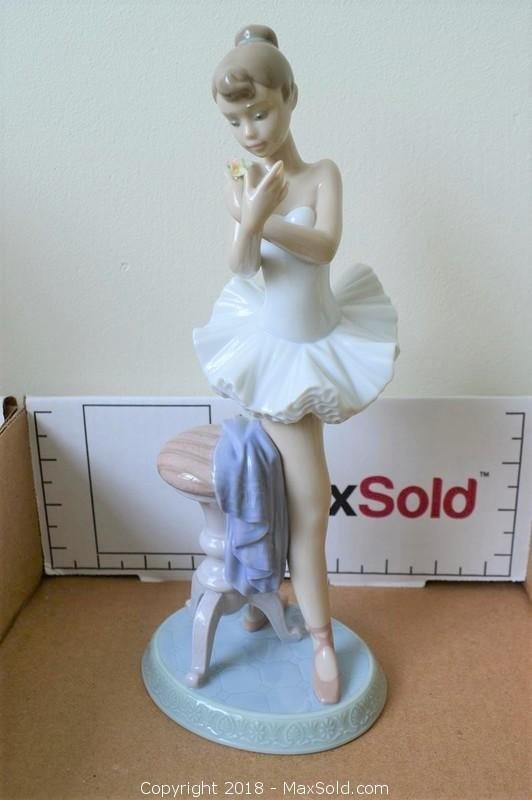 Lladro figurine 10 inches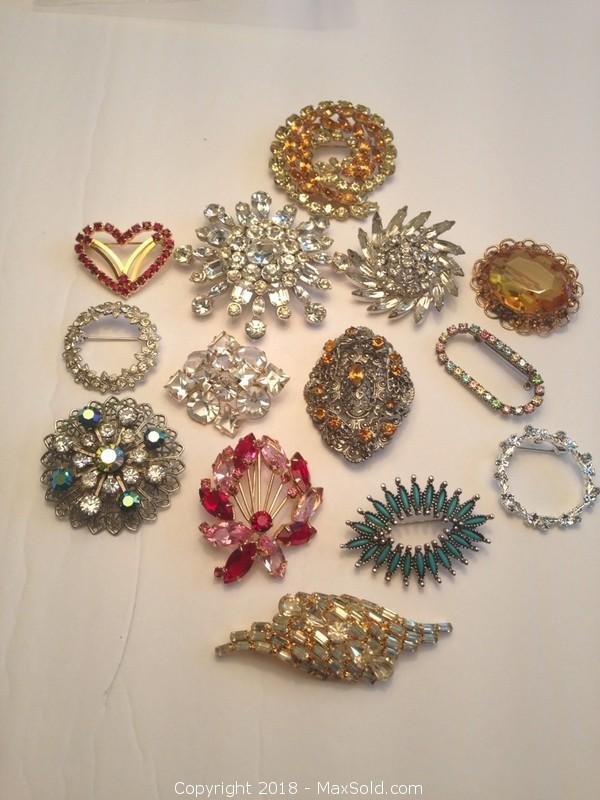 Lot of 14 rhinestone Brooches.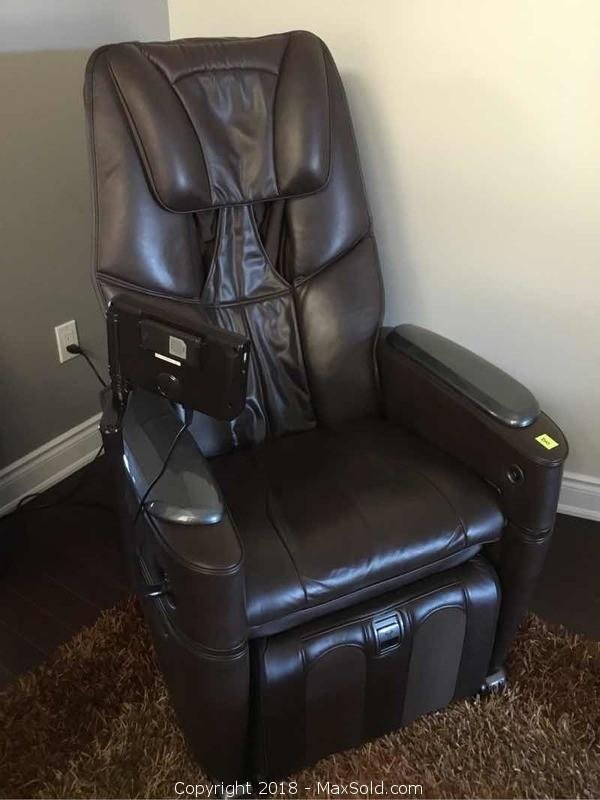 Massage chair see video Very heavy bring adequate help 33X38X48 https://youtu.be/C8XNlZ5tXq4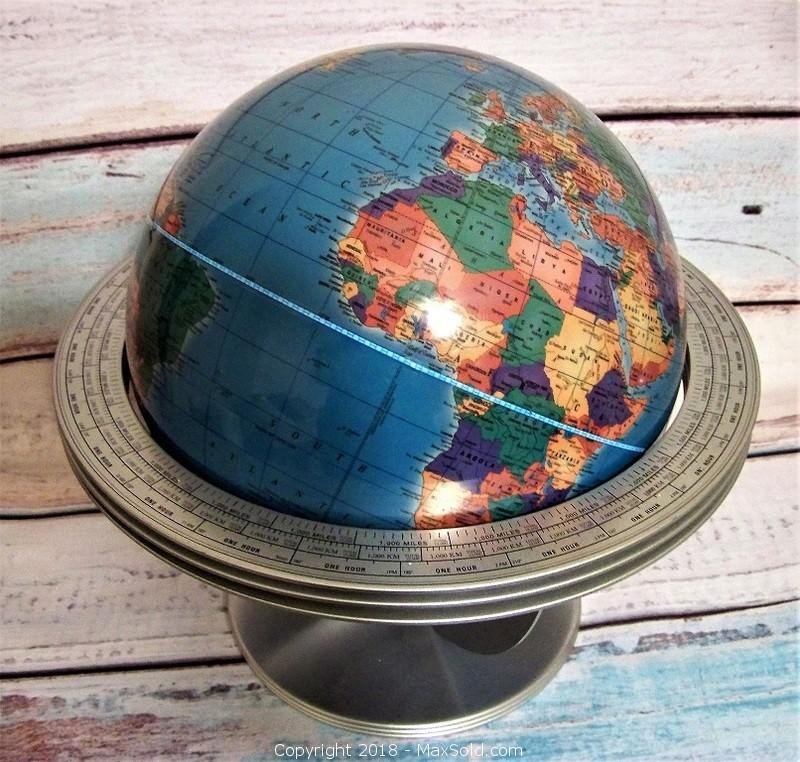 Measures approximately 15" tall by 15 1/4" at its widest (at the rings) on a 9" base. Sphere is completely position-able and removable. Excellent pre-owned condition with some light rubs & scratches possible.

 

Metal planes, cars, trains, tractors and more. Note wear on some.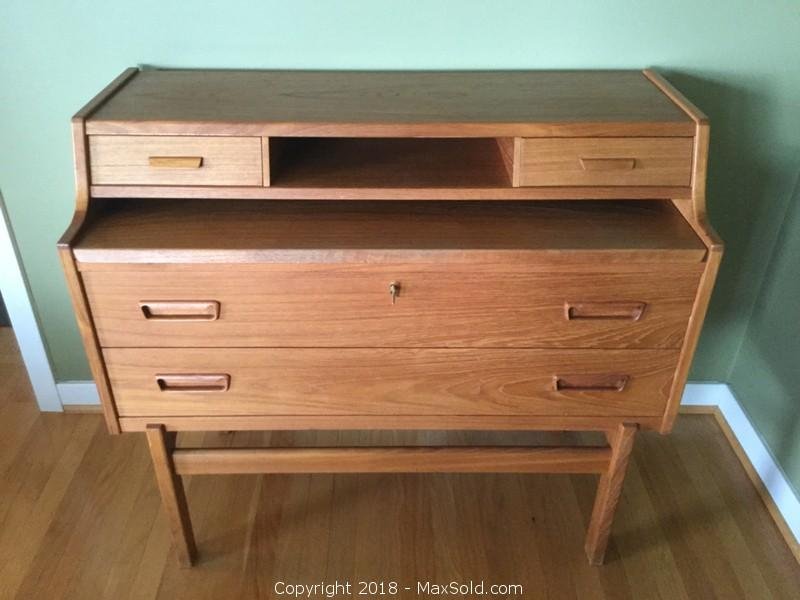 Midcentury Danish vintage teak writing desk with locking drawer 37.5X16.5X33. Depth with open desk is 27.5 inches. Two small drawers and two larger drawers. Key included. Furniture Makers Danish Control stamp inside drawer. Good condition with some fading and normal wear.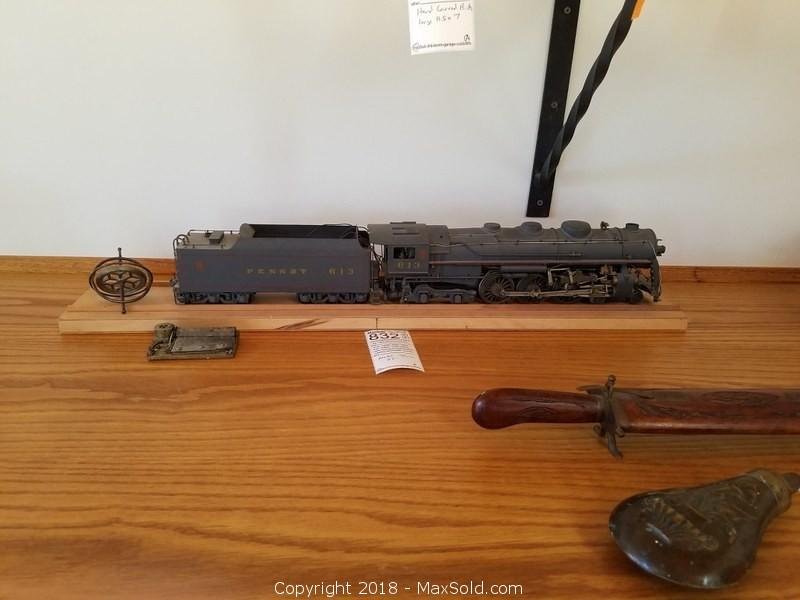 Model Train titled Pennsy 613, 23 inches long. A gyroscope and the broken innards of a music box.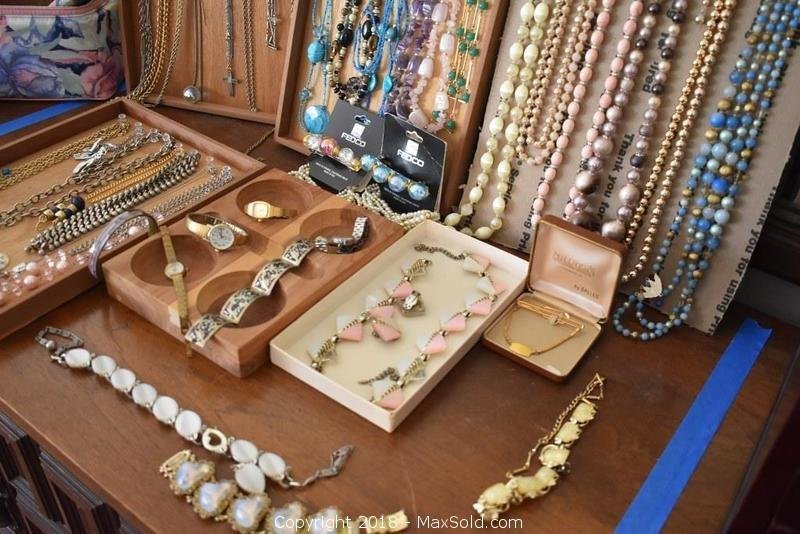 Necklaces bracelets watches.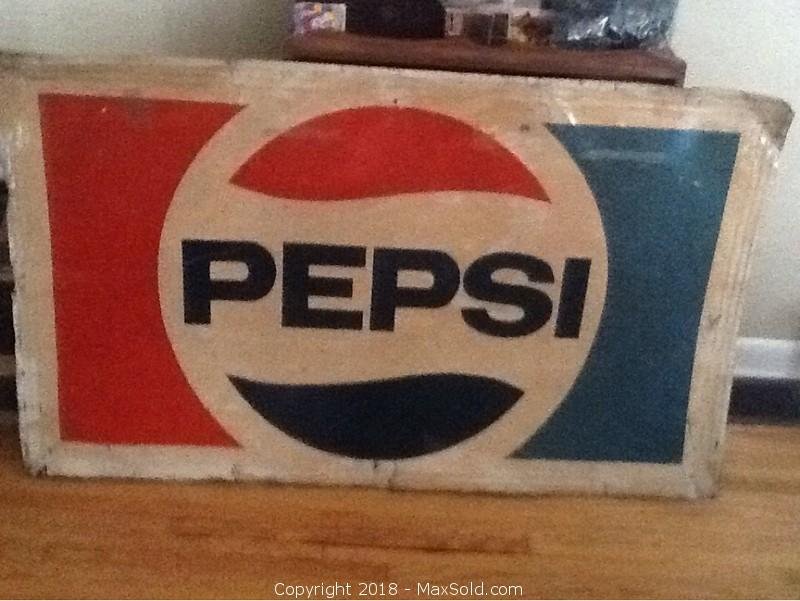 Needs to be cleaned has a smokey smell. 5 feet by 3 feet.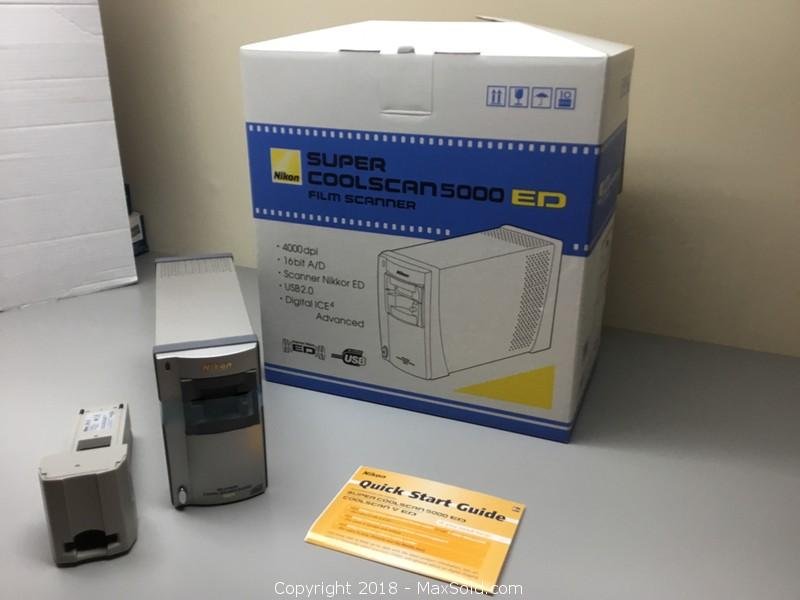 New. Unused with box and guide. this 4000 dpi optical resolution film scanner has 16 bit AD conversion, 8 or 16 output. Advanced suite of image correction technologies, 11- 20 sec scan speed. USB interface, Mac and PC compatible. This item retails for $2600.00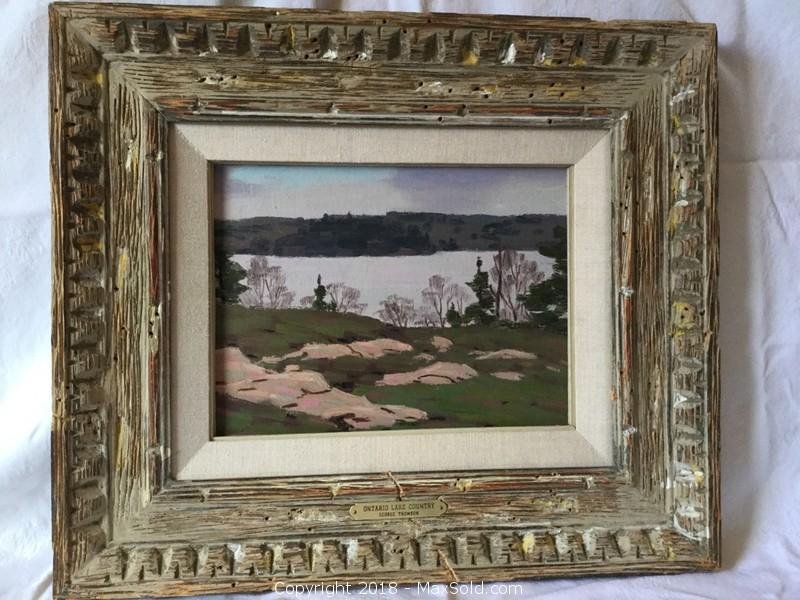 Oil on board, George Thomson OSA, Canadian 1868 to 1965, Ontario Lake Country, unsigned, in original hand carved frame. Inscribed verso: May 8/41 PM Gull Lake, 6 miles south of Minden, Haliburton, with gallery stamp and certification. Provenance: Tom Thomson Gallery, Owen Sound. Note from Seller: I visited the Tom Thomson Gallery a couple weeks ago and met with the curator to inquire about the information on the back of the painting. He explained that upon the death of George Thomson, he bequeathed a number of his works to the gallery which they subsequently sold to raise funds. This is one of those paintings.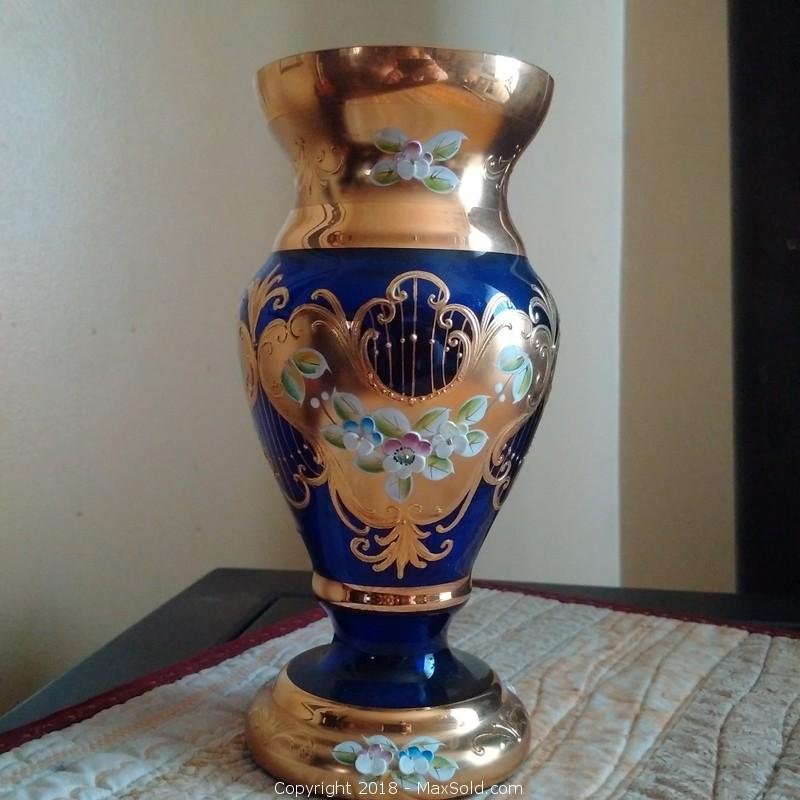 Original label intact. No chips or cracks, in excellent condition. Heavy gilding.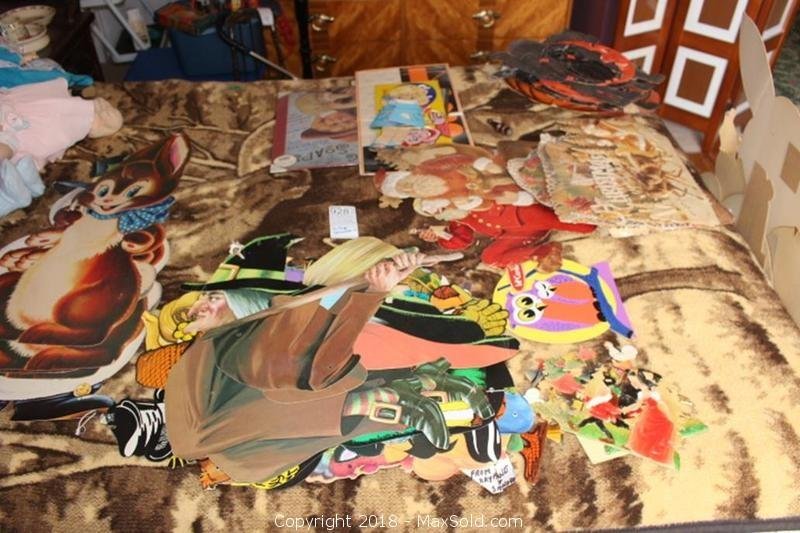 Over 30 pieces of seasonal paper signs and vintage pressed paper decorations incl Thanksgiving, Halloween, Christmas and Easter.

 
Buddhas
Sold on MaxSold for $198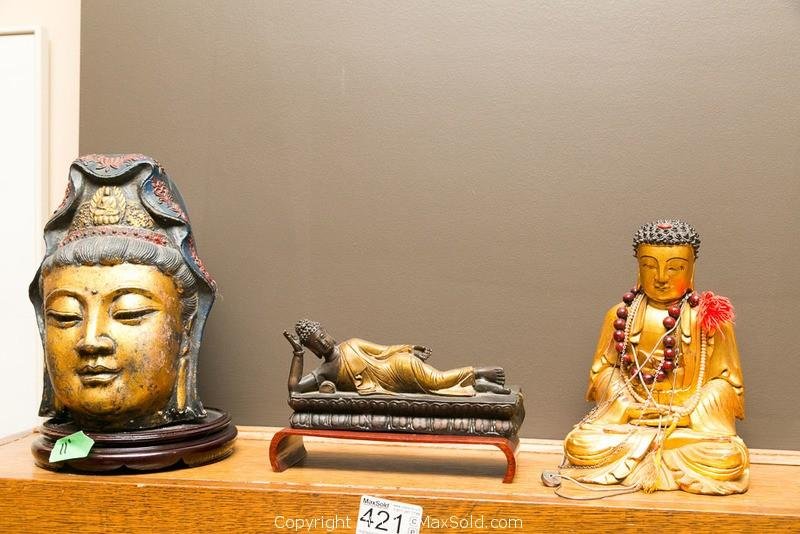 Painted wood Buddha, lounging metal Buddha on platform, plaster Buddha bust.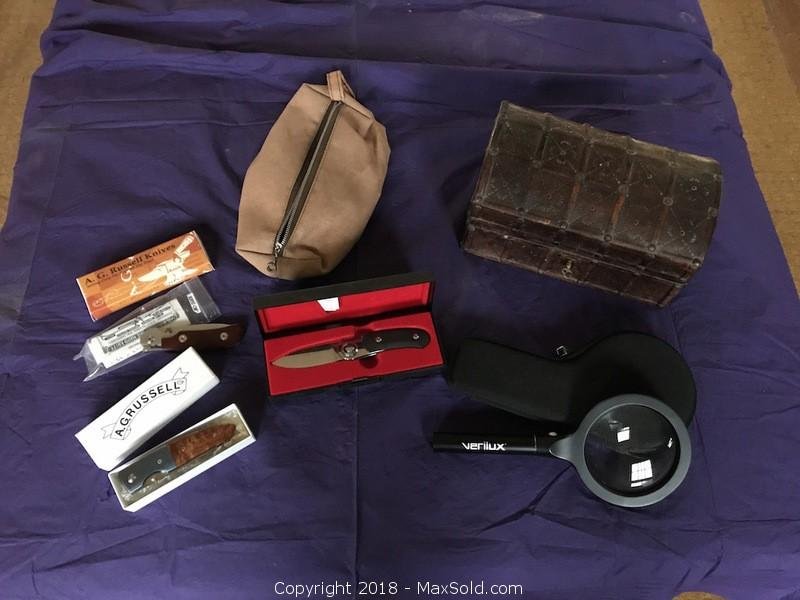 Paul Knife, & 2 A.G. Russell Knives, one of which looks new. Nice Magnifying glass with padded case. Treasure Chest mini trunk.

 
Cameras
Sold on MaxSold for $211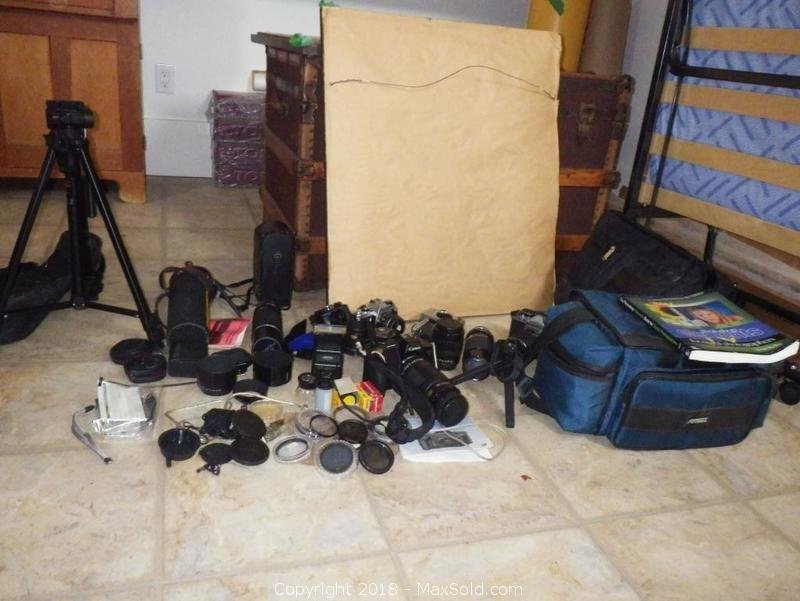 Pentax k1000 with sac Pentax m zoom 75 to 150mm lens, Pentax Spotmatic F body, Tamron 80 to 210 mm lens, Pentax me camera, lens 28 to 70mm, Lunasix F light meter, Sunpak 2000 BZ flash, filters, Fujifilm Finepix A7000 7.3mega pixels, Takumar zoom 7121703 lens, And More. Untested. Note wear.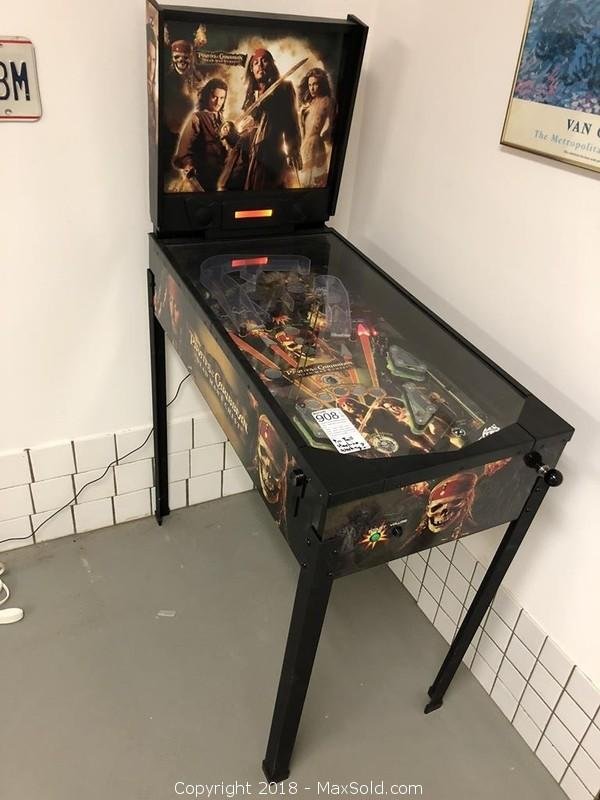 Pirates of the Caribbean pinball machine In working order. 18X3X55. In working order. Heavy, bring help for moving from lower level.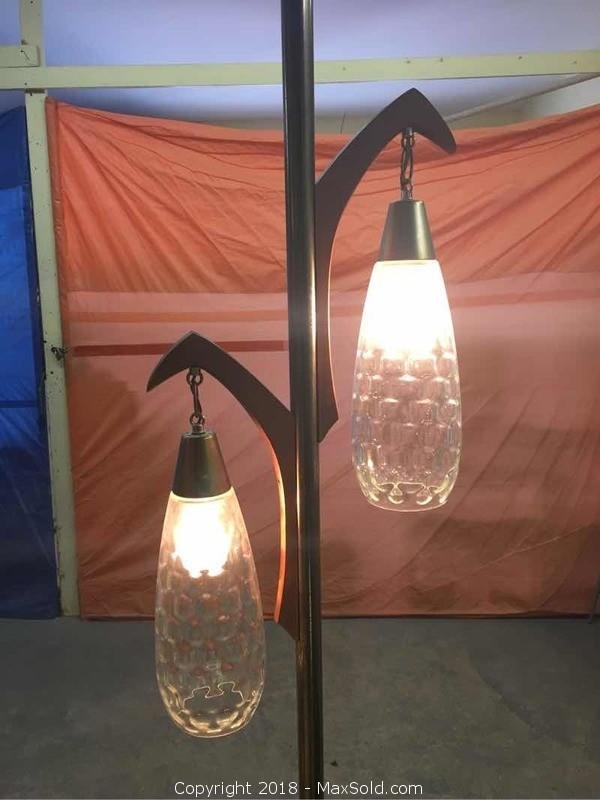 Retro/Vintage Pole Floor Lamp With Tear Drop Style Glass in working condition, no cracks to glass, wear appropriate with age, see pictures for details, will be ready for pick up to the winning bidder.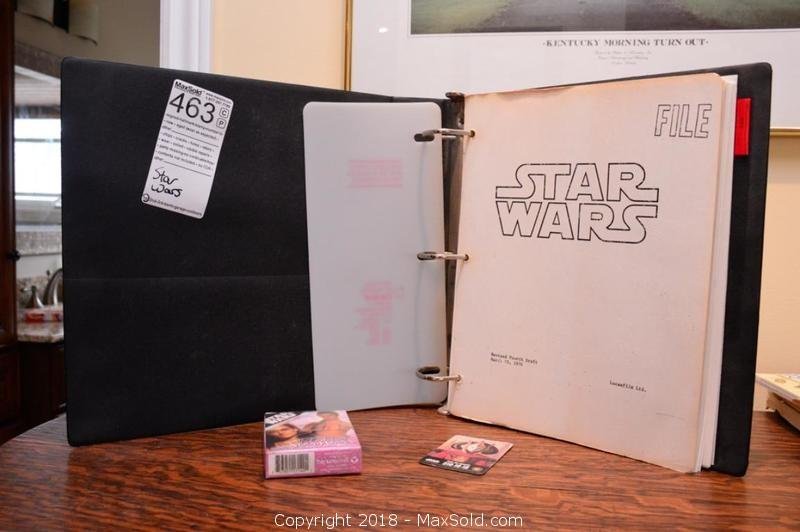 Revised Fourth Draft: The Adventures of Luke Starkiller as taken from the Journal of the Whills by George Lucas, March 15, 1976. Star Wars playing cards. No COA, not authentic.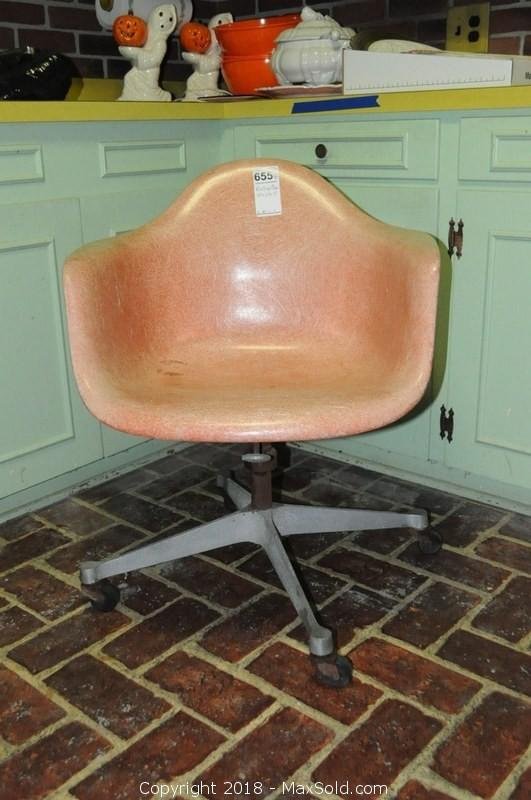 Rolling swivel chair sun fading and wear could be re painted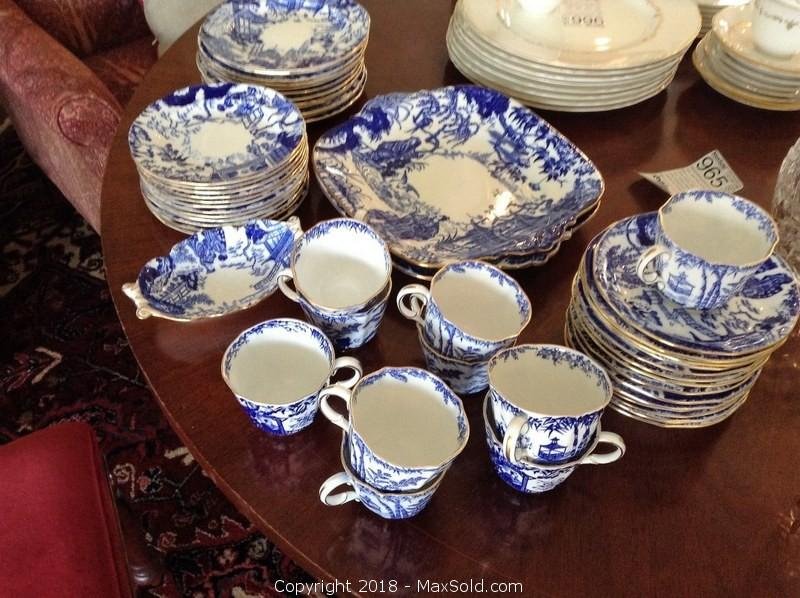 Royal Crown Derby dish set. Includes 15 saucers, 12 side plates, 12 desert plates, 10 teacups, 2 serving plates, 1 mint dish.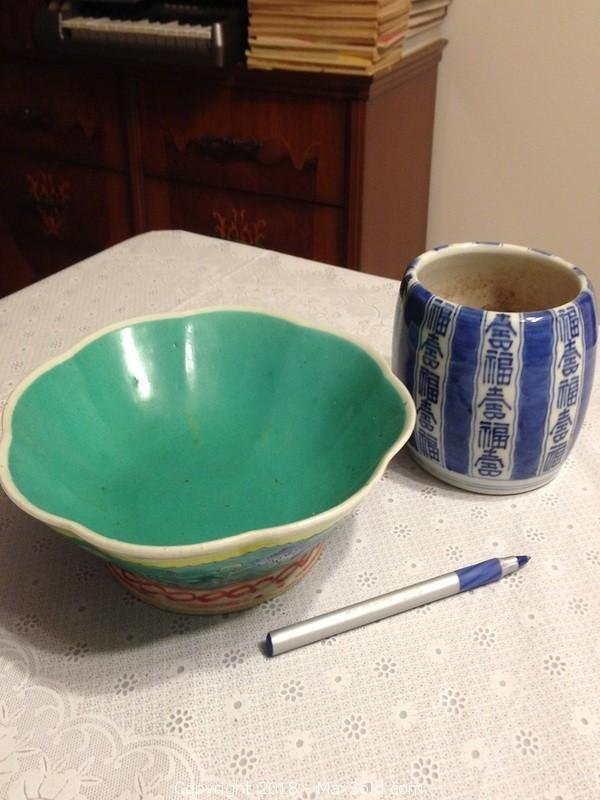 Scholars brush pot, very good condition, minor age wear. Bowl approx.. 8 inches dia. , pot 3 1/2.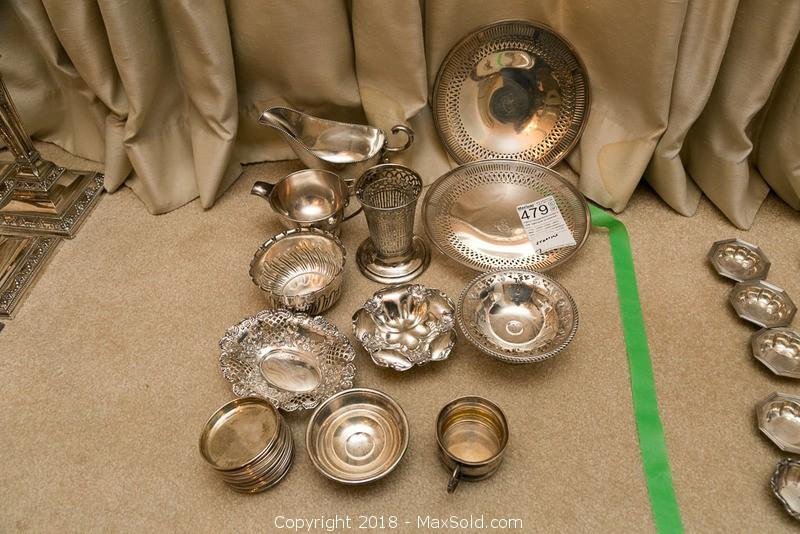 Serving trays, holders and more.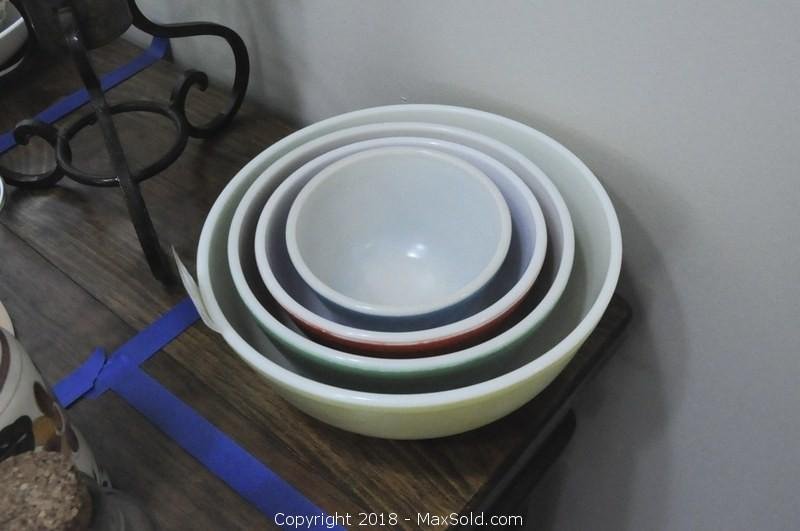 Set of 4 mixing bowls from 1954, per Seller. Used, some discoloration, but in good condition. No chips.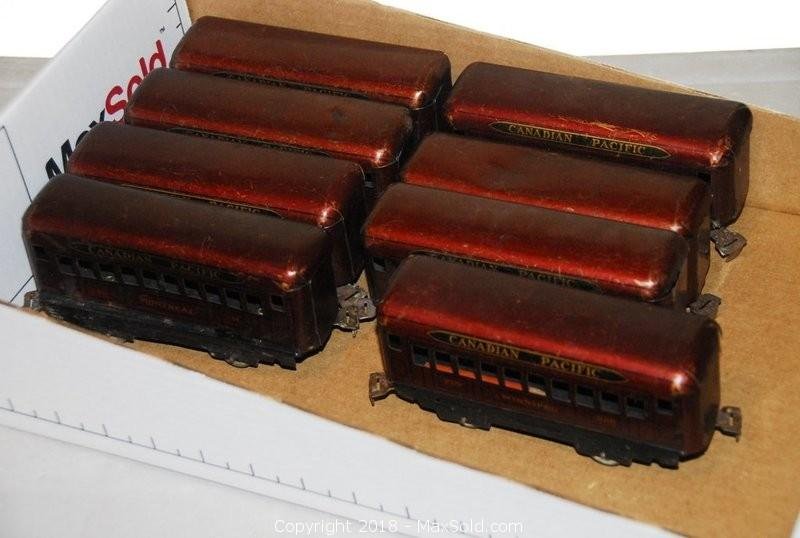 Set of 8 cars, Calgary has no wheels, Ottawa, Calary,Hamilton, Montreal, Winnipeg, Montreal and Winnipeg. All cars are made of tin. Works with wind up Engine in lot 513.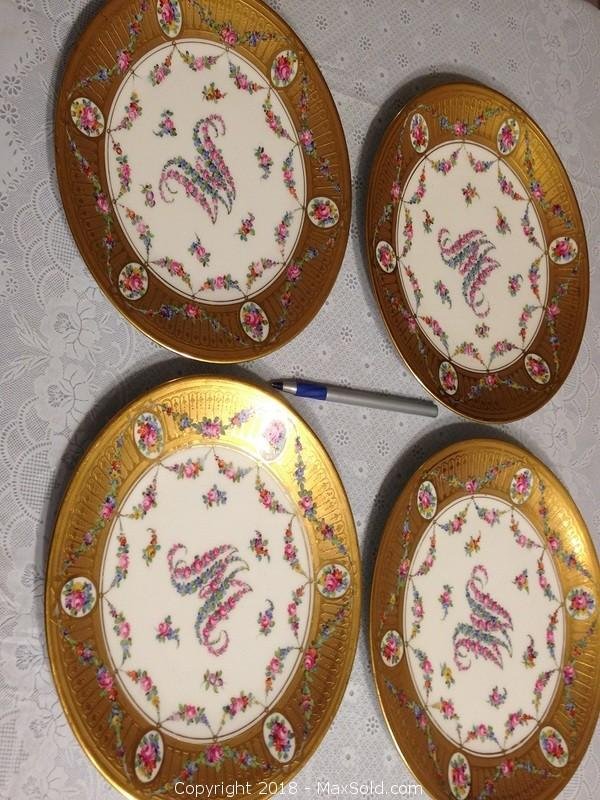 Set of four Dresden hand painted plates, Heavy gold gilt, 8 1/2 inches in diameter. Excellent condition.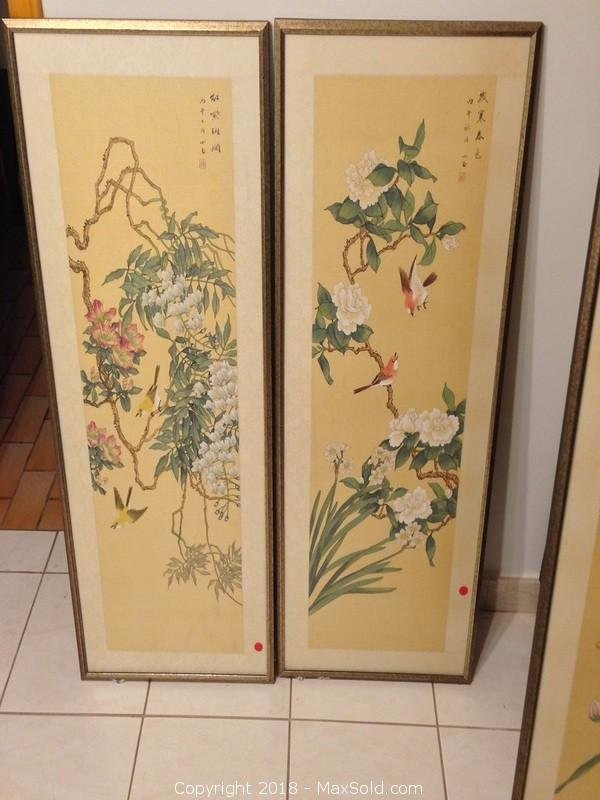 Size overall 43" X 18 1/2. Good condition.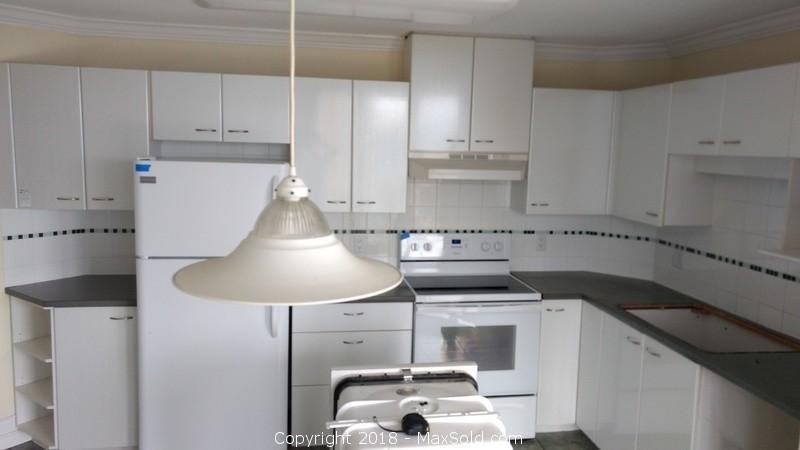 Solid wood with white cedar look upper and lower cabinets. Kitchen wall measures 13X6.5 and upper cabinets are standard 12 inches deep. Bring tools.

  
Electronics
Sold on MaxSold for $365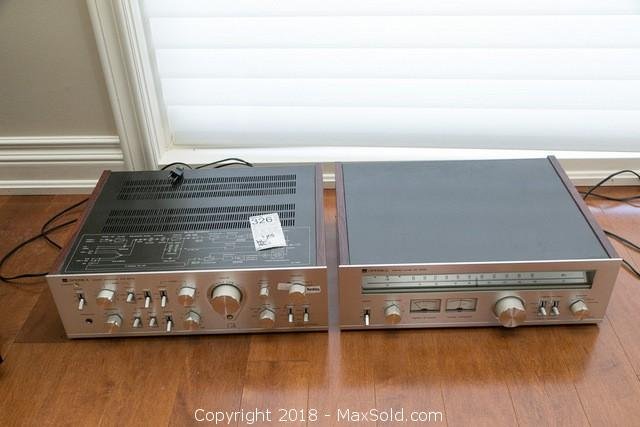 ST-3636 Integrated amplifier and tuner. Both Optonica. Both not tested. Note Marker on Faceplate.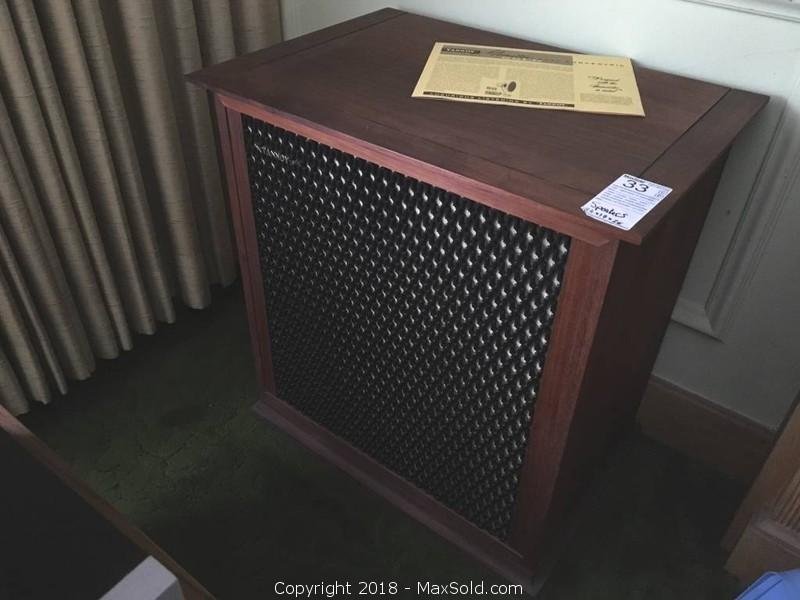 Tannoy Speakers 24X17X26. Model 1557. Untested.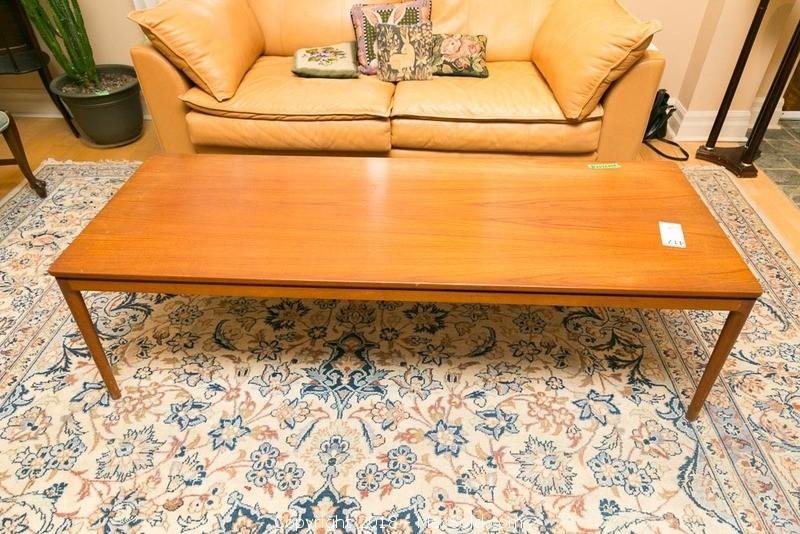 Teak wood coffee table with built in extension. Leaf. 63X23.5X18. Note some fading on part of surface.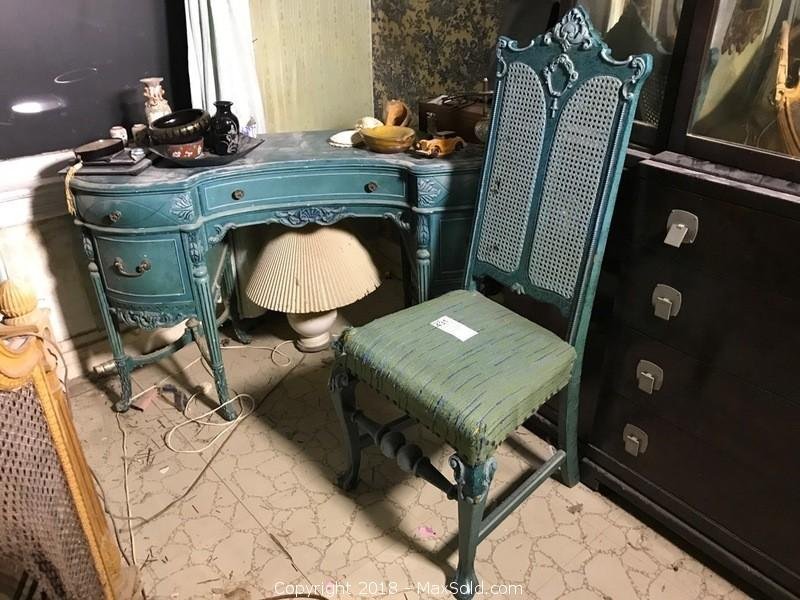 Teal dresser with tapered reeded legs and drawers on either side, wide central drawer, in good condition, needs some cleaning, 54X20X30. Matching teal chair with padded seat and caned back, some damage to upholstery and cane, 19X19X45.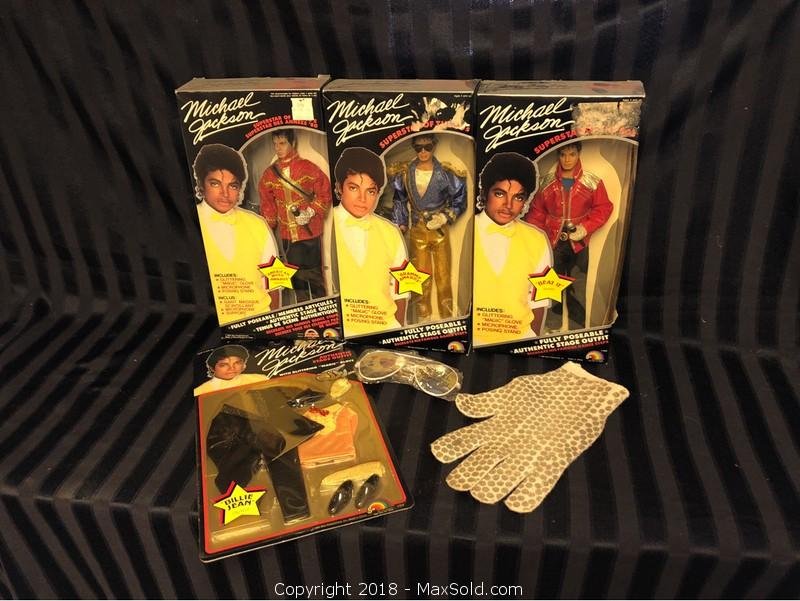 Three brand new in box Michael Jackson dolls, bully jean outfit, Glove and glasses.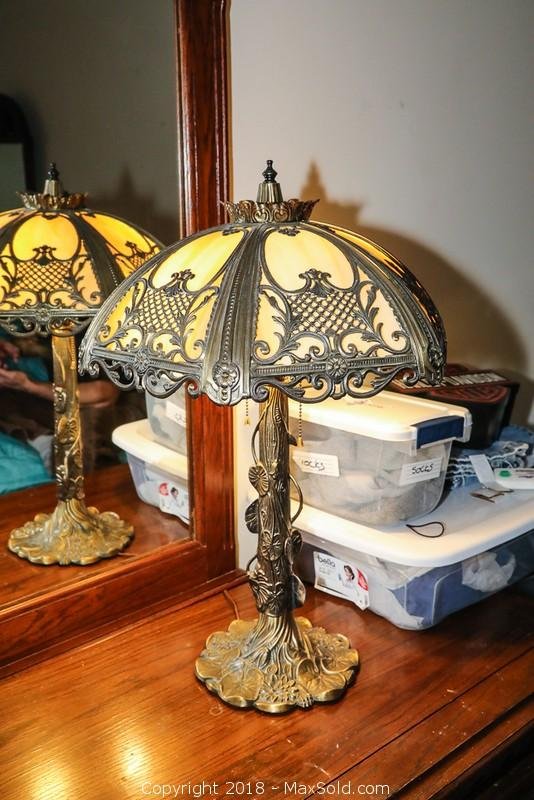 Three stained glass lamps. All creamy colored glass with bronzetone metal. Dual bulbs with pull chains. 18X18X25.5.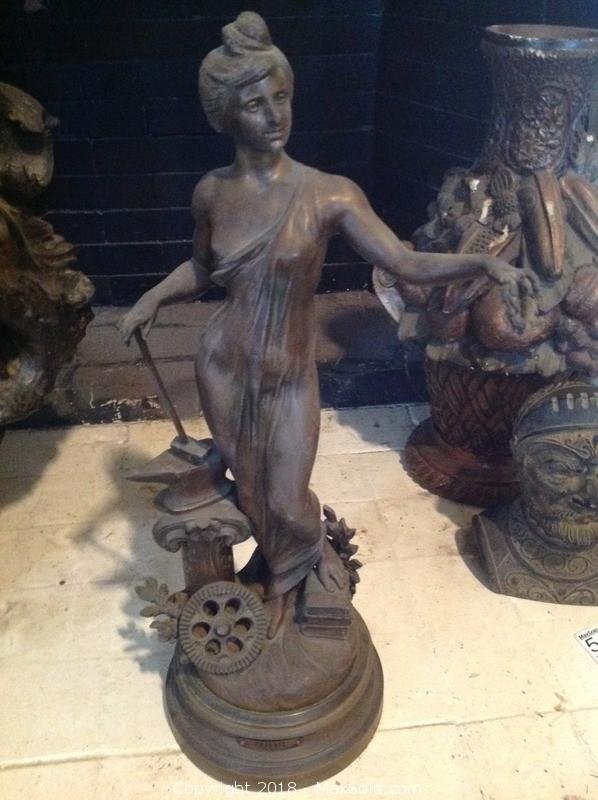 Travail by Par C Bonne fond. 22". Foundry Mark Fabrication Francoise. Nice patina and minor wear.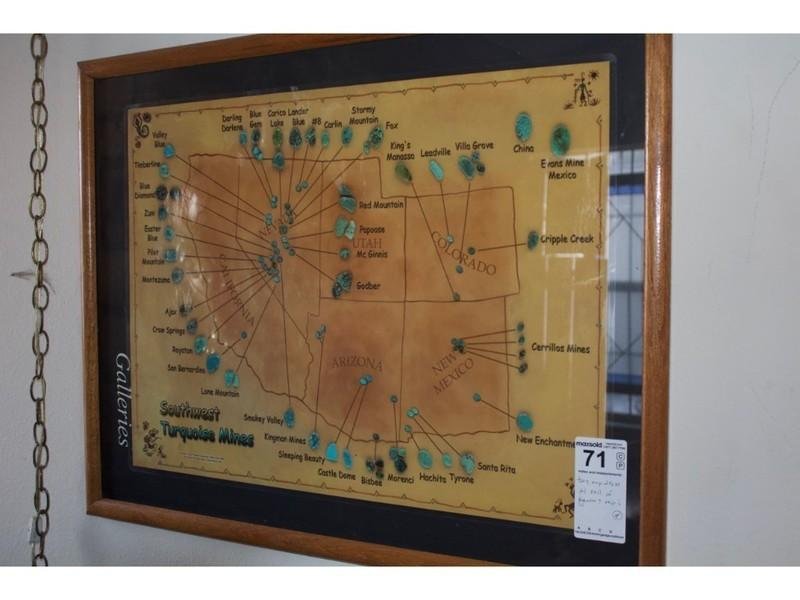 Turquoise map, geodes, amethyst, polished rocks.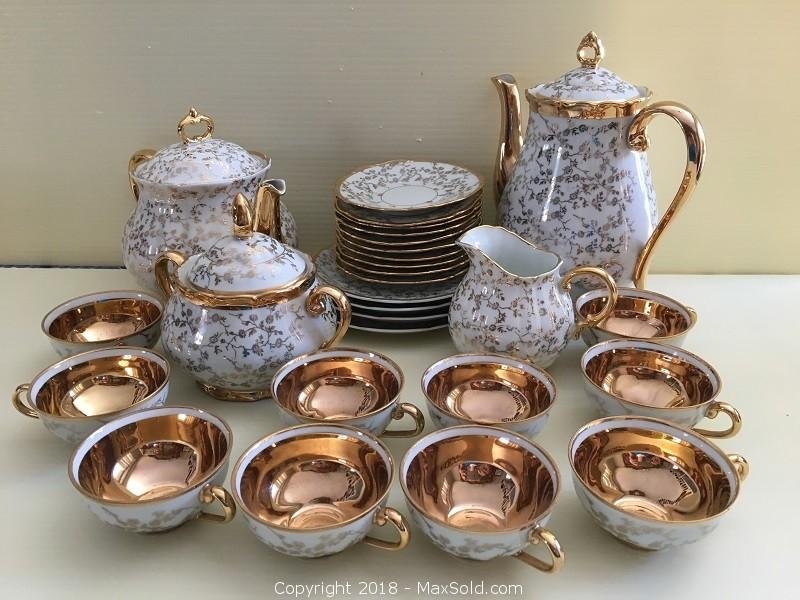 Twenty-eight piece tea set. Intricate gold tone design.. Made in Czechoslovakia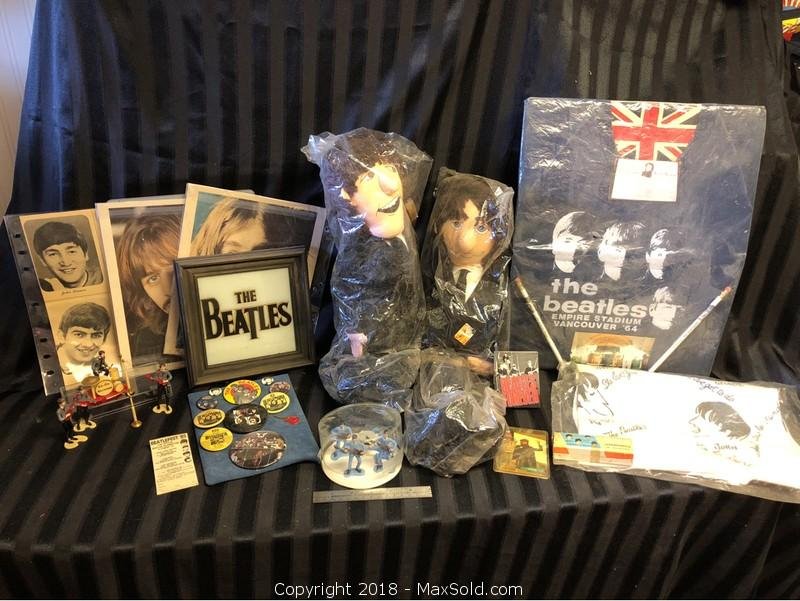 Two Beatles dolls, signed collectors cards, no provenance, pins and more.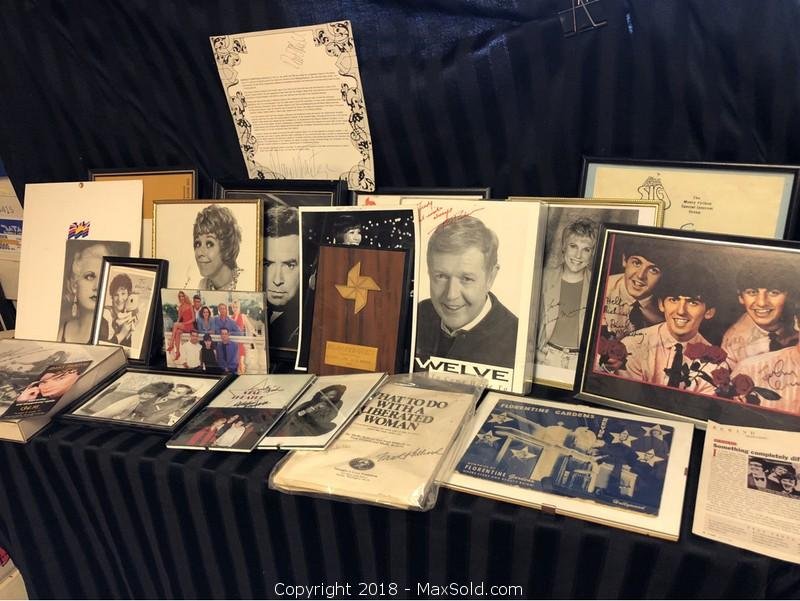 Unauthentic acted autographed items Including Beatles photo, Monty Python, Pat Suzuki, Whoopi Goldberg, Barbra Bush, Carol Burnet, Joe Clark, Anne Murray and more. Includes vintage pennants.

 
Helmets
Sold on MaxSold for $458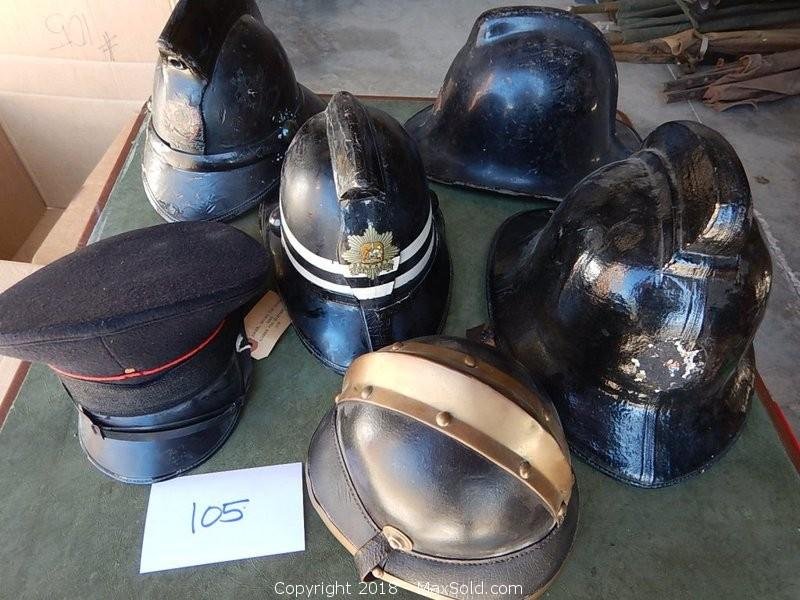 Uniform cap & 5 international fire helmets, including Belfast, & National Fire Service. NOTE: "Helmets not evaluated for compliance with current safety regulations."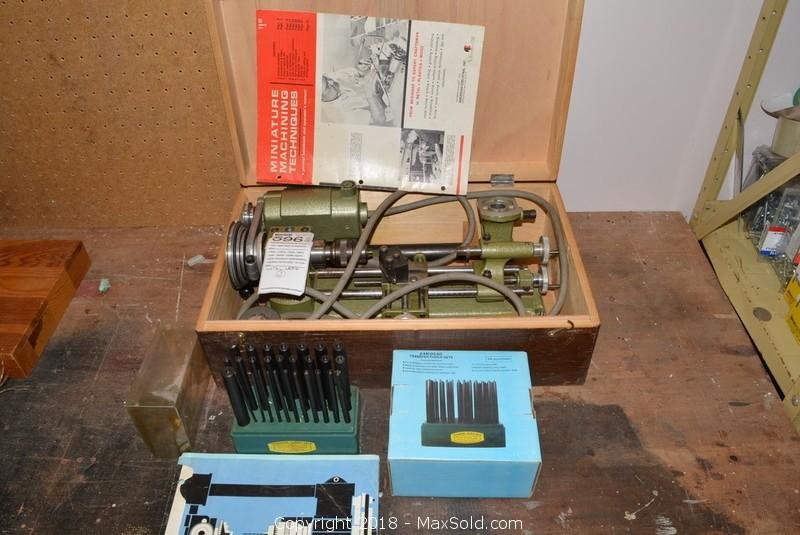 Unimat metal lathe includes manual. Transfer punch set consists of 28 punches.

 
Hand Tools
Sold on MaxSold for $150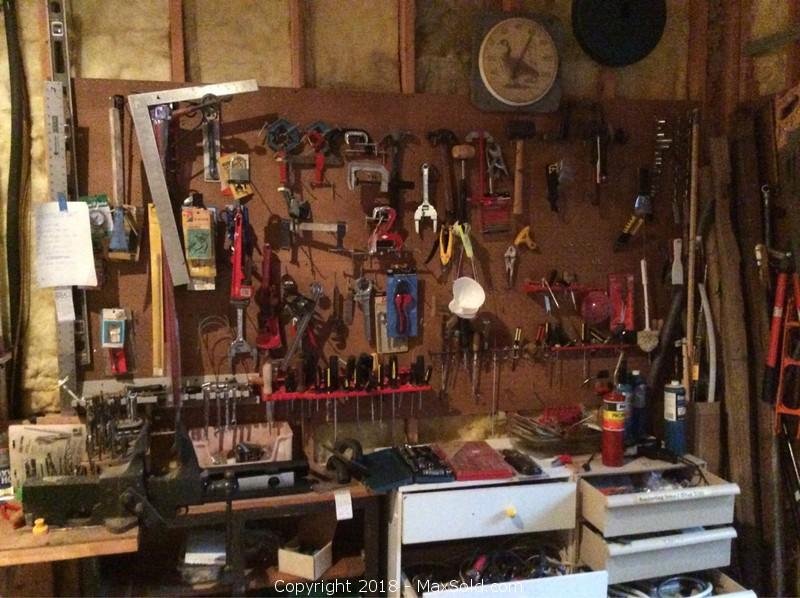 Various hand tools on peg board. Wrenches, screwdrivers, sockets, levels, squares, clamps, adjustable wrenches, pipe bender and tools, hammers, putty knives and more. Untested. In Basement. Includes pegboard.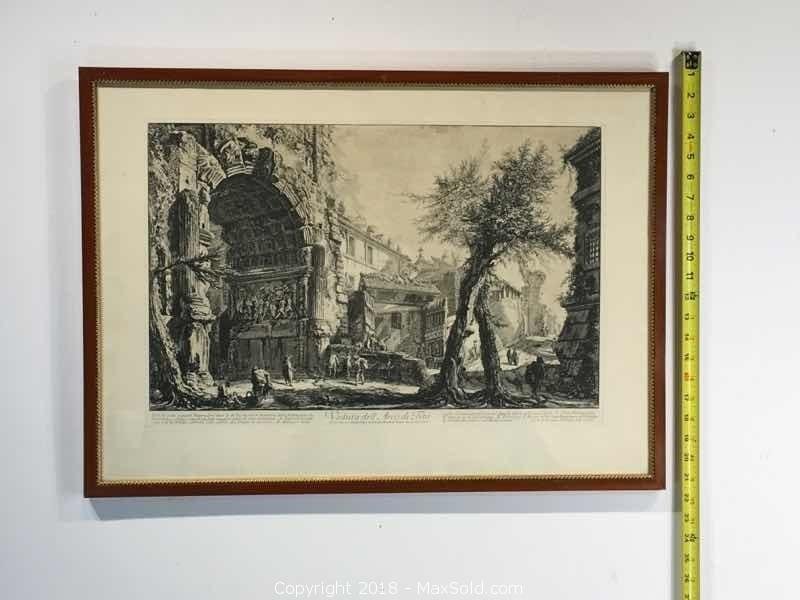 Vedanta del Arco di Tito . Etching indentation present . Frame with scratches here and there (see one of the pictures) Frame size (approx) 28.1/4"x20.1/2" Sold as is .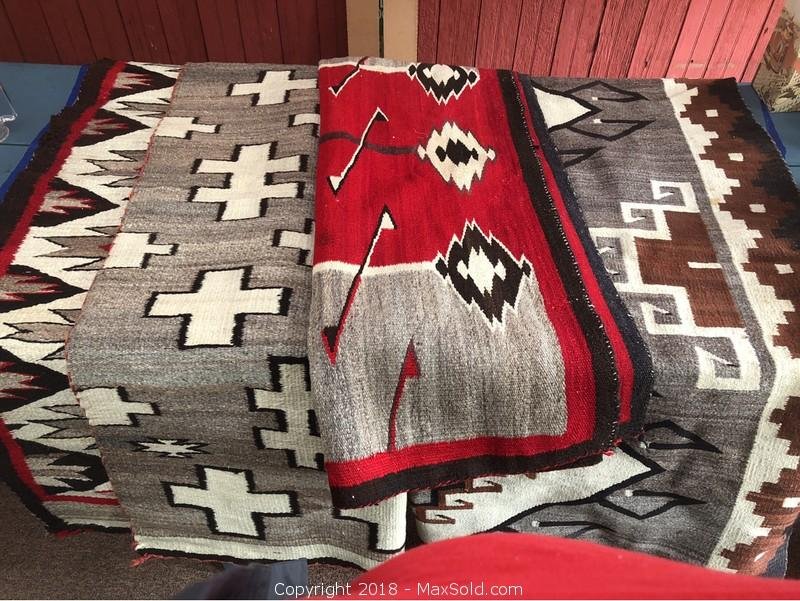 Vintage hand woven wool blankets or rugs, largest is 75X52. Wear and holes noted.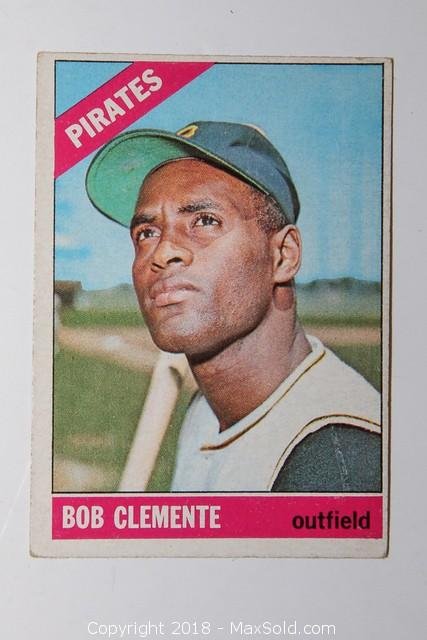 Vintage Roberto Clemente Baseball Card from 1966. Some wear.

  
Tube Radio
Sold on MaxSold for $200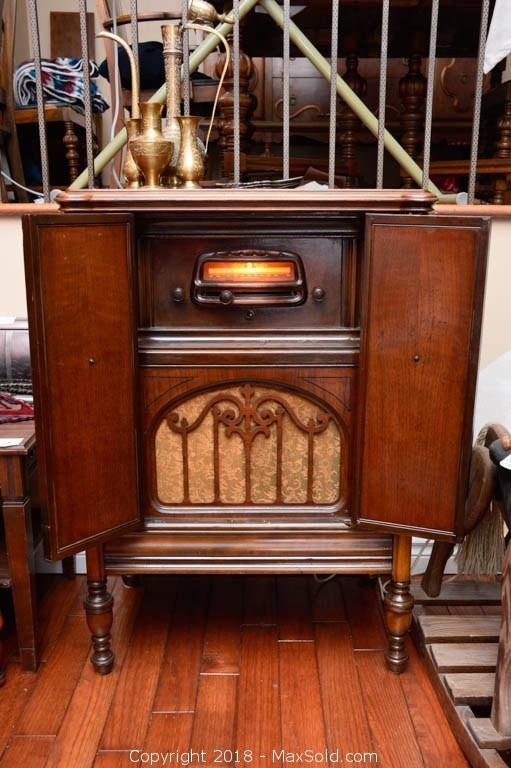 Vintage Victor tube radio. Model R34. 26X16X39. Untested. Note wear.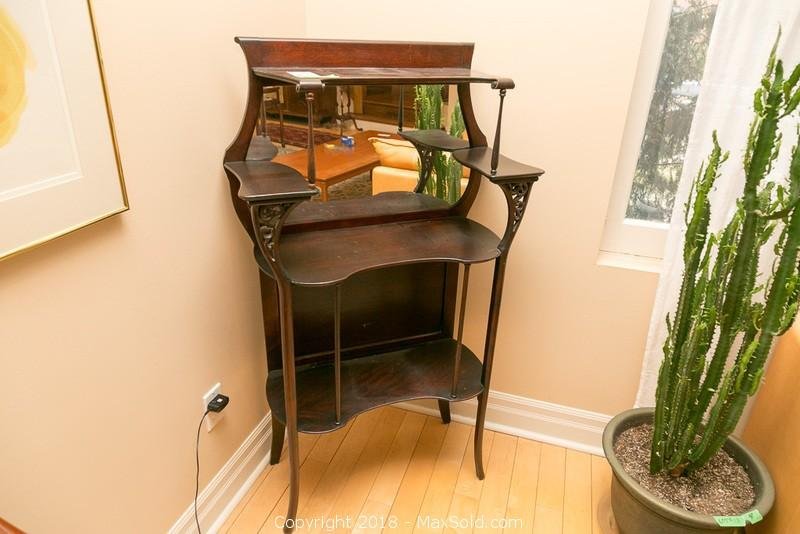 Walnut finish Antique wood shelf with mirror. 22X12X50.

  
Weber BBQ
Sold on MaxSold for $564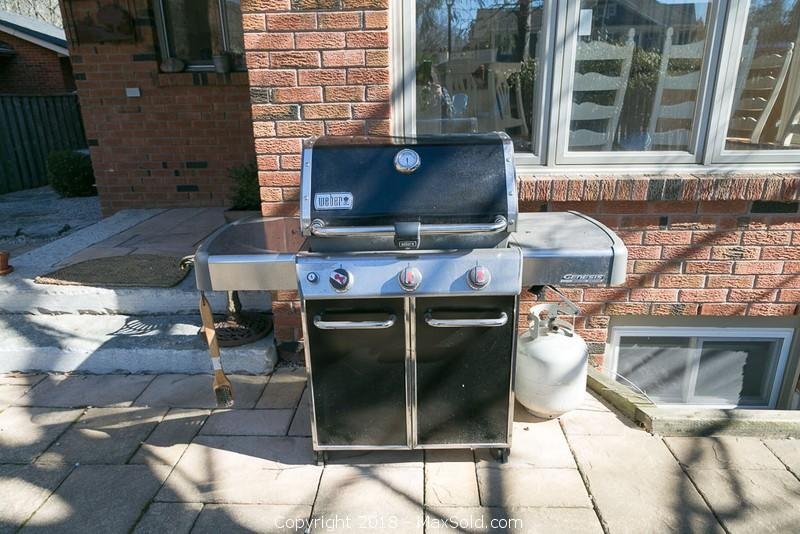 Weber Genesis Special Edition with tanks and brush storage area underneath. Measures 58X25X47. Comes with cover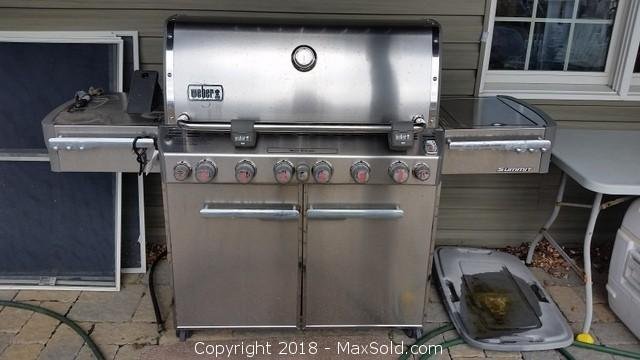 Weber Sear Station outdoor grill in good working order per seller, needs basic cleaning, 72X28X52.

  

Wooden dresser and mirror by Pennsylvania House chest measures 65X19X35 note chip on front mirror measures 29X46 matches lots 284, 290 and 287 heavy bring help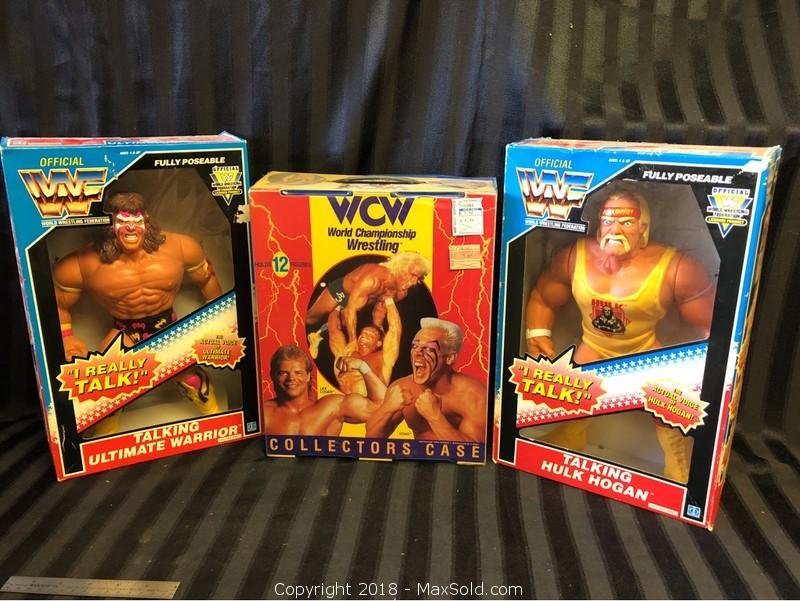 WWF talking large wrestling Hulk Hogan and ultimate warrior figures. Untested. Empty WCW carry case included.