AUCTIONS AND ESTATE SALES IN
CALIFORNIA
SHOWING ONLINE AUCTIONS AND ESTATE SALES IN
CALIFORNIA
Oakley (California, USA) SELLER MANAGED Downsizing Online Auction - ...
This online auction features new items such as Honda dash co & More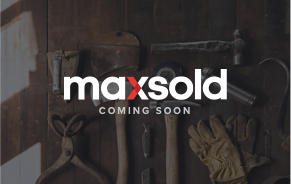 Sacramento (California, USA) PARTNER MANAGED Moving Online Auction -...
Don't miss out on these hidden gems!
We do Downsizing and Estate Sales.
Discover the many benefits of our auctions.
Sell your goods easily and profitably from an estate, downsizing, or relocation by May 2nd.
Discover the many benefits of MaxSold auctions.
SHOWCASING UPCOMING AUCTIONS IN
CALIFORNIA

ESTATE SALE ONLINE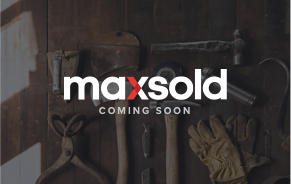 Sand Dollar Way, Sacramento, California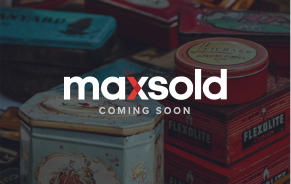 Quail Crossing Lane, Granite Bay, California
FEATURED PAST IN
CALIFORNIA

ESTATE SALES
Arrowhead Court, Rio Vista, CA, 94571
This online auction features furniture such as folding dining chairs, piano, stool dresser, dining chairs, mahogany desk, table, sewing table, chair, oval wooden table and more, lamps, decor, vintage flag, books, serving ware, Japanese wall screen, mirrors, framed art, small kitchen appliances, kitchenware, greenery, statues, clocks, decor, VHS, DVDs, slide projector and much more!
Previous
Next
CUSTOMER REVIEWS FOR MAXSOLD
Convenient & efficient. Staff was friendly & helpful.
Barbara McFadden
Fairfield
Very friendly people and it was great not having to go through the stress of an estate sale live or rummaging.
Great process, terrific staff.
I would not want to increase the competition! But seriously, I would recommend it to friends/family.
It's a good experience of this kind of sales. Easy to find interesting items, easy to preview, easy to bid, and easy to pick up. Overall, it's a wonderful auction.
Michele Huddleston
Carmichael
I dealt with Joanna and she is very organized, professional and very nice to deal with.
Bidding was very easy, I had an issue with one of my lots and it was handled very professionally, pick up was very quick and easy.
The experience was great Jon who brought to our items was an awesome guy to talk with. Forgot the ladies name running it but she was really friendly and very helpful seeing this was my first auction.
The convenience of it - no bartering or haggling with someone over price to pay I have already suggested to a friend this site - she had to put both parents into a home and is selling everything in the house and home.. Unsure if she will contact but this is perfect for this type of need.
Think because the team is there to help you
Previous
Next